Sample Sympathy Message for Loss of Mother

Are you trying to write the perfect message for the loss of a mother?  Expressing sympathy is hard. Finding the right words to say how sorry you are to someone grieving is tricky.
We have put together a selection of genuine examples of notes that have been written by real people for sympathy cards or letters.  There is a variety of lengths and styles and even a little verse.
You can use these as inspiration when writing your own condolence messages. 
Choose from our own sympathy card designs here
Select from our best picks of sympathy gifts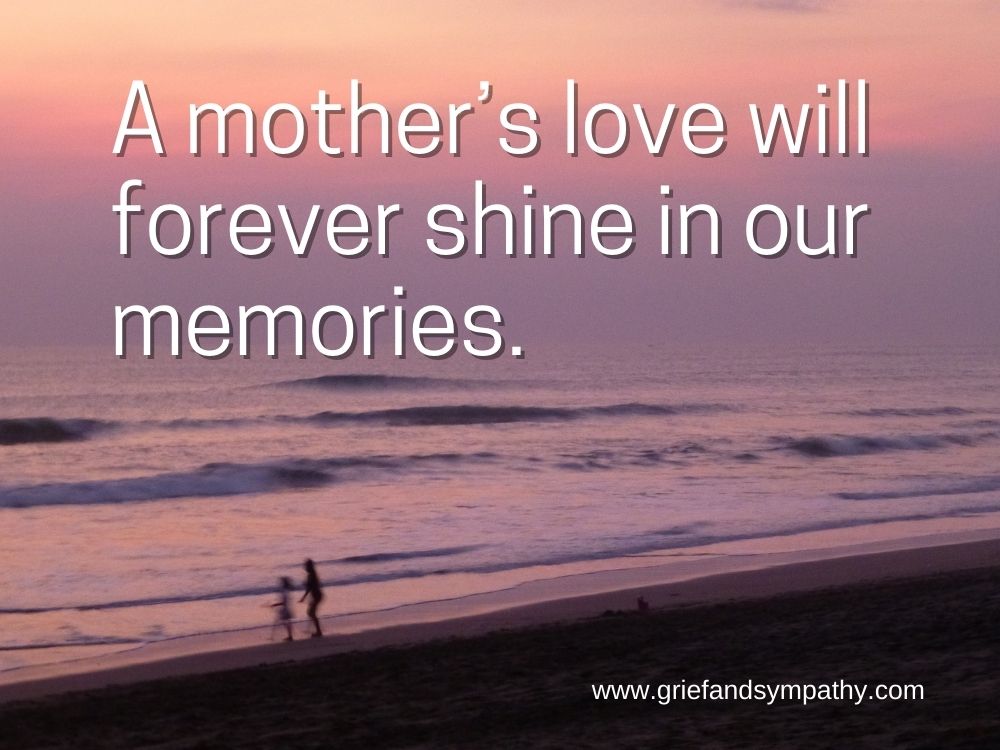 Your mother was the strongest person I ever came across. I admired her so much. She touched my life and so many others' lives along the way. She was an outstanding woman who spoke her mind and always put her family first.
She brightened up the whole room when she walked in and her warmth is something that I will cherish for ever.
I hope you find peace in these hard times and I wish you courage as you go through this journey of healing. I know that it can feel like a heavy burden to bear at times but always remember that I am always here for you during this time of sorrow.
---
Dear Rachel
It's so sad to hear of the death of your Mum. We never expected this to happen. She was such a loving woman, neighbour, and friend. We will surely miss her.
Please be strong for yourself, your Dad and your siblings. We are here to help you deal with the grief. We love you all so much.
Lots of hugs,
Jane
---
Dear Sally
The death of your mother hit us so hard. She really tried to stay alive for us all after the sickness came. She's a strong woman with a heart full of love and care. She would always check up on us and make sure we were okay. We all love her!
Please extend our greetings to your children and tell them that their Grandmum was the best. She deserves an award. If you need anything, please feel free to contact us. We are here for you, and we want to help you.
Love and hugs
Gemma
---
I am so sorry for your loss. In these difficult times, my sincerest prayers are with you. I hope you heal soon from this and make your mother proud by embracing your stronger self.
---
My deepest and most sincere condolences to you and your family on the passing of your mother.
As you mourn and navigate this season of heartache, cherish the memories of her warmth, her wise words, and the beauty in her smile. May you find strength in all the wonderful memories you created together and comfort in the legacy she left behind.
Though the days ahead are uncertain, and the passage of grief and sadness linger, may you find strength and healing as you celebrate the life your mother lived.
I wish you courage to face the days ahead and the support you need to carry on, comfort that lifts your heart and a reason to fight through each difficult day.
One day the tide will turn, the pain will ease, and the beautiful memories you hold in your heart will be a reminder that death cannot steal the good times you shared. Until then, it's okay not to feel okay. It's okay to cry. It's okay to wish you could spend a little more time with her.
---
Your mother was unique, as was your relationship, may the love that she showed you in life be the thing that gives you strength at this time.
---
"A mothers work is never done!" is something people say,
May the work she put into you guide you every day.
---
I am deeply saddened to hear about your mother. She was a thoughtful, warm-hearted lady who was always ready to help with open arms. Her bright smile and caring eyes will always be the treasured memories I have of her.
I have seen how she has been a light in your home and I've always admired her selflessness. She will truly be missed. I know many others have been touched by her kindness and grace.
This is undoubtedly a tough time in your life but please do know that I'll be here if you need anything. Do not think twice about calling me when you need someone to talk to.
Message for Loss of Mother
---
For Remembrance: 
Sales from our pages result in a small commission to us which helps us to continue our work supporting the grieving.  
---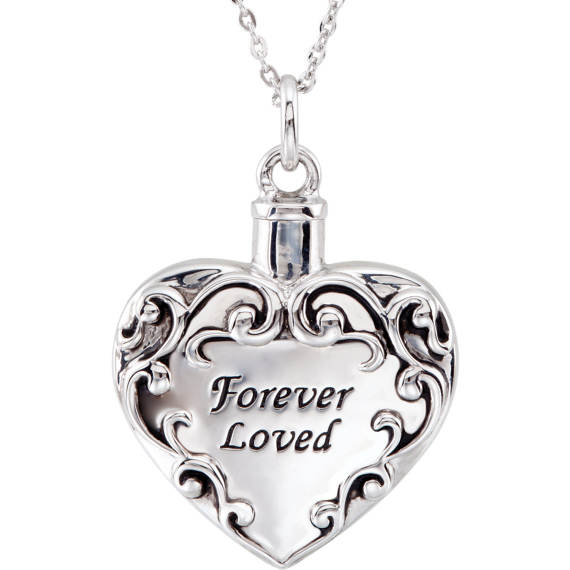 Memorial Jewelry to Honour a Loved One

Check out our lovely range of memorial jewelry for any lost loved one.  Pendants, necklaces, rings or bracelets, we have them all in all kinds of styles.  Choose for yourself or buy as a sympathy gift. 

---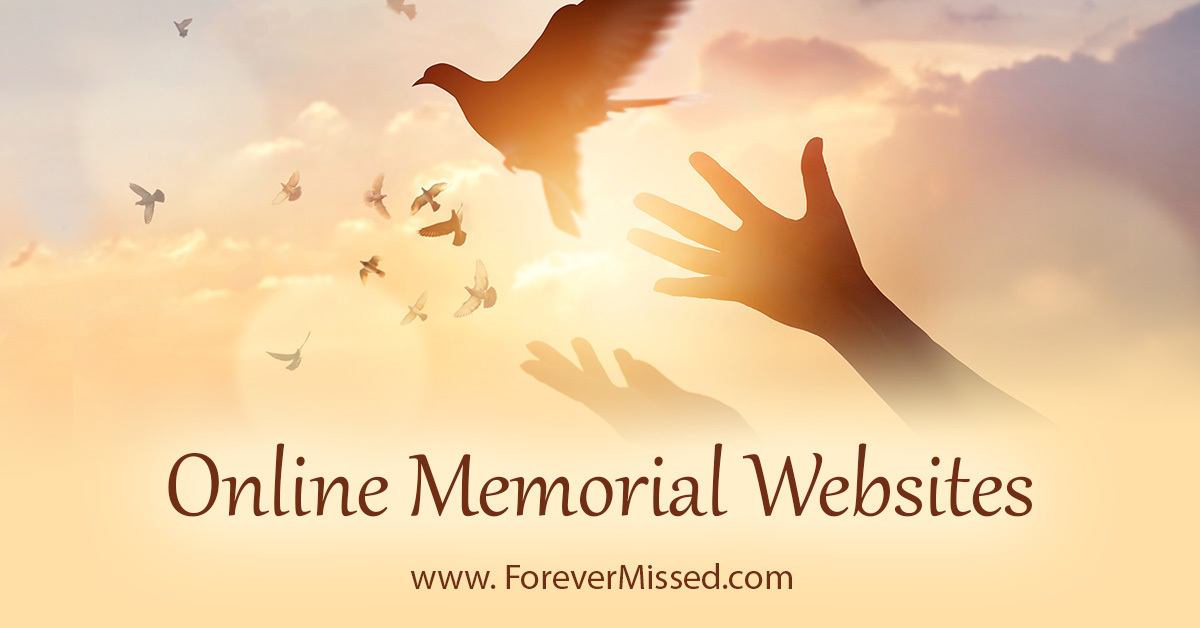 Create an Online Memorial Website
Honour your loved one with their own memorial website.  Share photos, videos, memories and more with your family and friends in a permanent online website.  Free for basic plan with no ads. 
---
For USA Residents: 
Please help our colleagues at Memorial Sloan Kettering Cancer Center, St. Jude Children's Research Hospital, and Children's Hospital of Philadelphia, USA by joining in their research study:


SUPPORT FOR BEREAVED PARENTS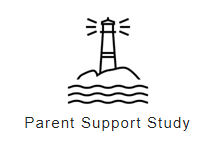 Losing a child to cancer is devastating, and there is a critical need to develop effective supports.
A federally-funded study in the United States (US) evaluating different types of support for bereaved parents is currently seeking participants. Parents residing in the US may be eligible if they lost a child diagnosed with cancer at least 6 months ago and live in one of the following states: NY, NJ, PA, CT, FL, or TN (other eligible states are being added, please complete the survey to check with us).
To find out if you may be eligible, please click here, visit our website at bereavedparentsupportstudy.com, or email us at parentstudy@mskcc.org.
---
Keep in touch with us: 
---
Sign up for our newsletter and receive:

"The 10 Most Important Things You Can Do
To Survive Your Grief And Get On With Life"
Our free downloadable and printable document "The 10 Most Important Things You Can Do To Survive Your Grief And Get On With Life" will help you to be positive day to day.  
The 10 points are laid out like a poem on two pretty pages which you can pin on your fridge door to help you every day! 
All you have to do to receive this free document is fill in your email address below. 
You will also receive our newsletter which we send out from time to time with our newest comforting and helpful information.   You can unsubscribe any time you like, and don't worry, your email address is totally safe with us. 
NEW BONUS - Also receive a copy of our short eBook - '99 Ways to Spot a Great Grief Counselor'.  Available for instant download as soon as you sign up. Never waste money on poor counseling again! 
---
Join us on Facebook for articles, support, discussion and more.  Click 'Like' below.

---