About the Authors of Grief and Sympathy
Grief and Sympathy is written by my mother, Elizabeth Postle RN, HV, FWT, Nursing Home Owner and Matron, (usually known as Betty). I can say this, as she is my Mum, but she is one of those people that everyone loves and who people open up to with their problems the minute they meet her. She is a font of common sense and wisdom, that I have had the immense good fortune to receive all my life and I know that her writings in this website have already helped many, many people all over the world and will continue to help many more for years to come. At 80 years old this month, she even responds individually to nearly every post on our bereavement forum.
Her long and varied career as a Nurse, Midwife, Health Visitor and later running her own nursing home included training and working within the areas of Psychology, Sociology, Paediatrics, Child Development, Counselling, Aged Care and Dementia Care. She was also a trainer and assessor for NVQ qualifications for carers. 
The site is built and edited by me, Lesley (you can read about me at the bottom of the page).  You will hear both of our voices in these pages, but it is my mother's lifetime of experience and wisdom which I hope will reach out and touch those of you suffering grief and loss in your lives.
So I leave my mother Betty to tell you about herself, so that you know in whose experienced hands you are guided, as you search her words for some comfort, which I sincerely hope you will find. You can also hear her talking about why she wrote this site and about the advice she gives to those grieving in a video below. 
"This website is not just about my own personal bereavement pathway, but is based on the experiences I encountered during a long and varied career in the nursing profession.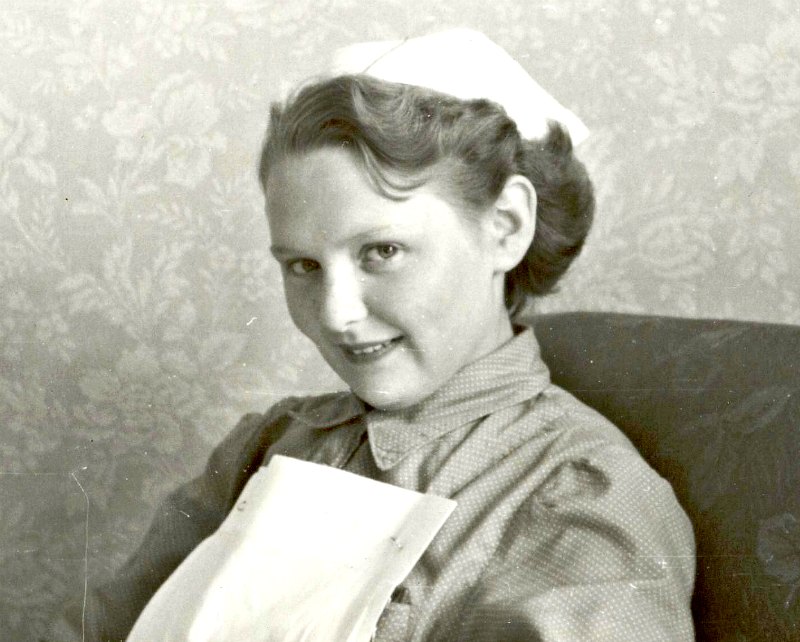 Nursing cadetship and training

I knew from a very early age that I wanted to be a nurse, so at the tender age of 16, I found myself with a friend on the coach going down to Southend-on-Sea to start what would be a long, satisfying and fascinating 45 year career in nursing.
It seems very brave now, looking back, but we were ready for the adventure and we were well looked after.  We lived in the attics of Southend-on-Sea General Hospital and worked long hours. Our late night passes were until 10pm, and we had to see the night sister when we got in. Mind you, we managed to circumvent that one on many an occasion!
By the age of 18, I was in the main wards doing my staff nurse training. I transferred back to the north East of England to do my final year at Stockton and Thornaby General Hospital.  While there I got married to Colin who I'd met at a school dance when I was 15.
Midwifery 

I did my midwifery exams at Middlesborough Maternity Hospital while pregnant with Lesley, my daughter, and the editor and builder of this website. My son Andrew came along 3 years later after a miscarriage in-between.
Bringing up the children and nursing part-time

While the children were at school I worked at a centre for people with epilepsy, (The David Lewis Centre for Epilepsy) which included a school and a workshop, and housed the elderly. I worked in the sick bay. Then I worked for The Cambridge Nursing Agency for about 5 years. Through the agency, I worked on private hospital wards, at doctors' surgeries, and in private schools in the sick bay as well as nursing a lot of fascinating elderly patients in their homes.
Health visiting

Once the children had grown up, I was able to continue on the next step of my nursing career. I applied to become a Health Visitor and was lucky enough to be given the chance to be sponsored on the one year course by the Hertfordshire Area Health Authority. If you don't know what health visitors do in the UK, they have responsibility for all the babies until they reach school age. The training includes child development, psychology, sociology, counselling, and bereavement. I worked as a health visitor for the Herts Area Health Authority in Stevenage for ten years, and helped many families through such tragedies as stillbirths, cot deaths, terminal illnesses, accidents and child deaths. I also visited the womens' refuges and held clinics for mothers and babies as well as ante-natal clinics. We also visited the schools to do health checks.
I also became an HV FWT (field work teacher for new health visitors).  
Running a Nursing Home 

My husband Colin took early retirement in 1985, and we bought a high dependency nursing home with 19 beds, Marshlands Nursing Home in Norfolk, UK. We ran this beautiful home in an old rectory for 15 years until we retired together to Australia in 2000. We had some wonderful patients over the years, and it was an honour to support the long term disabled and the terminally ill and their families. We tried to make it like a real home for them, especially at Christmas and we were thrilled when Prince Charles agreed to visit and even planted a tree for us. 
I trained many carers who were working for us, and became an NVQ Assessor so that they could gain recognised qualifications.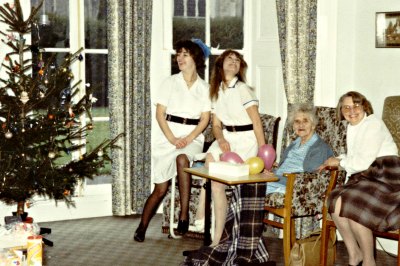 Christmas at Marshlands Nursing Home
Prince Charles Visiting Marshlands
Retirement

I had the wonderful good fortune to have ten fabulous years of retirement with my husband Colin, here in Australia close to my son, my daughter and my grandchildren. We traveled extensively, played bridge and saw a lot of our family.
My own bereavement and wonderful friends

I have to thank the best two children a parent could have, plus their families for the tremendous support they gave me after the sudden loss of my dear husband of 52 years in 2011. Huge thanks also to my sincere, supportive friends from the bridge club and debating group who took me under their wings when I wandered around on automatic pilot for several months. They got used to being bottom of the class when playing with me, but they persevered. When I was so anxious, I was scared to drive, they ferried me around. I've been blessed with many friends and you will never know how much you helped me. My dearest friends know who they are.
Life goes on

People say to me "how do you cope alone?" Well, you have no choice but to get through each day. Find some pleasure in each day. Enjoy friends and family outings. The alternative is to sit in a corner, mope, give up. Life is too short and too precious for that.
Grief and Sympathy - this website

I have found great solace in writing the pages for this website. I started writing one night when I couldn't sleep and just couldn't stop. My daughter Lesley is a website builder and suggested we make a site to try and help people through the pathways of bereavement. If it is of any help to anyone, I have achieved my goal.
The chaotic mix of emotions we feel, whether we have lost a child, a partner or a friend are going to be unique to each of us. No-one will ever know exactly how you feel. But perhaps reading through any of these pages, you might find something that strikes a chord, or gives you some hope.

We'd also love to hear from you. If you do have a question, submit it on our Bereavement Forum page where we will try to answer it, and you can get comments from other readers too.  We'd also love to hear your comments, feedback and suggestions and you can contact us through the contact page here.
I wish you all the very best in your journey through this precious life. You will survive bereavement. It's a painful road but endure, press on.  You come out of it a stronger person with a better understanding of life around you."
Betty
PS.  We've been working on this site for over 8 years now, and I have also written a book to help those coping with caring for a loved one with Alzheimer's.  It is a practical guide to caring, but it also gives a lot of suggestions on how to cope with the inevitable grief of gradually losing someone to this disease.  Just click on the book to find out more.  I was proud to receive the Award of Pittwater Senior of the Year in 2014 for my book and for the website.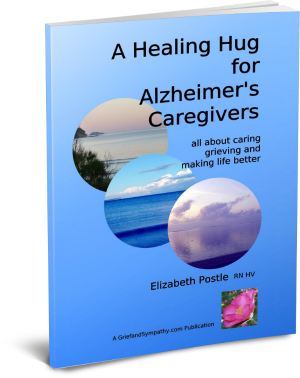 Click here to see contents
We have also published a short eBook entitled '99 Ways to  Spot a  Great Grief Counselor' and a book of 'Sample Sympathy Messages and Quotes: Condolence Sentiments for Cards, Flowers and Funeral Tributes'.
Elizabeth Postle is a member of the Australian Centre for Grief and Bereavement.
---
Elizabeth Postle talks about her bereavement and experience and gives advice to grievers here: 
---
About Lesley Postle, BA, BSc - Editor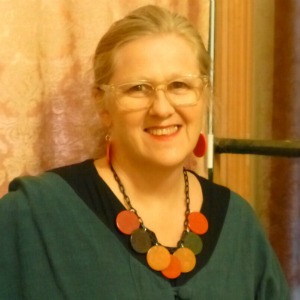 Lesley Postle has a Bachelor of Arts (Hons) from Leeds University, UK and a Bachelor of Science (Hons) from Western Sydney University in NSW, Australia.  Lesley has worked as a research assistant at Western Sydney University and for the Department of Primary Industries.  She has experience as a scientific writer and has been published in scientific journals:   
https://www.sciencedirect.com/science/article/pii/S1049964411000673
https://www.cabi.org/ISC/FullTextPDF/2008/20083096026.pdf
https://www.cabdirect.org/cabdirect/abstract/20083307601

As a scientist, her interests are wide-ranging and include psychology, neuroscience and nutrition.  
She has been the sole editor, publisher and manager of the GriefandSympathy.com website since it's inception in 2012.   She is also the co-author, editor and publisher of our books.  
---
Writing for GriefandSympathy.com
We are always looking for quality articles from grief experts and counsellors.  Our site now reaches over 60,000 visitors a month, so your ideas would reach a large audience.  We would also be interested in working with collaborators on research or projects which can help the grieving.  Please contact us via our contact form or at lesleypostle@gmail.com  
---
For USA Residents: 
Please help our colleagues at Memorial Sloan Kettering Cancer Center, St. Jude Children's Research Hospital, and Children's Hospital of Philadelphia, USA by joining in their research study:


SUPPORT FOR BEREAVED PARENTS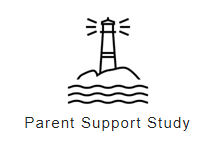 Losing a child to cancer is devastating, and there is a critical need to develop effective supports.
A federally-funded study in the United States (US) evaluating different types of support for bereaved parents is currently seeking participants. Parents residing in the US may be eligible if they lost a child diagnosed with cancer at least 6 months ago and live in one of the following states: NY, NJ, PA, CT, FL, or TN (other eligible states are being added, please complete the survey to check with us).
To find out if you may be eligible, please click here, visit our website at bereavedparentsupportstudy.com, or email us at parentstudy@mskcc.org.
---
Keep in touch with us: 
---
Sign up for our newsletter and receive:

"The 10 Most Important Things You Can Do
To Survive Your Grief And Get On With Life"
Our free downloadable and printable document "The 10 Most Important Things You Can Do To Survive Your Grief And Get On With Life" will help you to be positive day to day.  
The 10 points are laid out like a poem on two pretty pages which you can pin on your fridge door to help you every day! 
All you have to do to receive this free document is fill in your email address below. 
You will also receive our newsletter which we send out from time to time with our newest comforting and helpful information.   You can unsubscribe any time you like, and don't worry, your email address is totally safe with us. 
NEW BONUS - Also receive a copy of our short eBook - '99 Ways to Spot a Great Grief Counselor'.  Available for instant download as soon as you sign up. Never waste money on poor counseling again! 
---
Join us on Facebook for articles, support, discussion and more.  Click 'Like' below.

---