Understanding Sympathy Gift Etiquette

Sympathy gift etiquette can be tricky.  What should you do for a friend or family member when someone dies?  

One thing about a death in the family is that life completely changes.  You are in shock, you feel different.  Somehow, recognition that something major, dramatic and overwhelming has happened to you is very comforting.  So unless you get it very, very wrong, pretty much any sympathy gift is going to be much appreciated. 
A sympathy gift says, "I acknowledge that something huge and overwhelming has happened to you, and I am thinking about you".  That is the main thing, but it is important to be there for the bereaved too. 

Sympathy Gift Etiquette for Flowers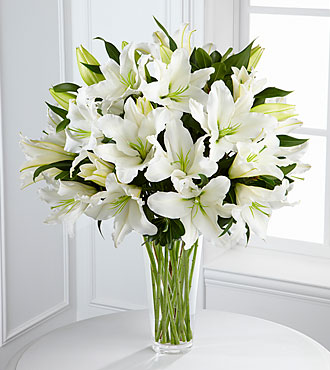 Order Sympathy Flowers from Flowers Fast
The sight of a house full of flowers is a kind of reminder that other people recognise the enormity of what has just befallen you.
So you can see why a sympathy gift such as flowers can be a thoughtful gesture at a time of bereavement.  But should you send them to the house or the funeral?  In general, especially at smaller, more intimate funerals, the flowers are arranged by the family. 
If you are more a friend of the bereaved, it is probably more appropriate to send the flowers to the home.  Some families ask for a donation to their favourite charity instead of flowers, but you can always do both. 
Here is a flower company that we have used to send flowers internationally.  We were very pleased with the service and the beautiful bouquets which arrived.  
View Complete Range of Sympathy  Flowers from Flowers Fast - Same Day Delivery USA
Sympathy Gift Baskets
Preparing food and eating are difficult when you are newly bereaved, so perhaps a gift basket of tempting fruit or treats might be a useful alternative to sending flowers.  These are always well received and are a bit different.  Most people will receive a lot of flowers after a death in the family, but they are less likely to have lots of hampers or food baskets.   There is a great selection to choose from here.

Be aware of any particularly dietary restraints your friends may have.  If in doubt a fruit basket is usually a pretty safe bet. 

Send a sympathy basket to over 200 countries overseas here. 
Tempting Treats in a Sympathy Basket - Order Here
Sympathy Gift Etiquette – Don't Forget the Personal Touch
But gifts are not an essential.  A phone call, an email, a sympathy card or a casserole are all very much appreciated by the bereaved.
One point to remember though, is that the bereaved are in shock, and probably overwhelmed by the number of phone calls, flowers and visitors.  That doesn't mean that you shouldn't send them, but just realise that they may not remember who sent what, or what you did.  But they will appreciate your support. 
Sympathy Gifts that Last for Ever
Gifts that last can be treasured for ever, and keep on giving long after the initial shock has worn off.  Examples of gifts which last could be memorial jewelry with the name of the lost loved one, a framed inspirational poem, or a remembrance bench.
Some gifts are so personal that they would only be appropriate from a relative or very close friend of the family.  If in doubt keep it fairly simple. 

You can also plant a tree in memory of the lost one.  We have lots of ideas in our sympathy gift pages.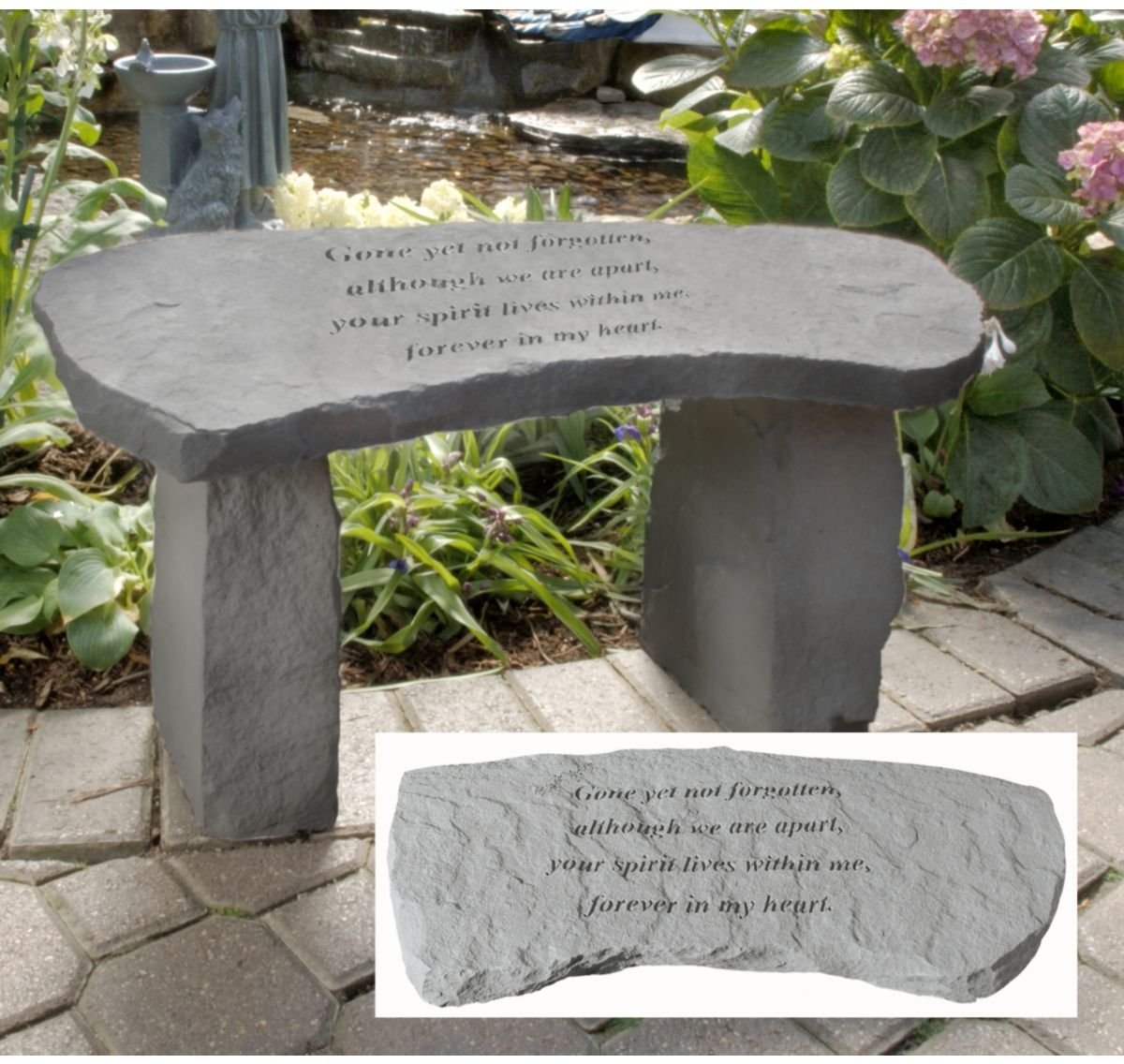 Gone Yet Not Forgotten Memorial Bench - Order Here
Donations
Many people ask for a donation to their favourite cause instead of a gift, but there is no reason why you can't do both.  Donations can be given without the amount being divulged to your loved one if requested. 
You can make donations to this site which helps the bereaved cope with their grief. (See below).   It would certainly be worthwhile to give your friend or loved one a link to this site with whatever gift you choose as it will certainly help them.  You could give them the link by sending one of our cards which has the link on the back. 
See also our section on Words of Sympathy to help you write messages and letters to go with your cards and gifts. 
Other Ways to Give Your Support

Sometimes a sympathy gift can have more impact if it is given a few weeks after the funeral, once the attention has died down.  Even months later support is often still needed and appreciated.

And don't forget just your presence, sitting having a cup of tea, or giving a hug can be worth more than any gifts or words. 

Get some advice here about helping others cope with grief.
Recommended Read - Our Book To Help You Know What To Write: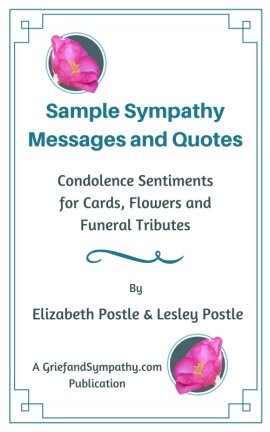 Click to Read a Sample and Order
Grief and Sympathy Home
>
Best Sympathy Gifts
> Sympathy Gift Etiquette
---
Get Private and Confidential Help in the Privacy of Your Own Home

Simply fill out the online questionnaire and you will be assigned the expert grief counselor most suitable for you.  It only takes a few minutes and you don't even have to use your name.  
Pay an affordable FLAT FEE FOR UNLIMITED SESSIONS.  
Contact your counselor whenever you like by chat, messaging, video or phone. 
You can change counselor at any time if you wish.
Or read more about how online counseling works here.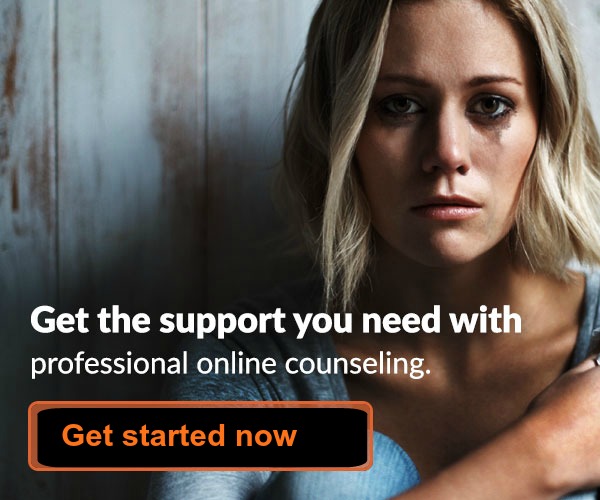 ---
Sales from our pages result in a small commission to us which helps us to continue our work supporting the grieving.  
---
Self-Help Hypnosis Downloads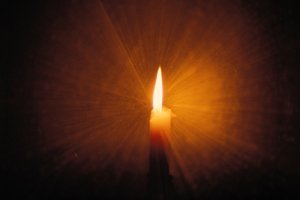 ---
Memorial Magnolia Tree

The Magnolia is one of the earth's oldest plants, with a spectacular flower which dates back 95 million years.  What a beautiful specimen to commemorate a life. 
These trees are grown by the foremost magnolia nursery in the country and they will send a variety most suited to the recipient's climate. 
The flowers in spring will bring joy to the bereaved and help to heal their heart.



Join us on Facebook for articles, support, discussion and more.  Click 'Like' below.

---
Sign up for our newsletter and receive:

"The 10 Most Important Things You Can Do
To Survive Your Grief And Get On With Life"
Our free downloadable and printable document "The 10 Most Important Things You Can Do To Survive Your Grief And Get On With Life" will help you to be positive day to day.  
The 10 points are laid out like a poem on two pretty pages which you can pin on your fridge door to help you every day! 
All you have to do to receive this free document is fill in your email address below. 
You will also receive our newsletter which we send out from time to time with our newest comforting and helpful information.   You can unsubscribe any time you like, and don't worry, your email address is totally safe with us. 
---