Sympathy Card Wording for Inspirational Condolences
Have you got a blank card and don't know what to write? Or you wish to add inspirational words of sympathy to a message or letter? Our sympathy card wording ideas below will help. 
Sympathy quotes can also be of comfort to people when they are grieving.  It makes the emotions they feel seem universal and it gives a sense that those who have gone before understand.  
Feel free to share links to this site to those who have lost a loved one.  Written by a nurse with nearly 50 years of experience helping those dealing with death, it is full of useful ways to cope and gain acceptance of a loss. 
All our messages and many more are available in our book - "Sample Sympathy Messages and Quotes - Condolence Sentiments for Cards, Flowers and Funeral Tributes" - Click here for more information

Here are some sympathy card sayings and quotes which we have chosen for you.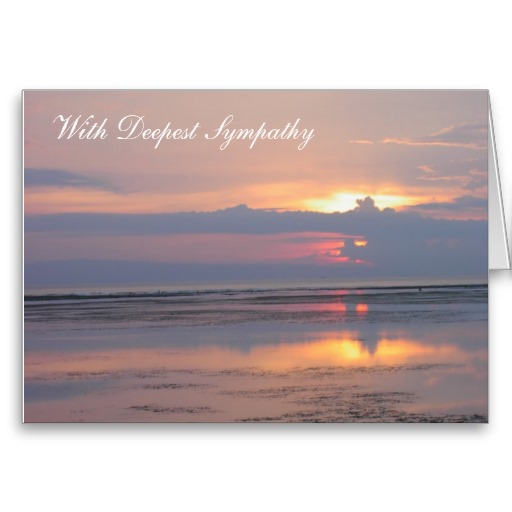 Buy Card Here
Click here for our Complete Range of Sympathy Cards

With deepest sympathy

With our warmest condolences

May the peace that comes from the memories of love shared comfort you now and in the days ahead.

With thoughts of peace and courage for you

Death leaves a heartache no one can heal, love leaves a memory no one can steal.

Our hearts are saddened to hear of your loss. 

When someone you love becomes a memory, the memory becomes a treasure.

When you are sorrowful look again in your heart, and you shall see that in truth you are weeping for that which has been your delight. Kahlil Gibran

Count the garden by the flowers, never by the leaves that fall. Count your life with smiles and not the tears that roll. Unknown  

Life is not measured by the number of breaths we take, but by the moments that take our breath away. - Author Unknown

Like a bird singing in the rain, let grateful memories survive in time of sorrow" -(Robert Louis Stevenson)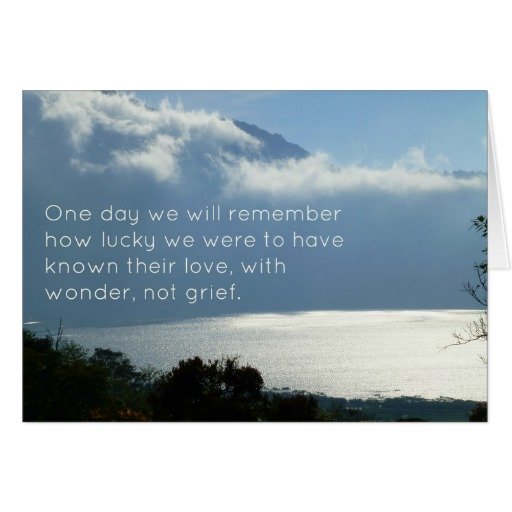 One day we will remember how lucky we were to have known their love, with wonder, not grief. Quote by Elizabeth Postle. Buy as a card.
You can use our sympathy card wording to customise any of our complete range of cards. 

Click here to see all our cards
"Every blade in the field, every leaf in the forest, lays down its life in its season, as beautifully as it was taken up." -(Henry David Thoreau)
 
"Those we love remain with us for love itself lives on, and cherished memories never fade because a loved one's gone. Those we love can never be more than a thought apart. For as long there is a memory, they'll live on in our hearts." - Author Unknown

"Whenever you use a person's name it means they are still alive."  Anon

"Courage is being afraid but going on anyhow." Dan Rather

"Perhaps they are not stars in the sky, but rather openings where our loved ones shine down to let us know they are happy." Eskimo Legend

"Those we love don't go away, they walk beside us every day. Unseen, unheard, but always near. Still loved, still missed and very dear." Unknown

"Although it's difficult today to see beyond the sorrow, may looking back in memory help comfort you tomorrow." Author Unknown

"We never lose the ones we love, for love itself lives on, and the joy we knew together is never really gone. It lives in precious memories of those who were so dear, memories that bring comfort and keep our loved ones near."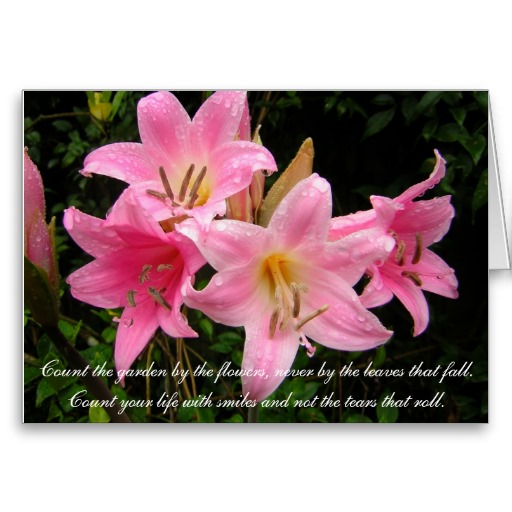 Count the garden by the flowers, never by the leaves that fall. Count your life with smiles and not the tears that roll. Click Here to Buy Card
Our range of Sympathy Cards help to support this website. Click here to view to the complete range.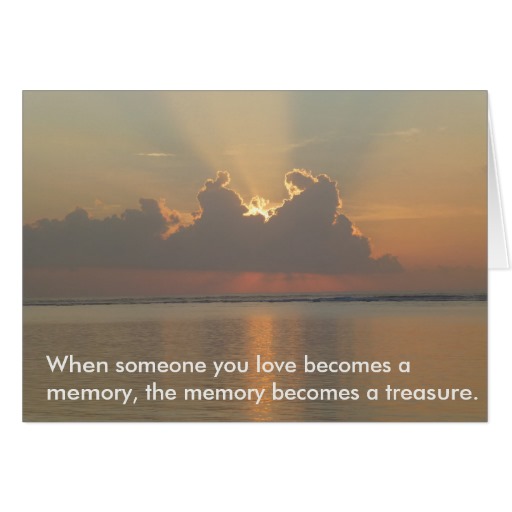 When someone you love becomes a memory, the memory becomes a treasure. Buy Card Here
Wondering What to Write in a Card?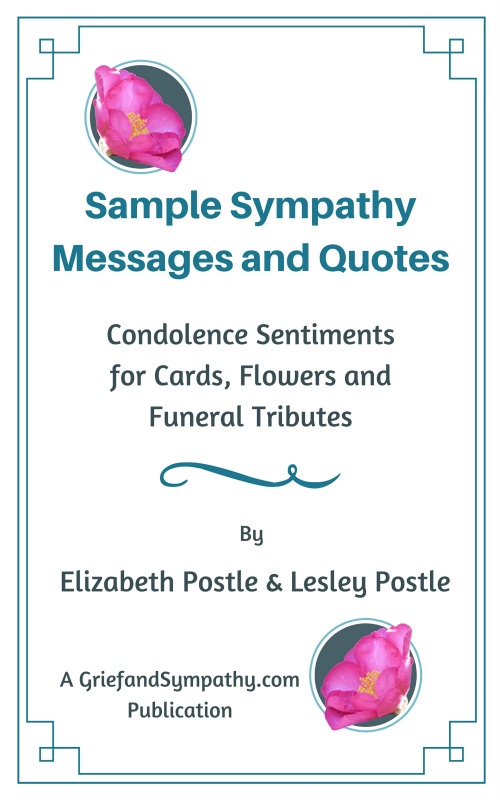 Click Here to Find Out More
---
Related Pages: 
Condolence Phrases for Flowers and Cards
---
For Remembrance: 
Sales from our pages result in a small commission to us which helps us to continue our work supporting the grieving.  
---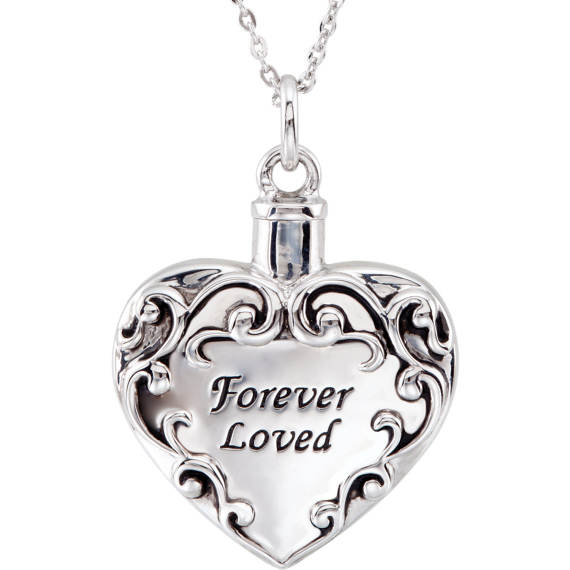 Memorial Jewelry to Honour a Loved One

Check out our lovely range of memorial jewelry for any lost loved one.  Pendants, necklaces, rings or bracelets, we have them all in all kinds of styles.  Choose for yourself or buy as a sympathy gift. 

---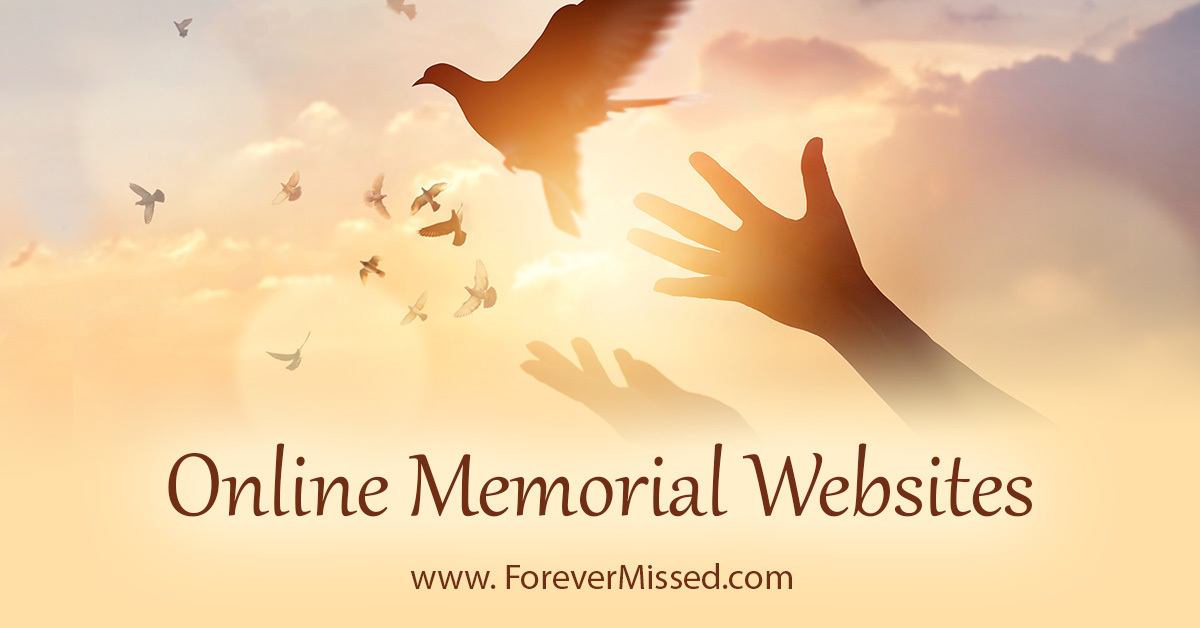 Create an Online Memorial Website
Honour your loved one with their own memorial website.  Share photos, videos, memories and more with your family and friends in a permanent online website.  Free for basic plan with no ads. 
---
For USA Residents: 
Please help our colleagues at Yeshiva University, USA by joining in their research study:


SUPPORT FOR BEREAVED PARENTS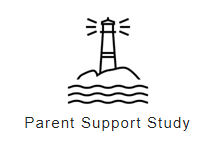 Losing a child to cancer is devastating, and there is a critical need to develop effective supports.
A federally-funded study in the United States (US) evaluating different types of support for bereaved parents is currently seeking participants. Parents residing in the US may be eligible if they lost a child diagnosed with cancer at least 6 months ago and live in one of the following states: NY, NJ, PA, CT, FL, or TN (other eligible states are being added, please complete the survey to check with us).
To find out if you may be eligible, please click here, visit our website at bereavedparentsupportstudy.com, or email us at parentstudy@mskcc.org.
---
Keep in touch with us: 
---
Sign up for our newsletter and receive:

"The 10 Most Important Things You Can Do
To Survive Your Grief And Get On With Life"
Our free downloadable and printable document "The 10 Most Important Things You Can Do To Survive Your Grief And Get On With Life" will help you to be positive day to day.  
The 10 points are laid out like a poem on two pretty pages which you can pin on your fridge door to help you every day! 
All you have to do to receive this free document is fill in your email address below. 
You will also receive our newsletter which we send out from time to time with our newest comforting and helpful information.   You can unsubscribe any time you like, and don't worry, your email address is totally safe with us. 
NEW BONUS - Also receive a copy of our short eBook - '99 Ways to Spot a Great Grief Counselor'.  Available for instant download as soon as you sign up. Never waste money on poor counseling again! 
---
Join us on Facebook for articles, support, discussion and more.  Click 'Like' below.

---