What is Bereavement?

Bereavement – from an ancient German word meaning to "take away by force or violence".


Bereavement means the period of mourning after the death of a loved one. It is a period of major adjustment to the physical loss of a family member or friend.
Often it is an invisible wound which can be hidden from public view. But people suffering a bereavement will feel bereft and need support.

For me personally, I think bereavement is defined by the loss of the physical presence of a loved one, whether it be baby, child, husband, wife, grandparent, friend or pet. The loss of the comfort, hugs and communication seems to cause greatest grief.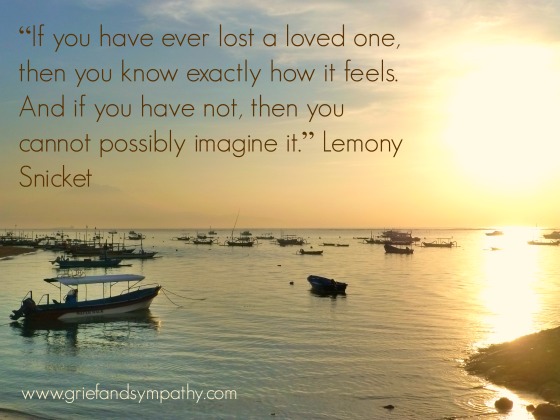 What is Mourning?

Mourning is the word used to describe the actions of a person (or group) grieving for their loss. This might include rituals such as funerals, or private mourning such as wearing black or closing your business for a while. Sometimes there are large public displays of mourning such as when a celebrity dies as in the case of the death of Lady Diana.
Many societies have large and colourful displays of mourning including processions through the streets and public cremations. In Western society these days a lot of mourning is done behind closed doors. We have lost our funeral processions with horses and carriages, vigils with the deceased in the best parlour in the house and most people only wear black at the funeral itself but not for months afterwards.

Grief and Bereavement

When you have suffered a bereavement, you will feel grief. This includes not only emotions of sadness, but possibly anger, denial, guilt. Grief can also include physical symptoms such as shock, numbness, anxiety and depression. For more information see Emotions of Grief.

No-one can put a time frame on this adjustment period, or period of mourning. Every individual copes in a different way. How people cope depends on their own personality and the support available. Sometimes people lose other close relatives or friends in a short period of time overwhelming the coping mechanisms.

People often need a great deal of support and comfort in times of bereavement.
The pages of this website should help you to find the help you need if you have suffered a bereavement, and also help those who are trying to support someone after the death of a loved one. The bereaved need time to cope with day to day activities, encouragement to talk, to take one day at a time.

What is Bereavement?  There are Many Causes. . .

There are many causes of bereavement which perhaps are less obvious, so if you know someone who has suffered one of these major life stresses, be aware that they are also suffering grief and need support. 

Divorce – the loss of a beloved partner involves much more than just the grief of the end of the relationship. The divorced person has often lost contact with their children, many of their friends, their parents-in-law, their home and even their pet. Read more about the grief of divorce and separation here.  

Dementia – a loved partner has lost the ability to remember the names of his family. The loved one is there, but is losing their personality. They are like a child needing care.  If you're in this situation you might find my book on Alzheimer's caring and grieving useful.  Click on the book image for more information.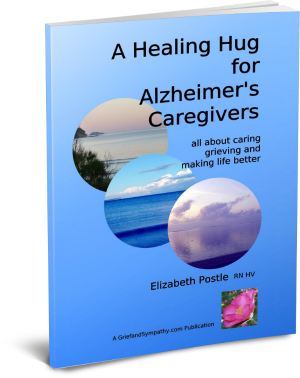 Click here to see contents
Break up of first love – love is a strong emotion and when the love you feel for someone is strong and they reject you it can be devastating. It can be as bad as any bereavement. Teenage heartbreak is very strong and shouldn't be underestimated. It is often the first very strong emotional loss.

Empty nest syndrome

When children leave home to marry, go to university or get work in another town, the feeling of loss can be very strong for the parents left behind. And especially so for a single parent as there is no partner to share the new found freedom. Prepare a bucket list, enjoy yourself, I guarantee you the children will be back! Needing support, emotional and financial, and help with looking after the grandchildren. Go out and enjoy the freedom while you can. Spoil yourself for a change.  Read about coping with empty nest syndrome here.  

Death of a friend

Friends are part of our childhood, school or college life. They are our neighbours, there in times of need. The shock of the loss can be huge. They might have died at a young age, and there is the sense of reminder of our own mortality. It might be the first experience of bereavement. It is a natural reaction to grieve. Often a whole village or town will be grieving and there will be public memorials and Facebook pages dedicated to the memory. If you are grieving for a friend, don't forget their families and loved ones need your support. Share your memories of your friend with them.

Miscarriage

Miscarriage can be as painful a bereavement as a stillbirth or cot death. Just because it has happened earlier in a pregnancy does not mean that the parents do not suffer grief over the loss of the potential life, especially if they have been trying for a child for a while, or have been going through IVF.  Learn to cope with the grief of a miscarriage here.  


There are many other examples of bereavement and loss which you will find through this site, along with support and advice on how to cope with bereavement yourself and how to help others cope with grief.
Related Pages: 
Beautiful Definitions of Grief by the Experts
---
Where to get help: 
---
Have You Considered One-on-One Online Grief Counseling? 
Get Expert and Effective Help in the Comfort of Your Own Home

The following information about online counseling is sponsored by 'Betterhelp' but all the opinions are our own. To be upfront, we do receive a commission when you sign up with 'Betterhelp', but we have total faith in their expertise and would never recommend something we didn't completely approve.  
Do you feel alone and sad with no support and no idea how to move forward?  It can be tough when you are stuck in grief to find the motivation to get the most out of your precious life. 
Online counseling can help by giving you that support so you don't feel so alone. You can have someone to talk to anytime you like, a kind and understanding person who will help you to find meaning in life again, to treasure the memories of your loved one without being overwhelmed and to enjoy your activities, family and friends again.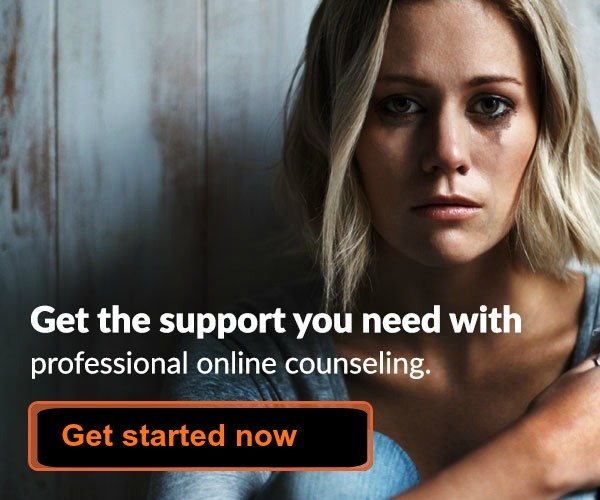 Click here to receive 20% off your first month. Exclusive to GriefandSympathy readers.
---
Sales from our pages result in a small commission to us which helps us to continue our work supporting the grieving.  

---
Hypnosis for Grief - 10 Ways It Can Help You
Try a gentle hypnotherapy track to relax the mind. Learn how self-hypnosis can help you cope with grief at any time of the day or night.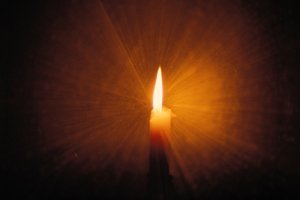 ---
---
For Remembrance: 
Sales from our pages result in a small commission to us which helps us to continue our work supporting the grieving.  
---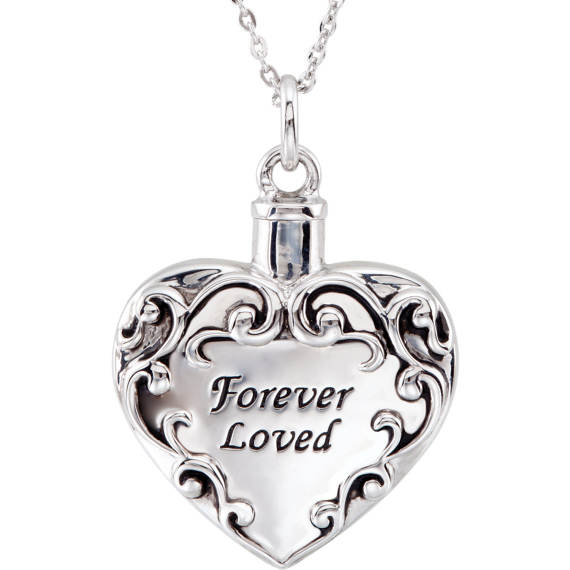 Memorial Jewelry to Honour a Loved One

Check out our lovely range of memorial jewelry for any lost loved one.  Pendants, necklaces, rings or bracelets, we have them all in all kinds of styles.  Choose for yourself or buy as a sympathy gift. 

---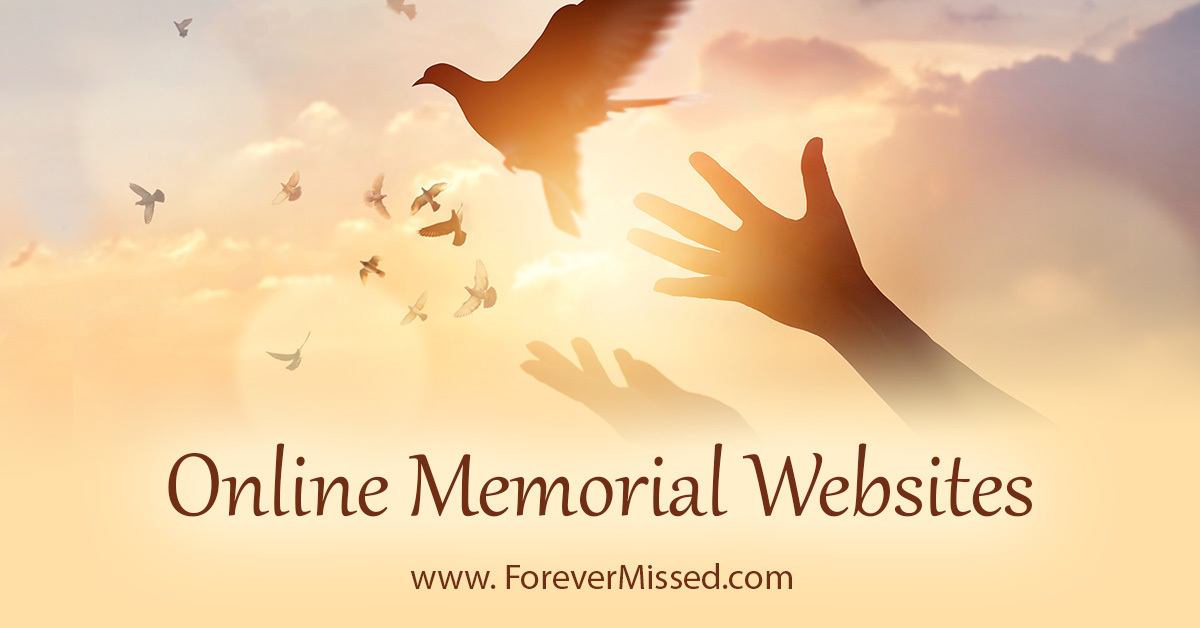 Create an Online Memorial Website
Honour your loved one with their own memorial website.  Share photos, videos, memories and more with your family and friends in a permanent online website.  Free for basic plan with no ads. 
---
For USA Residents: 
Please help our colleagues at Memorial Sloan Kettering Cancer Center, St. Jude Children's Research Hospital, and Children's Hospital of Philadelphia, USA by joining in their research study:


SUPPORT FOR BEREAVED PARENTS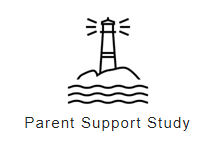 Losing a child to cancer is devastating, and there is a critical need to develop effective supports.
A federally-funded study in the United States (US) evaluating different types of support for bereaved parents is currently seeking participants. Parents residing in the US may be eligible if they lost a child diagnosed with cancer at least 6 months ago and live in one of the following states: NY, NJ, PA, CT, FL, or TN (other eligible states are being added, please complete the survey to check with us).
To find out if you may be eligible, please click here, visit our website at bereavedparentsupportstudy.com, or email us at parentstudy@mskcc.org.
---
Keep in touch with us: 
---
Sign up for our newsletter and receive:

"The 10 Most Important Things You Can Do
To Survive Your Grief And Get On With Life"
Our free downloadable and printable document "The 10 Most Important Things You Can Do To Survive Your Grief And Get On With Life" will help you to be positive day to day.  
The 10 points are laid out like a poem on two pretty pages which you can pin on your fridge door to help you every day! 
All you have to do to receive this free document is fill in your email address below. 
You will also receive our newsletter which we send out from time to time with our newest comforting and helpful information.   You can unsubscribe any time you like, and don't worry, your email address is totally safe with us. 
NEW BONUS - Also receive a copy of our short eBook - '99 Ways to Spot a Great Grief Counselor'.  Available for instant download as soon as you sign up. Never waste money on poor counseling again! 
---
Join us on Facebook for articles, support, discussion and more.  Click 'Like' below.

---