Grief and Guilt - How to Stop Blaming Yourself

Grief and guilt often go together and there can be several different causes for that emotion, explains Elizabeth Postle, healthcare professional for 45 years and author of this site. 
One of the problems a lot of the bereaved feel is guilt. They ask themselves - "Why am I alive when my loved one, family or friends are not?" This 'survivor guilt' is particularly prevalent after a car accident or in returning servicemen. People who are left behind often feel that they are not as worthy as those who died around them. It is also common when a young member of the family has died.  We want to be able to swap places and feel that we should not be alive and certainly not enjoying ourselves.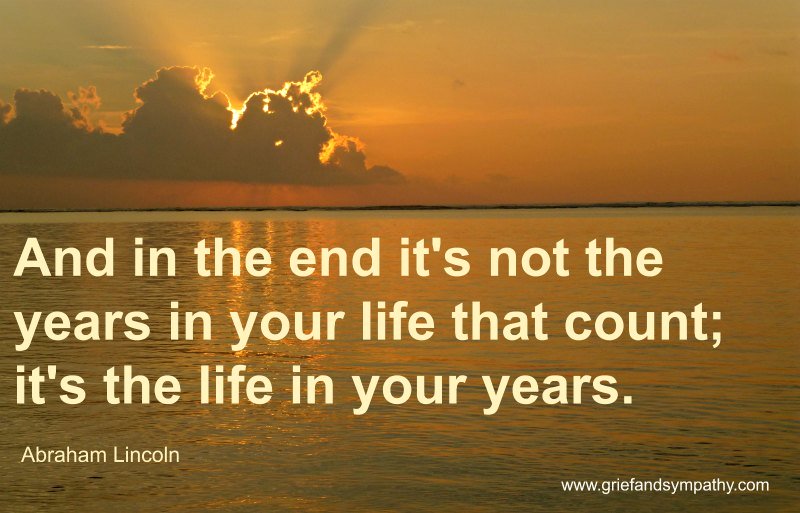 Often we may feel guilt that we are not coping with our grief as well as we should, especially when well-meaning friends and family think we should be over it by now.  
We might feel guilt that our grief is excessive and that we are being judged for our grief. But no-one else knows or understands what you feel. Your grief is yours alone and is completely valid. 
One of the characters in 'The Seven Sisters' by Lucinda Riley feels guilty when she is crying for her father who has just died.  She realises she is crying for herself and not for him, for the pain he suffered or for a life cut short.  She feels shame for indulging in self-pity. 
Her sister comforts her saying:

"Try to understand that grief is all about the people left behind. About us. We're all grieving for ourselves and our loss. And you really mustn't feel any guilt about it." 
The sister is right. It is important to acknowledge and feel our emotions, not to hide them away. Western society is to blame for much of this attitude. We have hidden grief away and don't want to look at it. Many other cultures are much more in touch with grief and how to express it.
Crying is normal, and feeling sad because we miss someone is normal. 
Guilt over how the death happened
Sometimes you might feel guilt because you believe you somehow caused the death, even if it was unintentional or an accident. 
Guilt is an emotion we all feel at times, although not always a healthy one, if we cannot change an outcome. 
Guilt about a row before death
Many bereaved people feel anguish due to the fact that they had had a row with their spouse or child or parent before they died. This is a natural emotion.
Bereavement researcher Wendy Lichtenthal calls this 'unfinished business' and it can make grief much harder. She talks about how writing a journal or a letter to a loved one can help in overcoming the regret of this type of grief here. 
The main thing is to forgive yourself. All family members have upsets from time to time. Had you been able to make your peace beforehand it would have passed over as a minor spat. All forgotten. Be honest with yourself that this argument would have been over and harmony restored had you been given time.

Forgive yourself but forgive your loved one too. Because of the circumstances things get built up and out of all proportion to what actually occurred. It's up to you to forgive and forget now. Move on. Remember the happy times and learn to laugh again. Talk about the good times. Don't spoil the memory of the happy years you spent together because of one argument.
Feeling guilty doesn't help anyone
Say to yourself - I did my best, it was not my fault
You would forgive others, so why not forgive yourself? 
Accept that more often than not there is no fault anywhere and there is nothing you could have done to change events. This is just going to make you feel worse. Accept what has happened and move on with your life. It is not helpful to blame yourself or anyone else. Life happens and is often beyond any of our control.

Write an Apology Letter
Some people find it helps if they write a letter to a loved one they feel they might have wronged in some way before they died.  You don't have to know what to say.  Just start writing.  Even if you just put, "I'm sorry, I'm sorry, I'm sorry" a hundred times down the page, it can be very soothing and help you to move on.  Throw away the paper, or burn it too if it helps.  
Another way to let guilt go is to write a response from the loved one to you.  Imagine what they would say to you when they received your apology letter.  Most of the time, we are beating ourselves up for no reason. 
Read more about apology letters here. 
Why Children Feel Guilty When Someone Dies
Many children imagine that for some reason they are responsible for the death. That if they had behaved better or done something differently it wouldn't have happened. They try to make up explanations for what has happened, and often end up feeling guilty. And frequently no-one will know that they feel like this. It is important to communicate clearly with children so that they have a clear understanding that it wasn't their fault.

See my pages on Children and Grief for more information.
Caregiver Grief and Guilt

Guilt can take up so much negative time after a death or when a loved one has to go into long term care for whatever reason. We can only do what is best for ourselves and the family at any given time. Hindsight brings up many 'if only's' or 'could I have done things differently?' We should only worry about things we can change and these afterthoughts do not solve anything.
Many carers cope for many years, do their best and then feel so much guilt as they feel they could have done more. This demonstrates unrealistic expectations of their capability, no one is superman or woman.

Many people cannot cope with the care role at all, you should be proud of what you achieved.
The carer needs time for herself/ himself too.  They tend to forget that they are entitled to enjoy some spare time. There is a huge sense of loss when the full time care role comes to an end. There is too much time for regrets, grief and these negative thoughts of 'was enough done for my loved one?'  

Forgive yourself for any imagined lack of care. We are all human, we get tired and cross at times, and are probably less patient than usual at times. This does not mean you failed in your care, only that you cared enough to carry on when you were weary.

Give yourself time to grieve and find a lifestyle for yourself again, it is time for some enjoyment again after all your care of others. Well done. Good luck for the future.  Read more about coping with caregiver grief after the death of your loved one.  
Don't Feel Guilt for Moving on from Grief
Guilt can be caused by worrying about what other people might be thinking. And it is true that some people might think that you shouldn't be happy, that you shouldn't be re-marrying so soon, or getting on with your life. But that is their problem. You know you loved the deceased one. You know that you have grieved. And you know that life is precious and it is your time now, to make the most of the life you have left.
I have always felt that we grow stronger having had a loving relationship and should try to live a useful life not only for yourself but for them too. Your loved ones would not want to know that you were continuing with an unhappy lifestyle.
Yes, we may feel guilt as a normal emotion of grief but let it flow away with the waves like the other negative feelings. Life is a precious gift however long we have, let us try to have a positive purpose each day.  
Related Read: 
Understanding Guilt During Bereavement by Dr Bob Baugher
This excellent book explains all the different types of guilt you may feel after a bereavement and what you can do to feel better.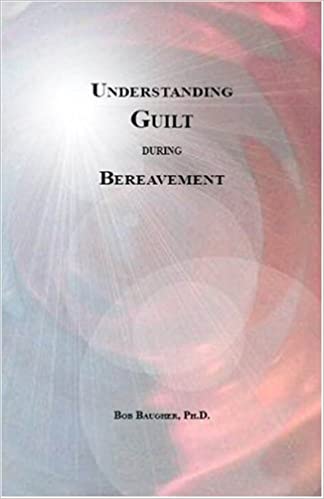 Related Pages: 
7 Warning Signs You Have Caregiver Grief
Best Books on Dealing with Grief
---
Have You Considered Online Grief Counseling? 
Get Private and Confidential Help in the Privacy of Your Own Home

The following information about online counseling is sponsored by 'Betterhelp' but all the opinions are our own. To be upfront, we do receive a commission when you sign up with 'Betterhelp', but we have total faith in their expertise and would never recommend something we didn't completely approve.  
Do you feel alone and sad with no support and no idea how to move forward?  It can be tough when you are stuck in grief to find the motivation to get the most out of your precious life. 
Online counseling can help by giving you that support so you don't feel so alone. You can have someone to talk to anytime you like, a kind and understanding person who will help you to find meaning in life again, to treasure the memories of your loved one without being overwhelmed and to enjoy your activities, family and friends again.

Simply fill out the online questionnaire and you will be assigned the expert grief counselor most suitable for you.  It only takes a few minutes and you don't even have to use your name.  
Pay an affordable FLAT FEE FOR UNLIMITED SESSIONS.  
Contact your counselor whenever you like by chat, messaging, video or phone. 
You can change counselor at any time if you wish.
Or read more about how online counseling works here.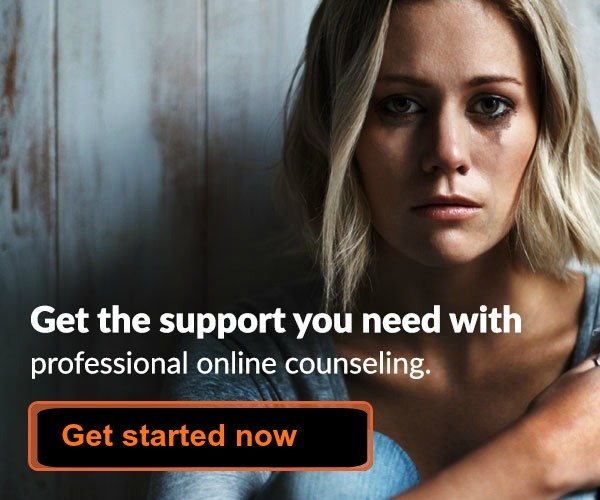 ---
Sales from our pages result in a small commission to us which helps us to continue our work supporting the grieving.  
---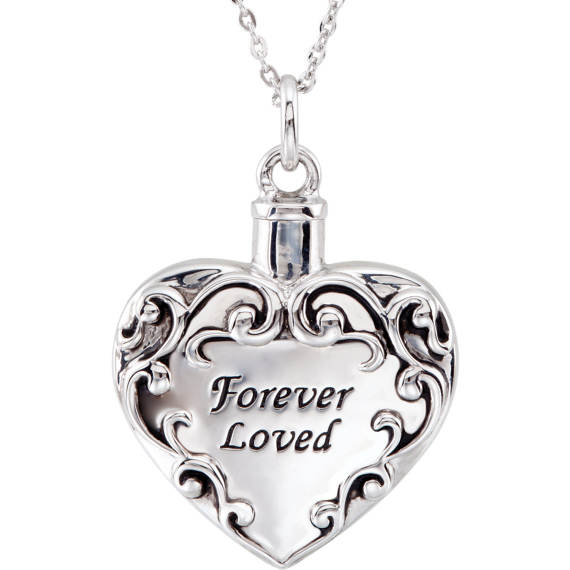 Memorial Jewelry to Honour a Loved One

Check out our lovely range of memorial jewelry for any lost loved one.  Pendants, necklaces, rings or bracelets, we have them all in all kinds of styles.  Choose for yourself or buy as a sympathy gift. 

---
Hypnosis for Grief - 10 Ways It Can Help You
Try a gentle hypnotherapy track to relax the mind. Learn how self-hypnosis can help you cope with grief at any time of the day or night.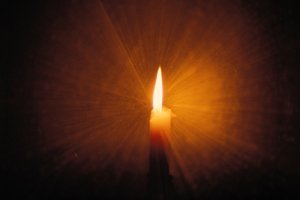 ---
---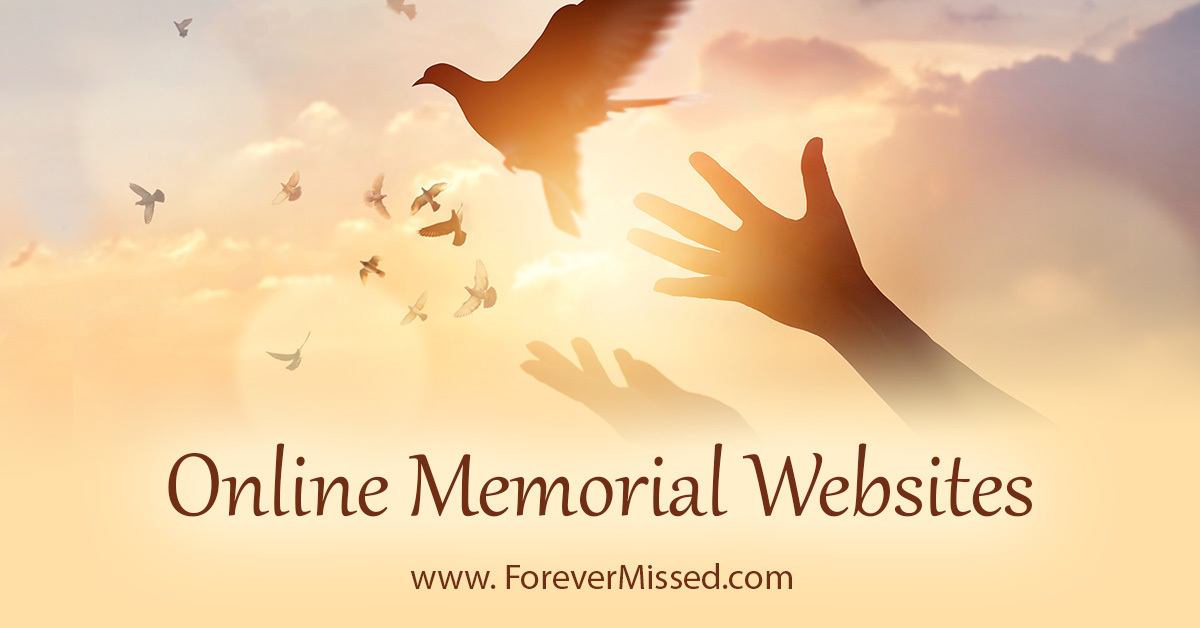 Create an Online Memorial Website
Honour your loved one with their own memorial website.  Share photos, videos, memories and more with your family and friends in a permanent online website.  Free for basic plan with no ads. 
---
Join us on Facebook for articles, support, discussion and more.  Click 'Like' below.

---
Sign up for our newsletter and receive:

"The 10 Most Important Things You Can Do
To Survive Your Grief And Get On With Life"
Our free downloadable and printable document "The 10 Most Important Things You Can Do To Survive Your Grief And Get On With Life" will help you to be positive day to day.  
The 10 points are laid out like a poem on two pretty pages which you can pin on your fridge door to help you every day! 
All you have to do to receive this free document is fill in your email address below. 
You will also receive our newsletter which we send out from time to time with our newest comforting and helpful information.   You can unsubscribe any time you like, and don't worry, your email address is totally safe with us. 
NEW BONUS - Also receive a copy of our short eBook - '99 Ways to Spot a Great Grief Counselor'.  Available for instant download as soon as you sign up. Never waste money on poor counseling again! 
---