Understanding the Emotions of Grief
The emotions of grief can make us feel as if we are on a roller coaster. If we understand the mix of emotions that we may experience then it will be less frightening.
In our everyday lives our moods change, they vary from very happy to very sad. From excited to anxious and worried, from contented to bored, fed-up and depressed. Emotions happen to everyone and vary almost hourly on a daily basis to everyone, everywhere. Our emotional reactions can go from the depths of despair to the heights of happiness. The scale of changes can be extreme.
The bus is late, the car won't start, we've had a row with our partner, we've left important business papers or homework at home. These are all natural, everyday occurrences which cause changes in our mood.
Emotions are heightened at many times of our lives. Hormonal changes during pregnancy or pre-menstrual tension. Puberty changes for teenagers. Going for an interview for a job, or going for a driving test. Mood swings and heightened emotions are very noticeable at those times. So the emotions felt when we are in grief can be even more intense, especially if they coincide with other stressful life changes.
During the bereavement process, normal everyday mood swings reacting to all of the external problems of life still exist. On top of this you have to deal with the emotions of grief.
For this reason the mood swings and emotions of grief can be likened to being on a roller coaster ride, there are so many fast highs and lows. You can experience such a frenzy of changed moods, that some people think they must be going mad.
We also have our own personality traits coming into the equation. Some people have anxiety issues over all life's everyday problems. Others appear to take the slings and arrows of life's misfortunes very calmly.
We all know people who are cool, calm and laid back, who accept everything that life throws at them with a stoic coping mechanism. Surprisingly these people can have a severe bereavement, as even though they are normally happy go lucky, it might be the first real test and really hit them hard. The first experience of how hard life can be is a tough lesson.
The shy, withdrawn personality may want to hide away and isolate themselves. Family and friends must be aware of this and try to involve them and draw them out. They need to be watched carefully.
Others panic and worry their way through life. The reaction of a worrier to the loss of a loved one can be extreme. Some people are so bereft that the only relief they get from the shock and pain is sleep. No way can they cope with the day to day trivia. Medical help may be needed and the funeral arrangements just pass them by in a fog.
Accept the emotions of grief for what they are - just feelings........

Tears are never far away. Accept all these feelings for the adrenaline rushes and changes that they are. Try to keep calm. Take a few deep breaths and rationalise what is going on. Take time for yourself to calm down, or cry on a friend's shoulder when the going gets a bit tough.

We all have different approaches to life, therefore accept your own limitations, grieve in your own way and accept help when you need it. If it is a sudden death, or the first experience of the death of a loved one, the pain and hurt can be unbearable. Enduring a painful loss, getting through it, ultimately makes us stronger. Focus on getting through a day at a time.
If you find that the lows are so pre-dominant that you feel depressed or suicidal then get urgent help from your doctor.  
You can also get bereavement counseling online in total confidentiality.  
You may find relaxation tapes a help or meditation. Listen to some calming or uplifting music. A song that has always had happy memories or a calming influence. Read some poems or a favourite book to take you away from your problems for a while. Some people find the calm atmosphere of a church helps them to find peace. But whatever works for you, make time for yourself to work through the emotions you feel and get them under control.
Reactions to death and loss and the emotions of grief:

Reactions vary depending on whether the event was sudden or after a long illness, how close the relationship was and the personality of the person grieving. But the emotions felt may include:
Shock
Numbness, disbelief, especially when it's a sudden death. Find out more on our page called What is Shock?
Denial
Many people go on as if nothing has happened and refuse to grieve. The bereavement process gets blocked and may cause problems later on in life. See our page on Denial and the grieving process.
Relief
"But how could relief exist at the same time, in the same space as my desperate longing for you?" Stephanie Ericsson.
If the loved one has suffered for a long time, then there is often relief that they are no longer in pain, but then there is sometimes guilt at that feeling.
Some people also feel relief if they have had a troubled relationship with the deceased. Perhaps they were an abusive, alcoholic or neglectful parent. Or even just a distant parent who was unable to show love. Relief can be a very natural reaction, but is often tempered with regret or sadness that the relationship was not better, or could not be salvaged before the person died.
If we accept that not all relationships are perfect, there will be relief at not having to put up with those things that drove us mad. But then at the same time there will be guilt for admitting to those feelings, and regret for all those things we miss like mad.
Enjoying a sense of freedom doesn't have to mean that you are glad the person is not there anymore. It means you are healing.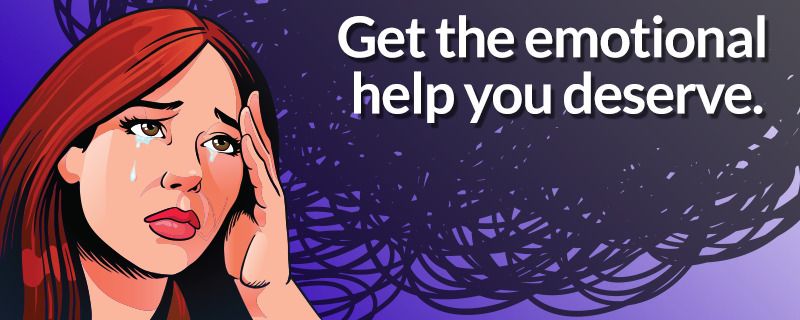 Guilt
Could I have prevented the death? Could I have done more? Did you have a row? This is particularly tough if the deceased person has died by suicide. 
Read our pages on Coping with Suicide

See our page on Grief and Guilt
Loss or emptiness
You may feel this emotion, especially if you no longer have to spend every day caring for your loved one or visiting them every day.  Loneliness can be very hard to deal with if you have been used to having company all the time.  Here is an article about how to cope with loneliness.  
Pain
The loss can be severe and heartache is the term we often use to describe this feeling.
Anger
How dare you leave me? See our page on Anger and Grief

And also our guest writer Wendy's ideas for getting past anger in grief. 
Jealousy and Hate

People are surprised when they feel these emotions, as they may not have ever felt them before and feel bad that they can have such awful feelings.  But it's quite normal.  Read more about how to cope with Grief and Jealousy.  
Worry and anxiety
How can I cope? Financially? Physically? Fear that you can't cope alone emotionally or socially. You may experience panic attacks. These can be frightening, but they will pass. Get help from your doctor if you are getting a lot of these.  Understand how grief can affect your health.  
Some positive emotions of grief - Gratitude and Happiness: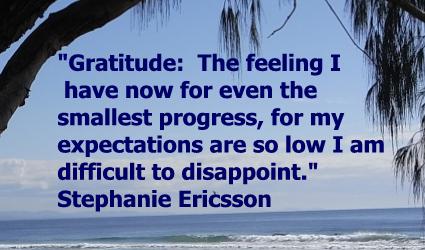 Happiness

Yes, I am really finishing with happiness. Because it is really possible to feel happiness when you are grieving. I want to quote from Stephanie Ericsson's book "Companion through the Darkness – Inner dialogues on Grief". Stephanie had lost her husband while pregnant with their only child.
Go on – Risk being happy again, enjoying other family and friends' company. You will find it easier than you think once you allow yourself the freedom to do this.

Learn to control the emotions of grief by keeping busy, getting back to as normal a life as possible. You will be surprised how soon you can start to have periods of feeling normal and will realise that you can cope after all. It isn't a comfort at first, but coping with life's traumas makes us stronger individuals in the long term.
PS - You will notice we don't talk about the 'stages of grief' on this page, or indeed in the site, (except for the page about Elizabeth Kubler-Ross's books) and this wonderful video by Victoria Hargis explains exactly why.  Everyone is different, and no-one will have the same journey through grief.  You are not 'supposed' to feel anything and there is no right or wrong way to grieve.  So listen to Victoria, she says it so well.  
---
Where to get help: 
---
Have You Considered One-on-One Online Grief Counseling? 
Get Expert and Effective Help in the Comfort of Your Own Home

The following information about online counseling is sponsored by 'Betterhelp' but all the opinions are our own. To be upfront, we do receive a commission when you sign up with 'Betterhelp', but we have total faith in their expertise and would never recommend something we didn't completely approve.  
Do you feel alone and sad with no support and no idea how to move forward?  It can be tough when you are stuck in grief to find the motivation to get the most out of your precious life. 
Online counseling can help by giving you that support so you don't feel so alone. You can have someone to talk to anytime you like, a kind and understanding person who will help you to find meaning in life again, to treasure the memories of your loved one without being overwhelmed and to enjoy your activities, family and friends again.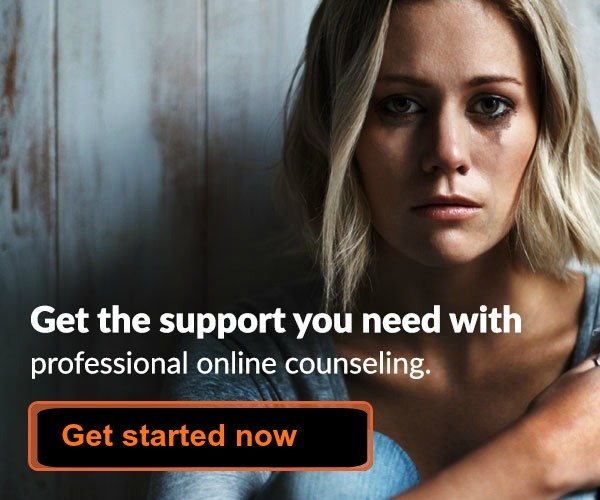 Click here to receive 20% off your first month. Exclusive to GriefandSympathy readers.
---
Sales from our pages result in a small commission to us which helps us to continue our work supporting the grieving.  

Help Other Men with their Grief in this Brief Survey

Grief and Growth Survey for Men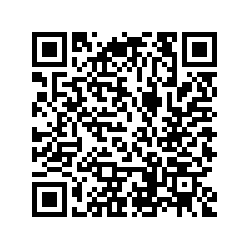 This survey by Stuart, a Master's student at Viterbo University, is focused on the relationship between resilience and grief among men who have lost a loved one within the last 30 years, are at least 18 years old, and use he/him/his pronouns.
---
Hypnosis for Grief - 10 Ways It Can Help You
Try a gentle hypnotherapy track to relax the mind. Learn how self-hypnosis can help you cope with grief at any time of the day or night.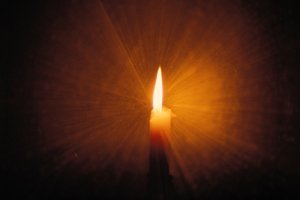 ---
RElated Pages: 
Elizabeth Kubler-Ross and the 5 Stages of Grief
---
---
For Remembrance: 
Sales from our pages result in a small commission to us which helps us to continue our work supporting the grieving.  
---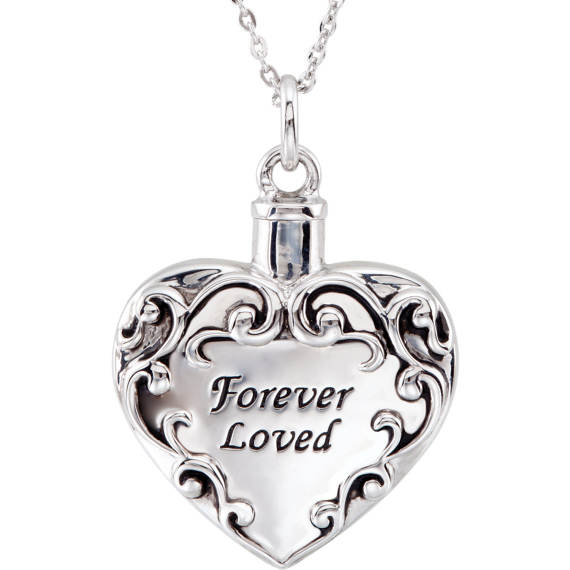 Memorial Jewelry to Honour a Loved One

Check out our lovely range of memorial jewelry for any lost loved one.  Pendants, necklaces, rings or bracelets, we have them all in all kinds of styles.  Choose for yourself or buy as a sympathy gift. 

---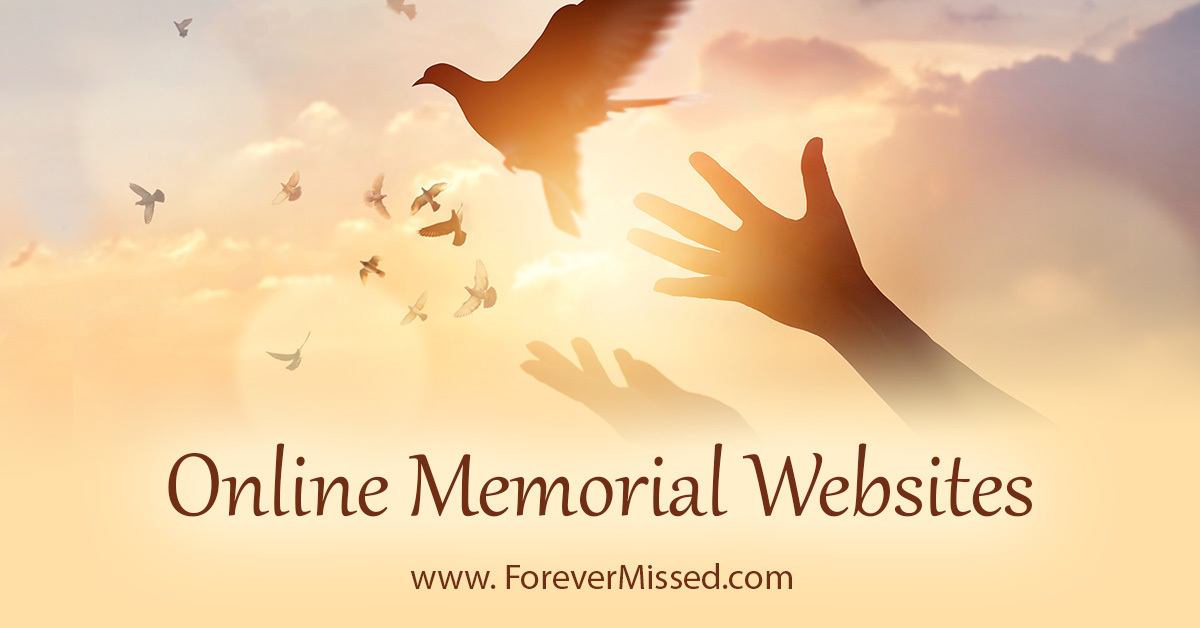 Create an Online Memorial Website
Honour your loved one with their own memorial website.  Share photos, videos, memories and more with your family and friends in a permanent online website.  Free for basic plan with no ads. 
---
Keep in touch with us: 
---
Sign up for our newsletter and receive:

"The 10 Most Important Things You Can Do
To Survive Your Grief And Get On With Life"
Our free downloadable and printable document "The 10 Most Important Things You Can Do To Survive Your Grief And Get On With Life" will help you to be positive day to day.  
The 10 points are laid out like a poem on two pretty pages which you can pin on your fridge door to help you every day! 
All you have to do to receive this free document is fill in your email address below. 
You will also receive our newsletter which we send out from time to time with our newest comforting and helpful information.   You can unsubscribe any time you like, and don't worry, your email address is totally safe with us. 
NEW BONUS - Also receive a copy of our short eBook - '99 Ways to Spot a Great Grief Counselor'.  Available for instant download as soon as you sign up. Never waste money on poor counseling again! 
---
Join us on Facebook for articles, support, discussion and more.  Click 'Like' below.

---