Introducing my Alzheimer's Caregivers Book . . .

If you are feeling overwhelmed and frustrated, exhausted and guilty that you are not coping, then my book 'A Healing Hug for Alzheimer's Caregivers' will bring you some relief.  It will help you to gain control over the chaos and create a more calm and contented home for you and your loved one. 
Soon you will be proud of the way you are coping and will be enjoying a better quality of life.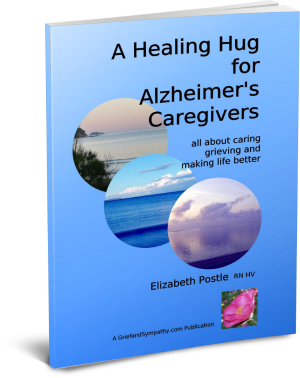 Order Here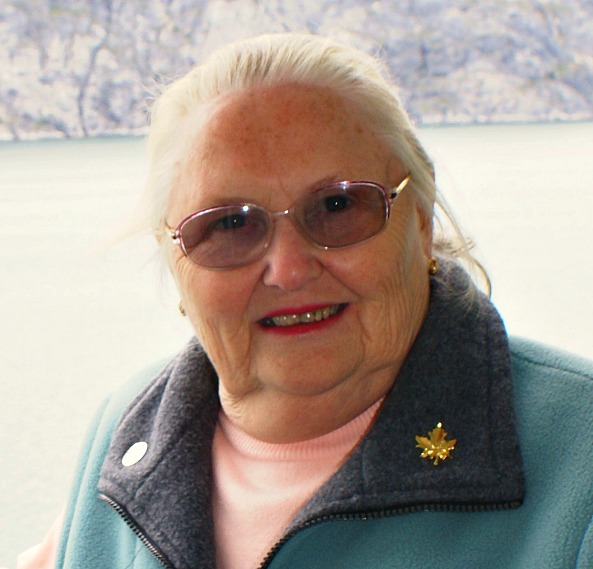 Most carers don't look after themselves.  Is that you?  Then let me encourage you and guide you with emotional and practical support. You are doing a wonderful job and you deserve a medal!
My book aims to nurture you and help you by demonstrating the best practical coping techniques so that you can have quality time with your loved one instead of just the inevitable stress.   I have covered all the essential day to day problems, as well as tackling the topics of grief and how to look after yourself too. 
It is also a perfect resource for Alzheimer's Caregiver's training.  
What people are saying about the book: 

"A warm, helpful, lovely book. Thank you Elizabeth."
"Thank you Elizabeth for your positive, hopeful energy. It reaches through the pages and across the continents."
"Elizabeth has written this easy to read book from her heart with love for every person suffering any form of dementia."
"One of the best Alzheimer books I've read!"
"Highly recommended".  


A Healing Hug for Alzheimer's Caregivers:
all about caring, grieving and making life better


The author, Elizabeth Postle, RN, HV, FWT, (writer of this website) left home at 16 to become a nurse and ended her 45 year career running her own nursing home.  She nursed many dementia patients and helped many families during her long career.  Read more about the author here. 

Watch this talk by Elizabeth Postle about her life as a nurse, and her experiences with Alzheimer's

Some of the questions you may have:

How do I cope with problems like wandering or aggression?
What activities are best for for my loved one? 
Is this grief I'm feeling for my loved one? 
Where can I find help?
How do I find respite care?
How can I bear to put my relative into a nursing home?
These questions and many more are answered in "A Healing Hug for Alzheimer's Caregivers". The book is a practical guide for caregivers, covering many of the daily problems encountered. It also helps with the grief and stress which is inevitable for anyone with a family member suffering from Alzheimer's disease. An interview with a caregiver gives some useful insights into some of the main challenges of caring for a sufferer at home.  


Some of the contents include:

Alzheimer's Symptoms
Getting a Diagnosis
Alzheimer's Stage by Stage
Grieving for a Relative with Alzheimer's or Dementia
Understanding Alzheimer's Behaviour Patterns
Communication
Support for People With Alzheimer's Living Alone
Alzheimer's Home Care
Activities for People with Alzheimer's
How to Find Respite Care
The Major Challenges
When It's Time to Find a Care Home
Interview with an Alzheimer's Caregiver
---
Order "A Healing Hug for Alzheimer's Caregivers" by Elizabeth Postle
You can also order from most bookshops, online book retailers or order at your local library. 
RElated Pages: 
Understanding Alzheimer's Behaviours
What to do about Sundown Syndrome
7 Warning Signs You Have Alzheimer Spouse Grief
Grief and Sympathy Home
>
Alzheimer Spouse Grief
> Alzheimer's Caregivers Book
---
Join us on Facebook for articles, support, discussion and more.  Click 'Like' below.

---
Sign up for our newsletter and receive:

"The 10 Most Important Things You Can Do
To Survive Your Grief And Get On With Life"
Our free downloadable and printable document "The 10 Most Important Things You Can Do To Survive Your Grief And Get On With Life" will help you to be positive day to day.  
The 10 points are laid out like a poem on two pretty pages which you can pin on your fridge door to help you every day! 
All you have to do to receive this free document is fill in your email address below. 
You will also receive our newsletter which we send out from time to time with our newest comforting and helpful information.   You can unsubscribe any time you like, and don't worry, your email address is totally safe with us. 
---