Grieving multiple losses – how do we cope?

Grieving multiple losses is far more common than we might imagine and can lead to grief overload. How many times do we say that troubles all come together?
Elizabeth Postle looks into the ways we might end up with an overload of grief and then suggests ways of coping.  
Multiple grief comes in many different forms.
All these create feelings of grief, and combinations of any of them can be very stressful and put much pressure on people and their families.
Even a happy occasion such as a wedding can become a source of stress in combination with any of these difficult life events.  Read more about the different types of grief here.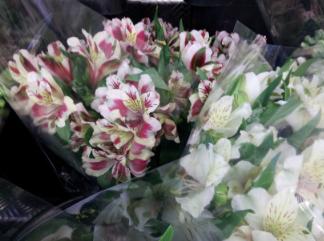 A Wedding and a Funeral
My father died suddenly two weeks before my nephews wedding. We had the funeral, and then had to dismantle his home quickly as it was rented.

We attended the wedding, where everyone tried to put on a cheerful face.

All this trauma happened several hundred miles distance from my own home whilst also caring for our two children. I had lost my father and my family home and then on top of that had to move house to another county, all within weeks.
Multiple Losses due to Separation
So many couples separate and often one partner loses not only their wife or husband, but the home, the children, the dog, plus the lifestyle they enjoyed. Many of their partners friends and extended families are lost too as it is often difficult to keep in touch with in laws and shared friends. 

There is shock, anger, loneliness, pain and a sense of worthlessness. A loss of confidence often accompanies anxiety, as they wonder how to cope with the future alone. 

Add to this, the death of a family member during this already very stressful episode and the stress levels become extreme.  It is a difficult time when lots of support is needed.
Loss of Multiple Family Members within a Short Period. 

Sadly this is all too common.  The stress of losing a husband or wife can often kill someone whose health is not good either.

My cousin lost his father after many years of chronic Illness.  His mother had been the full time caregiver and she was only in her middle years. Sadly within weeks she had died too as she had undiagnosed cancer. She had been too busy caring for her husband to check out her own symptoms. My cousin was an only child and had been looking forward to spending more time with her.
Within weeks he had lost both parents and his old family home which had to be sold.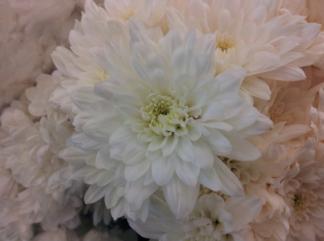 Loss of Entire Family in One Accident
We have all heard of families being lost from car accidents.  Only this week there was a story of a child who walked out of a plane crash having lost all her close family. We wonder how she will ever get over this horrific trauma.
But we human beings are incredibly resilient.  I believe that much of our recovery depends on our own decisions to try and find meaning and to make the most of every minute of this precious life that we have on earth.  

Can You Die from a Broken Heart?

A friend lost her mother recently, who had suffered from dementia.  Within two weeks of the funeral her father died suddenly. When elderly couples lose a lifelong partner the shock can cause complications and sometimes a heart attack.   

Only today I read an article which said:  "But can you really die from a "broken heart?" Researchers say yes. Losing a significant person in your life raises your risk of having a heart attack the next day by 21 times, and in the following week by six times".
It shows that it is really important for caregivers and partners of those with chronic disease to look after themselves as well and get regular check-ups.  My book on Alzheimer's Caregivers emphasizes this all the way through. 
How do any of us ever cope with grieving multiple losses?

The slings and arrows of life's misfortunes hit some families very badly. The shock and numbness helps in the beginning. Then organising all the day to day details gets us through some of the difficult times.

Multiple loss can shake anyone's confidence, to the point where they feel they cannot go on.  But they will, sometimes with help from counsellors, friends, family and their own willpower to overcome the trauma.
The one certainty is that when you have lost your loved ones you have no choice but to cope as best as you can for the children or family who are left, and for your own sake too.  Everyone will be grieving, that is the fact that we have to accept. We owe it to ourselves to get on with our lives.
Do it for your loved ones who have died, live life to the full for them, would they like you to spend the rest of your life being miserable?
No one is ever expected to forget a loved one, just learn to cope with another day without them.
Some people put all their energy into working long hours. Others give more time to their hobbies - golf or fishing for example.
It is important to find an activity which helps to reduce your stress levels.  Yoga, or sewing, painting or walking, whatever gives you pleasure.  None of us can grieve 24 hours a day. We have pages here on how to relax, and some ideas for activities. 
There is no doubt that life will never be the same again. But we will learn to live with the new reality, and gradually find some small pleasures again. 
I will share again this image I made a while ago because it sums up how we can progress and find the magic in life again.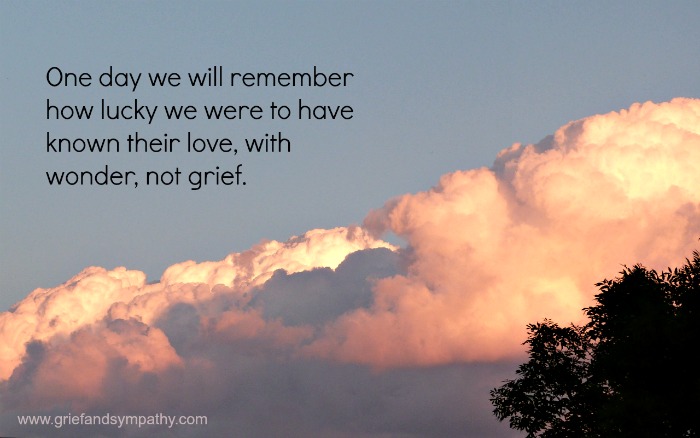 Get Some Support When Grieving Multiple Losses

When we grieve we are never alone - so many of us suffer loss each day.  Find others in the same boat in an online forum or local grief support group and share with others.
People can be so supportive, often just reading how they coped and survived is a comfort. No, it isn't easy, some days are better than others, but we can enjoy life again given time.

Our site has many positive pages to help during the difficult days and many guest writers have shared their experiences and coping mechanisms. We have had a lot of positive feedback and hope the site will be a support for you too.
Finally, don't be afraid to consult a counsellor if you are not coping.  We have recommended an excellent online grief counselling service below.  
---
Where to get help: 
---
Have You Considered One-on-One Online Grief Counseling? 
Get Expert and Effective Help in the Comfort of Your Own Home

The following information about online counseling is sponsored by 'Betterhelp' but all the opinions are our own. To be upfront, we do receive a commission when you sign up with 'Betterhelp', but we have total faith in their expertise and would never recommend something we didn't completely approve.  
Do you feel alone and sad with no support and no idea how to move forward?  It can be tough when you are stuck in grief to find the motivation to get the most out of your precious life. 
Online counseling can help by giving you that support so you don't feel so alone. You can have someone to talk to anytime you like, a kind and understanding person who will help you to find meaning in life again, to treasure the memories of your loved one without being overwhelmed and to enjoy your activities, family and friends again.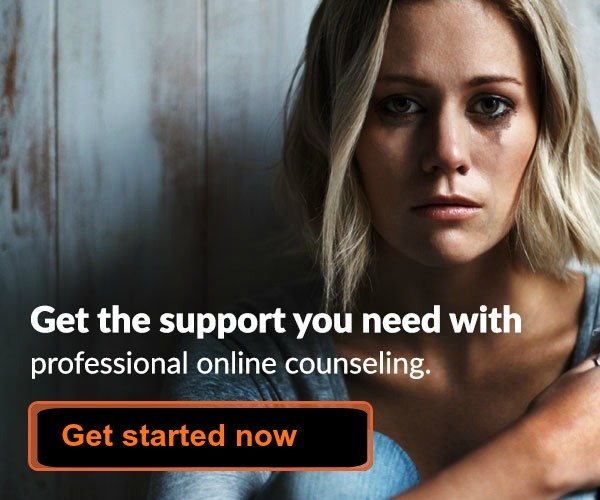 Click here to receive 20% off your first month. Exclusive to GriefandSympathy readers.
---
Sales from our pages result in a small commission to us which helps us to continue our work supporting the grieving.  

Help Other Men with their Grief in this Brief Survey

Grief and Growth Survey for Men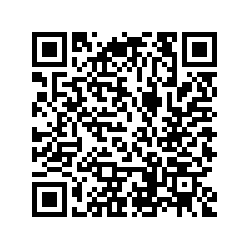 This survey by Stuart, a Master's student at Viterbo University, is focused on the relationship between resilience and grief among men who have lost a loved one within the last 30 years, are at least 18 years old, and use he/him/his pronouns.
---
Hypnosis for Grief - 10 Ways It Can Help You
Try a gentle hypnotherapy track to relax the mind. Learn how self-hypnosis can help you cope with grief at any time of the day or night.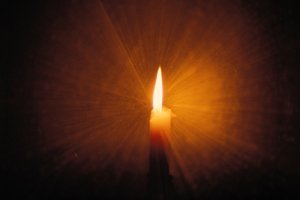 ---
Related Pages: 
---
For Remembrance: 
Sales from our pages result in a small commission to us which helps us to continue our work supporting the grieving.  
---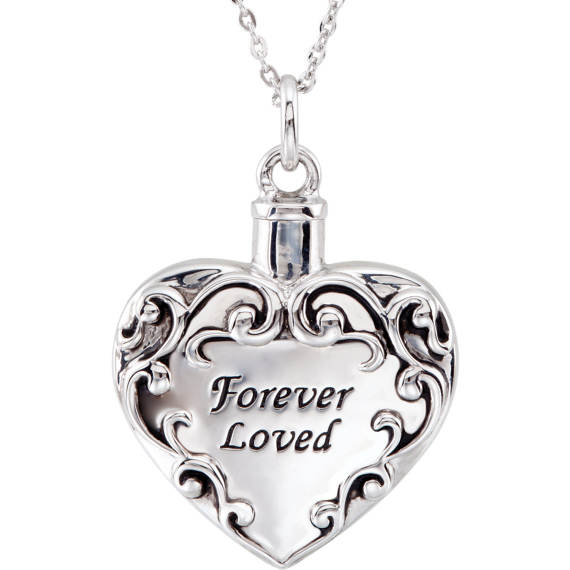 Memorial Jewelry to Honour a Loved One

Check out our lovely range of memorial jewelry for any lost loved one.  Pendants, necklaces, rings or bracelets, we have them all in all kinds of styles.  Choose for yourself or buy as a sympathy gift. 

---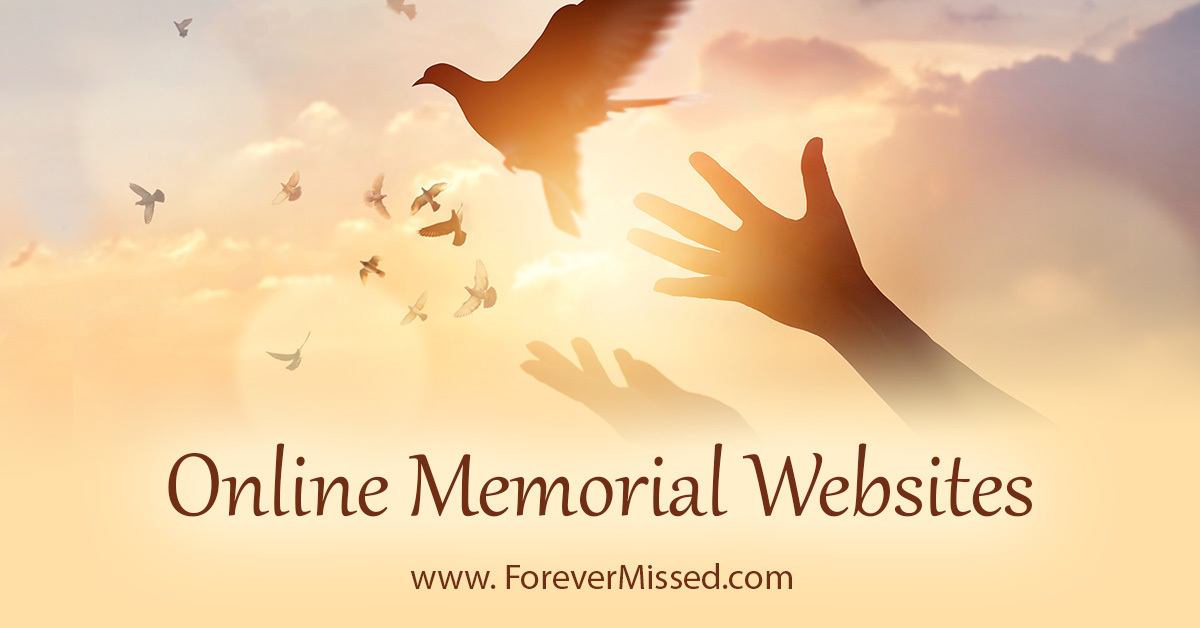 Create an Online Memorial Website
Honour your loved one with their own memorial website.  Share photos, videos, memories and more with your family and friends in a permanent online website.  Free for basic plan with no ads. 
---
Keep in touch with us: 
---
Sign up for our newsletter and receive:

"The 10 Most Important Things You Can Do
To Survive Your Grief And Get On With Life"
Our free downloadable and printable document "The 10 Most Important Things You Can Do To Survive Your Grief And Get On With Life" will help you to be positive day to day.  
The 10 points are laid out like a poem on two pretty pages which you can pin on your fridge door to help you every day! 
All you have to do to receive this free document is fill in your email address below. 
You will also receive our newsletter which we send out from time to time with our newest comforting and helpful information.   You can unsubscribe any time you like, and don't worry, your email address is totally safe with us. 
NEW BONUS - Also receive a copy of our short eBook - '99 Ways to Spot a Great Grief Counselor'.  Available for instant download as soon as you sign up. Never waste money on poor counseling again! 
---
Join us on Facebook for articles, support, discussion and more.  Click 'Like' below.

---