Coping with Miscarriage and the Fear of Getting Pregnant Again 
Coping with miscarriage and the fear of getting pregnant after miscarriage are all forms of grief. You might not get as much sympathy as someone who has carried a baby to term, but that doesn't make your grief any less valid. Grief surrounding miscarriage is not always recognised by others, but it can be as painful and difficult as any other type of grief.  
It is the loss of the hope and dreams for a future family life. 
Thoughts that go through the mind are: 
will it happen again? 
was it a boy or a girl? 
what would their future have been? 
Sometimes, these thoughts can arise many years after the miscarriage has happened.  
For many women, the dream of having a family is a huge part of their life plan, and a part of their identity, so the loss of a child can create a big void in their lives and they wonder whether a family will ever be possible.  
The emotions of grief are similar to any loss in our lives.  There is no competition to say whose grief is greater.  The reality is, that even if you lose a child you have never met, that loss can cause a great emotional upheaval and still cause sadness many years later, even after having subsequent children.  
Miscarriage is More Common than You Think 
Miscarriage is very common. Many women who have irregular menstruation may not even be aware it has happened. Other women are relieved if the pregnancy was not planned or they are worried about coping with other children and a new baby. Many consider it nature's way of coping with an embryo which was just not viable. Spontaneous miscarriage is defined as the loss of a foetus before 14 weeks gestation. (See also our page on stillbirth)

Mother nature has put a high standard on viable embryos and many are flushed away each month with the menstrual cycle. However, some miscarriages cause as much shock, pain and grief to the mother and her partner as a stillbirth at term.
Couples today establish careers, prepare a home, then plan to start families later in life. Becoming pregnant in your late thirties or early forties can take longer than expected and couples are thrilled and delighted when pregnancy occurs. So when a miscarriage happens it is a major lifetime crisis, as they were desperate to start a family. It can be a terrible loss and often it is a couple's first experience of grief and the first time carefully made plans are disrupted. After planning their careers and creating their lifestyles it can be difficult to come to terms with the inability to control Mother Nature.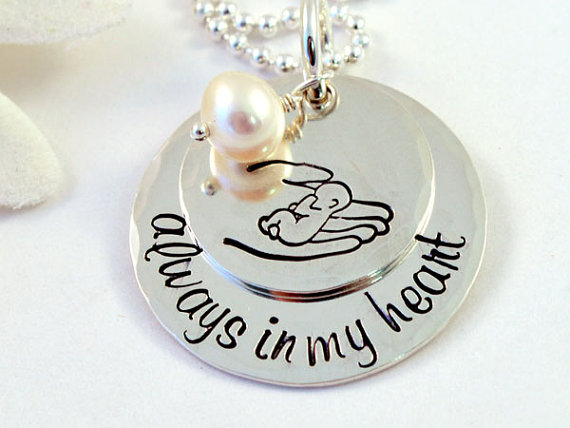 Click Here for Beautiful Miscarriage Jewelry to Honour Your Baby
Many women suffer miscarriage during their childbearing years. It may take months to conceive again and then there is the often unnecessary worry that a miscarriage may happen again, especially as the maternal clock is ticking. It's a good idea to see a doctor and have a check up, but it doesn't necessarily mean that it will happen again.
Remember it is very common and if the doctor has reassured you that all is normal then there is no reason to worry unduly. Although it's a major anxiety, next time the beautiful baby and family you want could well be the outcome.
Try to remember the joy of discovering you were pregnant and how you felt when you saw the scan, and try again. 
Coping with Miscarriage
People may not realise just how much grief and pain you are feeling, so discuss the loss with friends and family. They won't know unless you tell them. It was your baby and you have every right to grieve. Friends and family may not realise this and coping with miscarriage alone is very hard.   
You might like a keepsake to remember your lost baby by. Many people nowadays find wearing a piece of miscarriage jewelry helps. This might be a little medallion or ribbon, a heart or a forget-me-not, just as a reminder.
You might be anxious and confused. You are desperate to have the longed for baby, but at the same time scared to go through the experience again.
You might be reluctant to have sex with your partner, and perhaps problems with your relationship might result. So talk to your partner about your fears and grief, and if necessary talk to your doctor about your anxieties. Be aware that men and women may grieve differently. Men have a tendency not to show their feelings, but it doesn't mean they are not grieving. Talk to your partner. Share the grief together. Don't just assume that your partner feels nothing if they are not talking about it. Go to the doctors' together, and even get counselling together if you feel that it is needed.
Read this mother's story about Miscarriage Grief and having a baby after miscarriage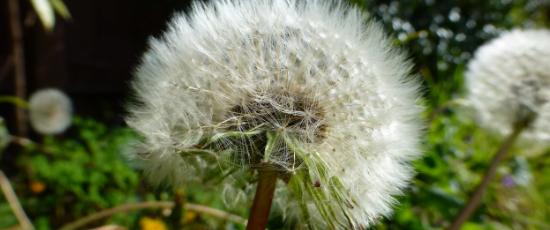 Hoping to Get Pregnant after Miscarriage?
Try to relax, keep fit and eat well. Stop smoking and drinking if you are trying to become pregnant. That applies to the father as well! 
Being a parent is a full time, seven days a week job. Enjoy the freedom of being a couple while you can. Take a holiday, start a hobby and be positive about your life. 
When you feel confident and the time is right try again. Just because you have experienced a miscarriage does not mean it will happen again. Remember, it is very common and if the doctor has reassured you that all is normal, then there is no reason to worry unduly. If you are depressed and finding it difficult to shake off the emotional pain of your miscarriage, do seek medical help. You may even find a local support group or grief counselor. Ask at your local medical practice for information.
Read this mother's story of how counseling and yoga helped her to cope with her miscarriage grief. 
Coping with Miscarriage and the Grief of Unsuccessful IVF
After many medical tests, many couples have to start the much anticipated family with the help of IVF. Fortunately today the procedure and success rate are much improved, but it can still take many attempts before a pregnancy takes.
When the efforts are not a success the grief can be overwhelming. The couple have lost their dream of a future family. Friends and family may not realise just how sad you can feel.
Talk it through, tell them how you both feel and support each other. You will need time to come to terms with the fact. You still have each other and your shared love and can still have a happy life together. Your partner, family and friends are the treasures in your life. Take each day as a blessing and another pregnancy may not be far away.  
---
---
Where to get help: 
---
Have You Considered One-on-One Online Grief Counseling? 
Get Expert and Effective Help in the Comfort of Your Own Home

The following information about online counseling is sponsored by 'Betterhelp' but all the opinions are our own. To be upfront, we do receive a commission when you sign up with 'Betterhelp', but we have total faith in their expertise and would never recommend something we didn't completely approve.  
Do you feel alone and sad with no support and no idea how to move forward?  It can be tough when you are stuck in grief to find the motivation to get the most out of your precious life. 
Online counseling can help by giving you that support so you don't feel so alone. You can have someone to talk to anytime you like, a kind and understanding person who will help you to find meaning in life again, to treasure the memories of your loved one without being overwhelmed and to enjoy your activities, family and friends again.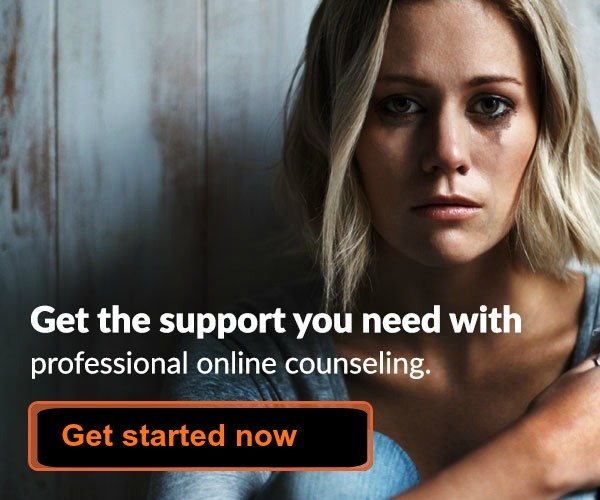 Click here to receive 20% off your first month. Exclusive to GriefandSympathy readers.
---
Sales from our pages result in a small commission to us which helps us to continue our work supporting the grieving.  

Help Other Men with their Grief in this Brief Survey

Grief and Growth Survey for Men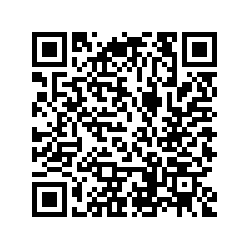 This survey by Stuart, a Master's student at Viterbo University, is focused on the relationship between resilience and grief among men who have lost a loved one within the last 30 years, are at least 18 years old, and use he/him/his pronouns.
---
Hypnosis for Grief - 10 Ways It Can Help You
Try a gentle hypnotherapy track to relax the mind. Learn how self-hypnosis can help you cope with grief at any time of the day or night.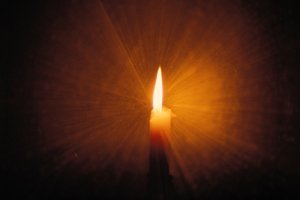 ---
Related Pages: 
A Mother's Story of Miscarriage
Miscarriage and the Healing Power of Yoga
Books on Coping with Miscarriage
---
For Remembrance: 
Sales from our pages result in a small commission to us which helps us to continue our work supporting the grieving.  
---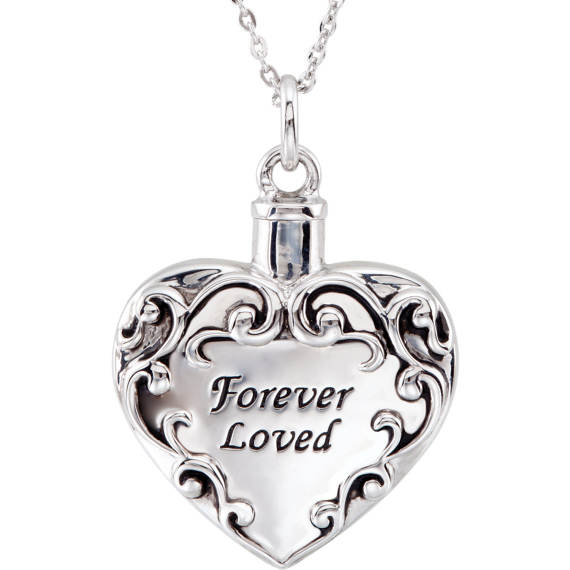 Memorial Jewelry to Honour a Loved One

Check out our lovely range of memorial jewelry for any lost loved one.  Pendants, necklaces, rings or bracelets, we have them all in all kinds of styles.  Choose for yourself or buy as a sympathy gift. 

---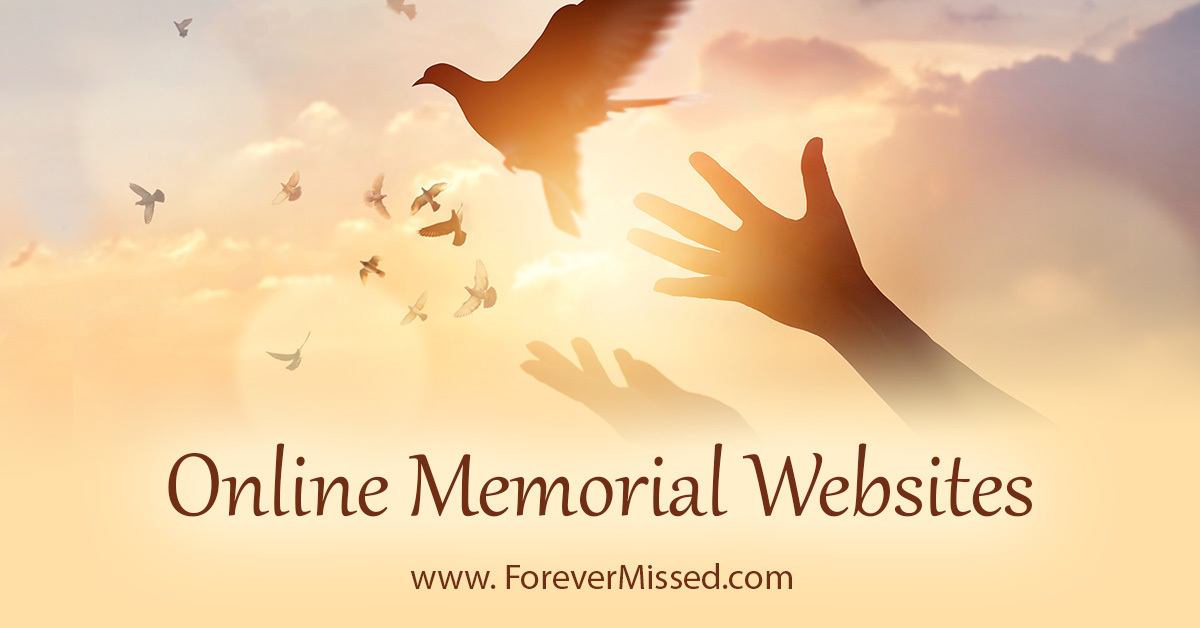 Create an Online Memorial Website
Honour your loved one with their own memorial website.  Share photos, videos, memories and more with your family and friends in a permanent online website.  Free for basic plan with no ads. 
---
Keep in touch with us: 
---
Sign up for our newsletter and receive:

"The 10 Most Important Things You Can Do
To Survive Your Grief And Get On With Life"
Our free downloadable and printable document "The 10 Most Important Things You Can Do To Survive Your Grief And Get On With Life" will help you to be positive day to day.  
The 10 points are laid out like a poem on two pretty pages which you can pin on your fridge door to help you every day! 
All you have to do to receive this free document is fill in your email address below. 
You will also receive our newsletter which we send out from time to time with our newest comforting and helpful information.   You can unsubscribe any time you like, and don't worry, your email address is totally safe with us. 
NEW BONUS - Also receive a copy of our short eBook - '99 Ways to Spot a Great Grief Counselor'.  Available for instant download as soon as you sign up. Never waste money on poor counseling again! 
---
Join us on Facebook for articles, support, discussion and more.  Click 'Like' below.

---