Coping with Chronic Illness - a Story of Life with MS
Our great friend Sarah was recently diagnosed with Primary Progressive Multiple Sclerosis. She has kindly shared her story and her experiences in coping with chronic illness and life with MS in the hope that it will help others going through similar experiences. We'd like to thank Sarah for her frankness and honesty and for her wonderful positive outlook which we are sure will be an inspiration to others. 

Coping with Chronic Illness by Sarah

It has been suggested that people who are diagnosed with a long term illness may go through the stages of grief that are commonly quoted in connection with the death of a loved one.

For some people the diagnosis of a long term illness will be a relief. You may have had weeks, months or even years of symptoms that now slot into place. It's good to know why things have been happening; an understanding can bring with it a sense of calm. On the other hand it can also bring a sense of panic and raise a myriad of questions.

Others may have a very quick diagnosis, and although it can be good to know what you are dealing with it does not give time to come to terms with what may be wrong.

It really doesn't matter how or when you found out about your chronic illness, there will be many emotions that you may experience.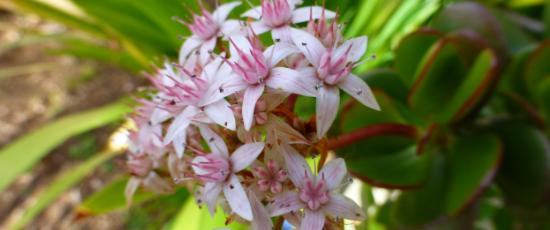 Emotions are Similar to Those of Grief

Emotions arise such as denial – not necessarily about the actual diagnosis but not wanting to find out any more about the condition, anger – why me and why now?, sadness or disappointment– grieving for the loss of the old "you" along with worries about the path your life will now take.
It is perfectly normal and understandable to have these feelings. It is important to realise that the diagnosis of a long term illness is not the end and eventually you will come to terms with it, you'll start piecing your life back together again and move on.
Read more about the emotions of grief.

Someone said to me:

"Everything's going to be OK but only when your definition of OK has been redefined"

Here, I will tell my story and how I dealt with my diagnosis of Primary Progressive Multiple Sclerosis.
I was never the most athletic of children; I hated P.E. and found any way I could to avoid taking part. I suppose I always thought of myself as clumsy and not very good at the usual childhood skipping and ball games. As I grew up it became easier to avoid situations where the clumsiness would be highlighted.

However, in 1997 at the age of 31 I began a four year course to train as a Primary Teacher. We had to cover all areas of the curriculum and this time I couldn't make excuses to avoid P.E! All the old fears came back, I felt awkward and incapable. I remember in one practical lesson we had to walk along the narrow upturned edge of four benches placed in a square. Most of my peers could get right round; but not me! This is my first memory of my balance not being the same as other people.

I qualified in the summer of 2001 and got a job to start in the September. I was asked to do some supply work before the children broke up for the summer holidays. This seemed like a good way to become familiar with the school; unfortunately it wasn't! I fell at the school and broke both my legs and didn't return to the school until January 2002. I still don't know whether others in the same situation would have fallen too or if it was because of my poor balance.

Symptoms of MS
The next ten years passed without any serious medical concerns. I was diagnosed with irritable bowel syndrome and also had bladder problems but nothing that couldn't be handled. I now know that these were symptoms of MS.

Any difficulties I had with my legs I blamed on weaknesses due to my fall. I couldn't walk in a straight line but this somehow didn't seem important. Thinking back I can recall many times that I wobbled from one side of the school corridor to the other and the same used to happen at home. I used to trip over invisible objects but just assumed this was my usual clumsiness. I couldn't stand still with my eyes closed. I also remember feeling exhausted after going up several flights of stairs, my legs felt unbelievably wobbly but I just put this down to being unfit.
In April 2011 I began to have walking problems; I couldn't go as far as I normally did, my leg was like concrete and I felt as if I was dragging it around. During a routine appointment with my GP I mentioned my walking, he didn't think it was particularly significant until I also told him I couldn't walk in a straight line. He decided that I should have an MRI of my head to be on the safe side.

Over the next week or so my walking deteriorated further and my problems became visible to others. I suppose this was the time I became frightened about what was wrong with me. The internet is a wonderful source of information but it can cause nightmares too. I was warned by many people not to do much searching of symptoms on the internet but it is very tempting when you're concerned about your health. It was by doing this that I came across the MS Society website and I became convinced this was what was wrong with me as I had about 80% of the symptoms.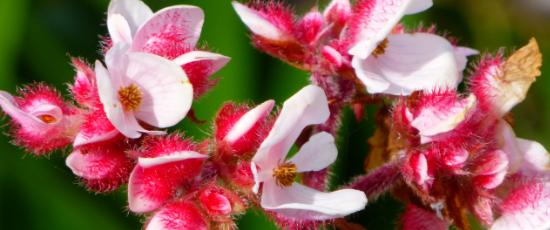 Chronic Illness and Fear of the Unknown
I remember a mixture of emotions: fear, impatience and a naïve determination that the sooner I found out what was wrong with me the sooner it could be put right. This manifested itself through tears, arguments and stubbornness. I had my share of what we called my "it's not fair days" where I spent many an hour crying, questioning and worrying about the future.

I had an emergency appointment with a neurologist who asked many questions and conducted a wide variety of tests. I remember looking round the waiting room and seeing people of varying disability and wondering if it was an insight into my future.
The Diagnosis of Primary Progressive Multiple Sclerosis
Over the next 3 months I had many blood tests, an MRI of brain and spine and also a lumbar puncture in order to help with the diagnosis. When I had the first MRI scan and had been slid into the machine the seriousness of the situation swept over me and a single tear was shed in the privacy of the contraption.

At the end of September 2011, five months after the symptoms had become obvious I received the diagnosis of Primary Progressive Multiple Sclerosis. It was what I expected but that doesn't mean it's any easier to accept. Currently there is no cure and for this particular variant of multiple sclerosis and there is no treatment which may slow the progression of the disease. I take medication to relieve some of the symptoms but this is not always successful.

Coping with Chronic Illness after the Diagnosis
Shortly after diagnosis I attempted to go back to work. My own GP and work's Occupational Health doctor were surprised that I wanted to try but I felt I had to do just that. If I hadn't tried I would never have known, I would have always wondered if it was possible. It was a job I loved but I needed to try to return in order to accept that I could no longer fulfill the role. It was a difficult process but I feel it was essential for me. (Check out this page about coping with the grief of job loss due to disability).

Coming to Terms with Your New Life with Chronic Illness
What now? We have got used to taking life at a slower pace; we haven't had a choice. We have accepted that I will never be better than I am today and there is no way of telling how quick or severe the progression will be. We know that it is possible that I will be a full time wheelchair user at some point; however long or short that may be. There is no certainty of this but I find it easier to assume that I will, rather than denying that it will happen. We're determined to make memories and "seize the day". I urge you all to do the same as you honestly don't know what's round the corner.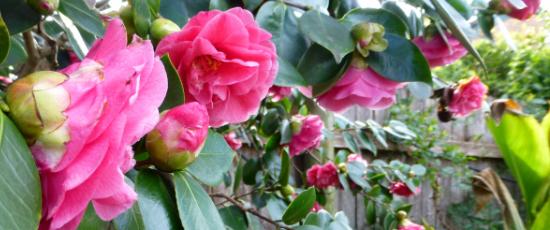 MS is often described as a MonSter and yes, it is a harsh and merciless disease that can rob you of your privacy and dignity but I don't intend to be a sufferer. Various people have said how brave and upbeat I'm being but believe me that's not every day! Just because I sound good doesn't mean I feel good. What do you gain from being sad? Sometimes I have to make myself be happy. It doesn't mean I'm not in pain or extremely tired. It doesn't mean I am getting better or any of those things. It is exhausting and I am doing my best to cope with this. I will live my life to the best of my ability. But it is a new life, an unknown and uncertain life, one I am still adjusting to. It is not the life I had planned!

I can be stubborn at times and can find it difficult to ask for help. I am getting a bit better and I'm learning to see aids and adaptations as enablers rather than seeing them as a spotlight on my disability. For instance, I've purchased a mobility scooter which gives me some independence in the local neighbourhood. I've named it Speedy! The dog is learning to walk alongside it, although she's puffed out by the time we get home! I also use a wheelchair for shopping trips or days out. Initially I wasn't happy about this but then I realised I would enjoy the experience more if I did use my chair.

Friends and family are of course of great importance and I don't think I would be so positive if I didn't have their tremendous support. One of my friends reminded me of a quote from Mother Teresa who said we're not given anything we can't handle – that's something I remind myself of each day. Friends from work have kept regular contact by texts, emails, phone calls, visits, meals out and delivery of home-made goodies! In a situation like mine you certainly find who your true friends are!

I have found it important to find out everything I can about the disease, it helps me understand what is happening to me. I have found the internet extremely useful although I don't believe everything I read. Online support in the guise of forums can be invaluable as you can pose questions anonymously to people who are in the same situation as yourself and may have years more experience of what you are currently struggling with. It is vital to remember however that the advice given from forums should not replace the medical advice that you are personally given.

Activities, Exercise and Socialising Help to Cope with Chronic Illness
One problem I had was finding activities to fill the days which had been full of work. Most of my friends worked so I have had to find a new social circle. This, I found quite daunting as I'm a quiet person.
Local Support Groups are important although it may take time to find the best one suited to you. I tried three different groups before I found one that I was comfortable with.
You may find it difficult to find the right sort of exercise class. I go to my local sports centre for a session which is run by an instructor who is supervised by physiotherapists from the hospital. This means the exercises are tailored to the individual. I enjoy my weekly class for the social side as well as for the exercise. It is so important to keep as fit as you can in order that your body responds well to treatments and your condition.
Coping with Chronic Illness Doesn't Change who You Are:
I don't believe that everything you attend should relate to your long term illness; it's good to have contact with others too. After all, you are still exactly the same person you were before being diagnosed.

A virtual "friend" recently posted this about coping with chronic illness on the forum that I visit most regularly:
"Life starts to take shape again, you get your bearings again, the fears for the future don't dominate in the same way, the here-and-now starts to reassert itself (in a good way), it becomes easier to enjoy the good things wholeheartedly again, those blessed moments of happiness and ordinariness stop being so few and far between. Life goes on. It might look a bit different, and that takes some adjusting to, but a person can make a good life for herself with MS (or any other long term chronic illness), and the people she loves can too. Just hang on in there."
Recommended Reading: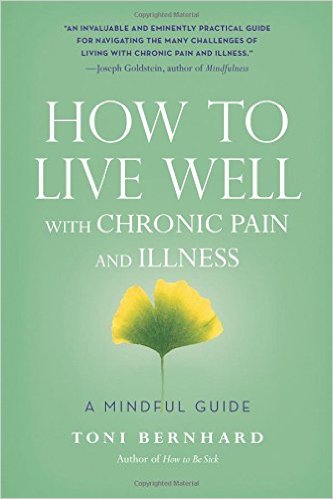 Click to Read a Sample and Order
Related Pages: 
Coping with Job Loss due to Disability 
The Grief of Having a Disabled Child
Coping With Chronic Illness
---
Where to get help: 
---
Have You Considered One-on-One Online Grief Counseling? 
Get Expert and Effective Help in the Comfort of Your Own Home

The following information about online counseling is sponsored by 'Betterhelp' but all the opinions are our own. To be upfront, we do receive a commission when you sign up with 'Betterhelp', but we have total faith in their expertise and would never recommend something we didn't completely approve.  
Do you feel alone and sad with no support and no idea how to move forward?  It can be tough when you are stuck in grief to find the motivation to get the most out of your precious life. 
Online counseling can help by giving you that support so you don't feel so alone. You can have someone to talk to anytime you like, a kind and understanding person who will help you to find meaning in life again, to treasure the memories of your loved one without being overwhelmed and to enjoy your activities, family and friends again.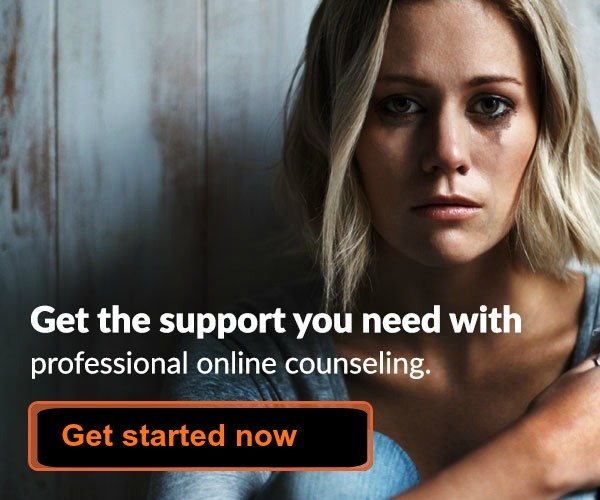 Click here to receive 20% off your first month. Exclusive to GriefandSympathy readers.
---
Sales from our pages result in a small commission to us which helps us to continue our work supporting the grieving.  

Help Other Men with their Grief in this Brief Survey

Grief and Growth Survey for Men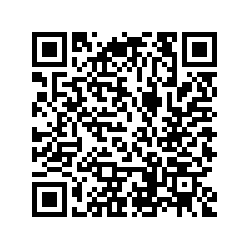 This survey by Stuart, a Master's student at Viterbo University, is focused on the relationship between resilience and grief among men who have lost a loved one within the last 30 years, are at least 18 years old, and use he/him/his pronouns.
---
Hypnosis for Grief - 10 Ways It Can Help You
Try a gentle hypnotherapy track to relax the mind. Learn how self-hypnosis can help you cope with grief at any time of the day or night.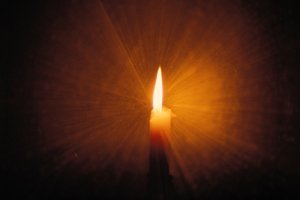 ---
---
Keep in touch with us: 
---
Sign up for our newsletter and receive:

"The 10 Most Important Things You Can Do
To Survive Your Grief And Get On With Life"
Our free downloadable and printable document "The 10 Most Important Things You Can Do To Survive Your Grief And Get On With Life" will help you to be positive day to day.  
The 10 points are laid out like a poem on two pretty pages which you can pin on your fridge door to help you every day! 
All you have to do to receive this free document is fill in your email address below. 
You will also receive our newsletter which we send out from time to time with our newest comforting and helpful information.   You can unsubscribe any time you like, and don't worry, your email address is totally safe with us. 
NEW BONUS - Also receive a copy of our short eBook - '99 Ways to Spot a Great Grief Counselor'.  Available for instant download as soon as you sign up. Never waste money on poor counseling again! 
---
Join us on Facebook for articles, support, discussion and more.  Click 'Like' below.

---