How to Find Grief Support 
Grief Support Groups, Counselor or Friend?

If you are having trouble coping with grief and loss, you may need some extra support. The best advice is to find someone with understanding and empathy to confide in and talk to. Someone who can really help you.
It might be a friend, neighbour, family member, doctor, minister or grief counselor. You might not need professional grief counseling if you are lucky enough to have a sympathetic friend or family member.
Click here to find out whether you need bereavement counseling. 
Be Careful of Spending Too Much Time on Grief Forums.
There are many forums for the bereaved these days, including specialised ones for different types of loss. These can be very useful, but again be careful. Don't spend hours and hours reading other people's tragedies. It can be too draining and depressing for you. Take comfort that you are not alone in your grief and then move on.
Grief Counseling and Grief Therapy
Most hospitals, medical centres, doctors or funeral directors will be able to put you in touch with a local grief counseling program. Or check your local directory or the Internet.
There are also excellent online grief counseling services now, which are convenient and totally confidential.  We recommend BetterHelp.com for their expert guidance.  
Don't be distressed if it doesn't help at first. You might not have found the right person for you. Don't be afraid to move on and find someone else if you are not feeling better after a few sessions.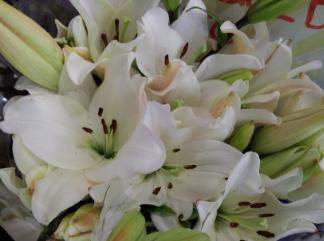 Grief Support Groups - Pros and Cons
Sometimes group sessions are helpful. But do move on if you don't find them helpful. Some are excellent, others may not be for you. Group dynamics matter. Some work and some don't.

Listening to other very sad people, can be confronting, and difficult. Even counselors have to debrief sometimes as they take on board so much tragedy. When you are fragile it can be even harder.
There is also a danger in attending these groups that it can turn into a competition over who is suffering the most. "At least you didn't have to watch her suffer",    "At least you got to say goodbye".
Although it can be good to feel you are not alone, be careful with these groups. If you feel that it is making it worse and you are taking on too much of other people's grief, then move on. Find a cheerful strong friend to talk to, and who can do more pleasurable activities with you. Read more about whether online grief support groups work here. 
The following online grief support groups are some of the best we have found because they are led by a professional, so you are less likely to fall into the pitfalls we mentioned above.  At present only available for USA time zones. 
---
Other Recommended Grief Support Groups: 
Internet support groups for grief and loss:
Australia: Griefline
Australian Centre for Grief and Bereavement
Grief Support Groups - Face to Face 

The Hospice Foundation of America has a useful list of face to face support groups:
http://www.hospicefoundation.org/supportgroup
United Kingdom: 

Cruse Bereavement Care Support Groups
Australia: 

Listings of grief support groups and resources
---
Where to get help: 
---
Have You Considered One-on-One Online Grief Counseling? 
Get Expert and Effective Help in the Comfort of Your Own Home

The following information about online counseling is sponsored by 'Betterhelp' but all the opinions are our own. To be upfront, we do receive a commission when you sign up with 'Betterhelp', but we have total faith in their expertise and would never recommend something we didn't completely approve.  
Do you feel alone and sad with no support and no idea how to move forward?  It can be tough when you are stuck in grief to find the motivation to get the most out of your precious life. 
Online counseling can help by giving you that support so you don't feel so alone. You can have someone to talk to anytime you like, a kind and understanding person who will help you to find meaning in life again, to treasure the memories of your loved one without being overwhelmed and to enjoy your activities, family and friends again.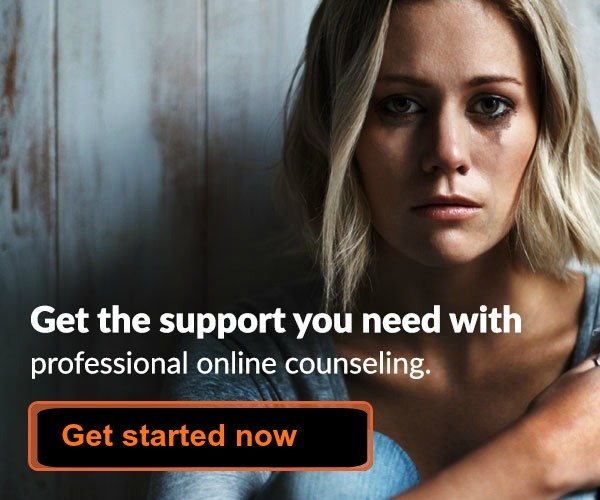 Click here to receive 20% off your first month. Exclusive to GriefandSympathy readers.
---
Sales from our pages result in a small commission to us which helps us to continue our work supporting the grieving.  

---
Hypnosis for Grief - 10 Ways It Can Help You
Try a gentle hypnotherapy track to relax the mind. Learn how self-hypnosis can help you cope with grief at any time of the day or night.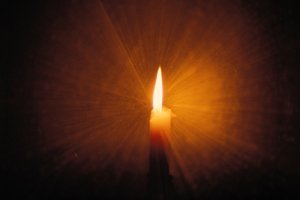 ---
Related Pages on this Site: 
Do I Need Bereavement Counseling? 
99 Ways to Spot a Great Grief Counselor
How to Find Grief Support
---
For USA Residents: 
Please help our colleagues at Memorial Sloan Kettering Cancer Center, St. Jude Children's Research Hospital, and Children's Hospital of Philadelphia, USA by joining in their research study:


SUPPORT FOR BEREAVED PARENTS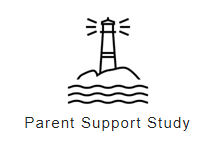 Losing a child to cancer is devastating, and there is a critical need to develop effective supports.
A federally-funded study in the United States (US) evaluating different types of support for bereaved parents is currently seeking participants. Parents residing in the US may be eligible if they lost a child diagnosed with cancer at least 6 months ago and live in one of the following states: NY, NJ, PA, CT, FL, or TN (other eligible states are being added, please complete the survey to check with us).
To find out if you may be eligible, please click here, visit our website at bereavedparentsupportstudy.com, or email us at parentstudy@mskcc.org.
---
Keep in touch with us: 
---
Sign up for our newsletter and receive:

"The 10 Most Important Things You Can Do
To Survive Your Grief And Get On With Life"
Our free downloadable and printable document "The 10 Most Important Things You Can Do To Survive Your Grief And Get On With Life" will help you to be positive day to day.  
The 10 points are laid out like a poem on two pretty pages which you can pin on your fridge door to help you every day! 
All you have to do to receive this free document is fill in your email address below. 
You will also receive our newsletter which we send out from time to time with our newest comforting and helpful information.   You can unsubscribe any time you like, and don't worry, your email address is totally safe with us. 
NEW BONUS - Also receive a copy of our short eBook - '99 Ways to Spot a Great Grief Counselor'.  Available for instant download as soon as you sign up. Never waste money on poor counseling again! 
---
Join us on Facebook for articles, support, discussion and more.  Click 'Like' below.

---