Yoga for Grief Relief- To Truly Love is to Let Go
Guest author Ankita Singh shares how she used yoga for grief relief to help her overcome the loss of a loved one to Alzheimer's disease.  


The Initial Shock of Grief
I was walking down the stairs to take a bath… there was a strange numbness in my heart…Even though I hadn't been thinking much about it, I had been aware that it had been there for a while. As I entered the bathroom, and started preparing the bath, something happened as soon as I turned the tap on. It felt as if I had been struck by a bolt of lightning; as if someone had stabbed my heart with a sharp knife. Tears started rolling down my cheeks; I was screaming and yelling the pain out of my heart, while faintly hoping that the sound of water could drown them so that no one else would hear. But I felt too dead to truly care about that. I knew that very moment something in me had died, and that life was never going to be the same again. Indeed, I was never going to see my grandfather again!
A cocktail of emotions went through my spirit… anger, self-hatred, and the worst of them… guilt… all amplified by the fact that I was never going to see him again.
Learn to Cope with the Emotions of Grief Here

When My Grandfather Died
My uncle had called me up on Christmas Eve to break the news that my grandpa passed away in the morning. Frankly, I had felt nothing. I hadn't known what to say but more than that I had wondered why I felt nothing. It sounded as casual a news as learning what someone had eaten for breakfast. In truth, the magnitude of this news was too large for my heart to absorb and my mind had built a wall for me to not be able to process the information at that time.
But in that moment it all came… those sunny mornings when he had walked me to school proudly perched on his shoulders as a three year old little girl, his pride in my achievements every time I came back home running to tell him I topped an exam, how he had carried me in his arms everywhere he went, how he had catered to every whim and fancy of mine, and so much more. That moment I truly knew it was all never going to come back.
Losing a Loved One to Alzheimer's Disease
Losing a loved one to Alzheimer's is very hard. It is probably the hardest disease to cope with as it takes a toll not just on the one who suffers from it but also leaves the care givers with tremendous heart wrenching guilt. I was around 13 when my grandpa's Alzheimer's started. As medical literature says, it must have started a very long time ago but at least that was when we started noticing the first signs of the disease.
I remember the unbearable pain I felt in my heart when one day he came out of the bathroom door with his shoes still on and his lower body wrapped in a towel but it was really the look in his eyes that had killed me. It seemed as if he was looking from a faraway place, having totally lost consciousness of where he was or what he was doing. And then it was one thing after another. He forgot how to button his pants or how to tie his shoes. It was deeply painful to witness when his pants came down unannounced in the doctor's office. Was that my grandpa… the man who walked with a spring in his step, and who was always dressed like a perfect gentleman! He was a man of great dignity and to watch him lose his dignity was so indescribably painful.
Read about how to care for someone with Alzheimer's disease

The Guilt of Grief
My family was going through a difficult time and they didn't know how to deal with this situation. My grandpa was in many ways lonely in this fight of losing himself to Alzheimer's, and I felt tremendous guilt for not being able to stand by his side. My greatest guilt was from the memory of watching him raise his head for a moment to look up from the book he was reading or that he pretended to be reading, and then when I said nothing or walked away, his head would go down in such profound sadness. I was young and lacked the will power to stand by his side when everyone else in my family had somehow turned against him.

For years, I had wrenching guilt in my heart that I failed to be by the side of the man who had loved me so deeply and so unconditionally. Read more about guilt and grief.
I spent countless nights crying, blaming myself, hating myself but most of all, craving. If only I could go back in time and change something. Sometimes I even wished to hear him or see him just one more time. I couldn't believe that he really was gone and in order to find some consolation I started reading a lot about after life and all the medical research that exists on the subject. All that did give me some consolation, some comfort, but the wound did not heal.
Stuck in Grief
Years passed and I still had nights when I stood awake crying for hours. It was hard to forgive myself, hard to accept that I will never see the face of the man who loved me the most in this world. And at one point of time, my whole world came crumbling down.  I could very well term it the dark night of my soul.
A relationship of four and a half years fell apart in a moment and somehow I even lost the job that I had at that particular time. Neither of them was truly satisfying to my heart and yet losing them drove me to the point of beginning to lose my sanity. It was deeply painful. I felt as if I was at the bottom of an abyss surrounded by endless darkness.

Previously, whenever I was going through a difficult time, I would go and sit in my grandpa's room. His presence, even when was he was ill, always soothed me, gave me a sense of comfort. Not a word needed to be spoken, the presence and the unprofessed love was enough. I knew that I did not even have that consolation anymore. This time I truly was alone.
Back then life was so hard that I sometimes wished I didn't have to live at all. But at the same time, I knew that all I wanted was a better and happier life. One fateful day I met with an accident and that changed everything forever. The accident was minor but it was a close brush with death. I realized suddenly that I genuinely wanted to live and be happy. I understood that I had no choice but to create that life for myself now. I had to make it happen this time!

If you are feeling suicidal thoughts, please get some help here. 

The Turning Point – Yoga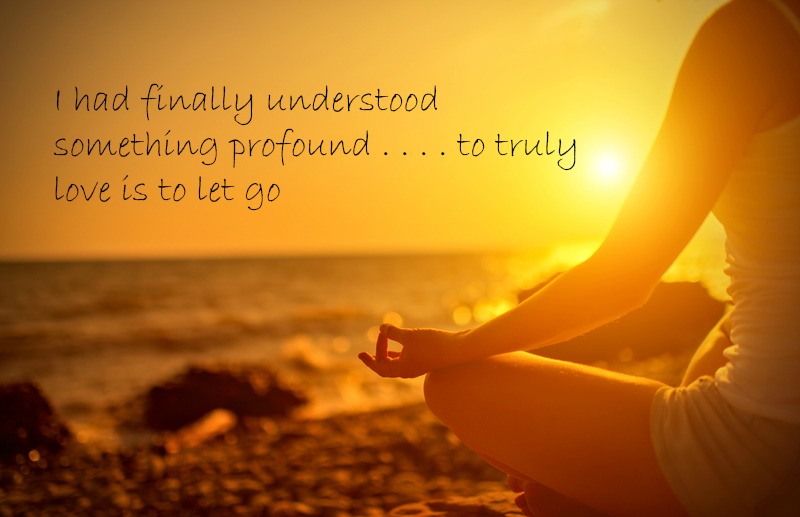 The first step I needed to take was to quieten the thunderstorm of painful thoughts in my mind. As an experiment, I enrolled in a nearby yoga class and that eventually turned out to be a watershed event in my life! I skeptically walked into the yoga studio at 6 am wondering if this was even something I really wanted to do as till that time I had believed that yoga was boring and certainly not for me.
But at the end of the class, I walked out as a completely different person. Somehow, that morning the sun looked brighter, the sky appeared bluer, the birds sounded chirpier, and people looked happier. There was something profound I had learned on that summer morning. The instructor had said something during the final relaxation which had touched my heart very deeply. She said,
"Accept whatever comes, let go of that which needs to go."
That was a profound lesson in surrender. For the first time, I allowed all my thoughts to just be. Instead of fighting them off, or questioning them, I just watched them like a spectator. I was forcing nothing, I was simply present.
And that morning was truly the beginning of my lifelong passion for yoga, who would have known that it would one day take me to the deep Himalayas in a remote ashram, where I was going to spend a long time mastering this ancient wisdom. But at that time, I was just trying to help myself with whatever tool I could find.
The Life Changing Benefits of Yoga for Grief

I was genuinely astonished by the life changing benefits of yoga for grief relief. As I started living my entire day according to yogic principles, something began to shift. The ice of depression started slowly melting, and I began feeling mentally and emotionally stronger. In time, I found a new job that I enjoyed and even reached a point of acceptance with my past relationship, where I could truly forgive and let go of my partner.
While life had changed enormously, I still missed my grandpa. I don't know when it happened but after a couple of years, I realized that I had finally understood something profound… to love is to let go.
To Truly Love Is to Let Go
Whether one believes in past life or not, is not important, but it is crucial to ask oneself why we are clinging so strongly to the memories of a deceased loved one. Mostly, we want them to come back because we find life without them very hard and challenging. But I asked myself isn't that a very selfish thing to wish for? If I really love him, shouldn't I be able to let go of him? After all, in letting go I was truly taking responsibility for my own life and how I feel about it.

My grandpa would certainly not want me to be unhappy, and was I not hurting him by carrying such pain and guilt in my heart?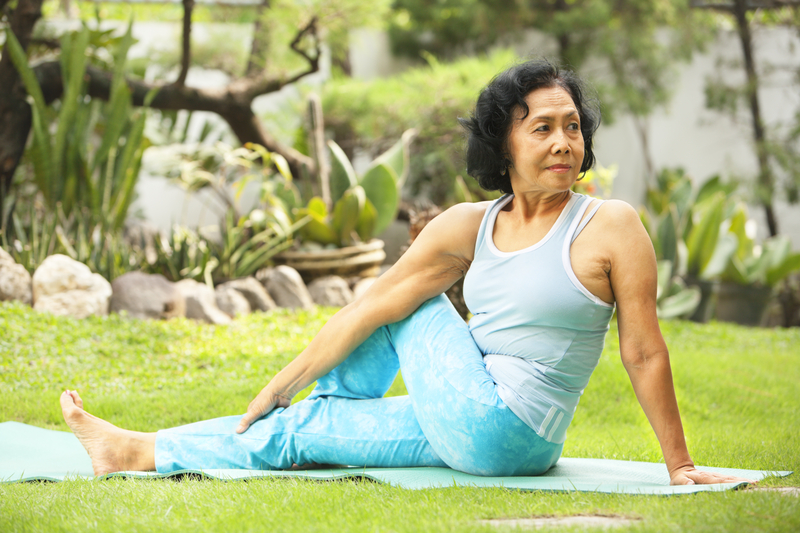 Learning to Forgive Ourselves through Yoga

I understood that we all have our own share of happiness and sadness. The best we can do is to be there for our loved ones through thick and thin but sometimes with the knowledge and understanding that we have at a particular point of time, we fail to do so. It is important to forgive ourselves for this because unless we forgive ourselves, we cannot forgive anyone else.

Besides, guilt is a pointless emotion as it does no good to anyone. Learning lessons from the past and striving to be a better, more compassionate, more loving person is what matters. Feeling sorry for our actions in the past and punishing ourselves for it is pointless as nobody can benefit from it. I finally began to comprehend that the only thing worth holding onto was all the beautiful memories we shared together. Now, when I think of my grandpa, it is always with a smile.
Yoga for Grief Starts When We Take It off the Mat
I have read somewhere that yoga really begins when we take it off the mat. By taking my practice off the mat, and into my life, I transformed as a person. At this moment, when I look back at the hardest things I have experienced in my life, it seems as if I am watching a movie. I feel like a witness... an actor... rather than someone embroiled in the drama.
We are truly over something only when we can look back and witness everything without getting overwhelmed with emotions. That's when the emotional charge, the true cause of our suffering is really gone. I think I have certainly reached this place. It doesn't mean that I don't love my grandpa anymore; it just means that I have released the pain and suffering that was attached to my experience of losing him...
After all, to truly love is to let go…
It's never too late to start yoga.  Elizabeth Postle, the author of this website, started yoga classes at age 75. 
Recommended Read: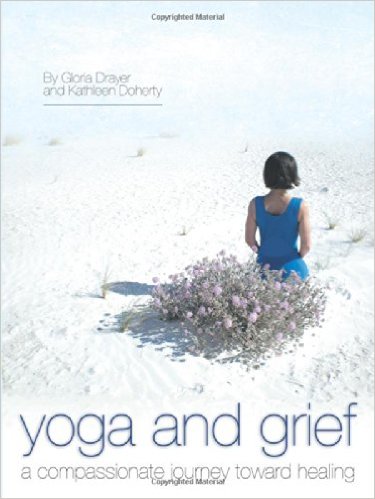 Yoga and Grief - A Compassionate Journey towards Healing. Buy Now
Related Pages:  
Breathing in Stillness and the Influence of Time on Grief
Miscarriage and the Healing Power of Yoga
Benefits of Relaxation and Yoga for Grief Anxiety
Pages for Alzheimer's Caregivers 
---
Where to get help: 
---
Have You Considered One-on-One Online Grief Counseling? 
Get Expert and Effective Help in the Comfort of Your Own Home

The following information about online counseling is sponsored by 'Betterhelp' but all the opinions are our own. To be upfront, we do receive a commission when you sign up with 'Betterhelp', but we have total faith in their expertise and would never recommend something we didn't completely approve.  
Do you feel alone and sad with no support and no idea how to move forward?  It can be tough when you are stuck in grief to find the motivation to get the most out of your precious life. 
Online counseling can help by giving you that support so you don't feel so alone. You can have someone to talk to anytime you like, a kind and understanding person who will help you to find meaning in life again, to treasure the memories of your loved one without being overwhelmed and to enjoy your activities, family and friends again.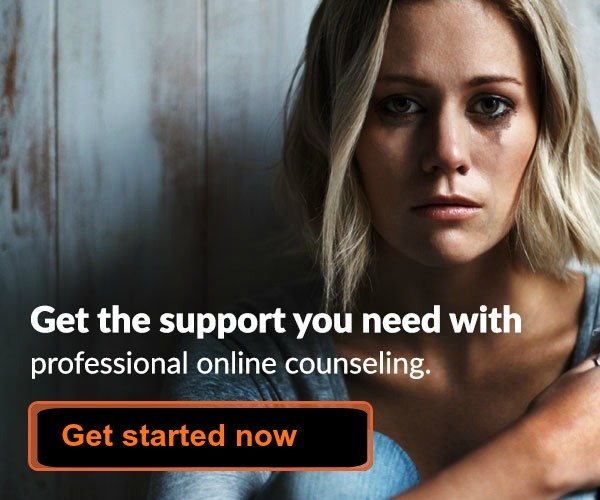 Click here to receive 20% off your first month. Exclusive to GriefandSympathy readers.
---
Sales from our pages result in a small commission to us which helps us to continue our work supporting the grieving.  

---
Hypnosis for Grief - 10 Ways It Can Help You
Try a gentle hypnotherapy track to relax the mind. Learn how self-hypnosis can help you cope with grief at any time of the day or night.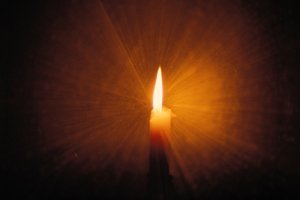 ---
---
For Remembrance: 
Sales from our pages result in a small commission to us which helps us to continue our work supporting the grieving.  
---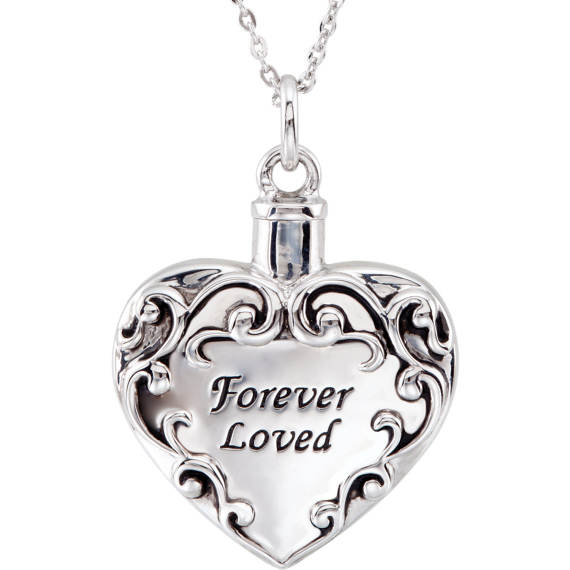 Memorial Jewelry to Honour a Loved One

Check out our lovely range of memorial jewelry for any lost loved one.  Pendants, necklaces, rings or bracelets, we have them all in all kinds of styles.  Choose for yourself or buy as a sympathy gift. 

---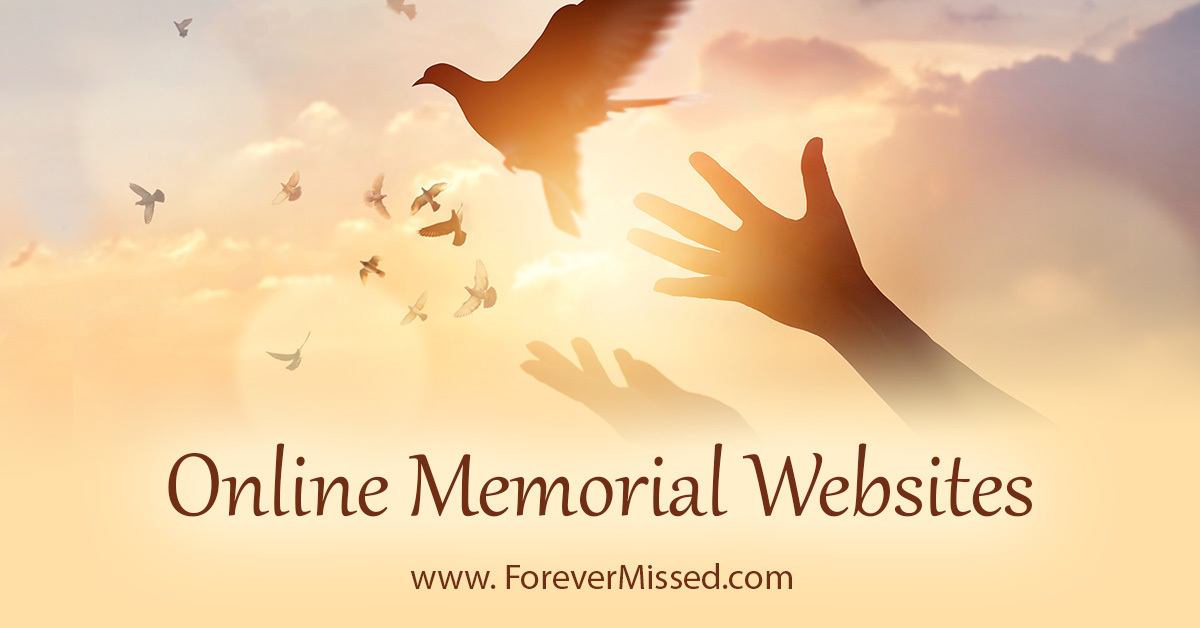 Create an Online Memorial Website
Honour your loved one with their own memorial website.  Share photos, videos, memories and more with your family and friends in a permanent online website.  Free for basic plan with no ads. 
---
For USA Residents: 
Please help our colleagues at Memorial Sloan Kettering Cancer Center, St. Jude Children's Research Hospital, and Children's Hospital of Philadelphia, USA by joining in their research study:


SUPPORT FOR BEREAVED PARENTS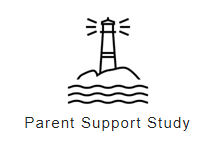 Losing a child to cancer is devastating, and there is a critical need to develop effective supports.
A federally-funded study in the United States (US) evaluating different types of support for bereaved parents is currently seeking participants. Parents residing in the US may be eligible if they lost a child diagnosed with cancer at least 6 months ago and live in one of the following states: NY, NJ, PA, CT, FL, or TN (other eligible states are being added, please complete the survey to check with us).
To find out if you may be eligible, please click here, visit our website at bereavedparentsupportstudy.com, or email us at parentstudy@mskcc.org.
---
Keep in touch with us: 
---
Sign up for our newsletter and receive:

"The 10 Most Important Things You Can Do
To Survive Your Grief And Get On With Life"
Our free downloadable and printable document "The 10 Most Important Things You Can Do To Survive Your Grief And Get On With Life" will help you to be positive day to day.  
The 10 points are laid out like a poem on two pretty pages which you can pin on your fridge door to help you every day! 
All you have to do to receive this free document is fill in your email address below. 
You will also receive our newsletter which we send out from time to time with our newest comforting and helpful information.   You can unsubscribe any time you like, and don't worry, your email address is totally safe with us. 
NEW BONUS - Also receive a copy of our short eBook - '99 Ways to Spot a Great Grief Counselor'.  Available for instant download as soon as you sign up. Never waste money on poor counseling again! 
---
Join us on Facebook for articles, support, discussion and more.  Click 'Like' below.

---