Making Your Own Funeral Arrangements
Making your own funeral arrangements is more common than you may think.  It makes sure that your wishes are known in the event of your death and takes the pressure off family members who will have less to do when coping with their grief.  
Some people want to be totally involved in what happens when they die. You might want to choose whether you are buried or cremated, or whether you want an eco-burial.  
Burial plots are getting scarce so some people will go hunting for their special plot. 
I heard a lady talking on the radio one day.  She had found a plot for herself with lovely views and used to go for picnics there, getting some happy memories from the site.
Graveyard with a Beautiful View of the Ocean
Some people also arrange their own funeral to ensure that there is no financial pressure on those left behind.  

Available in USA only. Click here for more information.
Many people do not talk about making a will or their own death, which means that families are unsure of their loved ones wishes in the event of a sudden death.  They may not even know if their relative wanted to be buried or cremated.  
Get a free eBook about making a will and estate planning here.  
If you have arranged your own funeral, it can be a relief for those left behind to know that their loved one's funeral is already arranged and everything chosen.  
Make a list and make it easier for the family to deal with all the details.  They can then make the arrangements themselves or they can give the details to the chosen funeral director and they will deal with all the practicalities. You might find this funeral arrangement checklist useful.  
Another way of having more input into organising your special day is to choose your funeral director, have an interview with them and make all your own decisions. 
I have also heard many very ill people say they want to get involved with their funeral planning. It gave them some comfort choosing songs and poems and talking about special times in their lives. 
How to go about planning your own funeral arrangements
1. The simplest way to organise your own funeral is to make a short list of your wishes and leave it with your will. State whether you wish to have a celebrant and celebration of your life ceremony or a more formal church service. Have you any preferences on where?
2.  Make it clear whether you prefer to be cremated or buried. If the former where would you like your ashes to be scattered?  Some people go as far as buying their own burial plot, and/or their own coffin or cremation urn.  See more on choosing a coffin below.  
3.  Do you wish to have a quiet, close family only, service, or a celebration for all friends and neighbours? 
4.  Writing down a few of your favourite hymns, songs and poems could be a great help when friends or family are making decisions.  We have a selection of funeral music here.  
5.  Afterwards do you want friends to have tea in the church hall or a party in the local pub?  
Arrange your funeral by meeting with a funeral director
Choose a funeral director and ask them to meet with you.  They will help you make all the arrangements you need.  
You can choose the basic funeral which is around $6.000 or costs can escalate depending on casket choice, cars, flowers and catering. You can then pay in advance for all your costs and if prices have risen by the time you die there will be no extra charges for your family. This is useful when you have no close family and don't want to burden friends.
Don't forget you don't have to buy your coffin or urn from the funeral director.  There are many cheaper options online these days, and you can choose green, eco-friendly or decorative caskets or urns.  We have lots of options for caskets, coffins and urns here.  
Alternatively, you may wish you take out funeral insurance to make sure that all your costs are covered. 
Available in USA Only. Click Here to Find Out More.
Other things you might want to plan for your funeral. . . 
Few formal cars are used these days as family and friends tend to use their own cars to get to the venue.  But you can choose how you'd like to be transported.  You might want something special like a horse and cart.  
Friends and family may like to choose the flowers, but leave written instructions if you have strong feelings about what kind of flowers you do, or do not want at your funeral.  If you've left clear instructions, it will be easy for the funeral director to organise these if needed. Have a look at our funeral flower pages to get some ideas.  
Choosing a coffin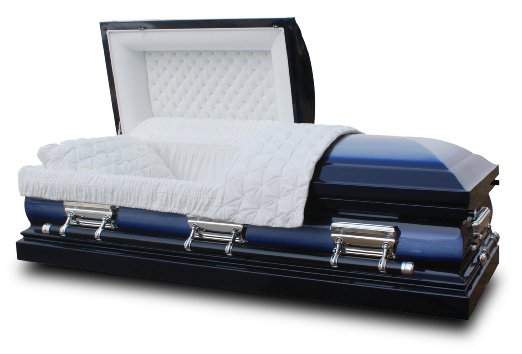 Browse Coffins Available on Amazon
Coffins are rarely seen these days, often chosen from catalogues, but, in many countries they can be seen on the pavements outside the carpenters shop. So many beautiful woods and carvings. On the same radio programme as the lady who had her plot there was another lady talking who had bought her casket. It was so beautiful she was using it as a coffee table!
At the other end of this spectrum we have the new idea of buying flat pack biodegradable or cardboard caskets which bring costs down and are often to be cremated shortly anyway.
However if you then want to spend some money on yourself you may want to choose a fabulous quality urn for your ashes. There are many to choose from.  But beware.  A friend had a burglary and one of the items stolen was her husband's ashes in his new urn!
Choose a biodegradable urn here
 Read about how to choose a cremation urn here
Final thoughts on things to consider when making your own funeral arrangements
During my long and varied nursing career I have met many funeral directors and been shown round many grand showrooms. They have beautiful horse drawn carriages, or hearses fit for a king to be taken to the church.  It used to be a regular sight to see the hearse and all the fine cars behind - everyone in the street would stop and men would remove their hats as the procession passed as a sign of respect for the dead. Today we hide death, many of us scared of own mortality.
When organising your own funeral there are many choices. Organise your favourite music and stories of happy times in your life. You could even make a video to be played which includes these happy days. 
If you have family members who are devout in their religion, especially if it is different from yours, then it is wise to make your wishes known.  It can cause family strife when relatives have differing ideas from each other on what type of service in which church a funeral should be.  
Another decision to make is whether to have two services.  One at the church or funeral directors', then one at the crematorium. Many have a single service at the crematorium, some have close family only going there afterwards.
There are also many families who get together, to scatter the ashes and say a final farewell.
You will find lots of suggestions about where you might want your ashes scattered here.  
Our very best wishes and we hope you will not need the service for a long time.
The Grief and Sympathy team.   
---
For Remembrance: 
Sales from our pages result in a small commission to us which helps us to continue our work supporting the grieving.  
---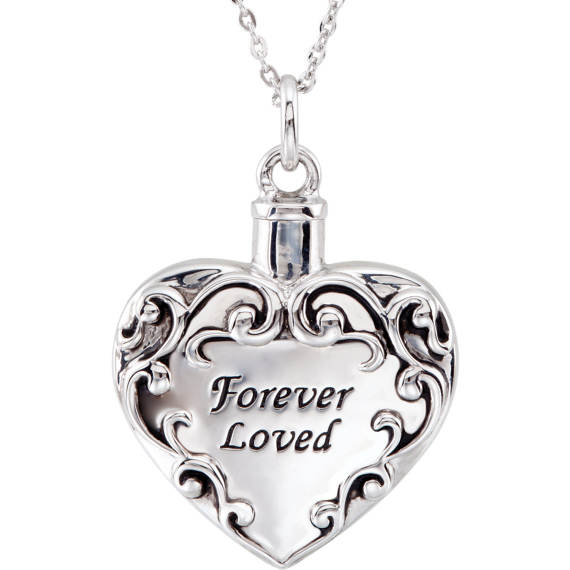 Memorial Jewelry to Honour a Loved One

Check out our lovely range of memorial jewelry for any lost loved one.  Pendants, necklaces, rings or bracelets, we have them all in all kinds of styles.  Choose for yourself or buy as a sympathy gift. 

---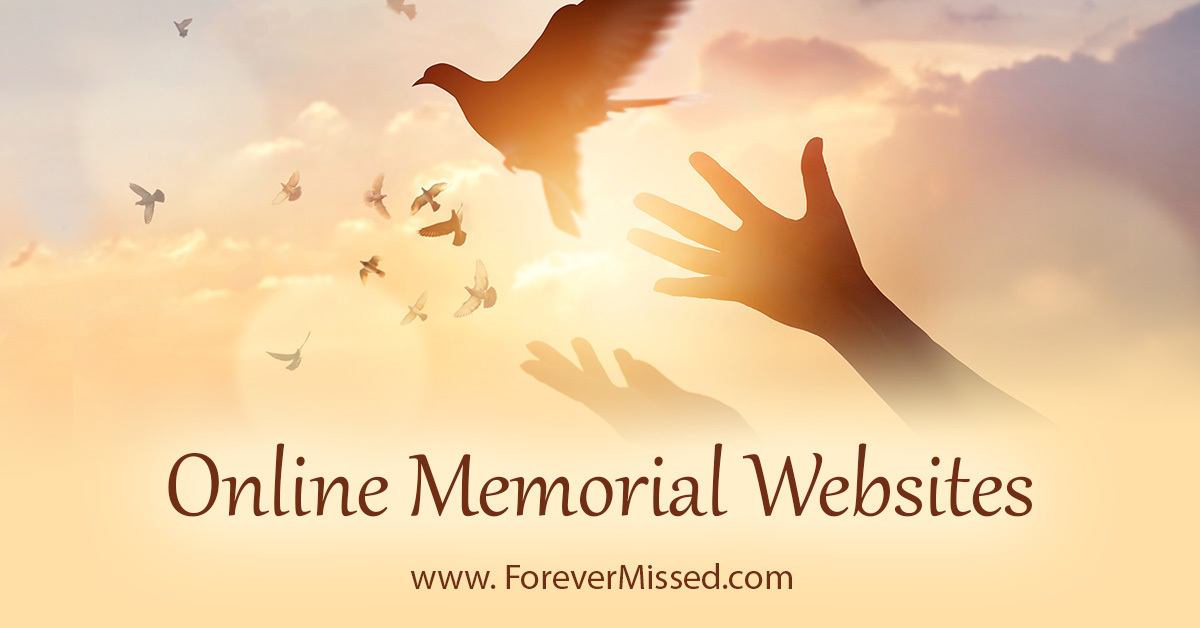 Create an Online Memorial Website
Honour your loved one with their own memorial website.  Share photos, videos, memories and more with your family and friends in a permanent online website.  Free for basic plan with no ads. 
Making Your Own Funeral Arrangements
---
Keep in touch with us: 
---
Sign up for our newsletter and receive:

"The 10 Most Important Things You Can Do
To Survive Your Grief And Get On With Life"
Our free downloadable and printable document "The 10 Most Important Things You Can Do To Survive Your Grief And Get On With Life" will help you to be positive day to day.  
The 10 points are laid out like a poem on two pretty pages which you can pin on your fridge door to help you every day! 
All you have to do to receive this free document is fill in your email address below. 
You will also receive our newsletter which we send out from time to time with our newest comforting and helpful information.   You can unsubscribe any time you like, and don't worry, your email address is totally safe with us. 
NEW BONUS - Also receive a copy of our short eBook - '99 Ways to Spot a Great Grief Counselor'.  Available for instant download as soon as you sign up. Never waste money on poor counseling again! 
---
Join us on Facebook for articles, support, discussion and more.  Click 'Like' below.

---