Funeral Music - Classical - Instrumental, Choral and Vocal

Lesley writing here: We have recommended other types of funeral music on other pages, either traditional hymns or popular songs. The links are at the bottom of this page. Quite often pieces of classical music are played as people are arriving or leaving the funeral service, and a piece of classical music that the deceased loved one enjoyed might be played during the service. If you are lucky enough to have an organist or even a choir, there is a much larger range of music you can choose from.
See my suggestions below. . .

I studied music when I was younger and sang in lots of choirs in London. We often sang at funerals and there are many wonderful choral works that would be really suitable for a farewell service or memorial. Even if you don't have a choir, you could still play some of these pieces on a CD player or music system.
When my father died, I decided I'd like to try and sing something. I wasn't sure I'd manage it, as the voice is the first thing to go when you are stressed and emotional. So I chose a piece that I had sung in a recording. Coincidentally, Dad had put this CD on only 3 months before he died while I was at their house for Christmas. I was singing along with him in the house. So I had sung it for him so recently. When the service happened, we put the CD on the sound system, but in the event, I somehow managed to sing along with it. I'm so glad I did. The piece was In Paradisum by Faure from his Requiem. 

Don't forget though, that whatever piece you choose will forever be linked in your mind to that day when you buried or cremated your loved one.
It is amazing how many times I've gone into a restaurant since and heard that piece. We were in Bali, in a beautiful outdoor restaurant celebrating my 50th birthday and my brother's birthday in the same week, when the piece came over the sound system. We were immediately in tears, and our poor Balinese friend who was with us was quite alarmed until we explained why. But it was a lovely way to remember Dad and imagine he was there celebrating with us. Mind you, the Faure Requiem tended to have me in tears even before I'd sung it at Dad's funeral!
I've put together some ideas below of suitable funeral music, but try to choose something personal to the loved one, and your family. This is your loved one's special day. What would he or she have wanted? What was his or her taste in music? What was your own special tune? My nephew played "Somewhere over the Rainbow" on his saxophone and my brother and partner sang too. My Dad would have been so proud of us all.
Only you can choose your loved one's favourite music. Do it for them.
Here are a few ideas that I have got together for you. 
Funeral Music – Instrumental 

These are pieces which are ideal for arrival or departure music for funeral or memorial services.  Some are suitable to be played by an organist, others will be better played on a CD.  (See below for choral and vocal music)
Albinoni: Adagio
Bach: Prelude no. 1
Bach: Adagio from Toccata and Fugue in D minor
Bach: Sheep may safely graze
Bach: Jesu, joy of man's desiring
Barber: Adagio for strings (played at Einstein's funeral!)
Debussy: Clair de Lune
Dvorak: Symphony no. 9 – Largo
Elgar: Nimrod from Enigma Variations
Gluck: Dance of the Blessed Spirits
Handel: Air from Water Music
Mozart: Piano Concerto no. 21 "Elvira Madigan"
Pachelbel: Canon in D Major
Ravel: Pavane pour une Infante Defunte
Saint-Saens: The Swan from Carnival of the Animals
Satie: Gymnopedie No. 1
Vaughan Williams: The Lark Ascending
Vivaldi: Four Seasons
Listen to examples of Funeral Music on Amazon Unlimited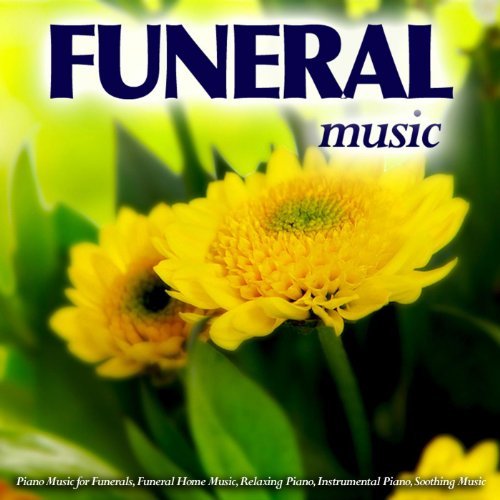 Funeral Music - Choral or Vocal for a Choir, Soloist or to play on CD

Bach: St John's Passion – Ruht Wohl (Rest Well)
Brahms: How lovely are thy dwellings fair (A German Requiem)
Byrd: Ave Verum Corpus
Byrd: Mass for Four voices – Agnus Dei
Durufle: Requiem – Pie jesu
Faure: Requiem – Pie Jesu,
Faure: Requiem - In Paradisum
Faure: Requiem - Requiem Aeternum
Franck: Panis angelicus
Mendelssohn: I waited for the Lord
Mendelssohn: Oh for the Wings of a Dove
Mozart: Ave Verum Corpus
Mozart: Requiem – Lacrimosa
Puccini: O mio bambino caro (oh my dear child)
Purcell: Dido's Lament (When I am laid in earth)
John Rutter: Requiem – Pie Jesu
Schubert: Ave Maria – (Sung at JFK's funeral)
Sir John Tavener: Song for Athene (played at Lady Diana's funeral)
Wesley: Thou wilt keep him in perfect peace
Check out lots more ideas and listen to samples here
Related Pages:  
Get lots more advice on planning a funeral here
Get help coping with your grief here 
---
Get Private and Confidential Help in the Privacy of Your Own Home

Simply fill out the online questionnaire and you will be assigned the expert grief counselor most suitable for you.  It only takes a few minutes and you don't even have to use your name.  
Pay an affordable FLAT FEE FOR UNLIMITED SESSIONS.  
Contact your counselor whenever you like by chat, messaging, video or phone. 
You can change counselor at any time if you wish.
Or read more about how online counseling works here.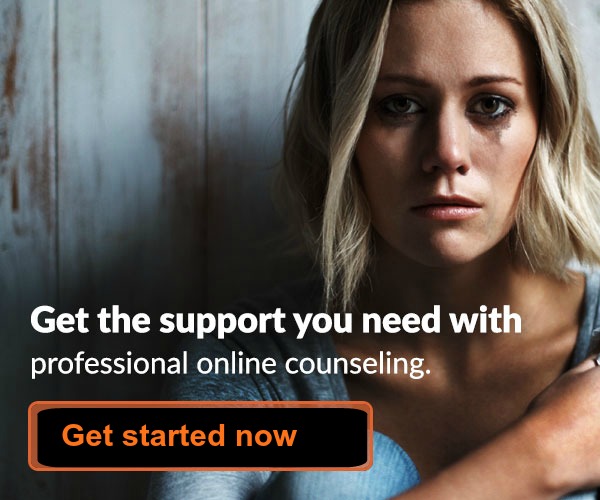 ---
Sales from our pages result in a small commission to us which helps us to continue our work supporting the grieving.  
---
Self-Help Hypnosis Downloads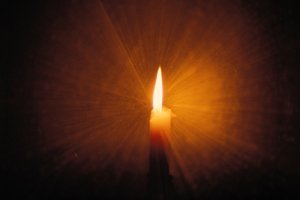 ---
Memorial Magnolia Tree

The Magnolia is one of the earth's oldest plants, with a spectacular flower which dates back 95 million years.  What a beautiful specimen to commemorate a life. 
These trees are grown by the foremost magnolia nursery in the USA and they will send a variety most suited to the recipient's climate. 
The flowers in spring will bring joy to the bereaved and help to heal their heart.

Only available in the USA. 
For Memorial Trees within the UK, click here

---
Memorial Pendant for Cremation Ashes
Keep the ashes of your loved one close to your heart with this sterling silver engraved pendant.  
---
With Sympathy Gifts And Keepsakes
Choose from a beautiful range of sympathy gifts and keepsakes.  From jewellery to garden angels, candles, comforting books and artworks, memorial plaques, throws, wind chimes and keepsake boxes.  You will find the perfect gift to comfort a friend or relative here.  
---
Grief and Sympathy Home
>
Planning a Funeral
> Funeral Music
---
Join us on Facebook for articles, support, discussion and more.  Click 'Like' below.

---
Sign up for our newsletter and receive:

"The 10 Most Important Things You Can Do
To Survive Your Grief And Get On With Life"
Our free downloadable and printable document "The 10 Most Important Things You Can Do To Survive Your Grief And Get On With Life" will help you to be positive day to day.  
The 10 points are laid out like a poem on two pretty pages which you can pin on your fridge door to help you every day! 
All you have to do to receive this free document is fill in your email address below. 
You will also receive our newsletter which we send out from time to time with our newest comforting and helpful information.   You can unsubscribe any time you like, and don't worry, your email address is totally safe with us. 
---