Love the Earth with the Most Beautiful Biodegradable Cremation Containers

There are various different types of biodegradable cremation containers, so you need to be sure you choose the right one for you.  The main types are:
Water Biodegradable Urns for Ocean or Other Water Burial. 

Biodegradable Urns for Ashes for Land Burial

Biodegradable Tree Urns with Seeds

Decorative Biodegradable Urn to Display
Read about the different types below and see our recommendations from our reliable partners: 
This website has been built to help the grieving to cope.  Any sales of items on this page will result in us receiving a small commission which enables us to continue our work on the site.  This doesn't affect the price you are charged, and we only ever recommend pieces which we love ourselves. 
1.  Water Biodegradable Urns for Ocean or Other Water Burial. 
Some biodegradable urns are only designed for land burial or decorative use, so make sure to read the manufacturer's details to make sure that the container is suitable for sinking in water. 
Also be sure to have the cremains transferred into the biodegradable bag which comes with water burial urns otherwise the container won't sink and the remains won't biodegrade into the environment. 
Your funeral director will be happy to assist you in transferring your beloved's ashes. 
Here are a few beautiful handmade containers we have found which will do a great job of transporting your loved one to their final resting place in the deep.
---
Blue Shell Urn
Send your loved one on their final ocean journey in this beautiful shell.  A fitting design for a sea burial. It is hand crafted and painted in non-toxic water based paints. 
Each shell includes a donation to The Ocean Conservancy to support marine wildlife. 

It is designed to float for a few minutes and then gently float to the ocean floor where it will harmlessly break down. 
Read more and order from the USA here. 
---
Lotus Flower Urn
A beautiful, ethereal lotus flower adorns this urn by Laura Bruzzese.  It is made by traditional artisans in San Miguel de Allende and ships worldwide.  
The urn will gracefully float out on the water and slowly sink to the bottom, breaking down completely harmlessly.  
Click here to say goodbye with this special container

---
Dolphin Urn
Another glorious design by Laura Bruzzese - an ocean themed dolphin soars elegantly from the sea.  
100% non-toxic and handmade, this urn can be kept for as long as you like before being used for a water burial.  
---

Large Aqua Pillow
This simple pillow shape is by Perfect Memorials and is a fitting resting place for your loved one.  You can keep it for treasures and keepsakes, or sink it with the interior bag.  It will only break down on contact with water or earth.  
Available in many colours and ships to most countries worldwide.  
This is the large size.  Buy here.  
---



Small Aqua Pillow
The Perfect Memorials Aqua Pillow also comes in a small size for loved ones with a weight of 40 pounds or less. 
Also available in a wide range of colours and ships to most countries worldwide. 
---
2. Biodegradable Urns for Ashes - Land Burial

Most decorative urns are suitable for display as well as for land burial and will never start to decay until they are placed in the earth.  There are several types of biodegradable cremation containers suitable for land burial, including boxes, heart shaped urns, sharing urns and the classic grecian urn. 

---


Pretty Petal Box
Beautiful petals adorn this large box urn from Perfect Memorials. 
Made from the bark of a living tree, this paper is totally sustainable and breaks down once buried in the earth. 
Suitable for air transportation and for land burial or display.
---
Grecian Urn
The Grecian Urn by Perfect Memorials comes in lots of different colours and also in a wood grain look.
These can be displayed in the home until you are ready to bury them in the place of your choice. 
A beautiful and environmentally friendly biodegradable cremation container. 
---
3.  Biodegradable Urn with Seeds or Tree Seedling

The idea of our loved one turning into a living tree and their remains nourishing it's roots is a comforting thought.  The continuation of life through nature's cycles and seasons gives us an eternal and everlasting reminder of our beloved.  It also helps the earth and our environment for generations to come. 
There are several different tree urns on the market and we have suggested the best below:

---
---
The Living Urn
The Living Urn comes with a seedling instead of just a seed and you can choose from a larger range of different trees to suit your climate.  It means that you have to plant it straight away, but it gives it a higher chance of survival. 
The kit includes a growing medium and wood chips, and an additional bamboo urn for you to keep as a memento and store keepsakes such as photos or locks of hair.
This one is only available in the USA because of the living plant. 
---
4.  Decorative Biodegradable Urns

Most of the urns we have shared here can be kept for as long as you like before carrying out a burial either on land or sea.  None of them will start to biodegrade until they contact water or the earth. 
These urns are hand made from sustainable materials which do not damage the environment.  It is a fitting resting place for a loved one to be surrounded by natural products which will eventually return to the earth along with them. 
These are some of the prettiest biodegradable urns which you may wish to display and keep close to you for as long as it feels right for you. 
---
Open Tear Urn by Muses Design Urns on Etsy
Enjoy the calming symbolism of the Open Tear urn.  
This urn can be displayed in your home, and no-one will need to know what it is if you don't want them to.  
It ships worldwide from Canada.  Read more here.  
---
---
Infant Cremation Urns

This special pure white baby's cradle urn has a secret compartment containing a freshwater pearl. 
Here you can add flowers, mementos, a lock of hair or a photo.  You can also adorn the cradle with flowers or a treasured piece of blanket or toy.  
---
Grief and Sympathy Home
>
Funeral Caskets Urns
> Biodegradable Cremation Containers
Sales from our pages result in a small commission to us which helps us to continue our work supporting the grieving.  
---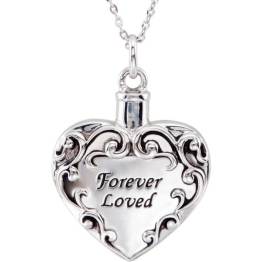 Memorial Jewelry to Honour a Loved One

Check out our lovely range of memorial jewelry for any lost loved one.  Pendants, necklaces, rings or bracelets, we have them all in all kinds of styles.  Choose for yourself or buy as a sympathy gift. 

---
Hypnosis for Grief - 10 Ways It Can Help You
Try a gentle hypnotherapy track to relax the mind. Learn how self-hypnosis can help you cope with grief at any time of the day or night.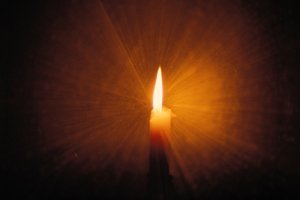 ---
---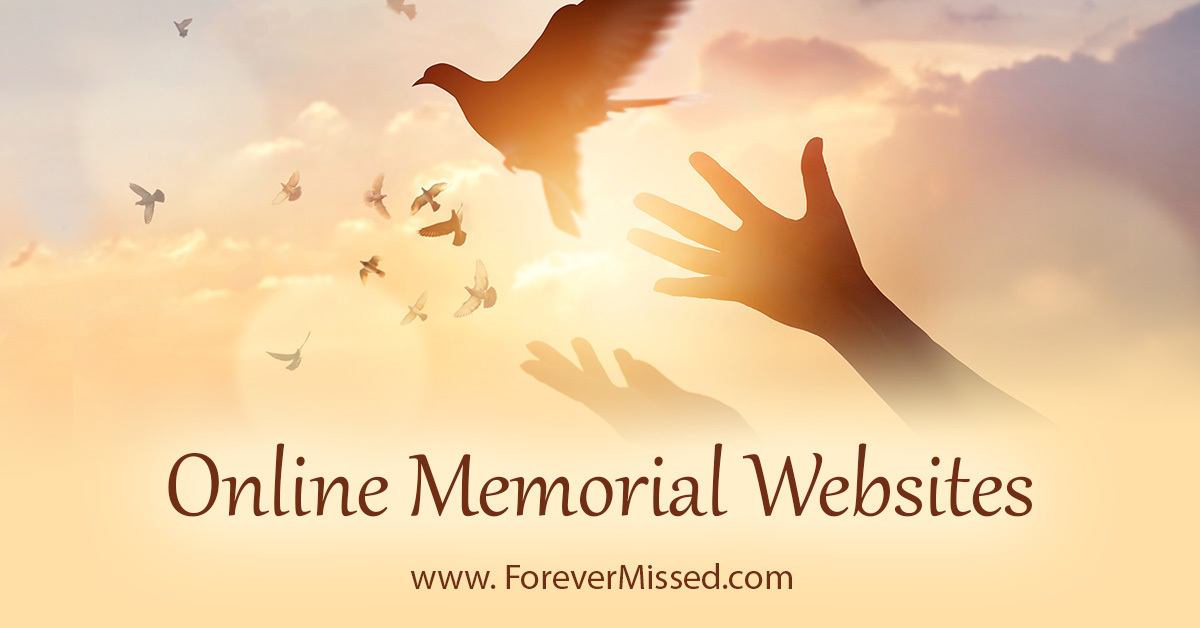 Create an Online Memorial Website
Honour your loved one with their own memorial website.  Share photos, videos, memories and more with your family and friends in a permanent online website.  Free for basic plan with no ads. 
---
Join us on Facebook for articles, support, discussion and more.  Click 'Like' below.

---
Sign up for our newsletter and receive:

"The 10 Most Important Things You Can Do
To Survive Your Grief And Get On With Life"
Our free downloadable and printable document "The 10 Most Important Things You Can Do To Survive Your Grief And Get On With Life" will help you to be positive day to day.  
The 10 points are laid out like a poem on two pretty pages which you can pin on your fridge door to help you every day! 
All you have to do to receive this free document is fill in your email address below. 
You will also receive our newsletter which we send out from time to time with our newest comforting and helpful information.   You can unsubscribe any time you like, and don't worry, your email address is totally safe with us. 
NEW BONUS - Also receive a copy of our short eBook - '99 Ways to Spot a Great Grief Counselor'.  Available for instant download as soon as you sign up. Never waste money on poor counseling again! 
---