Songs for Funerals
Nowadays all sorts of songs for funerals are chosen. It doesn't have to be a traditional hymn. What was your loved one's favourite tune? Only close family will know. Was it "Kumbaya my Lord" from youth camping holidays or "What a wonderful world"?  My nephew played the "Pink Panther" theme on his saxophone and we had some jazz at the end of the service for my husband, as it was what he loved. 

"All things must pass" by George Harrison was also sung by my son and a great friend. Try to make it as personal as you can. A special meaningful song that they would have enjoyed. It can be celebratory, or just a song which has important memories. Here are some ideas to perhaps jog your memory, but do try to chose something that will make it a special goodbye.
Don't be afraid to sing the funeral song yourselves

If you can sing the song, or have someone who can sing the song for you, that is better still. It can be really hard to sing when you are full of emotion, but you will be happy that you did. 
Otherwise, most funeral homes and crematoriums have music sound systems these days and even some churches will have them. You can play it safe and have the music on a sound system for support, but sing along with it.  
All Things Must Pass – George Harrison
Song for Guy – Elton John
Candle in the Wind – Elton John
What a Wonderful World – Louis Armstrong
Somewhere over the Rainbow – Various
Everybody Hurts – REM
Bridge over Troubled Water – Simon and Garfunkel
I will always love you – Whitney Houston
Unforgettable – Nat King Cole
Imagine – John Lennon
Yesterday – John Lennon
Goodbye my Lover – James Blunt
Danny Boy - Various
Morning has Broken – Cat Stevens
Angels – Robbie Williams
The Way We Were – Barbara Streisand
Bright Eyes – Art Garfunkel
Amazing Grace – Susan Boyle
Tears in Heaven – Eric Clapton
My Way – Frank Sinatra
Unchained melody – Righteous Brothers
Click here for more song ideas and to listen to samples
Sheet Music for Funeral Songs: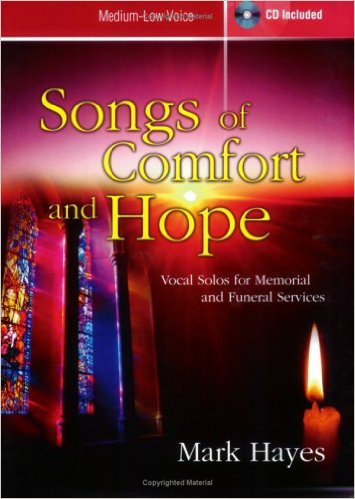 Sheet Music for Funeral Songs
Related Pages:  
Funeral Music - Instrumental and Choral
Grief and Sympathy Home
>
Planning a Funeral
> Funeral Songs
---
Get Private and Confidential Help in the Privacy of Your Own Home

Simply fill out the online questionnaire and you will be assigned the expert grief counselor most suitable for you.  It only takes a few minutes and you don't even have to use your name.  
Pay an affordable FLAT FEE FOR UNLIMITED SESSIONS.  
Contact your counselor whenever you like by chat, messaging, video or phone. 
You can change counselor at any time if you wish.
Or read more about how online counseling works here.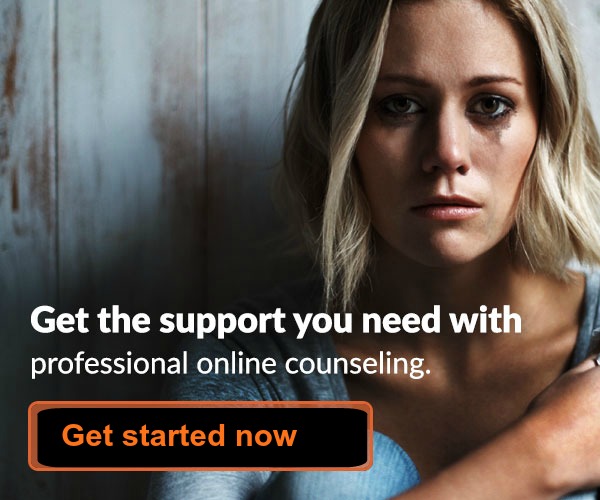 ---
Sales from our pages result in a small commission to us which helps us to continue our work supporting the grieving.  
---
Self-Help Hypnosis Downloads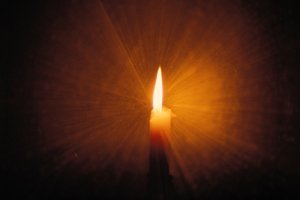 ---
Memorial Magnolia Tree

The Magnolia is one of the earth's oldest plants, with a spectacular flower which dates back 95 million years.  What a beautiful specimen to commemorate a life. 
These trees are grown by the foremost magnolia nursery in the USA and they will send a variety most suited to the recipient's climate. 
The flowers in spring will bring joy to the bereaved and help to heal their heart.

Only available in the USA. 
For Memorial Trees within the UK, click here

---
Memorial Pendant for Cremation Ashes
Keep the ashes of your loved one close to your heart with this sterling silver engraved pendant.  
Join us on Facebook for articles, support, discussion and more.  Click 'Like' below.

---
Sign up for our newsletter and receive:

"The 10 Most Important Things You Can Do
To Survive Your Grief And Get On With Life"
Our free downloadable and printable document "The 10 Most Important Things You Can Do To Survive Your Grief And Get On With Life" will help you to be positive day to day.  
The 10 points are laid out like a poem on two pretty pages which you can pin on your fridge door to help you every day! 
All you have to do to receive this free document is fill in your email address below. 
You will also receive our newsletter which we send out from time to time with our newest comforting and helpful information.   You can unsubscribe any time you like, and don't worry, your email address is totally safe with us. 
---