Funeral hymns for a special goodbye


We have put together a selection of the most popular funeral hymns as well as the ones we particularly like. 

Before you can decide on which funeral music to choose, the most important decision is what sort of service you want. Is it to be a formal church service funeral or is it to be a celebration of your loved ones life in a more informal setting?
Sit quietly and make your decisions on what sort of service best suits your family's needs. Then your minister or celebrant will give you all the guidance you need.
Do choose your loved ones favourite music. This is so personal and for the family of the deceased to decide. My father loved to sing "The Old Wooden Cross" - he rarely went to church, but that was what my brother chose at his service. Sometimes the deceased have left instructions as to what they would like played at their service.
The seasons can also influence what music is chosen whether it be Christmas time and favourite carols sung or Easter hymns. Farmers love the harvest festival hymns. Fishermen have their favourite hymns too.
List of favourite funeral hymns

Abide with me
The Holy City
Jerusalem
Dear Lord and Father of Mankind
Amazing Grace
For all the Saints
He who would valiant be
Lord of all hopefulness
Lord of the Dance
Love divine all loves excelling
Morning has broken
Nearer my God to thee
Make me a channel of thy peace
The King of love my shepherd is
The Lord's my Shepherd
The old rugged cross
There is a green hill far away

You Raise Me Up
Click here for more ideas and to listen to samples
The list is endless and we are sure you will find something very suitable for your loved ones tastes - they would have been proud of your efforts.  

Easy Sheet Music for Hymns: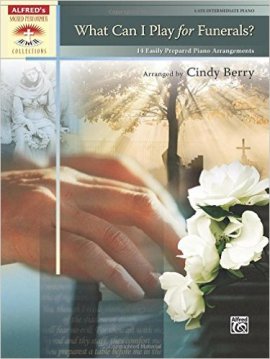 Sheet Music - Easy Hymn Arrangements
Related Pages: 
Choral and Instrumental Music for Funerals
Grief and Sympathy Home
>
Planning a Funeral
> Funeral Hymns
---
Get Private and Confidential Help in the Privacy of Your Own Home

Simply fill out the online questionnaire and you will be assigned the expert grief counselor most suitable for you.  It only takes a few minutes and you don't even have to use your name.  
Pay an affordable FLAT FEE FOR UNLIMITED SESSIONS.  
Contact your counselor whenever you like by chat, messaging, video or phone. 
You can change counselor at any time if you wish.
Or read more about how online counseling works here.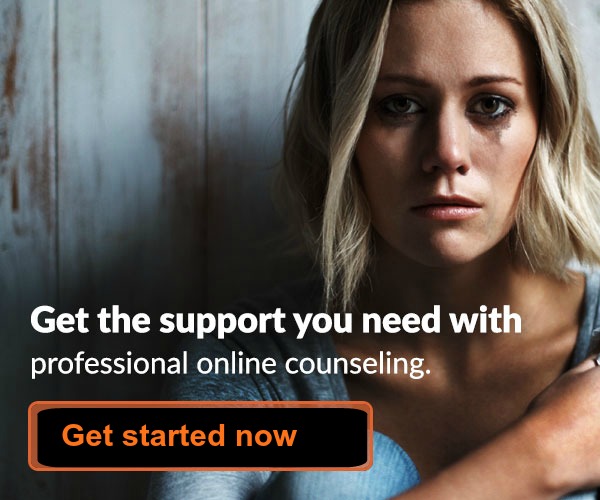 ---
Sales from our pages result in a small commission to us which helps us to continue our work supporting the grieving.  
---
Self-Help Hypnosis Downloads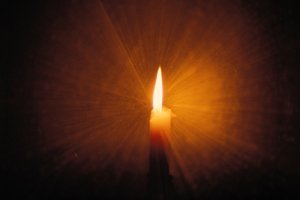 ---
Memorial Magnolia Tree

The Magnolia is one of the earth's oldest plants, with a spectacular flower which dates back 95 million years.  What a beautiful specimen to commemorate a life. 
These trees are grown by the foremost magnolia nursery in the USA and they will send a variety most suited to the recipient's climate. 
The flowers in spring will bring joy to the bereaved and help to heal their heart.

Only available in the USA. 
For Memorial Trees within the UK, click here

Join us on Facebook for articles, support, discussion and more.  Click 'Like' below.

---
Sign up for our newsletter and receive:

"The 10 Most Important Things You Can Do
To Survive Your Grief And Get On With Life"
Our free downloadable and printable document "The 10 Most Important Things You Can Do To Survive Your Grief And Get On With Life" will help you to be positive day to day.  
The 10 points are laid out like a poem on two pretty pages which you can pin on your fridge door to help you every day! 
All you have to do to receive this free document is fill in your email address below. 
You will also receive our newsletter which we send out from time to time with our newest comforting and helpful information.   You can unsubscribe any time you like, and don't worry, your email address is totally safe with us. 
---