5 Best Biodegradable Caskets for Green, Eco-Friendly Burial or Cremation
Biodegradable caskets for burial or cremation allow us to care for the environment for future generations.  An eco casket, or environmentally friendly coffin doesn't have to be a compromise. There are some really beautiful designs on the market these days, so your loved one can be sent off with style as well as with a clear conscience.  
We have put together a selection of green caskets and coffins for all budgets.  These biodegradable caskets are available in the USA.  For eco coffins UK, please click here.  
---
Bamboo Lattice Coffin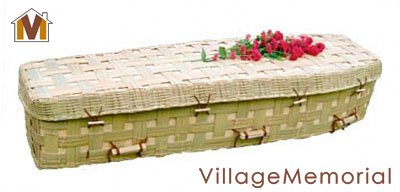 Bamboo is a highly sustainable material as it grows so fast.  It is a lovely natural product which will gradually break down in the environment.  This pretty basket is made by Village Memorial. 
Natural Woven Green Burial Basket Casket) - Size 71" x 21"
---
Organic Willow Green Coffin
---
Natural Green Burial Casket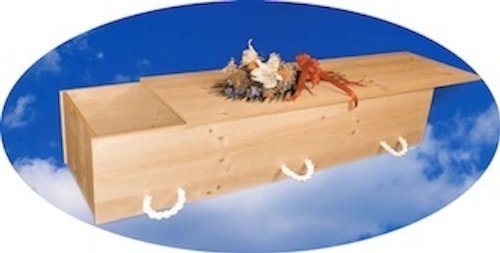 Simplicity itself.  Many of us say all we want is a simple pine box.  Well, this is it. Natural, green and affordable.  Why waste money and ruin the environment at the same time? 
---
Natural Carrier for Shroud Burial or Cremation
This natural willow carrier is ideal for an affordable green burial.  It can be buried, cremated or used just as a carrier for a shroud burial. 
Totally organic with an unbleached cotton lining.  
---
Handmade Pine Casket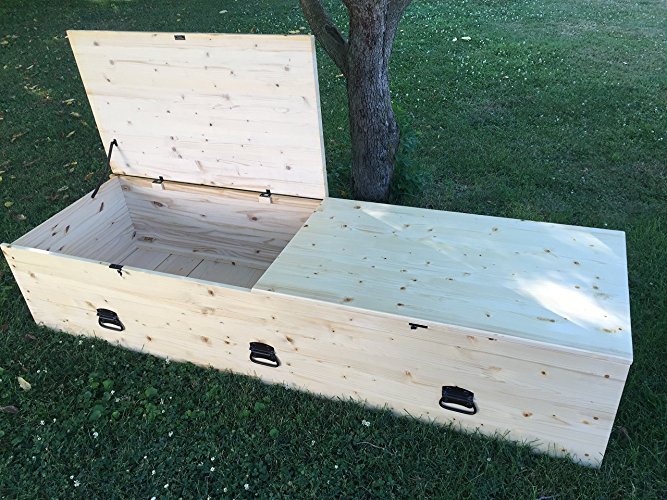 This casket from the Victory Coffin Company is made of White Pine and hand finished with beeswax and olive oil.  
---
Related Pages: 
Eco-Friendly Cardboard Coffins
Biodegradable Cremation Containers for Earth or Water Burial
Grief and Sympathy Home
>
Funeral Caskets & Urns
> Biodegradable Caskets
---
Get Private and Confidential Help in the Privacy of Your Own Home

Simply fill out the online questionnaire and you will be assigned the expert grief counselor most suitable for you.  It only takes a few minutes and you don't even have to use your name.  
Pay an affordable FLAT FEE FOR UNLIMITED SESSIONS.  
Contact your counselor whenever you like by chat, messaging, video or phone. 
You can change counselor at any time if you wish.
Or read more about how online counseling works here.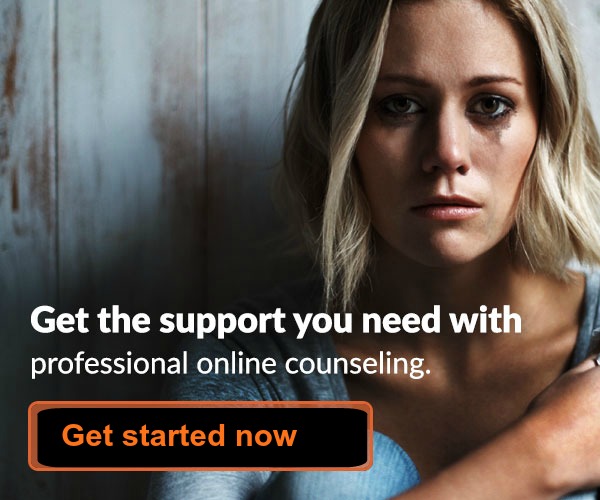 ---
Sales from our pages result in a small commission to us which helps us to continue our work supporting the grieving.  
---
Self-Help Hypnosis Downloads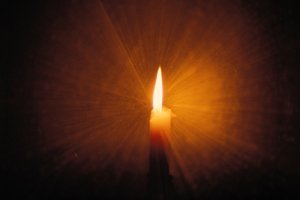 ---
Seeds of Life Memory Tree - Oak Tree Kit


Make sure there is plenty of space to plant this majestic oak tree.  They can grow to 70 feet tall.  But what a memorial it would be for a loved one. 
One of the most popular trees of all time, they will grow for hundreds of years making a beautiful living monument to the deceased. 

---
Memorial Pendant for Cremation Ashes
Keep the ashes of your loved one close to your heart with this sterling silver engraved pendant.  
---
With Sympathy Gifts And Keepsakes
Choose from a beautiful range of sympathy gifts and keepsakes.  From jewellery to garden angels, candles, comforting books and artworks, memorial plaques, throws, wind chimes and keepsake boxes.  You will find the perfect gift to comfort a friend or relative here.  
---
Join us on Facebook for articles, support, discussion and more.  Click 'Like' below.

---
Sign up for our newsletter and receive:

"The 10 Most Important Things You Can Do
To Survive Your Grief And Get On With Life"
Our free downloadable and printable document "The 10 Most Important Things You Can Do To Survive Your Grief And Get On With Life" will help you to be positive day to day.  
The 10 points are laid out like a poem on two pretty pages which you can pin on your fridge door to help you every day! 
All you have to do to receive this free document is fill in your email address below. 
You will also receive our newsletter which we send out from time to time with our newest comforting and helpful information.   You can unsubscribe any time you like, and don't worry, your email address is totally safe with us. 
---