My mother's death - could more have been done?
by Neil
(Glasgow Scotland)
My mother died on the 27th December 2013 of heart failure. She was on antibiotics for an infection and seemed OK, but soon fell ill rapidly and was taken off the meds, and put on a mask when she died gasping for air and had rolling eyes,and non responsive. Is this normal because I feel more could have been done?

Lost my mother, Dad has a new woman
by Monique
(California)
Hi,

I lost my mother about 8 months ago. My parents were married 40 years, and my Dad moved on just 3 short months after her death. He moved his new girlfriend in and only knew her for about a week.

My father is also my employer and has been for 8 years due to him having his own business and him getting hurt, I had to help run the business. But now that my father has this new woman in his life he disregards any of my feelings. He even lies about having money to pay me on a weekly basis because he spends all of his money on her.

I'm really confused on how to handle my situation and I have no other family other than my Dad, so please help with any advice. Thank you.


Still numb and worried not grieving or dealing with feelings
by Paula P.
(Beverly)
I had my Mom living with us for the last 8 months of her life. From diagnosis, I went to every appointment,procedures etc. We've shared all the highs and lows.

She's been gone 6 weeks now and I'm stunned at how little I'm crying. Although I'm not a cryer, I'm concerned I'm avoiding or not allowing myself to get in touch with the pain. I am aware that numb is part of the process. I certainly have had my moments and understand we all do it at our own pace. Need a reality check on this.

Thank You
Lost my mother suddenly, who was caring for her mother that has dementia.
Eleven days ago I received a call from my brother telling me he had to call 911 for our mother. he had gone by to check on our mother and grandmother after not being able to reach them by phone. Finding mother on the floor and grandmother in her bedroom he dialed 911 immediately.

The ambulance took both our mother (70 yrs old) and grandmother (92 yrs old) to the hospital. Needless to say my mother could not be saved but my grandmother started improving that night and was moved to CCU. My brother is 50 and I am 48.

This happened late on Thursday 3/6/14 and we laid her to rest 3/9/14. our grandmother was released from the hospital on 3/10/14 and I brought her home with me.

I have not had time to grieve due to the care my grandmother requires.

We have not told my grandmother about our mother passing for fear it will send her spiraling healthwise. The doctors and nurses I talked to said to wait for her to ask about our mother and we would know what to do then. She hasn't asked yet and I wonder if she ever will since she has dementia. There has been a time or two that I notice her looking as if she wants to ask a question but so far all she ever says is everything is OK.

Not telling her about her daughter passing has eaten at me so much. Am I doing the right thing by not telling her? I would never forgive myself if I told her and she got worse health wise but is it right to keep this from her?

I also know it's not healthy for me not to grieve the loss of my mother. Everyone is worried about me and I guess they're justified. I had a heart attack 3 years ago this April 29th. I had a rough day this past Thursday (13th) but kept it brief and away from my grandmother.

I need some advice on these few things, I want to do what is right regarding my grandmother. With her having dementia it's possible I would have to tell her everyday and I just don't think I could re-live my mother's passing everyday.
I lost my mother
by JEN
(CHICAGO)
I lost my mom in 2008. Me and my stepdad found her. She had type two diabetes. She died on my brother's birthday-August 9, 2008. I held on to the fact that she hadn't actually died until a doctor told us that she had been dead since 5 am that morning.

My mother raised me and my brother as a single mother. She then got married. She had dreams. She was sweet and beautiful. She was strict. She is the reason that I strived to work hard, to not make excuses, to dream.

So when she was stolen from me, I lost sight of who I was. I gained it back, but I am still fighting to discover who I am. I was so sure of myself when she was around. I never second guessed who was I was...now I don't know.

She never will see me get married to my true love. She will never see me bring her grandchild into the world. She will never enjoy vacation time with me. Or call me. She isn't here to enjoy the rewards of my hardwork and she should be. She is the reason I earned it all.

After she died, I'd call her phone and listen to her voicemail. After she died, I just kept thinking she'd walk through the door at every family function.

Now I don't know how to grieve.
I Lost My Precious Mother On Mother's Day: Overwhelmed With Grief And Sorrow

(Name withheld)
My mother and I both repented, lived holy lives, with clean hands and pure hearts. God was first love and first priority. We prayed for at least 3 hours each and every day, and studied the Bible for at least 1 hour every day. Prayer was the very first thing in the morning. Our faith was very strong. We strove to obey God's commandments, including keeping the Sabbath day holy. We attended Sabbath services. We served God. Preached the true gospel.

We both practiced abstinence, self-sacrifice and self-discipline, so we didn't spend money on holidays, restaurants or other pleasures. We were truly faithful disciples of Christ, by striving to live according to His word. Out of the little that we had, we donated money to charities and helped homeless people. We were never ever involved in occultism.

My mother was totally faithful to my father in marriage, although he was very abusive towards her. Although, she forgave him many times, the abuse didn't stop. On the contrary, the more she forgave, the worse the abuse became. It reached a point where she had no choice but to divorce him. From then on, my mother never remarried. She lived the life of a widow for twenty years. We lived a very modest and quiet life.

We practiced celibacy and sexual abstinence. Our lives resembled those of nuns. My mother was very protective of me and she taught me to pray since I was two years of age. While parents usually read fairy tale stories to their children, I slept with the Bible under my pillow, which I took with me to the private school that my mother enrolled me in, and I learned about God. We put so much faith and trust in God and I feel like He has really let us down.

The verses in Psalm 103:1-5 state: "Praise the Lord, my soul; all my inmost being, praise his holy name. Praise the Lord, my soul, and forget not all his benefits—who forgives all your sins and heals all your diseases, who redeems your life from the pit and crowns you with love and compassion, who satisfies your desires with good things so that your youth is renewed like the eagle's. The Lord works righteousness and justice for all the oppressed."

My mother suffered from colorectal cancer which spread to her liver and kidneys, heart failure, pulmonary edema and anaemia, including numerous other medical issues. I was completely shocked, devastated and heartbroken when my mother passed away at an early age, and I read her long medical report, which went on and on. She was in terrible pain and had near fatal falls on a few occasions. Despite praying to God continuously, from early morning until late at night, with fasting and begging for my mother to be healed, my prayers returned unanswered. The more I prayed and fasted, the worse her health became. It deteriorated so much that she was bed-ridden for one year and couldn't see the light of day. None of these illnesses run on my mother's side of the family. We both took care of our health by drinking fruit and vegetable juices, exercising and more importantly, absolutely NO smoking, drugs or alcohol.

While other people were celebrating Mother's Day with gifts like cakes, chocolates and flowers, as well as dining with their mothers at restaurants or taking them on luxury cruises, my mother was in the morgue awaiting cremation.

God's people are plagued by an entire series of extremely serious illnesses—including a number of leading people directly involved in the work. During the 1980's there was a huge number of ministers wives that were stricken. It has always been a fact that wives of so many ministers and church leaders have been stricken by cancer.

In 2016, Cornerstone Contact Centre pastor Don Cameron died at the age of 45 years, after a battle with cancer.

Jeffery Largent, pastor of Culver flock passed away in 2016, at the age of 59 years, after his second battle with cancer.

Church of the Highlands Greystone Campus Pastor Keith Lindsey passed away in 2016 after a lengthy battle with cancer.

Kara Tippetts, wife of PCA church pastor Jason Tippetts of Westside Church, in Colorado Springs, Colorado, is a devout Christian mother of four, who had stage-four breast cancer and passed away at the age of 38, in 2015, after a long battle.

In 2014, Steve Hill, the evangelist of the Brownsville Revival, passed away at his Alabama home Sunday after fighting a long battle with cancer. He was 60 years old.

LaKisha died in 2014, at the age of 40 after an 18-month battle with breast cancer. She was the wife of Pastor Breonus Mitchell of Greater Grace Temple Community Church.

A Wesleyan pastor, Daniel "Danny" Eiler, age 30, passed away in 2014, after battling leukemia. He served as senior pastor of The Springs Community Church in Ringgold, Georgia.

David Landrith, senior pastor of Long Hollow Baptist Church in Hendersonville, died at age 51. Landrith was diagnosed with an extremely rare and aggressive form of cancer known as colorectal melanoma in 2013.

In 2009, founder and pastor of Victory Christian Center in Tulsa, Oklahoma, Billy Joe Daugherty's battle with cancer took a turn for the worse as he fought an infection at Houston's M.D. Anderson Hospital. He passed away at the age of 57 years.

The list goes on and on ...

My mother's faith was very strong right to the very end when she passed away, and I wish to point out the fact that I even called for the elders of the church to anoint my mother with olive oil, as the following scripture states in: James 5:14-15 - Is anyone among you sick? Let them call the elders of the church to pray over them and anoint them with oil in the name of the Lord. And the prayer offered in faith will make the sick person well; the Lord will raise them up. If they have sinned, they will be forgiven.

The scripture obviously wasn't fulfilled in my mother's life who was a faithful Christian, and the lives of many other faithful Christians.

Lost My Parents
by Lee
(Waco, texas)
On September 1, 2014 my mom died and then October 14, 2014 my father died. I was caregiving for my father, along with my fiance. I found him dead in his bed. I am having a hard time forgetting that moment and a hard time coping with losing both parents. Why did this happen?
Losing my father so suddenly is the hardest thing any daughter would have to endure
by Rosalie Martinez
(Victorville Ca)
Losing a loved one ❤ is the hardest thing anyone should go through but its a part of life and it's hard to accept but with the grieving and sadness now follows sorrow but knowing that your loved one is no longer suffering or in any kind of pain should bring a everlasting piece in your heart and in your soul knowing that your beloved father is at rest and watching over you should bring everlasting love and memories of all your childhood memories with all the special moments and memories and it's okay to cry and feel sad every once in awhile that helps and that's a part of the healing process❤ just know your loved one is at peace and with comfort and resting with their angels in heaven and with our Heavenly Father❤❤❤😢💋 love you always and forever gone but never forgotten
My hero my heart and soul my father
Love you always and forever your daughter
Hi I lost my mum in jan 2012 and physically I am coping but mentally I am not what advice can anyone give me.
by Sonya McKnight
(Newtownabbey)
Hi I lost my mum in jan 2012 and mentally I am not coping I miss everything about my mum what advice can anyone give me I do not want to feel this way year after.
Get Private and Confidential Help in the Privacy of Your Own Home

Do you feel alone and sad with no support and no idea how to move forward?  It can be tough when you are stuck in grief to find the motivation to get the most out of your precious life. 
Online counseling can help by giving you that support so you don't feel so alone. You can have someone to talk to anytime you like, a kind and understanding person who will help you to find meaning in life again, to treasure the memories of your loved one without being overwhelmed and to enjoy your activities, family and friends again.

Simply fill out the online questionnaire and you will be assigned the expert grief counselor most suitable for you.  It only takes a few minutes and you don't even have to use your name.  
Pay an affordable FLAT FEE FOR UNLIMITED SESSIONS.  
Contact your counselor whenever you like by chat, messaging, video or phone. 
You can change counselor at any time if you wish.
Or read more about how online counseling works here.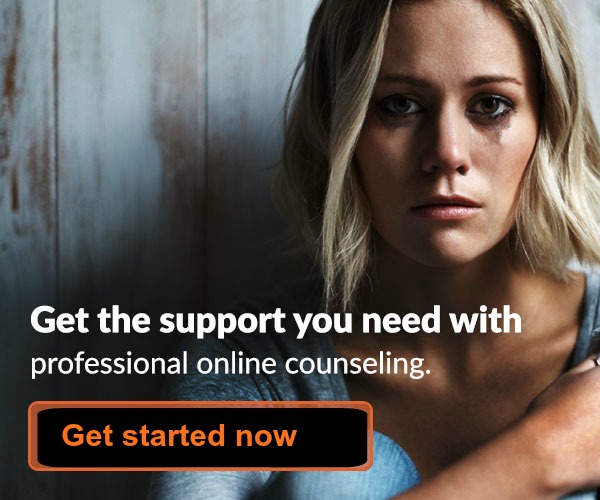 ---
Sales from our pages result in a small commission to us which helps us to continue our work supporting the grieving.  
---
Hypnosis for Grief and Loss - 10 Ways It Can Help You
Try a gentle hypnotherapy track to relax the mind. Learn how self-hypnosis can help you cope with grief at any time of the day or night.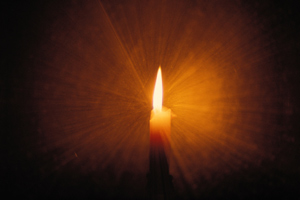 ---
Seeds of Life Memory Tree - Oak Tree Kit


Make sure there is plenty of space to plant this majestic oak tree.  They can grow to 70 feet tall.  But what a memorial it would be for a loved one. 
One of the most popular trees of all time, they will grow for hundreds of years making a beautiful living monument to the deceased. 

---
Memorial Pendant for Cremation Ashes
Keep the ashes of your loved one close to your heart with this sterling silver engraved pendant.  
---
Join us on Facebook for articles, support, discussion and more.  Click 'Like' below.

---
Sign up for our newsletter and receive:

"The 10 Most Important Things You Can Do
To Survive Your Grief And Get On With Life"
Our free downloadable and printable document "The 10 Most Important Things You Can Do To Survive Your Grief And Get On With Life" will help you to be positive day to day.  
The 10 points are laid out like a poem on two pretty pages which you can pin on your fridge door to help you every day! 
All you have to do to receive this free document is fill in your email address below. 
You will also receive our newsletter which we send out from time to time with our newest comforting and helpful information.   You can unsubscribe any time you like, and don't worry, your email address is totally safe with us. 
---