Do Online Grief Support Groups Work?
We are all so connected these days, with social media accounts and over the internet. It is so easy to connect with people we have in common, including through grief pages and groups on Facebook. But is it helping or hindering our well-being?
Lesley Postle, in association with grief researcher Anna Baglione PhD of Indiana University, looks into online grief support groups to see if they are beneficial and to find out how we can make the most of them in our journey through grief.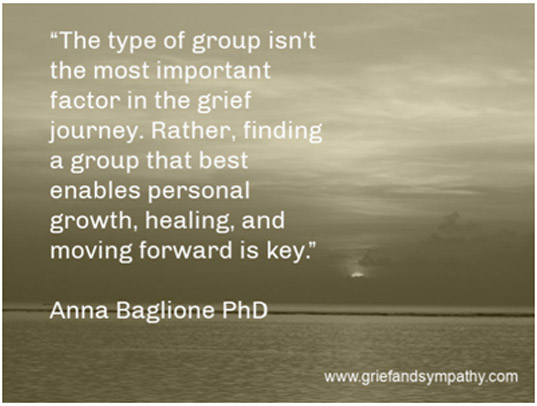 If we are lucky, when we lose someone, we get plenty of sympathy and care and compassion. People bring food, send flowers and cards, maybe sit with you a while. But after a short time, it tends to fall off and people go back to their normal lives and forget that you are still coping with your loss. It's often then, we need to find people with whom we can be open and honest, and who will be there for the long haul.  Frequently they can be hard to find amongst our own circle of friends and family.
They all have their busy lives and they don't really understand how you feel. It's not their fault, they just haven't been through what you're going through. See also 'Why Friends and Family Are So Bad At Helping You with Grief'. 
Over the years of running this website, one of the things that we hear most often is how comforting it is for people to know that there are others out there who have had similar experiences. If you have lost a child, it can be really healing to find another bereaved parent.
No-one is ever going to have exactly the same experience as you, as we are all unique, but somehow, the closer the story someone has to yours, the easier it is to relate to them and feel less alone with your grief. We can admit things to them that we can't to anyone else. We might feel safer with them to explore our innermost feelings. 
This is one of the main reasons why people seek out support groups and bereavement forums, whether face to face or online, or maybe even both.
Support groups can soften our hearts and help us to be more empathetic to others, even those whose experiences do not completely mirror our own. Somehow, there is a recognition between those who have known grief and being with those people who understand can be very restorative. It provides a safe place of belonging. 
More People Report Benefits from Online Groups Than Face to Face Grief Support Groups

There are pros and cons to both types of groups and recently, researchers at Indiana University, USA led by Anna N. Baglione have been looking into whether face to face grief support groups or online groups are helpful in the grieving process and whether or not online groups are better or worse than the real life variety.

They found that 66% of participants in online grief support groups found them helpful, as opposed to only 27% of those who took part in face to face grief support groups. We spoke to Anna about the research and the conclusions they reached. Some of their findings are reported in our points below, but Anna's most important advice at the end of her project was summed up in this comment: 
"The type of group (online vs in-person) isn't the most important factor in the grief journey. Rather, finding a group that best enables personal growth, healing, and moving forward is key."
Anna Baglione

Why Are Online Grief Support Groups More Effective?

The researchers found that grievers preferred online groups for a variety of reasons:

It is easier to find people with similar experiences through the availability of very specific groups of grievers such as those who have lost a child, or someone to suicide. Finding others who have gone through a similar thing and 'get it' is of great comfort. 
The groups are available 24 hours, 7 days a week, so there's always someone there. 
Some may find it less intimidating to be in an online support group as it is more anonymous. You don't even have to use your own name. You might feel more comfortable talking to a group of strangers in a setting more isolated from your normal life.
There is no pressure to join in if you don't want to, or are not ready.
You can go at your own pace, and in your own time and scroll past if you're not ready to deal with something.
You can participate as much or as little as you like.
Online groups are often a stepping stone towards face to face or individual counseling almost like a practice ground for working through emotions.
Many people meet friends though online groups that they then contact individually and support each other that way. 
Be Aware of the Pitfalls of Online Grief Support Groups

Like any group, online or off, there can always be issues, especially when emotions are high and people are upset. Unfortunately, grief can sometimes lead people to anger, or frustration and this can result in someone lashing out if they don't feel that others understand them.  Sometimes, it just leads to petty bickering.

Other times an element of competition can creep into grief support groups, when someone feels that their grief is greater than someone else's. 
Another problem can be becoming overwhelmed by the grief of others.  Those who have a lot of empathy can get especially overloaded with constant stories of tragedy and loss. Some grievers have reported getting depressed by hearing of new losses every day. 
It's a good idea to keep an eye out for these situations and to withdraw for a while, or seek help elsewhere if you are being sucked into other people's pain too much.
While the majority of the time, online support groups are a safe place full of kindness and love, problems do arise.  If you're aware and conscious of what is happening, you can steer clear and have a break when things get rough.  Try and avoid being drawn into any arguments or conflicts which won't help your grieving process. 
Where to Find Bereavement Forums Online

Support groups and bereavement forums vary greatly from thousands of members to just a few. There are many of them, and these days you can find groups for virtually any specific type of loss.  There is plenty of choice, and there is bound to be one that suits you.  Stick around and read others' posts for a while to see if you relate to those in the group. 
Don't be afraid to leave and try another group, or try 2 or 3 until you feel comfortable. 
Facebook is a good hunting ground for groups. Just do a search for the type of loss you have experienced and see what comes up. These tend to be the most active groups around.

There are also some specialist grief websites with their own forums. Here are two of the best:
Grieving.com has a wide range of different active groups.
Grief Healing – a good selection of interesting and useful forums including Behaviours in Bereavement and Tools for Healing, led by grief counselor, Marty Tousley. 
Many countries have their own Grief support organisations.  
In Australia, we recommend: Griefline which has online support groups and forums.  
Online Grief Counseling

If you're ready for one to one counseling, why not try online grief counseling.  We explain what it is and how to choose a good counselor here. 
Related Pages: 
Why Friends and Family are So Bad at Helping You with Grief
Do You Need Bereavement Counseling? 
Online Grief Support Groups
---
Where to get help: 
---
Have You Considered One-on-One Online Grief Counseling? 
Get Expert and Effective Help in the Comfort of Your Own Home

The following information about online counseling is sponsored by 'Betterhelp' but all the opinions are our own. To be upfront, we do receive a commission when you sign up with 'Betterhelp', but we have total faith in their expertise and would never recommend something we didn't completely approve.  
Do you feel alone and sad with no support and no idea how to move forward?  It can be tough when you are stuck in grief to find the motivation to get the most out of your precious life. 
Online counseling can help by giving you that support so you don't feel so alone. You can have someone to talk to anytime you like, a kind and understanding person who will help you to find meaning in life again, to treasure the memories of your loved one without being overwhelmed and to enjoy your activities, family and friends again.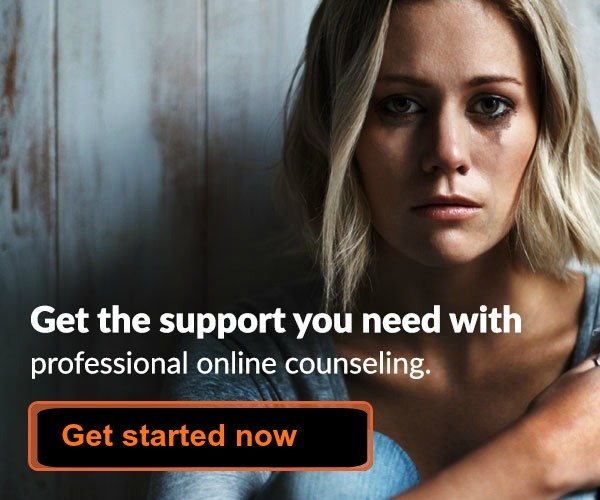 Click here to receive 20% off your first month. Exclusive to GriefandSympathy readers.
---
Sales from our pages result in a small commission to us which helps us to continue our work supporting the grieving.  

Help Other Men with their Grief in this Brief Survey

Grief and Growth Survey for Men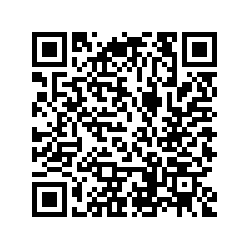 This survey by Stuart, a Master's student at Viterbo University, is focused on the relationship between resilience and grief among men who have lost a loved one within the last 30 years, are at least 18 years old, and use he/him/his pronouns.
---
Hypnosis for Grief - 10 Ways It Can Help You
Try a gentle hypnotherapy track to relax the mind. Learn how self-hypnosis can help you cope with grief at any time of the day or night.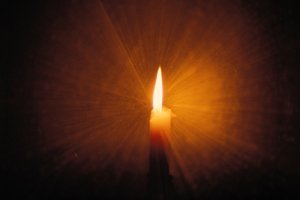 ---
---
Keep in touch with us: 
---
Sign up for our newsletter and receive:

"The 10 Most Important Things You Can Do
To Survive Your Grief And Get On With Life"
Our free downloadable and printable document "The 10 Most Important Things You Can Do To Survive Your Grief And Get On With Life" will help you to be positive day to day.  
The 10 points are laid out like a poem on two pretty pages which you can pin on your fridge door to help you every day! 
All you have to do to receive this free document is fill in your email address below. 
You will also receive our newsletter which we send out from time to time with our newest comforting and helpful information.   You can unsubscribe any time you like, and don't worry, your email address is totally safe with us. 
NEW BONUS - Also receive a copy of our short eBook - '99 Ways to Spot a Great Grief Counselor'.  Available for instant download as soon as you sign up. Never waste money on poor counseling again! 
---
Join us on Facebook for articles, support, discussion and more.  Click 'Like' below.

---