Hate Feeling Grief and Jealousy of Others' Happiness? 

Among the emotions of grief, jealousy is one people are surprised to feel.  

Recently in the forum, we have had questions from people who have been shocked and somewhat dismayed to find themselves feeling emotions such as hate and jealousy when seeing other people happy, or living long healthy lives when they have lost their loved ones too soon.  
These were emotions which to them had previously seemed quite alien.  It shocked them that they could feel hate or envy towards anyone. 

Check out the thread in the forum about the difficult emotions which inspired this page.

Grief and Jealousy of Other Couples
These strong, violent emotions of hate and jealousy can hit us out of the blue at any time on our grief journey. 
Shortly after I had lost my beloved husband of 52 years, very suddenly, a lady sat next to me when a group of friends were meeting up.  She promptly started to complain about her husband.  She'd had to collect his prescriptions, post some letters for him, and was upset about the rush she'd had!  I didn't know her, and she obviously didn't know I'd recently had such a loss in my life. 
At that moment, I certainly could have screamed at her and I just had to walk away. 
I'd have given anything at that moment to have had to do those jobs for my husband. 
A friend lost her husband suddenly just before they retired and she found it so difficult when her neighbours were getting divorced.  To her it seemed so unfair when she had been happily married. 
Jealousy can be even worse when surrounded by lots of happy couples, or seeing them walking along the street.
Why did my loved one die so young?

We have all known elderly relatives and wonder why a fit, younger person or child should die and others live on.  There are no answers.  That is life.  Whether we live for 3 months, 3 years, 60 years or 90 years, everyone is unique and life spans are varied.  We just have to be grateful for what we get and take each day as a gift. 

How do we Cope with Grief and Jealousy?

No-one ever said that life was fair.  Everyone has problems at some time in their lives, but our emotions are especially raw during the grieving process. 
Until we are really challenged and tested with huge difficulties in life, how do any of us know what our emotions will be?
Until we manage to work through those emotions and realise that losing a loved one happens to many, many people every day and not just ourselves, it is difficult to move on and accept the situation we now have.  There isn't a choice, sadly, we have to cope with our world as it is now. 
Put in perspective, none of us are feeling real hate towards the happy couple we have seen or the elderly person who is still going strong.  We just hate how seeing a loving couple together brings back the enormity of our own loss and how desperately sad it makes us feel. 
Guilt is also a major emotion we feel when grieving.  We blame ourselves for so many things.  Please don't feel guilty about the normal feelings of hate or jealousy in grief.  Know them for what they are, just feelings.  Learn to cope with them and move on.  
Sometimes it is good to spend time with others who are in the same boat.  I have a group of lovely friends who are all in the same situation.  We support each other and our motto is 'Think Positive'. 
Plan each day and try to do something meaningful for you.  Don't put off visiting friends and family, but perhaps avoid gatherings where there are going to be only couples for a while.

Maybe go on a holiday you have wanted to do for a while, but choose a group of singles, or go with a close friend.  Tick off all the things on your wish list.

Try to think of it as 'Me Time' and most of all, be kind to yourself.
Related Pages: 
Best Books on Coping with Grief
Understanding the Emotions of Grief
Coping with the Anger Stage of Grief
---
Where to get help: 
---
Have You Considered One-on-One Online Grief Counseling? 
Get Private and Confidential Help in the Privacy of Your Own Home

The following information about online counseling is sponsored by 'Betterhelp' but all the opinions are our own. To be upfront, we do receive a commission when you sign up with 'Betterhelp', but we have total faith in their expertise and would never recommend something we didn't completely approve.  
Do you feel alone and sad with no support and no idea how to move forward?  It can be tough when you are stuck in grief to find the motivation to get the most out of your precious life. 
Online counseling can help by giving you that support so you don't feel so alone. You can have someone to talk to anytime you like, a kind and understanding person who will help you to find meaning in life again, to treasure the memories of your loved one without being overwhelmed and to enjoy your activities, family and friends again.

Simply fill out the online questionnaire and you will be assigned the expert grief counselor most suitable for you.  It only takes a few minutes and you don't even have to use your name.  
Pay an affordable FLAT FEE FOR UNLIMITED SESSIONS.  
Contact your counselor whenever you like by chat, messaging, video or phone. 
You can change counselor at any time if you wish.
Or read more about how online counseling works here.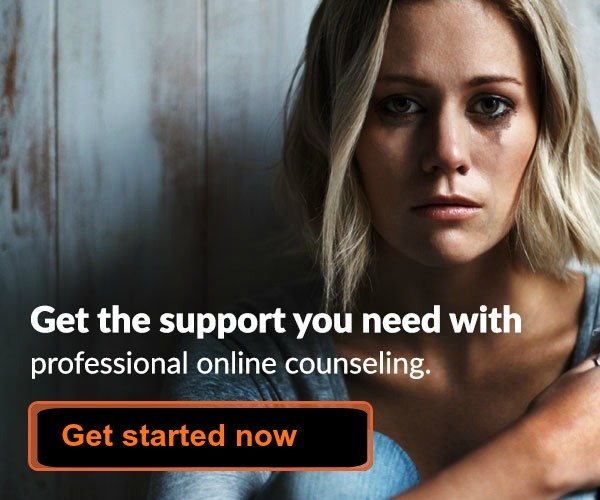 ---
Sales from our pages result in a small commission to us which helps us to continue our work supporting the grieving.  

---

The first month is free. Click here to learn more. (Currently USA time zones only).
---
Hypnosis for Grief - 10 Ways It Can Help You
Try a gentle hypnotherapy track to relax the mind. Learn how self-hypnosis can help you cope with grief at any time of the day or night.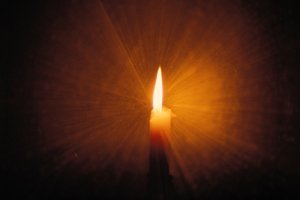 ---
Dealing with the practicalities: 
Click here for help executing a will
---
For Remembrance: 
Sales from our pages result in a small commission to us which helps us to continue our work supporting the grieving.  
---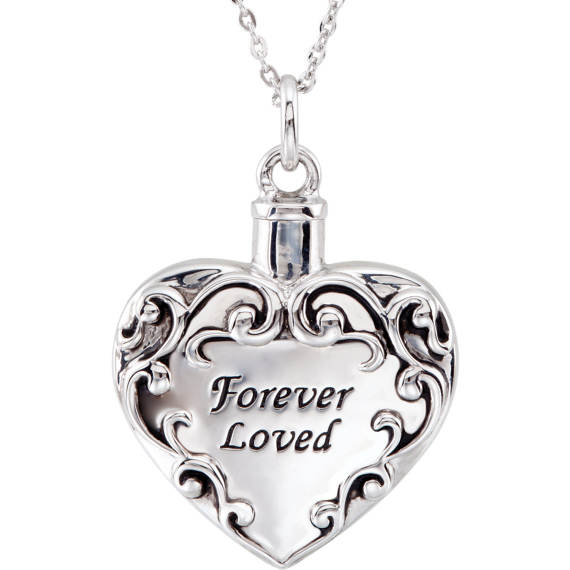 Memorial Jewelry to Honour a Loved One

Check out our lovely range of memorial jewelry for any lost loved one.  Pendants, necklaces, rings or bracelets, we have them all in all kinds of styles.  Choose for yourself or buy as a sympathy gift. 

---
---
Available in the USA Only. Click Banner for More Information.
---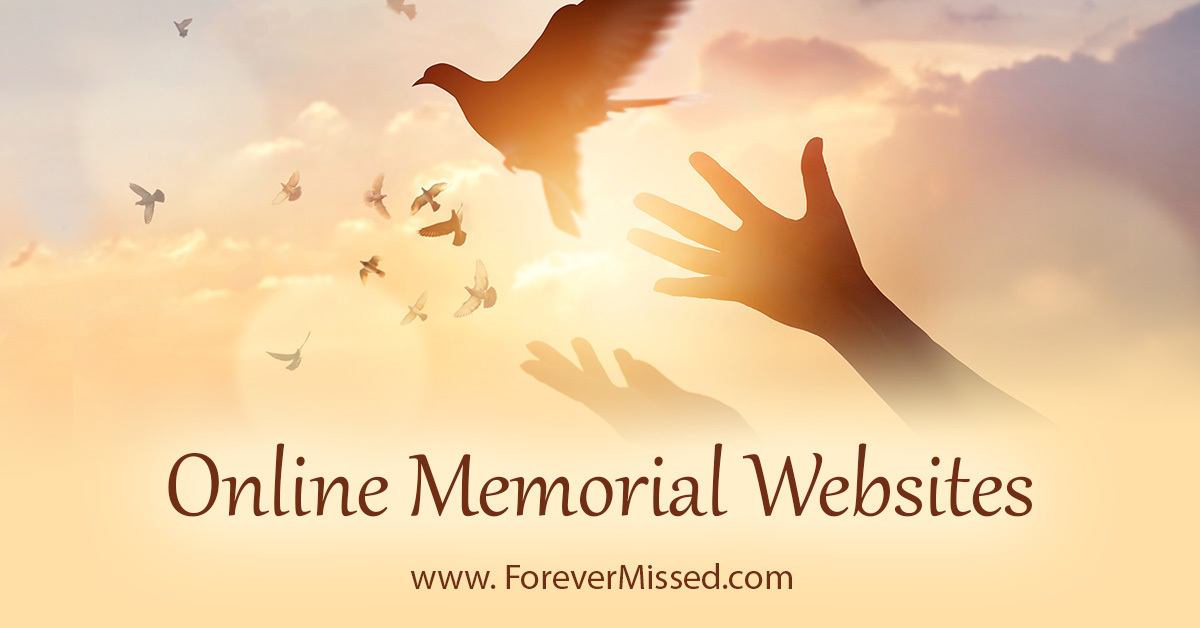 Create an Online Memorial Website
Honour your loved one with their own memorial website.  Share photos, videos, memories and more with your family and friends in a permanent online website.  Free for basic plan with no ads. 
---
Keep in touch with us: 
---
Sign up for our newsletter and receive:

"The 10 Most Important Things You Can Do
To Survive Your Grief And Get On With Life"
Our free downloadable and printable document "The 10 Most Important Things You Can Do To Survive Your Grief And Get On With Life" will help you to be positive day to day.  
The 10 points are laid out like a poem on two pretty pages which you can pin on your fridge door to help you every day! 
All you have to do to receive this free document is fill in your email address below. 
You will also receive our newsletter which we send out from time to time with our newest comforting and helpful information.   You can unsubscribe any time you like, and don't worry, your email address is totally safe with us. 
NEW BONUS - Also receive a copy of our short eBook - '99 Ways to Spot a Great Grief Counselor'.  Available for instant download as soon as you sign up. Never waste money on poor counseling again! 
---
Join us on Facebook for articles, support, discussion and more.  Click 'Like' below.

---