When do you know when you should seek grief counselling?
by Barbara
(Stockport, UK)
A friend of mine lost her son a few months ago. She doesn't seem to be coping very well at all. I tried to get her to see someone, but she says she doesn't want to. Am I right in thinking she needs help?
How can I help my friend who is suffering grief after her husband died?
by JADE
(Hong Kong )
My friend recently lost her husband, and is very withdrawn and upset. I'd like to be able to help, but really don't know what to do for the best. She doesn't want to go out or do anything. I'm a bit worried about her to be honest.
Is it appropriate to express grief through humour?
by Mary
(Rome, Italy)
My father's funeral was last week, and we all got the giggles and ended up in hysterics. There was one particular aunt who thought it was terrible and that we were being really disrespectful. I thought my Dad would have enjoyed it, and seen the funny side. But I do feel a bit bad about upsetting my aunt.
How do other people cope with their grief?
by Brenda
(Colchester, Essex, UK)
I would appreciate some ideas about how others are managing to cope with grief.
Anyone Out There Getting Sued ?
by Fred
(San Diego)
Hello And Peace To All,
I moved in with my dear dad three years before his passing at 93. I loved him with all my heart, and was glad to help. He was in a wheel chair for almost 2 years. My 2 elder brothers, and 2 elder sisters had abandoned my father. Until, his stroke, then my sisters would visit him in the board and care facilities. My eldest sister , "Z." made our lives miserable.
I haven't been friends with these people in 25 years,but 13 weeks after his death Z, and her attorney began demanding documents from me. My attorney and I complied, but nothing satisfied her. Now, she is trying to remove me as Trustee, and the legal bills are huge. I'm getting professional psych support, but Z is telling bold faced lies about me. My attorneys believe that the case will be thrown out once we are in front of the judge. Z is a deeply disturbed woman with nothing better to do. She will eliminate our trust cash reserves out of pure spite. I think this is more painful at this time because of the holidays.
Thank-you,
Fred
Join in and write your own page! It's easy to do. How? Simply click here to return to Bereavement Forum on Grief and Sympathy.com.
Does it really help to talk to someone about your grief?
by June
(Birmingham, Alabama)
I'm not sure whether I should tell someone how I'm feeling.
Can grief over the death of a loved one cause physical pain or illness?
by Susan
(Bendigo, Australia)
I have been suffering from one infection after another since my daughter died in January this year, and I've been having a lot of joint pain. Is it because of the grief do you think?


Should My Son Be Forced to Visit His Mother's Graveside?
by Ian McBurney
(Scotland)
Should my teenage son be forced to visit his recently deceased mother's grave ?



Get Private and Confidential Help in the Privacy of Your Own Home

Do you feel alone and sad with no support and no idea how to move forward?  It can be tough when you are stuck in grief to find the motivation to get the most out of your precious life. 
Online counseling can help by giving you that support so you don't feel so alone. You can have someone to talk to anytime you like, a kind and understanding person who will help you to find meaning in life again, to treasure the memories of your loved one without being overwhelmed and to enjoy your activities, family and friends again.

Simply fill out the online questionnaire and you will be assigned the expert grief counselor most suitable for you.  It only takes a few minutes and you don't even have to use your name.  
Pay an affordable FLAT FEE FOR UNLIMITED SESSIONS.  
Contact your counselor whenever you like by chat, messaging, video or phone. 
You can change counselor at any time if you wish.
Or read more about how online counseling works here.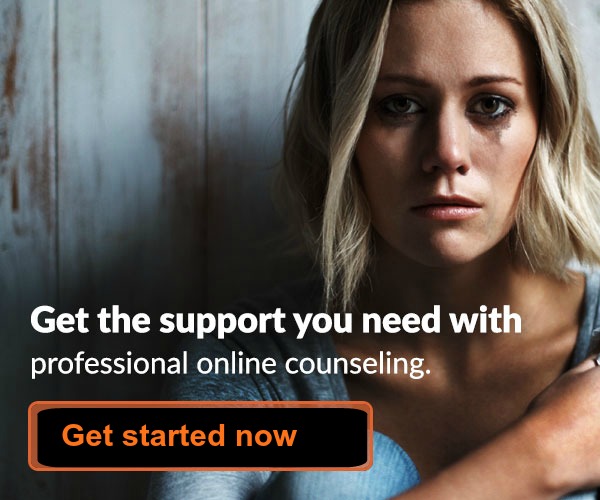 ---
Sales from our pages result in a small commission to us which helps us to continue our work supporting the grieving.  
---
Hypnosis for Grief and Loss - 10 Ways It Can Help You
Try a gentle hypnotherapy track to relax the mind. Learn how self-hypnosis can help you cope with grief at any time of the day or night.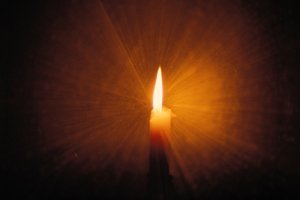 ---
Seeds of Life Memory Tree - Oak Tree Kit


Make sure there is plenty of space to plant this majestic oak tree.  They can grow to 70 feet tall.  But what a memorial it would be for a loved one. 
One of the most popular trees of all time, they will grow for hundreds of years making a beautiful living monument to the deceased. 

---
Memorial Pendant for Cremation Ashes
Keep the ashes of your loved one close to your heart with this sterling silver engraved pendant.  
---
Join us on Facebook for articles, support, discussion and more.  Click 'Like' below.

---
Sign up for our newsletter and receive:

"The 10 Most Important Things You Can Do
To Survive Your Grief And Get On With Life"
Our free downloadable and printable document "The 10 Most Important Things You Can Do To Survive Your Grief And Get On With Life" will help you to be positive day to day.  
The 10 points are laid out like a poem on two pretty pages which you can pin on your fridge door to help you every day! 
All you have to do to receive this free document is fill in your email address below. 
You will also receive our newsletter which we send out from time to time with our newest comforting and helpful information.   You can unsubscribe any time you like, and don't worry, your email address is totally safe with us. 
---