Grieving for my brother - a story of the loss of a sibling

This moving story is written by one of our readers, Amanda Vin Zant.   It tells us of her grief for the loss of her brother.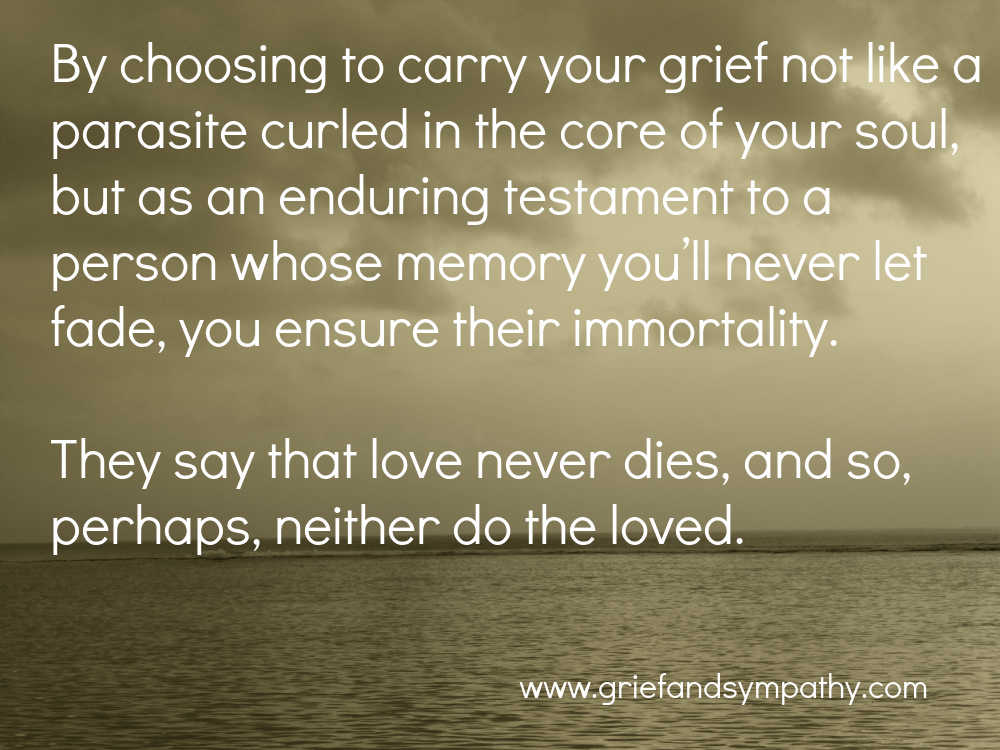 "Ah, it's a dud." I remember him saying, the fire in the distance mimicked by the unkempt red mess of hair on his head and the spark of his soul.  "Maybe, it just needs more gas," our long-term-partner-in-crime chimed. Forward we went, the three of us, and then — boom. It wasn't a dud. It's hard to describe what being within range of a small home-made bomb feels like. The world is just going along on its way, the sun is shining, the birds are tralala-ing, and then everything blinks white in an instant of noise-devoid nothingness. As the world fades back into existence, and nerves realize what's occurred, there's nothing left but an all-encompassing pain that you'd do anything to escape. That's what it feels like to lose a brother.
My brother didn't die that day in the sunshine. No, he suffered between two fans for several weeks recovering from severe burns that left nothing but freckles behind, and he likewise learned nothing from the experience. In fact, none of his crazy antics ever got him permanently injured. He lived his life with an almost fairy-tale-like luck—and he abused it. He teased fate by living his life in the most on-the-edge, in-the-moment sort of way.
It was when he was 29, and he had a family of his own that I lost my brother. When he'd settled down and started to play things safe his luck ran out and my brother died.
I was checking the oil in my car, ready to go shopping for my 4-year-old's birthday, when I heard the phone ring inside. I ran in for once for some reason choosing not to let the machine get it. It was my dad. He said that there had been an accident. He said that it was Trevor. He said that he didn't make it—boom, shellshock. I could tell you every tiny detail of January 22, 2014, right up until 11:48 am.
---
---
The shock of the death of my sibling caused some memory loss
I'm missing about an hour between the words, "he didn't make it," and when my memory came back online, so to speak. I was talking to my husband on the phone. I was listening to myself tell him what happened and don't even remember being told what happened. His brakes failed… east end road… run away truck… left the road to avoid traffic…it came in snippets like I imagine a telegrapher must feel receiving a message in the old days, a bit of it lost along the lines as the world faded back into existence.
I'd brought our then-one-year-old who had been waiting in his car seat in the house. My call history showed I called my mom and our little brother from her second marriage. I even texted my father-in-law asking him to get my older kids off the bus, but I don't remember any of it.
I was mechanical, on auto pilot, as if some part of me knew what I should do and as if doing it would bring him back. I really believed I could bring him back by sheer will alone, that fate was mine for the weaving, because I'd lived my entire life that way.  There was always a choice. I was always in control.
Read more about the shock of grief here. 
The role of a sibling is often to support everyone else after a death in the family
I went to our childhood home, and I sat on the couch we built so many cushion forts from. I looked at his pictures on the wall, and I offered up my shoulder to every crying eye. I comforted his widow and tried to help her figure out how she was going to tell his 4-year-old son. I told her everything was going to be ok.
When my dad said he wanted to go view the body at the morgue in Homer, I forced myself to go, sleepless at 4 am, because a good sister would not leave her brother alone there, and a good daughter would not make her father face this alone.
I made the 2-hour drive through the fog, wandered down the elevators and tiny halls that led to the basement, and entered a small room full of shiny-silver boxes, so clean and sanitized. And as I stood there etching his injuries in my mind, memorizing the last expression he'd ever made, listening to the doctor detailing the damage to his body at my dad's request, I made that realization that no amount of right doing was bringing him back. I couldn't bring him back.  He wasn't playing a prank either. He wasn't going to hop up laughing hysterically and yell, "gotcha!" if I just stood there long enough waiting. This was reality. He was dead— and my nerves realized what had occurred.
---
---
How the grieving for my brother started

I spent the next several days sick with grief. You might think that's a cliché phrase, but if you do, you've never lost someone you loved so much they were a part of you. Every tasteless thing I ate came back up. Every room felt frozen. The light seemed too bright, the noises too loud. I couldn't understand what I should do, what I could do, to put myself back on the same wavelength as the rest of the world, because I felt out of phase and fading away, powerless and lost.

Read about how grief affects your health here.
Life still goes on, even after the death of a sibling
Life, however, does not stop simply because one's life has. My kids didn't stop needing to be cared for. The housework didn't stop piling up. My coursework didn't go away. The bill collectors don't take, "lost a loved one," as payment. Life went on, and I went right along with it, because I didn't have a choice. You don't always have a choice.
I took my turn choosing a locket to wear round my neck with my brother's ashes. I cooked the food for his wake. I wrote his obituary. I helped my family sort through the legal tangles as his employer tried to blame the accident on him.
I steadied my mom, and then his wife, and then my sister, as they viewed his body one at a time—cleaned and posed—while I tried to rewrite that more peaceful expression over the one that I'll never forget.
I grieved in private for my brother

I did my crying in private, and kept waiting, just waiting for that all-encompassing pain to fade, to accept it, but it didn't, and I didn't. It hasn't. Nearly a year now has passed and that pain is still there lingering, staining everything I experience. The same way when a bad wound heals the nerves still remember the pain. There's an ache there. It's constant at first, hard to ignore, and then intermittent, brought back by triggers, and it never really goes away. It's a scar on reality.
The 5 stages of grief are not so neat

The "experts" say that grief comes in five stages: denial and isolation, anger, bargaining, depression, and finally acceptance, but they're wrong. Grief is not so tidy and classified as that. It isn't a thing you can close up in neat little boxes and hang up on the wall for the world to point up and say, "yeah, there's grief, I get it, now you can put it away—clean and sanitized."
Read more about the true emotions of grief.

Grief changes you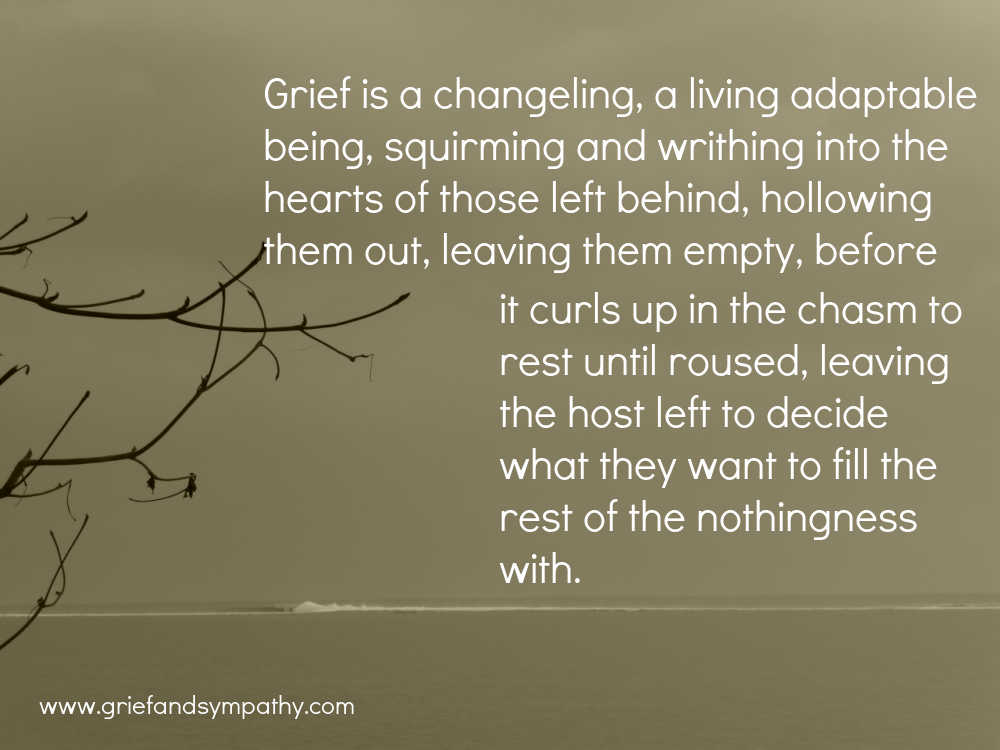 Grief is a changeling, a living adaptable being, squirming and writhing into the hearts of those left behind, hollowing them out, leaving them empty, before it curls up in the chasm to rest until roused, leaving the host left to decide what they want to fill the rest of the nothingness with.
Some may fill that emptiness with denial or anger, sadness or acceptance, inspiration or optimism, but in the end, you'll still never be person you used you be.
It's the change you decide to accept from grief that decides who you are and whether or not any good can come from loss. This is not to say that there is such a thing as equivalent exchange for death. No amount of growth that occurs from the ashes of pain is going to make up for the missed birthdays and holidays, late-night bonfires and no-reason-at-all dinners, the smiles you'll never see or the tempers you'll never cool.
Learn how to cope with grief during the holidays.
Honor the memory of your loved one and love will never die
No amount of change will ever bring a loved one back, but it can offer honor to the memory of the lost.
By choosing to carry your grief not like a parasite curled in the core of your soul, but as an enduring testament to a person whose memory you'll never let fade, you ensure their immortality. They say that love never dies, and so, perhaps, neither do the loved.
Related Pages: 
Coping with the Loss of a Sibling
---
Where to get help: 
---
Have You Considered One-on-One Online Grief Counseling? 
Get Expert and Effective Help in the Comfort of Your Own Home

The following information about online counseling is sponsored by 'Betterhelp' but all the opinions are our own. To be upfront, we do receive a commission when you sign up with 'Betterhelp', but we have total faith in their expertise and would never recommend something we didn't completely approve.  
Do you feel alone and sad with no support and no idea how to move forward?  It can be tough when you are stuck in grief to find the motivation to get the most out of your precious life. 
Online counseling can help by giving you that support so you don't feel so alone. You can have someone to talk to anytime you like, a kind and understanding person who will help you to find meaning in life again, to treasure the memories of your loved one without being overwhelmed and to enjoy your activities, family and friends again.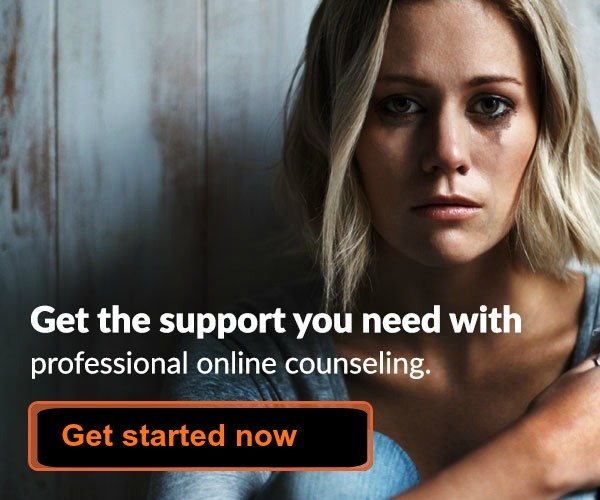 Click here to receive 20% off your first month. Exclusive to GriefandSympathy readers.
---
Sales from our pages result in a small commission to us which helps us to continue our work supporting the grieving.  

---
Hypnosis for Grief - 10 Ways It Can Help You
Try a gentle hypnotherapy track to relax the mind. Learn how self-hypnosis can help you cope with grief at any time of the day or night.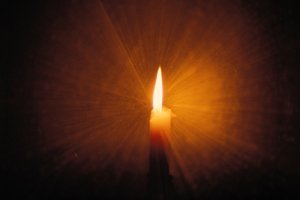 ---
---
For Remembrance: 
Sales from our pages result in a small commission to us which helps us to continue our work supporting the grieving.  
---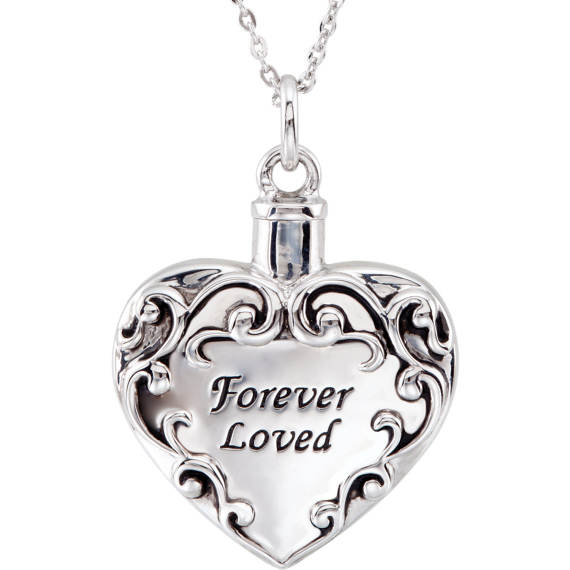 Memorial Jewelry to Honour a Loved One

Check out our lovely range of memorial jewelry for any lost loved one.  Pendants, necklaces, rings or bracelets, we have them all in all kinds of styles.  Choose for yourself or buy as a sympathy gift. 

---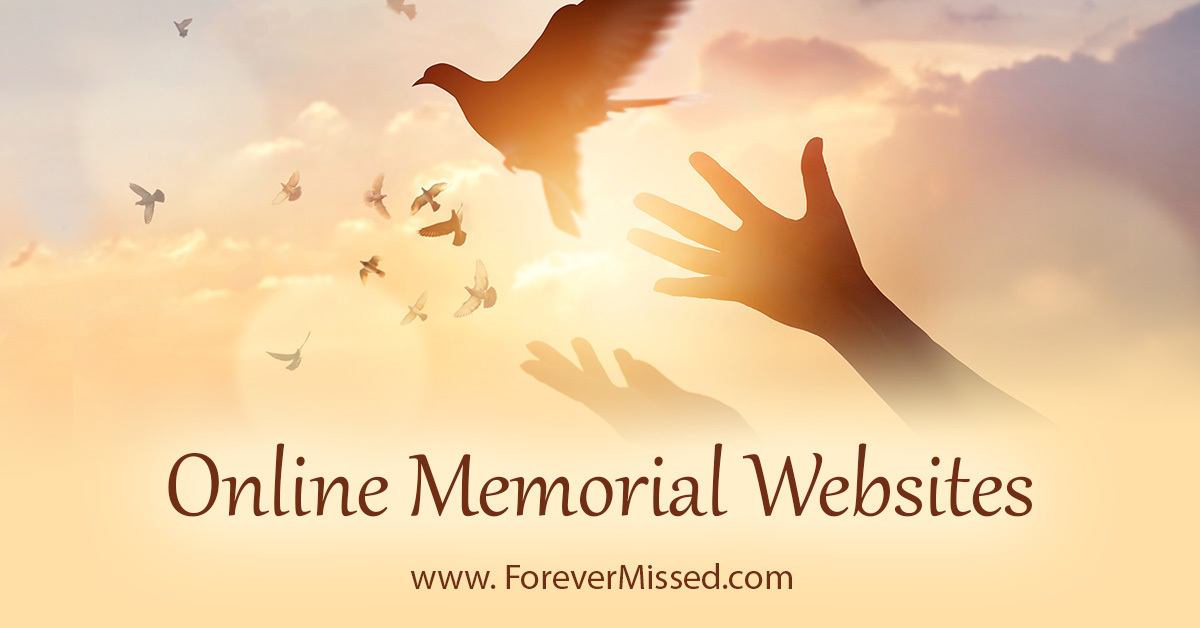 Create an Online Memorial Website
Honour your loved one with their own memorial website.  Share photos, videos, memories and more with your family and friends in a permanent online website.  Free for basic plan with no ads. 
---
For USA Residents: 
Please help our colleagues at Memorial Sloan Kettering Cancer Center, St. Jude Children's Research Hospital, and Children's Hospital of Philadelphia, USA by joining in their research study:


SUPPORT FOR BEREAVED PARENTS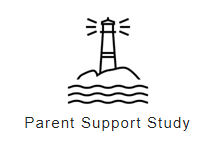 Losing a child to cancer is devastating, and there is a critical need to develop effective supports.
A federally-funded study in the United States (US) evaluating different types of support for bereaved parents is currently seeking participants. Parents residing in the US may be eligible if they lost a child diagnosed with cancer at least 6 months ago and live in one of the following states: NY, NJ, PA, CT, FL, or TN (other eligible states are being added, please complete the survey to check with us).
To find out if you may be eligible, please click here, visit our website at bereavedparentsupportstudy.com, or email us at parentstudy@mskcc.org.
---
Keep in touch with us: 
---
Sign up for our newsletter and receive:

"The 10 Most Important Things You Can Do
To Survive Your Grief And Get On With Life"
Our free downloadable and printable document "The 10 Most Important Things You Can Do To Survive Your Grief And Get On With Life" will help you to be positive day to day.  
The 10 points are laid out like a poem on two pretty pages which you can pin on your fridge door to help you every day! 
All you have to do to receive this free document is fill in your email address below. 
You will also receive our newsletter which we send out from time to time with our newest comforting and helpful information.   You can unsubscribe any time you like, and don't worry, your email address is totally safe with us. 
NEW BONUS - Also receive a copy of our short eBook - '99 Ways to Spot a Great Grief Counselor'.  Available for instant download as soon as you sign up. Never waste money on poor counseling again! 
---
Join us on Facebook for articles, support, discussion and more.  Click 'Like' below.

---