Grief Poetry and Art Books

Expressing yourself creatively can be cathartic and help you work through the emotions of grief.  These grief poetry and art books are by people who have done just that.  The first book reviewed here can also be used as a journal for you to write your own thoughts. 

Emerging Voices by Laurel D Rund
This book is a feast for the eyes and the soul, which guides you through the author's journey of grief.  It also serves as an inspiration for your own creativity by leaving space between the artworks and poems for those who wish to use the book as a journal and a place to explore their own thoughts and feelings. 
On her journey through grief Laurel has contemplated many of the universal feelings that we all go through when recovering from a major loss in our lives.  Her beautiful poems show how she learns and grows as time goes on, and gets in touch with the essence of who she is.  Through her poetry she is able to express her grief and move on with her life.   She has included some lovely artworks incorporating uplifting quotes chosen from a range of writers. 
Finally, the book includes a number of articles telling Laurel's story.   Many may feel that the poetry and art could have stood on its own, while others will appreciate the honesty and candour that have gone into the telling of Laurel's loss of her husband and gradual re-building of her life. 
If you're not keen on journaling or don't want to deface the book by writing in it, you might find the blank pages a bit of a waste, but if you enjoy poetry you may well find this book a great comfort. 
The Art of Losing - Poems of Grief and Healing
Poet Kevin Young has put together a collection of 150 beautiful poems around the theme of grief and loss.  He has chosen an original and interesting collection, including some old favourites as well as a good selection of more contemporary poets.  There should be something for everyone.  
Poetry can be a great help in helping you come to terms with grieving the loss of a loved one, and this book is a good place to start.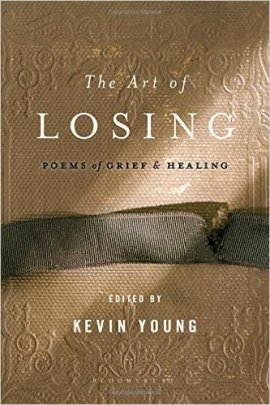 Read Samples and Order Here
Days with my Father by Philip Toledano

I warn you I wept buckets when I read this book.  Or more accurately read and looked at the photographs.  This book is 80% photographs, 20% moving commentary on how the author slowly came to terms with his aging father's memory loss.  His mother had died in 2006, but his father didn't know this much of the time, as the moment he came back from the funeral, he had already forgotten.  Moving, expressive and highly emotional, Phillip Toledano's photographs chronicle the last days of his father.  It is sad, but he also finds humour and beauty in what is a painful journey.
I may have wept buckets, but I was weeping for the sheer humanity and love that shines through every word and every image in this very special tribute of a son to his father. 
If you've found a wonderful creative book on grief, let us know about it using the form below.   And if you've written your own grief poetry, you can submit a poem and have your own website page on our site.  Just go to our Grief Poems Page. 

Do you have a helpful book on grief poetry and/or art to recommend?
If you have found a grief poetry or art book which has given you comfort or helped you in your grief, we'd love to hear about it. Whether it was a book of poetry or paintings, or photography, or a combination, why not tell us about it here? Don't forget to give us the full title and author of the book and tell us why you found it useful. Many thanks for sharing with us.
Find out more on Writing through your Grief
Expressing Grief through Art, Music, Dance and Theatre
Grief and Sympathy Home
>
Books on Grief
> Grief Poetry Books
Get Private and Confidential Help in the Privacy of Your Own Home

Simply fill out the online questionnaire and you will be assigned the expert grief counselor most suitable for you.  It only takes a few minutes and you don't even have to use your name.  
Pay an affordable FLAT FEE FOR UNLIMITED SESSIONS.  
Contact your counselor whenever you like by chat, messaging, video or phone. 
You can change counselor at any time if you wish.
Or read more about how online counseling works here.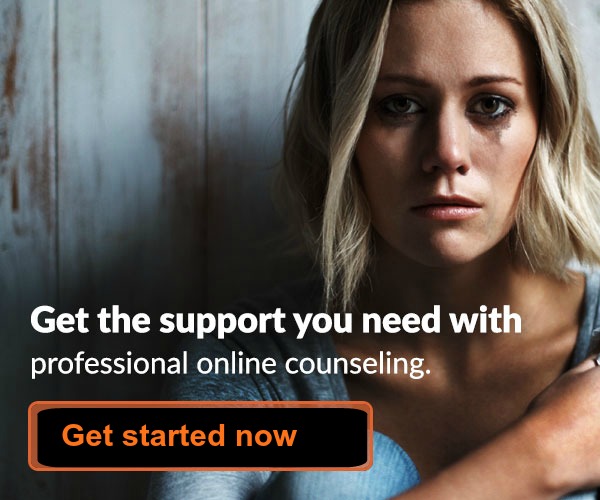 ---
Sales from our pages result in a small commission to us which helps us to continue our work supporting the grieving.  
---
Self-Help Hypnosis Downloads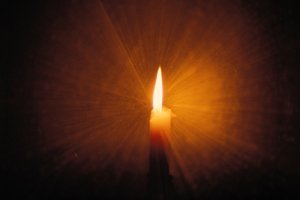 ---
Memorial Magnolia Tree

The Magnolia is one of the earth's oldest plants, with a spectacular flower which dates back 95 million years.  What a beautiful specimen to commemorate a life. 
These trees are grown by the foremost magnolia nursery in the USA and they will send a variety most suited to the recipient's climate. 
The flowers in spring will bring joy to the bereaved and help to heal their heart.

Only available in the USA. 
For Memorial Trees within the UK, click here

Join us on Facebook for articles, support, discussion and more.  Click 'Like' below.

---
Sign up for our newsletter and receive:

"The 10 Most Important Things You Can Do
To Survive Your Grief And Get On With Life"
Our free downloadable and printable document "The 10 Most Important Things You Can Do To Survive Your Grief And Get On With Life" will help you to be positive day to day.  
The 10 points are laid out like a poem on two pretty pages which you can pin on your fridge door to help you every day! 
All you have to do to receive this free document is fill in your email address below. 
You will also receive our newsletter which we send out from time to time with our newest comforting and helpful information.   You can unsubscribe any time you like, and don't worry, your email address is totally safe with us. 
---