Lost My Son to Cancer - Feeling So Guilty
by A Mother
(California)
Hi,
Thank you for creating this page!

I lost my 19 yrs old son to cancer 9 months back. He was in college when diagnosed and we brought him home and within 10 months he left us. We never imagined he will not survive.

He was doing good until last 3 months. My husband was mostly with him in the hospital for the last three months. I used to visit him 2-3 times a week. I have other child who has bit of autism who won't leave me alone longer. But, I feel so guilty of not visiting my son more often that these thought come in my mind anytime and very often and I would cry. I feel why I did not take sabbatical from work and visit my son every day when my other child was in school. Not only this, I remember each and every time I scolded my son since he was a child and feel so bad - why did I do that?

There are many other things, I don't know how to stop thinking so negatively. I know I am a normal parent and behaved like a normal parent but if I knew he was with us for a short time, I would have cared for him so much.

Thank you so much for reading.
How do you answer: "how many children do you have?" when you have lost a child?
by Jenny
(Atlanta, USA)
I had a little girl who died at birth two years ago and I have 2 other children, a boy and a girl. I find it so difficult to answer this question, as I don't want to talk about the loss of my little girl in every casual conversation, but at the same time, it's so painful to say 2 children and it makes me feel so guilty.

I'd be interested in knowing what do other people say?
My beautiful daughter is dead and I feel the same
by Linda
(Boca Raton, Fl. )
My daughter was diagnosed with stage 4 ovarian cancer in March of 2015. I knew it was fatal and I watched her suffer until August 16, 2015. I was called to her bedside ..she was in hospice care at her home. My denial was over the top. When I knelt at her bedside I touched her and the nurse screamed "You can't touch her because of the pain" Her arms went up in the air and I felt nothing...just numb.

She could no longer see...her eyes were open and glazed over...I whispered in her ear that mommy was here and that I loved her more than anything.

30 seconds later she was dead. I passed out and when I came to my son had carried me outside...I was numb. I was in shock as I understand it. I have not cried for more than 1 time for 30 seconds. That was more than a year ago and I still ask GOD to bring her back. All words...no emotion.
What can I do to come back to life?

Linda

Lost my Son to a Motorcyle Accident - How Do I Cope?
by kim
(milton wa)
My 19 yy old son Brandon Died due to a motorcycle accident... How do I go the rest of my life feeling like this every day. I wake up wanting to call him or invite him for dinner, songs on the radio, friend of his I pass. What do I do with me, my life included him. I can't just change it. I don't want to...I want him back
Grieving an estranged adult child
by JILL
(BRISTOL UK)
Does anyone else have experience of grieving intensely for the loss of estrangement from a child who has turned against them?

I have been plunged into a pit of depression and grief by my 31-year-old daughter, who has severed contact with me after several years of limited communication. I love her dearly, but she has struggled with psychotic depression and seems to blame me. I am so sad. How do I get over it?
Lost My Daughter to Cancer During Covid 19
by Anon
(Anon)
Lost my 27 year old daughter to cancer and feel torn. Yes she felt unwell for the past 2 weeks but treatment was stopped 2 months ago because of Covid...this also meant that she didn't get appointments or see doctors etc. because of lockdown.

She was scared to go to the hospital because of Covid and even rang to ask for advice. She was told possible infection and prescribed antibiotics.

I just feel that she was let down by the lack of support for a pre existing condition. While I understand that resources are stretched by Covid I can't be the only one to have lost someone in these circumstances. I still feel angry but shitty for feeling this way because while A&E moved mountains to try to help her it may not have been necessary had she still had normal access to the cancer unit.
Do you have any references about an overdose death?
by Rita Curtiss
(Winsted, CT )
My son, Ryan, died last summer, from a massive drug overdose. He was a single father. He also struggled with severe depression and anxiety. This is my second child, I have lost. And, at the same time, I have recently gotten divorced after my only marriage of 20 years. The grief is overwhelming at times. My heart is shattered. I am desperately trying to put the broken pieces of it back together.
Loss of my only son
by Shirley
(Tampa, Florida)
My 11 yr old son and I were in a car accident a month ago. He unfortunately did not make it out alive in the hospital. I blame myself for what happened and had hope to have died with him. The pain has been unbearable and have had suicidal thoughts but I know I won't act up on it becuase of my two older daughters and grandson.

The guilt and grief is slowly killing me inside. I don't know how to move forward with life without my son/bestfriend. I feel so lost, alone, and angry at myself and the world. I've dealt with many deaths but this one hit me the hardest and I don't think I can ever recover from this.

I just don't understand why I'm being punished like this. What did I do so wrong that I have to keep going through this?
Loss of my baby brother back in 2005
I was born in 2002, so when my baby brother was born in 2005 & died on the same day, I didn't understand it well enough to mourn at the time.

Growing up, I never cried about losing my baby brother because he was gone before I could even make memories with him. His death just never affected me.

Now that I'm older, the realization has begun to settle in and I find myself wondering how different as a person would I have been had he lived?

Would I have gotten my driver's license earlier, learned to cook faster, just overall grown into an adult faster if he were around?

Although we never had any memories, I can't help but start heavily missing him and crying and hating the world for taking him away so early.

I want to know if anyone has advice for dealing with this type of loss with zero memories attached, just full of "what ifs" that I feel robbed from.

My mom went to therapy to deal with his loss but my dad refused to go to therapy, so I'm afraid to bring up this topic with them and make them sad.

---
Where to get help: 
---
Have You Considered One-on-One Online Grief Counseling? 
Get Expert and Effective Help in the Comfort of Your Own Home

The following information about online counseling is sponsored by 'Betterhelp' but all the opinions are our own. To be upfront, we do receive a commission when you sign up with 'Betterhelp', but we have total faith in their expertise and would never recommend something we didn't completely approve.  
Do you feel alone and sad with no support and no idea how to move forward?  It can be tough when you are stuck in grief to find the motivation to get the most out of your precious life. 
Online counseling can help by giving you that support so you don't feel so alone. You can have someone to talk to anytime you like, a kind and understanding person who will help you to find meaning in life again, to treasure the memories of your loved one without being overwhelmed and to enjoy your activities, family and friends again.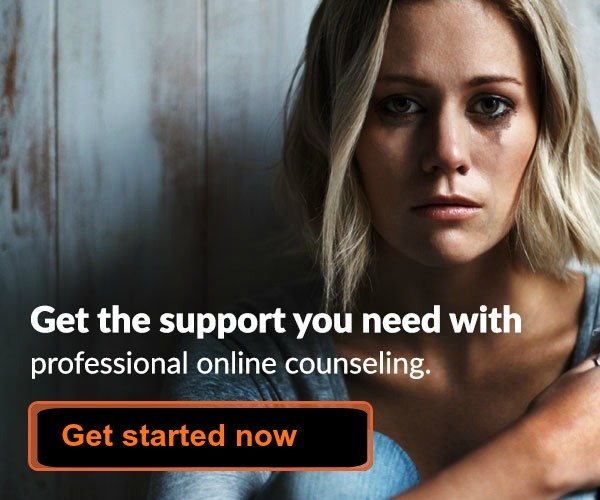 Click here to receive 20% off your first month. Exclusive to GriefandSympathy readers.
---
Sales from our pages result in a small commission to us which helps us to continue our work supporting the grieving.  

Help Other Men with their Grief in this Brief Survey

Grief and Growth Survey for Men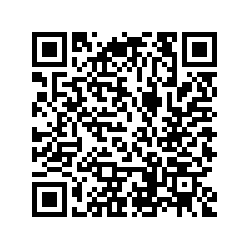 This survey by Stuart, a Master's student at Viterbo University, is focused on the relationship between resilience and grief among men who have lost a loved one within the last 30 years, are at least 18 years old, and use he/him/his pronouns.
---
Hypnosis for Grief - 10 Ways It Can Help You
Try a gentle hypnotherapy track to relax the mind. Learn how self-hypnosis can help you cope with grief at any time of the day or night.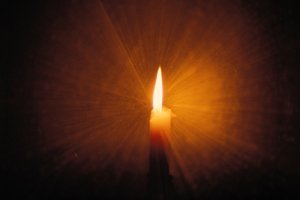 ---
---
For Remembrance: 
Sales from our pages result in a small commission to us which helps us to continue our work supporting the grieving.  
---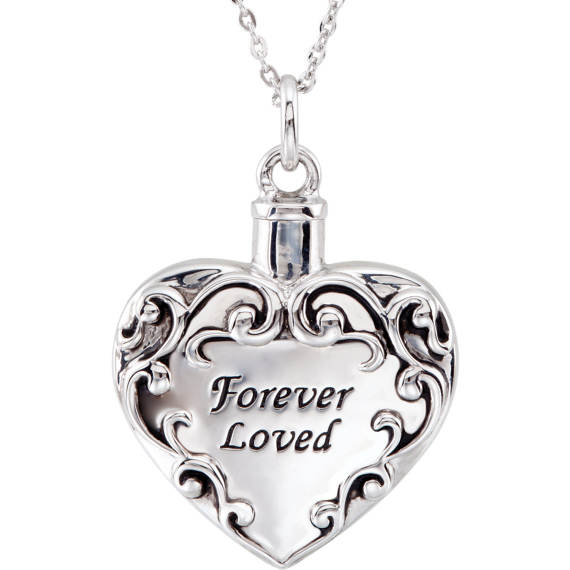 Memorial Jewelry to Honour a Loved One

Check out our lovely range of memorial jewelry for any lost loved one.  Pendants, necklaces, rings or bracelets, we have them all in all kinds of styles.  Choose for yourself or buy as a sympathy gift. 

---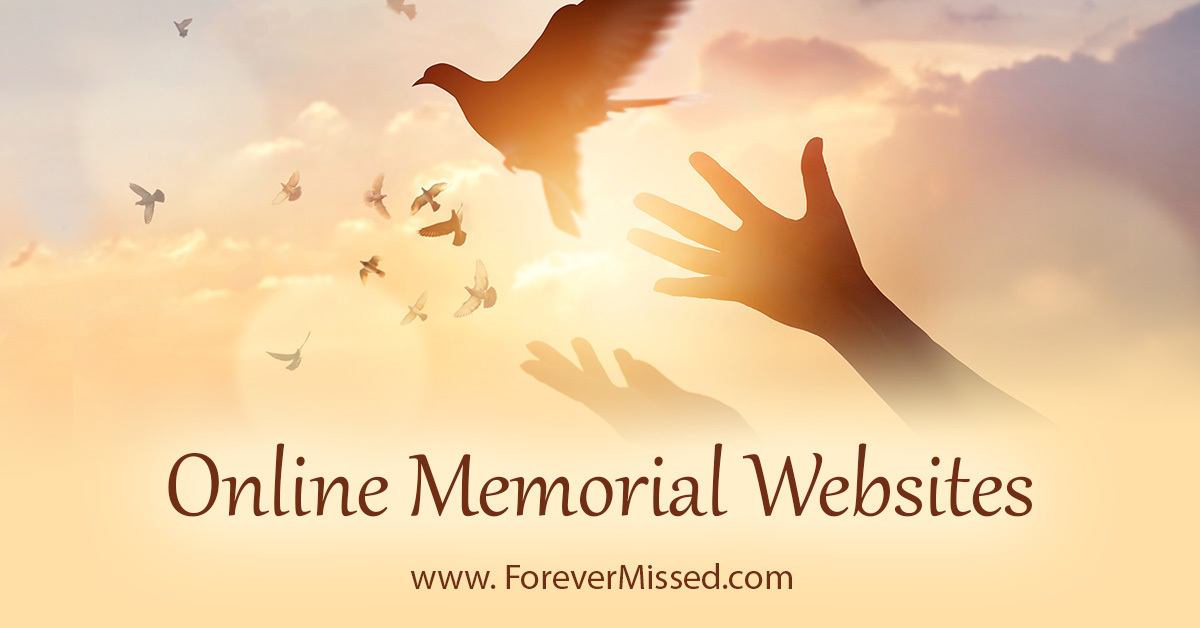 Create an Online Memorial Website
Honour your loved one with their own memorial website.  Share photos, videos, memories and more with your family and friends in a permanent online website.  Free for basic plan with no ads. 
---
Keep in touch with us: 
---
Sign up for our newsletter and receive:

"The 10 Most Important Things You Can Do
To Survive Your Grief And Get On With Life"
Our free downloadable and printable document "The 10 Most Important Things You Can Do To Survive Your Grief And Get On With Life" will help you to be positive day to day.  
The 10 points are laid out like a poem on two pretty pages which you can pin on your fridge door to help you every day! 
All you have to do to receive this free document is fill in your email address below. 
You will also receive our newsletter which we send out from time to time with our newest comforting and helpful information.   You can unsubscribe any time you like, and don't worry, your email address is totally safe with us. 
NEW BONUS - Also receive a copy of our short eBook - '99 Ways to Spot a Great Grief Counselor'.  Available for instant download as soon as you sign up. Never waste money on poor counseling again! 
---
Join us on Facebook for articles, support, discussion and more.  Click 'Like' below.

---