The Most Beautiful Funeral Flowers for a Child or Baby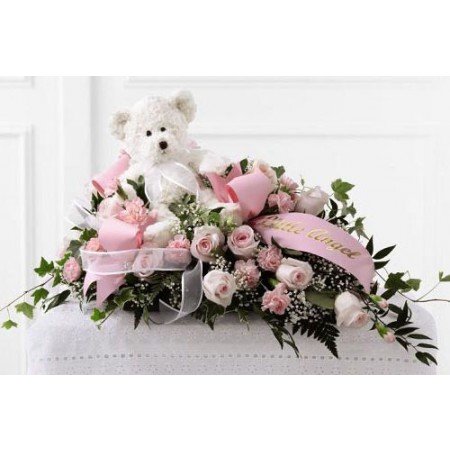 Little Angel Spray with White Teddy for Baby USA.
Scroll Down to Order Many More Floral Designs
This website has been built to help the grieving to cope.  Any sales of items on this page will result in us receiving a small commission which enables us to continue our work on the site.  This doesn't affect the price you are charged, and we only ever recommend pieces which we love ourselves. 
---
Flowers have had symbolic meanings for centuries.  Here are the meanings of some of the flowers in the funeral arrangements for babies and children on this page:  
From The Language of Flowers: 
Carnation, Pink:  Woman's Love
Chrysanthemum, White:  Truth
Roses, Pink:  Grace and Joy
Roses, White:  Innocence
White Lily:  Purity and Modesty
Choosing funeral flowers for a child or baby is one of the hardest tasks you will ever have to face.  But we hope you will take solace in the beauty of nature's bountiful blooms and pride in your choice for the farewell of your precious bundle.

Whether your preference is for a pretty bouquet with a teddy for your little baby, or a white arrangement to symbolise purity, you will find some inspiring designs on our page.  We have pink arrangements for girls or blue for boys.  There are also wreaths of flowers in the shape of hearts to show your eternal love.  
The companies we have partnered with on this page marked USA deliver to all addresses within the USA.  
We have also partnered with Interflora UK who provide free delivery for their funeral flowers within the UK.  
For those in other countries, we hope these designs will inspire you and you can get a local florist make your ideal arrangement.  
Sales from our pages result in a small commission which enables us to support the grieving through this site.  
---
Funeral Flowers for a Baby or Child with Teddy Bear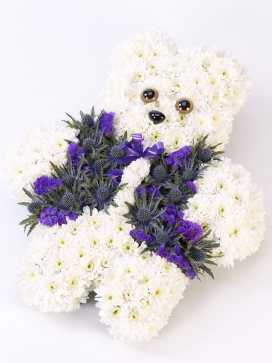 Teddy Bear Arrangement from Interflora UK. Also in Pink
---
Heart Shaped Funeral Flowers for Children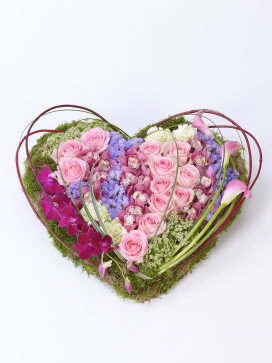 Pink Roses in a Contemporary Heart, by Interflora UK
---
Comforting Blankets and Pillows of Flowers for Baby or Child
Pretty White Pillow of Flowers, by Interflora UK
---
Themed Funeral Flowers for a Child
Check out more unusual and unique flowers such as in the shape of: 
football
baseball
train
motorbike
rabbit
butterfly
 or customise your own design
---
White Flowers for the Purity of a Child
White Wreath with Pink Roses by Interflora UK
---
Pink Flowers for a Girl or Blue for a Boy
Check out the full range of Funeral Flowers from Interflora UK
---
Related Pages: 
More Unique Funeral Flower Designs for Children
Step by Step Guide to Planning a Funeral
Advice for Coping with the Loss of a Child
Books on Coping with the Loss of a Child
---
For Remembrance: 
Sales from our pages result in a small commission to us which helps us to continue our work supporting the grieving.  
---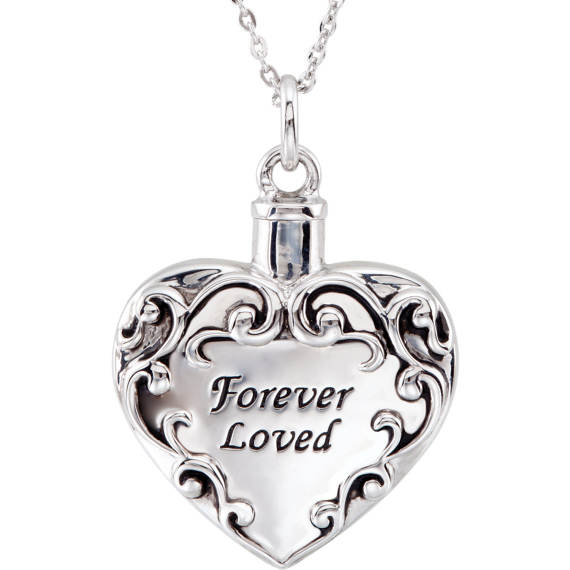 Memorial Jewelry to Honour a Loved One

Check out our lovely range of memorial jewelry for any lost loved one.  Pendants, necklaces, rings or bracelets, we have them all in all kinds of styles.  Choose for yourself or buy as a sympathy gift. 

---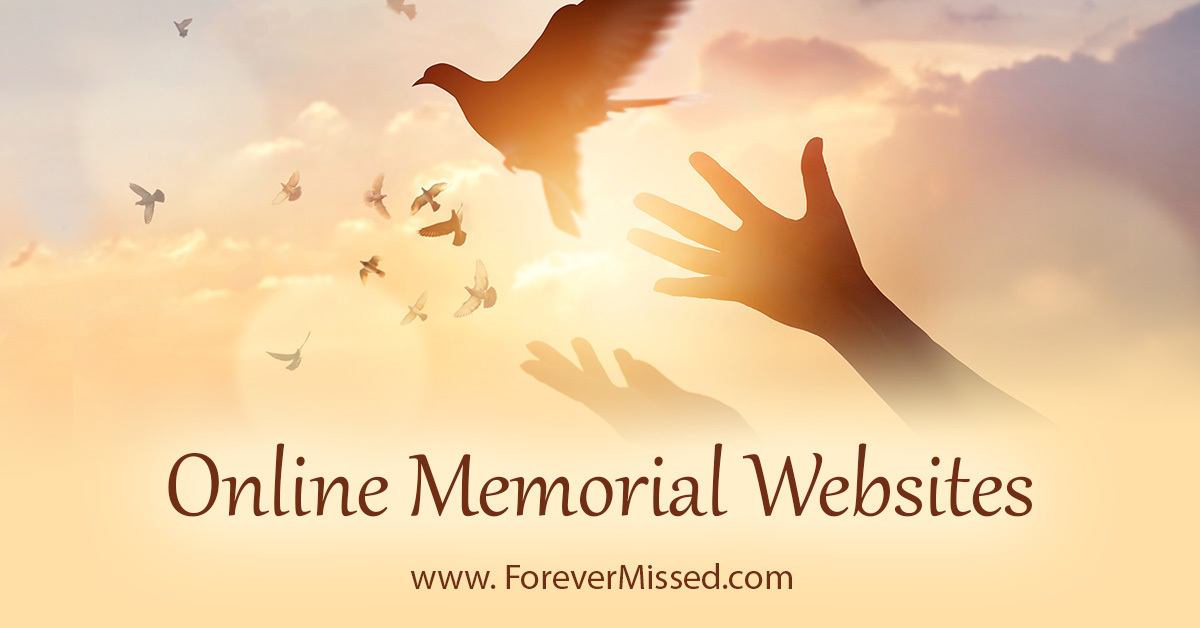 Create an Online Memorial Website
Honour your loved one with their own memorial website.  Share photos, videos, memories and more with your family and friends in a permanent online website.  Free for basic plan with no ads. 
---
For USA Residents: 
Please help our colleagues at Memorial Sloan Kettering Cancer Center, St. Jude Children's Research Hospital, and Children's Hospital of Philadelphia, USA by joining in their research study:


SUPPORT FOR BEREAVED PARENTS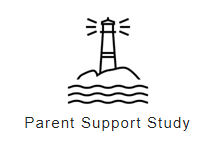 Losing a child to cancer is devastating, and there is a critical need to develop effective supports.
A federally-funded study in the United States (US) evaluating different types of support for bereaved parents is currently seeking participants. Parents residing in the US may be eligible if they lost a child diagnosed with cancer at least 6 months ago and live in one of the following states: NY, NJ, PA, CT, FL, or TN (other eligible states are being added, please complete the survey to check with us).
To find out if you may be eligible, please click here, visit our website at bereavedparentsupportstudy.com, or email us at parentstudy@mskcc.org.
---
Keep in touch with us: 
---
Sign up for our newsletter and receive:

"The 10 Most Important Things You Can Do
To Survive Your Grief And Get On With Life"
Our free downloadable and printable document "The 10 Most Important Things You Can Do To Survive Your Grief And Get On With Life" will help you to be positive day to day.  
The 10 points are laid out like a poem on two pretty pages which you can pin on your fridge door to help you every day! 
All you have to do to receive this free document is fill in your email address below. 
You will also receive our newsletter which we send out from time to time with our newest comforting and helpful information.   You can unsubscribe any time you like, and don't worry, your email address is totally safe with us. 
NEW BONUS - Also receive a copy of our short eBook - '99 Ways to Spot a Great Grief Counselor'.  Available for instant download as soon as you sign up. Never waste money on poor counseling again! 
---
Join us on Facebook for articles, support, discussion and more.  Click 'Like' below.

---