Best Books on Grief for Loss of a Child

This page of books on grief for the loss of a child is dedicated to all those parents who have lost children of whatever age.  We hope that these books will be of some comfort to you on your journey to acceptance.  If you have a favourite book that has helped you, please tell us about it on the form below. 

---
Bearing the Unbearable by Joanne Cacciatore
In addition to having lost a very young child herself, Joanne Cacciatore is a grief researcher and counselor and trains other therapists too.  She has pioneered research into how mindfulness can help those who have suffered traumatic grief, and her book brings these effective methods to all those coping with grief in the most beautiful and poetic form.  
The book was deservedly added to Oprah's Basket of Favourite Things.  
You can read our full review of this book here.  
Click to See Inside
---
Without Jenny by Mark Gunther
This is a novel about the grief of a family after the loss of a daughter at the age of 12 from a sudden accident.  The author has personal experience of such a loss and brings a genuine sensitivity to writing about the tragedy and how the family learn to live again after loss. 
You can read our full review of the book here.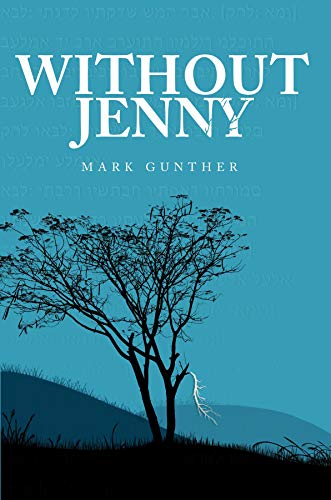 Click to See Inside
---
How Far Is It to London Bridge? Joan Hurley
Joan Hurley's daughter died of Aids in Melbourne, Australia. She was neither an addict, nor economically deprived or socially disadvantaged and she was not infected by a transfusion.
Although this book increases awareness of the fact that women do contract aids, and that it is not just a disease of homosexual men, it is a personal story of a family's devastation, despair and survival. The story is based on Joan's diaries during the time she had left with her daughter before she died. It is about love, sorrow and the family relationships which helped to sustain them through grief.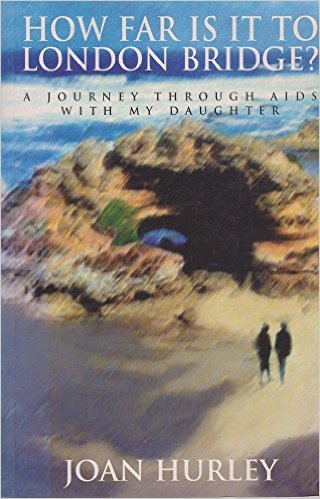 Click to read a sample
---
Freddie: Diary of a Cot Death by Sarah Key
Sarah has written a brave and very personal account of how she survived the death of her son Freddie at age 3 months. It is full of stories of how people don't know how to talk to you when you are bereaved, and tackles some of the most difficult questions, such as what do you say when someone asks how many children you have. It is a frank and sometimes painfully honest account of how she got through it and reflects a brave attitude and strength which can give hope to other mothers who have to face this tragedy.

Click to order here
---
April Fools Day by Bryce Courtenay
This is the poignant story of how Bryce Courtenay's courageous son coped with the multiple difficulties involved in living with Haemophilia. Then he discovered that the blood products given to save his life had infected him with the Aids virus.

Life's misfortunes had indeed been cruel to this remarkable son. It is also a story of how all the family gave loving care and support during his lifetime. It shows how a chronic illness in one member of a family affects everyone. One of the worst things in life is to see someone you love suffer a long term illness. You want to take over the suffering for them.
This a heartbreaking story at times, but the strength and family unity shines through. Everyone should be proud of that. Being there for a loved one is often all we can do. Thank you Bryce for sending me this wonderful personal story, your son would have been so proud, his contribution showed his amazing courage. May you both rest in peace.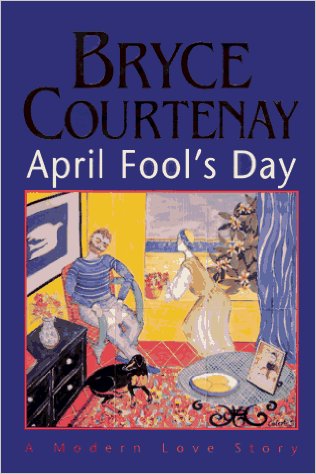 Click to order
---
A Broken Heart Still Beats: After Your Child Dies by Anne McCracken and Mary Semel
This is an anthology of writings brought together by two mothers who have lost children.  It includes prose, poetry and essays by famous writers from ancient times to the present.  It has excellent reviews, though not always an easy read, it puts grief into context.  I'd suggest reading the reviews which you can see if you click through to the book before deciding if this one is for you.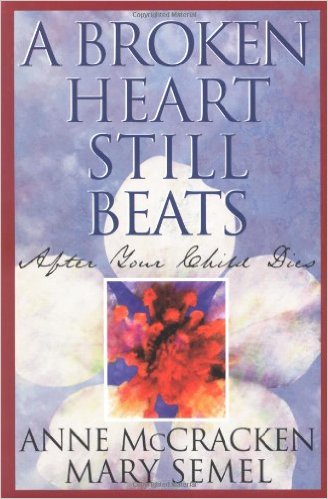 Read a sample here
---
Heaven's Child by Caroline Flohr
Caroline Flohr was a busy wife and mother to five children when her 16-year-old twin daughter, Sarah, was killed in an accident. 
Painting an intimate portrait of a nightmare in a small community and flinging open her family's life for viewing, Caroline captures the reader in a web of raw emotions in events that could strike any family.

Heartbreaking and heartwarming, Heavenʹs Child explores the spiritual journey of loss and love, hope and healing. It's a story of caution, vigilance, living in the moment, and being constantly aware that each day could be our last. It's a story about embracing our humanity and our need to connect with each other.

Immersing readers into the raw emotions of a fatal car accident involving eight teenagers taking a midnight joy-ride, Caroline Flohr details the many phases she and her family and community moved through on their path to accepting - and embracing - a grievous loss. Flohr challenges the reader to consider death not as the end of the journey but as a beginning.

A riveting memoir of life and death...an unforgettable testament celebrating the courage of those who weave tragedy into their lives, Heaven's Child is a powerful short read!

Buy now from Amazon
---
Related Pages: 
How to Cope with the Loss of a Child
Dealing with Miscarriage Grief
Books on Grief for Loss of Child
---
---
For Remembrance: 
Sales from our pages result in a small commission to us which helps us to continue our work supporting the grieving.  
---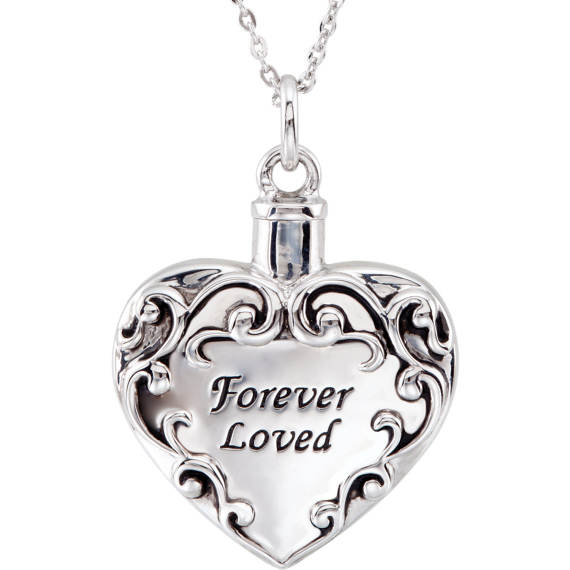 Memorial Jewelry to Honour a Loved One

Check out our lovely range of memorial jewelry for any lost loved one.  Pendants, necklaces, rings or bracelets, we have them all in all kinds of styles.  Choose for yourself or buy as a sympathy gift. 

---
---
Available in the USA Only. Click Banner for More Information.
---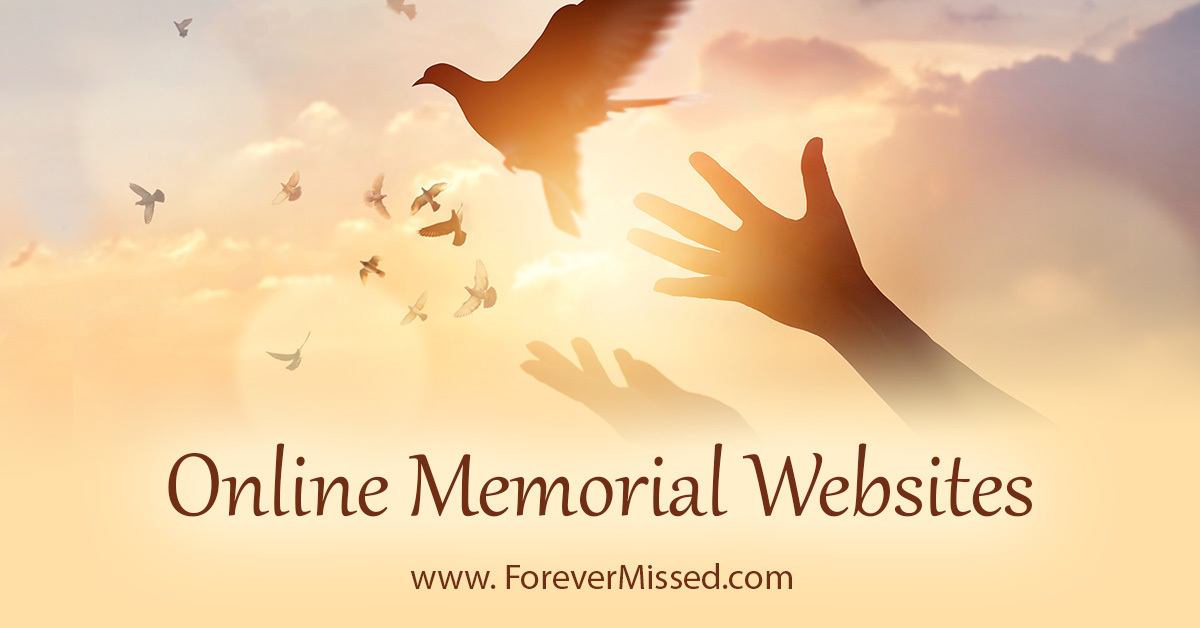 Create an Online Memorial Website
Honour your loved one with their own memorial website.  Share photos, videos, memories and more with your family and friends in a permanent online website.  Free for basic plan with no ads. 
---
Keep in touch with us: 
---
Sign up for our newsletter and receive:

"The 10 Most Important Things You Can Do
To Survive Your Grief And Get On With Life"
Our free downloadable and printable document "The 10 Most Important Things You Can Do To Survive Your Grief And Get On With Life" will help you to be positive day to day.  
The 10 points are laid out like a poem on two pretty pages which you can pin on your fridge door to help you every day! 
All you have to do to receive this free document is fill in your email address below. 
You will also receive our newsletter which we send out from time to time with our newest comforting and helpful information.   You can unsubscribe any time you like, and don't worry, your email address is totally safe with us. 
NEW BONUS - Also receive a copy of our short eBook - '99 Ways to Spot a Great Grief Counselor'.  Available for instant download as soon as you sign up. Never waste money on poor counseling again! 
---
Join us on Facebook for articles, support, discussion and more.  Click 'Like' below.

---