Without Jenny – by Mark Gunther – a Review by Lesley Postle
Mark Gunther's novel, 'Without Jenny' deals with the unimaginable, heart-wrenching grief of losing a child to an accident. He relates how a family experiences their loss, and how, little by little, a new normal creeps into their lives and moments of happiness return. 
Sponsored Content  - Some links on this site may lead to products for which we receive a commission.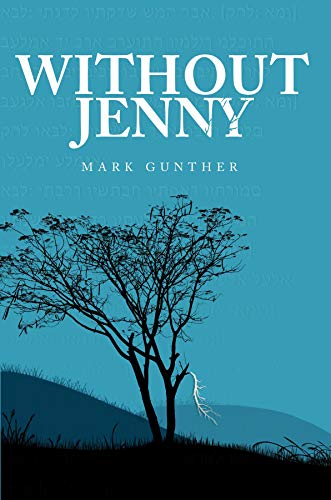 The author writes from a position of experience of this tragic loss, having lost his own daughter when she was 12. This book, though, is a novel, not an autobiography and is written from the point of view of the mother.
He has also changed many details, though the story is similar to his own experience. He writes from the woman's point of view with great sensitivity and understanding. Perhaps this explains why his own marriage survived, one of the very few (around 20%) that withstand the challenges of life grieving the loss of a child. 

There is certainly a good news message to this finely observed novel, though to get there, and to learn how to get there, we traverse with the family the minutae of painful difficulties that such a sudden, tragic loss entails.
Anyone who has lost a child will recognise so many of the small details that would not occur to those not having lived through something like this. Facing up to the awful moment when you discover the last dirty clothes of your child in the washing, or the last cake she made in the freezer.
Coping with the secondary losses like losing touch with your daughter's friends and no longer having them chatting in the back of your car. These are beautifully woven into the down-to-earth narrative of the family's story and will be of comfort to anyone reading it who has had similar experiences, not least to help them feel less alone in their journey. 
Joy, the mother, although not a particularly devout Jew, finds solace in her religion and the sense of history and community she finds there. It is a great demonstration of how we all, whatever our beliefs can find comfort in the rituals that surround death.
In spite of the support she receives from her friends and community, Joy finds herself drifting off to another world where she feels that she might find her dead daughter Jenny. She sees visions and feels drawn to another place. Gunther is not afraid to explore these difficult issues which are fairly common amongst those dealing with traumatic loss. 
His descriptions of the feelings and small things that happen during new grief are highly detailed. Things which most people who have known loss will recognise as they are universal, but often can make you feel like you're going mad at the time, like the momentary forgetting that your loved one is no longer there.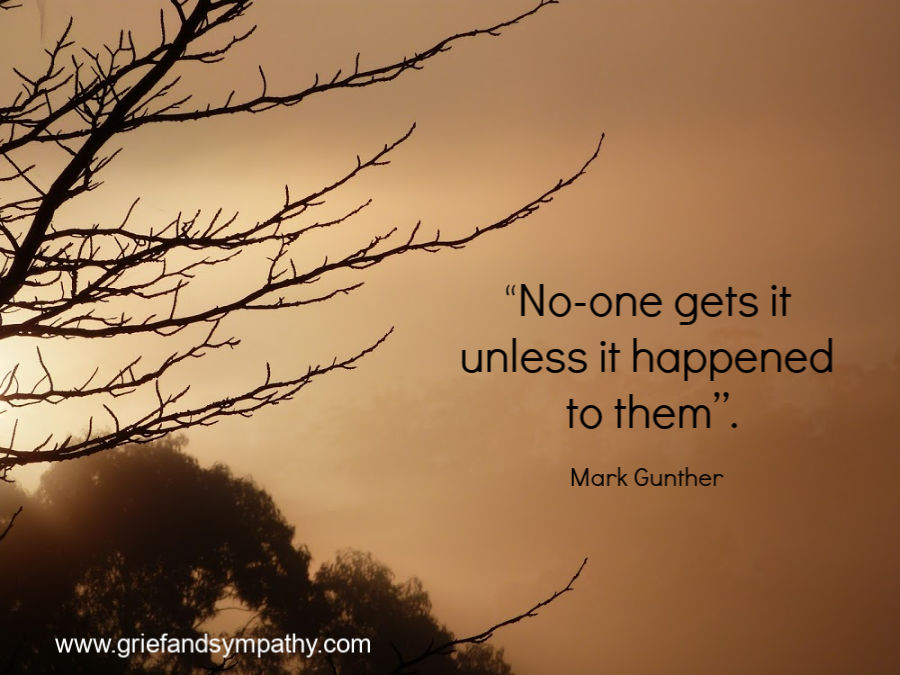 "No-one gets it unless it happened to them"
The book explores how the family negotiate the new normal, having to cope with invasions of people you don't want, how relationships and friendships change or disappear, how they hate the things that people say to them, how the relationship between husband and wife changes and how they grieve differently. 
But they are not all negative changes. Joy discovers who her real authentic friends are, and the ones who can be honest and present for her. She finds that some relationships deepen, while others fall away. 
The emotions of grief are all there in this book and explored in detail, guilt from Joy because of how the accident happened, anger with the world, other people and each other and anger with Jenny for dying, jealousy of those who haven't had to go through what they are facing and those who still have all of their children.
Joy faces the agony of having to re-live the accident while going through an insurance claim against the company responsible for the accident, and the enormity of finding forgiveness for herself. 
Little by little, they are reclaimed by the 'persistence of the world', dragged back into the normality of life, of work, and of their interests. 
One of Joy's biggest challenges during the years immediately after the death of her daughter is re-building the relationship she had with her son, Jake, who was only six when he lost his sister. Not being able to be present for him, to help him and the fear of allowing herself to love him were hard, no matter how much she tried. 
"Oh my love, my dearest sweet baby, I wanted to give the world to you. Who gets that now?" 
This question is answered gradually in fits and starts as Joy begins to find meaning in life again. She gets more involved in Jake's life, she starts cycling again, she enjoys her work. 
"I kept refusing to let her be dead, and that took up all my time."
This quote from Joy helps to explain why she was unable to fully function in her marriage. Gradually, it had foundered as they both went their different ways and got engrossed in work. The marriage is rescued in a way which is quite unexpected and teaches us much about love and forgiveness. 
Joy eventually manages to 'abandon the glory of her bereavement', a penetrating expression which will perhaps only be understood by those who have had their lives taken over by a loss and know how it can become the biggest thing in every waking moment. She finds her way back to a fulfilling, meaningful life in the heart of her family.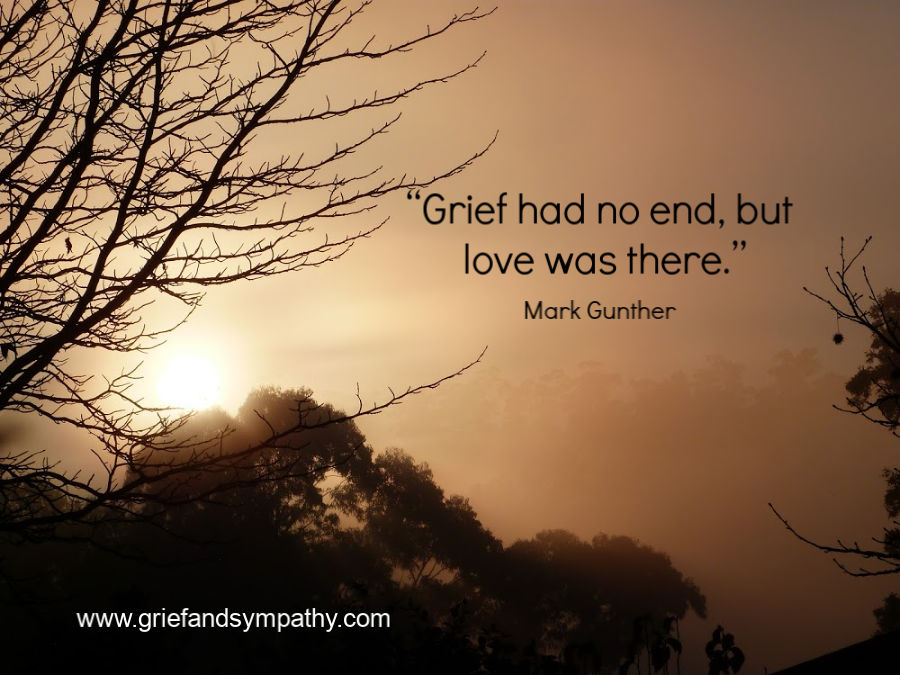 "Grief had no end, but love was there."
Most of all, this book is real, full of love and will touch your heart. 
It is a worthwhile contribution to the grief literature and one which will be of great help to many bereaved parents, and indeed anyone who has experienced grief. 
Read more reviews and purchase this book here: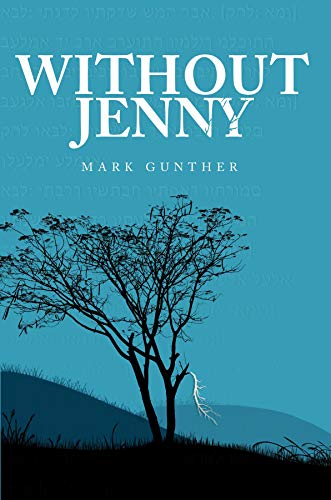 Click Here to Purchase from Amazon
Related Pages 
Coping with the Loss of a Child
Coping with the Death of a Teenager
---
Keep in touch with us: 
---
Sign up for our newsletter and receive:

"The 10 Most Important Things You Can Do
To Survive Your Grief And Get On With Life"
Our free downloadable and printable document "The 10 Most Important Things You Can Do To Survive Your Grief And Get On With Life" will help you to be positive day to day.  
The 10 points are laid out like a poem on two pretty pages which you can pin on your fridge door to help you every day! 
All you have to do to receive this free document is fill in your email address below. 
You will also receive our newsletter which we send out from time to time with our newest comforting and helpful information.   You can unsubscribe any time you like, and don't worry, your email address is totally safe with us. 
NEW BONUS - Also receive a copy of our short eBook - '99 Ways to Spot a Great Grief Counselor'.  Available for instant download as soon as you sign up. Never waste money on poor counseling again! 
---
Join us on Facebook for articles, support, discussion and more.  Click 'Like' below.

---