21 Hidden Benefits of Grief
By Lesley Postle, Editor of this website. 
Benefits??  Of Grief??  I hear you scream.  How can there be hidden benefits of grief?  Grief is terrible.  It makes us want to curl into a ball and not come out.  It is painful, raw, confusing and can last a long time.  So how can we find any benefits in that?  
Well, although none of us realise it at the time, going through the the grieving process is said to make us stronger personalities, better able to cope with challenges later in life.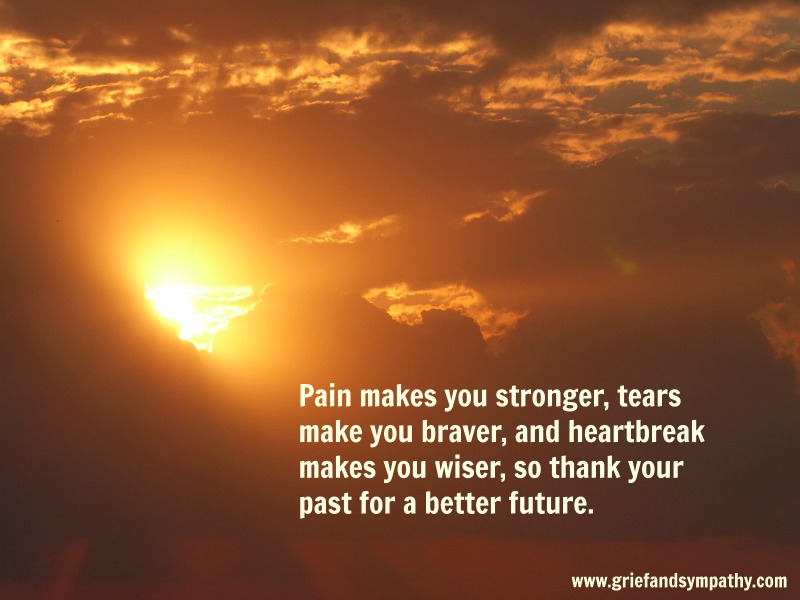 When my Dad died, one of the things which surprised me was just how much I learned about him from all the messages we received from his old friends and colleagues.  Of course, I'd much rather have had him there, but the stories they told and the warmth of the affection that people had for him were huge comforts for me and showed me a side of my Dad that I didn't know. 
It made me think about grief and why we need it in our lives, and the comforts and benefits it can bring on a community as well as a personal level.  
Grief can teach us many things.  It prepares us for coming to terms with our own mortality, it brings communities and families together and can help us to mature and grow as people. It teaches us empathy and understanding so we can be more caring to others.  
Here are some of things that grief has taught me, which I think of as my 'hidden benefits of grief'.  Looking at it like this might be a comfort and help you through the dark times.  
Experiencing the death of a close family member has taught me:
Acceptance of things I can't change

Appreciation of my loved one who's gone

Appreciation for own life

To make the most of every day

A new understanding of my loved one's place in my life

Maturity

Responsibility

A clearer understanding of others

More understanding of myself, my strengths

Confidence that I can cope with anything life throws at me

What's important in life

Not to worry about the trivial

To love those around me

To treasure moments of happiness 

To be grateful for every day

To treasure precious memories

To ensure that I make new special memories
The quality of our lives, not the quantity is what is important. We can all give ourselves permission to be happy again and live a good life for our loved ones. Their love made us strong and better able to cope.
I'm not saying it's easy to learn all these things, and it takes time.  Acceptance isn't won overnight. Denial of grief can make it hard, and if you had a complicated relationship with the deceased it can be exceptionally difficult to come to terms with what has happened. If you feel you need help to reach an understanding and acceptance of your loss, it is nothing to be ashamed about. We all have different life journeys and some will be tougher than others. 
---
We have partnered with BetterHelp to offer flexible online counseling in total confidentiality. You can click here to find out how online counseling works.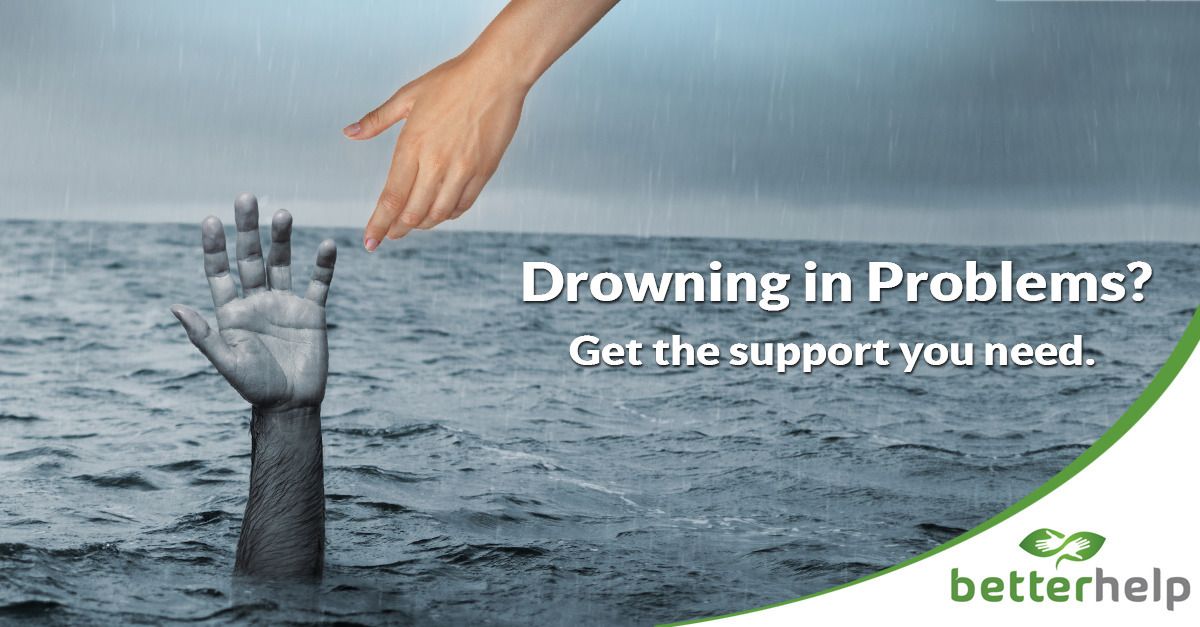 ---
The Hidden Benefits of Coming to Terms with Mortality
Many people go through years of their life without knowing what suffering the loss of a loved one means. The pain of grief has not entered their lives. In western societies funerals and all the surrounding services are kept private for family and friends. We hardly ever see funeral corteges. My mother remembers, 70 years ago now, standing quietly and seeing men taking their hats off out of respect as corteges went by. Parents would explain what was happening and, as best they could, talk about someone dying and what it meant. This opportunity to learn about death does not happen in today's modern societies.
For many children the first experience they have of facing up to a death of a loved one, is the loss of a pet. This can be helpful and prepare them for coping with grief later in life.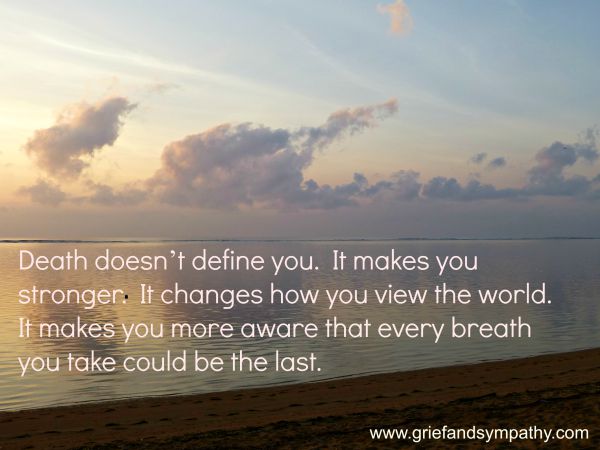 18.  Grief Can Bring Communities Together
Awful tragedies such as natural catastrophes, war, severe floods or fires and terrorist attacks such as the recent one in my old home of Barcelona, are horrendous.  However they do bring people together.  After the Barcelona attack on the Ramblas, thousands gathered to mourn and protest the atrocity which had taken the lives of people from all over the world.
The community spirit of rebuilding together and giving each other support gives a sense of purpose and personal worth. There is the sense of friendship and belonging and it helps to heal.  These gatherings bring hope for peace.  
The loss of a famous person is also a way that communities come together to mourn, and to come to terms with the realisation that life is not permanent. 
19. Grief Can Bring Families Together
When families lose a special parent or sibling, grieving together often brings them closer.  All petty differences are put into perspective. Trivial things are put aside as they mourn the loss of their loved one.  
20.  Learning Empathy Through Grief
Another hidden benefit is that when we have been through loss and the pain of grief, we are in a better position to understand what others are suffering. We are therefore better able to support and comfort them in their time of need. 
21. Relief that our Loved One is at Peace 
When a loved one has been very ill and in pain there is the grief of loss, but also the sense of relief that they are at peace and pain free. No one wants to see a loved one suffer. Relief is one of the more surprising emotions of grief that we have talked about on this site.  You can read more about it here.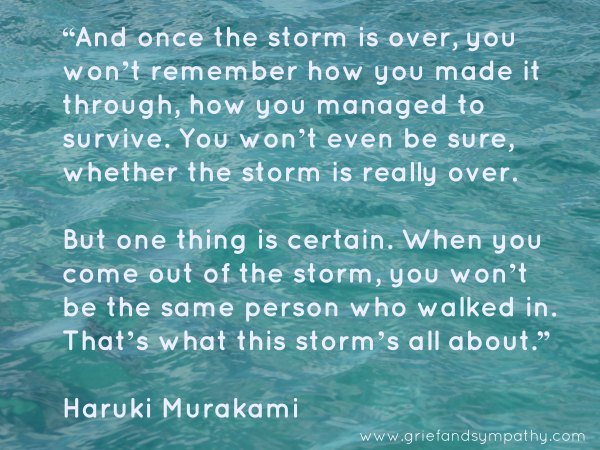 If you are unable to find comfort, or to cherish the happy memories of your loved one, you might need help. See below for details of the expert online counseling service we recommend. 

---
Where to get help: 
---
Have You Considered One-on-One Online Grief Counseling? 
Get Expert and Effective Help in the Comfort of Your Own Home

The following information about online counseling is sponsored by 'Betterhelp' but all the opinions are our own. To be upfront, we do receive a commission when you sign up with 'Betterhelp', but we have total faith in their expertise and would never recommend something we didn't completely approve.  
Do you feel alone and sad with no support and no idea how to move forward?  It can be tough when you are stuck in grief to find the motivation to get the most out of your precious life. 
Online counseling can help by giving you that support so you don't feel so alone. You can have someone to talk to anytime you like, a kind and understanding person who will help you to find meaning in life again, to treasure the memories of your loved one without being overwhelmed and to enjoy your activities, family and friends again.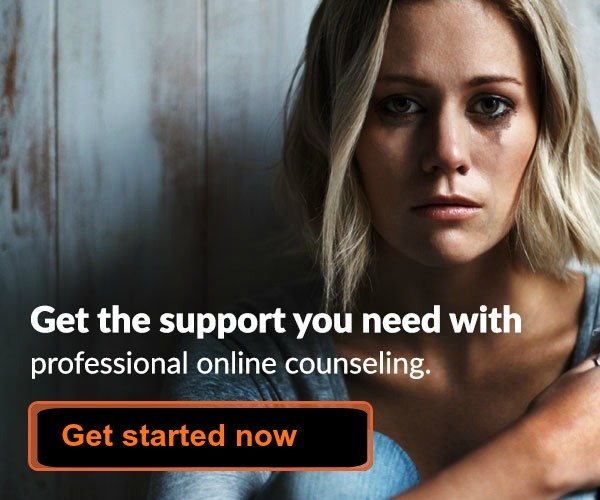 Click here to receive 20% off your first month. Exclusive to GriefandSympathy readers.
---
Sales from our pages result in a small commission to us which helps us to continue our work supporting the grieving.  

Help Other Men with their Grief in this Brief Survey

Grief and Growth Survey for Men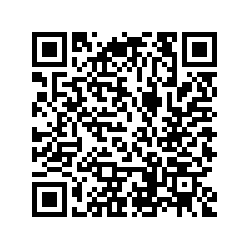 This survey by Stuart, a Master's student at Viterbo University, is focused on the relationship between resilience and grief among men who have lost a loved one within the last 30 years, are at least 18 years old, and use he/him/his pronouns.
---
Hypnosis for Grief - 10 Ways It Can Help You
Try a gentle hypnotherapy track to relax the mind. Learn how self-hypnosis can help you cope with grief at any time of the day or night.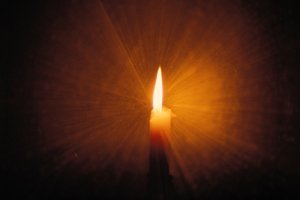 ---
Related Pages: 
Common Questions about Bereavement Answered
Does Online Grief Counseling Work? 
The Hidden Benefits of Grief
---
---
For Remembrance: 
Sales from our pages result in a small commission to us which helps us to continue our work supporting the grieving.  
---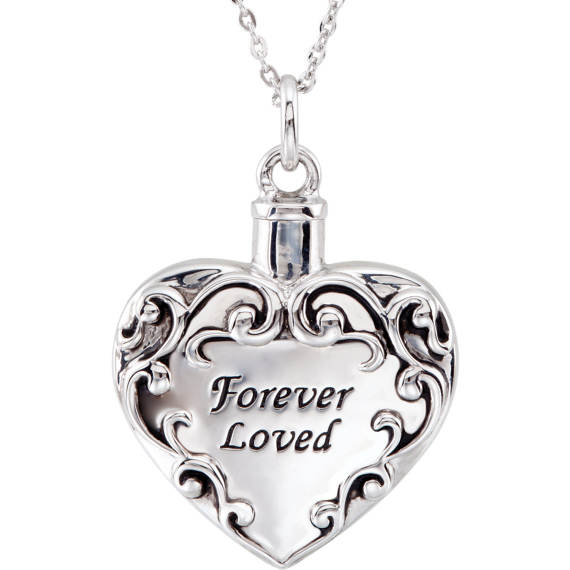 Memorial Jewelry to Honour a Loved One

Check out our lovely range of memorial jewelry for any lost loved one.  Pendants, necklaces, rings or bracelets, we have them all in all kinds of styles.  Choose for yourself or buy as a sympathy gift. 

---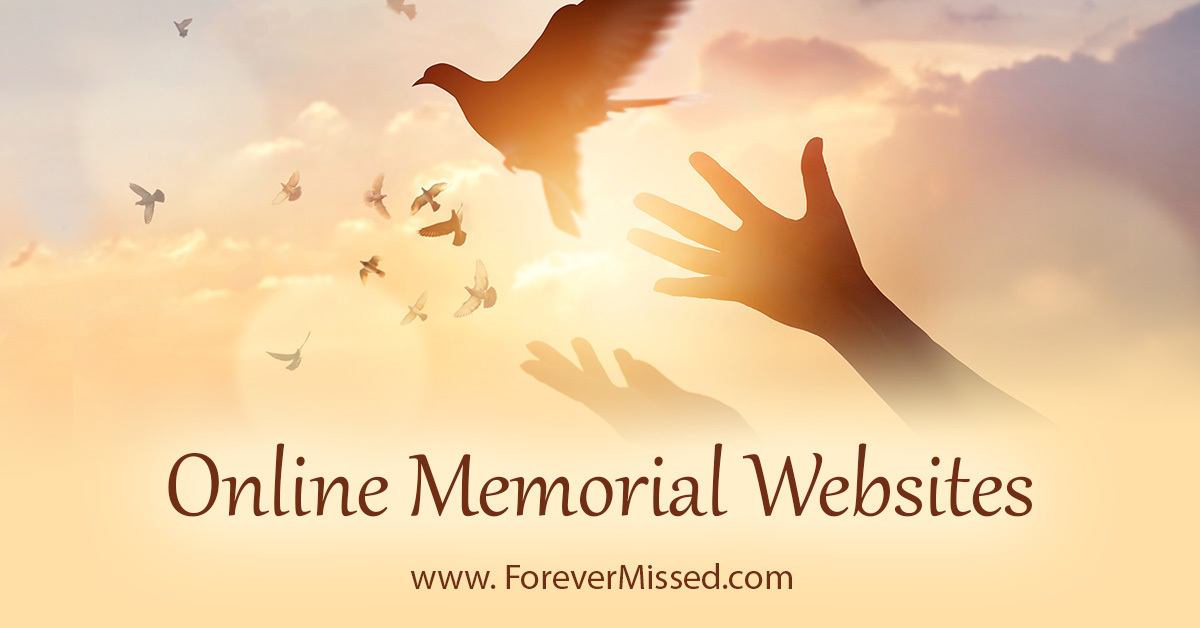 Create an Online Memorial Website
Honour your loved one with their own memorial website.  Share photos, videos, memories and more with your family and friends in a permanent online website.  Free for basic plan with no ads. 
---
Keep in touch with us: 
---
Sign up for our newsletter and receive:

"The 10 Most Important Things You Can Do
To Survive Your Grief And Get On With Life"
Our free downloadable and printable document "The 10 Most Important Things You Can Do To Survive Your Grief And Get On With Life" will help you to be positive day to day.  
The 10 points are laid out like a poem on two pretty pages which you can pin on your fridge door to help you every day! 
All you have to do to receive this free document is fill in your email address below. 
You will also receive our newsletter which we send out from time to time with our newest comforting and helpful information.   You can unsubscribe any time you like, and don't worry, your email address is totally safe with us. 
NEW BONUS - Also receive a copy of our short eBook - '99 Ways to Spot a Great Grief Counselor'.  Available for instant download as soon as you sign up. Never waste money on poor counseling again! 
---
Join us on Facebook for articles, support, discussion and more.  Click 'Like' below.

---