Comforting Pet Loss Greeting Card Messages
What do we say in a pet loss greeting card?  Finding it hard to find the words?  We can help you by suggesting some comforting messages you can include below.  
Losing a pet can be extremely painful. As humans we form very close bonds with our pets so when a friend loses a beloved animal, they appreciate it when we acknowledge their loss. Here's what you can include in a pet loss greeting card.
We have also designed some of our own pet loss cards, which you can see and order below. Sales of these cards help us to continue our work on this site helping those who are grieving. There may also be links on this page which lead to products for which we receive a small commission.  
---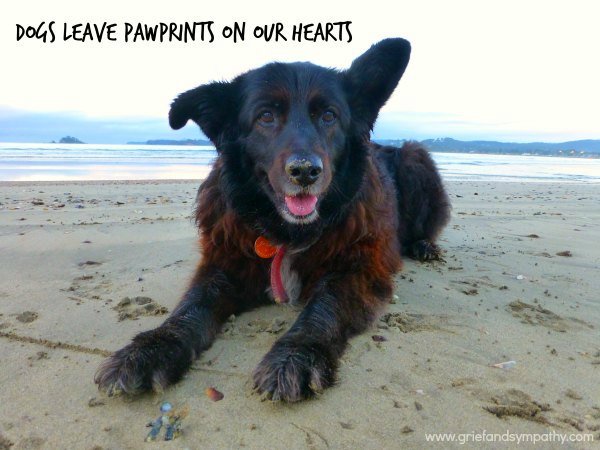 Click here to buy card
---
Acknowledge the loss

You should start by acknowledging their loss. Make the person feel that you understand the pain that they feel. Add a special memory of your own about the pet and remember to mention their beloved animal by name to add a personal touch.

If you can, remind your friend or relative of some special memories such as the first time they got their fur baby or what they were like as a puppy or kitten. 
---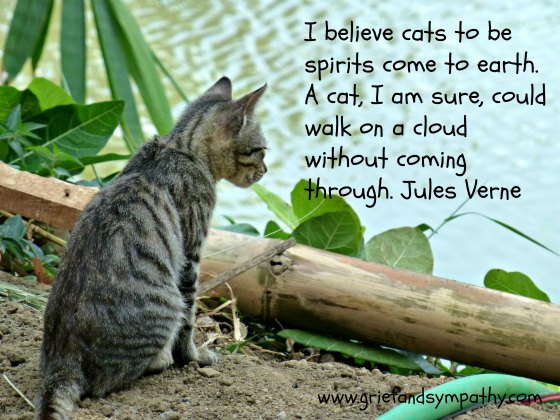 Click to Buy Card
---
Add a personal memory or photo

You can add a personal memory that you have of the special dog, cat, horse or other creature. It might be the day you spent with the pet at the beach.
You can also point out something that the pet used to do that you always loved. In addition, you could attach a photo that you took. Such a gesture will show the owner that you share in their loss. 

---
Send a gift too 
You could even put a photo into a lovely locket so that your friend can keep their beloved pet close to their heart for ever.  Click here to see these lockets and order.
Order Here
---
Share your sympathy

Tell the owner that you understand their loss. Share condolences and offer words of support. We've put in some examples below. Offer a helping hand and a listening ear. It really helps to have someone you can talk to when you experience such a loss.

Let your friend or relative know that you are there if and when they need you. Make an effort to visit them or give them a call. It will provide a great deal of comfort for them to know that there is someone out there supporting them and thinking of them.
Examples of Pet Loss Greetings

Pet loss greetings shouldn't be long. They can just be a paragraph or two that reassures and comforts the pet owner. Here are a few examples:
---
a) Pet loss greeting for a cat 

Hi Miranda,
I am deeply saddened by the loss of Molly. She was such a special feline with a big character. I still remember the first day that you got her. She was such a tiny kitten at the time. I used to love she jumped in my lap and purred so loudly. 
I can't imagine how sad you must feel and I would like to send heartfelt condolences from me and my family. Lexie had a great relationship with Molly and she has taken it pretty hard. I just want you to know that I am here for you. You can call me at any time if you want to talk.
With love,
Emma
---
b) Pet loss greeting for a dog

Hi Lucas,
I am really saddened by the news that Tommy has passed on. I still remember the day that you saved him from the pound. The connection was instant and you have done a great job raising him. He was always such a cheerful creature and I'm sure he knew that you had rescued him and was eternally grateful. 
We will all miss him dearly. His pawprint will remain forever embedded in our hearts. We will miss the trips that we took to the beach on weekends with Tommy. He just adored his swimming didn't he? I just want you to know that Lily and I are here for you. You can call at any time and we will answer.
With love,
Steve
---
c) Pet loss greeting for a horse

Hi Brenda,
I am so sorry to hear about the loss of Steelo. He was a beautiful horse who always put a smile on your face. I know that this will be a hard time for you as you had such a bond with him.  
I will really miss the rides we used to take with him on the weekends. Steelo put a smile on everyone's faces. He was a real companion and I share in your loss. I am here for you if you want to talk. I am actually planning to visit you over the weekend. Before then, you can call at any time.
With love,
Sly
---
What not to write

Do not talk of a replacement pet just yet. Your friend may get another animal but this is not the time to bring up this issue. Give them a chance to grieve first.
A pet loss greeting card with a thoughtful message is a lovely way to let someone know you are thinking about them. The most important thing is to speak from the heart. 
Check out some more suitable sympathy phrases for the loss of a pet here. 
Check out our complete range of pet sympathy cards here.  
You can also send a thoughtful pet loss gift.  We have plenty of ideas for those here: 
---
Pet Loss Sympathy Gifts
Check out our selections of the best pet loss gifts available online here.  

---
Related Pages: 
---
For USA Residents: 
Please help our colleagues at Memorial Sloan Kettering Cancer Center, St. Jude Children's Research Hospital, and Children's Hospital of Philadelphia, USA by joining in their research study:


SUPPORT FOR BEREAVED PARENTS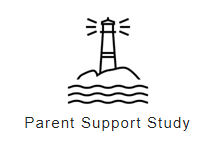 Losing a child to cancer is devastating, and there is a critical need to develop effective supports.
A federally-funded study in the United States (US) evaluating different types of support for bereaved parents is currently seeking participants. Parents residing in the US may be eligible if they lost a child diagnosed with cancer at least 6 months ago and live in one of the following states: NY, NJ, PA, CT, FL, or TN (other eligible states are being added, please complete the survey to check with us).
To find out if you may be eligible, please click here, visit our website at bereavedparentsupportstudy.com, or email us at parentstudy@mskcc.org.
---
Keep in touch with us: 
---
Sign up for our newsletter and receive:

"The 10 Most Important Things You Can Do
To Survive Your Grief And Get On With Life"
Our free downloadable and printable document "The 10 Most Important Things You Can Do To Survive Your Grief And Get On With Life" will help you to be positive day to day.  
The 10 points are laid out like a poem on two pretty pages which you can pin on your fridge door to help you every day! 
All you have to do to receive this free document is fill in your email address below. 
You will also receive our newsletter which we send out from time to time with our newest comforting and helpful information.   You can unsubscribe any time you like, and don't worry, your email address is totally safe with us. 
NEW BONUS - Also receive a copy of our short eBook - '99 Ways to Spot a Great Grief Counselor'.  Available for instant download as soon as you sign up. Never waste money on poor counseling again! 
---
Join us on Facebook for articles, support, discussion and more.  Click 'Like' below.

---