How to Provide Grief Support to Your Friends and Family: Five Lessons

By Aly Bird, author of 'Grief Ally'
Showing up for people who are grieving isn't as easy as it sometimes seems. Grief support is about more than food, flowers, and attending the funeral.
Aly Bird, author of ''Grief Ally: Helping People You Love Cope with Death, Loss, and Grief', explains how we can best provide grief support in five easy lessons.
If the bereaved person is someone close to you, then you're probably looking for more guidance about how to support them in their grief through the long-haul of their loss.
Providing such support requires specific skills and a mindset that take practice to master. Once you have them you'll have a framework to help you navigate nearly every situation involving your bereaved loved one.  
Lesson One: You can't fix grief so provide comfort and ease
Grief is a natural human experience.

The only thing that could fix or cure your person of their grief would be to bring their beloved back from the dead. Unfortunately, you know that is not possible. So instead of trying to fix your person's grief, focus on where you can be helpful: making your person's life easier and more comfortable.
Grief is exhausting.
Grief may well consume your person's mind for a long time. Meanwhile, as they are trying to adjust to a life without their beloved in it they may encounter tactless and unhelpful comments from others, maybe a lot of paperwork, and memory after memory of how life used to be.
On top of all that they are still a human being with human needs and to-do lists': eating, drinking, showering, laundry, keeping a roof over their head, parenting, pet parenting, making an income, and more.
As your person tries to adjust to this new life ask yourself these questions:
How, in this moment, on this day, can I make their life easier?
How can I make them more comfortable?
Then, do those things. Here are some examples:
Take their dog for a walk
Take their kids out of the house for a bit so they can take a nap
Offer to help with tidying up or laundry
Help them take notes in an important meeting or on an important phone call
Lesson Two: Understand that everyone grieves differently and that's okay
The image that we have of grief is often someone overwhelmed with sadness but grief can look like so much more. Don't assume that if your person isn't crying all the time or they've returned to work that their grief is over or that they aren't grieving "appropriately."

Grief is complex. So, too, are the ways your person will actually express how they feel about their loss.
Some people share their grief through emotions. They like telling stories about their person and about the feelings they are having. For others, they move through their grief by doing things. Those things might be related to the death of their beloved such as planning memorials in their honour or doing activities that remind them of the person who died. They might also become focused on solving problems that arise in their new life without their beloved. Some people will do a bit of each: doing and feeling.
I want to you to know that grief is unique for everyone and isn't just sadness so that you can avoid any harmful assumptions.
If you are concerned about how your person is grieving, that's okay. It means you care about them deeply. But before you assume that your person is grieving in an unhealthy way or not grieving at all, because they are not crying all the time or not willing to talk about their loss, pause for a moment.
Then ask yourself:
why are you concerned?
where's the judgement coming from?
It is important that your person is given the space that they need to grieve in the way that feels right to them. Don't try to change the way your person is grieving. Instead, respect that their grief is unique and they will feel much more supported.
Lesson Three: Focus on what you are already good at doing
Grief support is not a one-person job. For your person to reach a different kind of okay after their loss, the ideal situation is to have a team willing to be there for them and help them cope as they learn to live in a world without the person who died. Share this article with their other friends and family. You are a team now. And that is a really good thing for your person and for you.
Your person will have a variety of needs as they grieve. With a team supporting them, your person can rely on a diversity of people and their strengths. That means that you can help them in areas where you already have skills and resources, rather than having to be everything and do everything.
If you don't feel comfortable in the kitchen, you don't have to be there! Maybe, instead, what your person needs is your attention to detail when their brain isn't working? Or they could really use your energy to help occupy their children? Think about what strengths and assets you have and how you can use them to be helpful to your person in the short-term and the long-term after their loss.
Lesson Four: Learn how to be an active listener
Storytelling is part of our nature as human beings. In grief, storytelling is useful for making sense of what has happened and knowing that you are not alone. The power of storytelling also lies with the audience receiving the story. That's where you come in! If you can be an active listener for your person you will help them carry the weight and memory of their beloved.
Active listening is more complex than just hearing what someone is saying. Active listening requires you to be engaged in what your person is saying with their words and with their body. Give them your full attention by not looking at your phone or watching TV. Nod your head or add little words like mmmhmm, okay, or I see while they speak to show that you are concentrating on what they are saying.
The goal of active listening is listening to understand. That is all. Your person doesn't need you to say "me too" or fix anything by helping to solve problems.
If you think you have a solution to a problem they are facing or if you want to share a story of your own, I highly recommend asking for their permission before you do so.
Lesson Five: Take good care of yourself too
Grief support for your person is not a short-term commitment. It may take many years for your person to reach a different kind of okay again. That means that you also need to take care of yourself. Like all human beings, you need food, water, shelter and rest among other things, to stay alive. You also need to avoid chronic stress to stay healthy and because of that grief support requires a particular kind of self care.
Self care in grief support requires that you pause before jumping in to help your person.
Like they say on airplanes, put your own oxygen mask on first.
Check in with yourself and tune in to what you are feeling and experiencing because of this death in your community.
Showing up for your person through the long-haul of their grief will require being present to some of life's deepest, darkest, and most chaotic emotions on top of observing the hardest truth of being human: that one day everyone dies.
It is okay to take a moment or a breath to acknowledge your own grief that might be arising because someone in your community has died. Figure out what you will need to take care of yourself while you walk next to them on their grief journey. It is not selfish to do so, instead it is what will help you survive.
The five lessons in this article are based on what I teach in my book, 'Grief Ally: Helping People You Love Cope with Death, Loss, and Grief'. If you are looking for more guidance, click on the book to have a look inside and order.
Click Here for More Information and to Order
Aly Bird is an author, coach, therapist-in-training, and also a widow. You can find her on social media @thealybird or visit her website www.alybird.com
Related Pages: 
More on helping others cope with grief 
What to say to someone who is dying
How to Write Words of Sympathy
How to Provide Grief Support
---
For Remembrance: 
Sales from our pages result in a small commission to us which helps us to continue our work supporting the grieving.  
---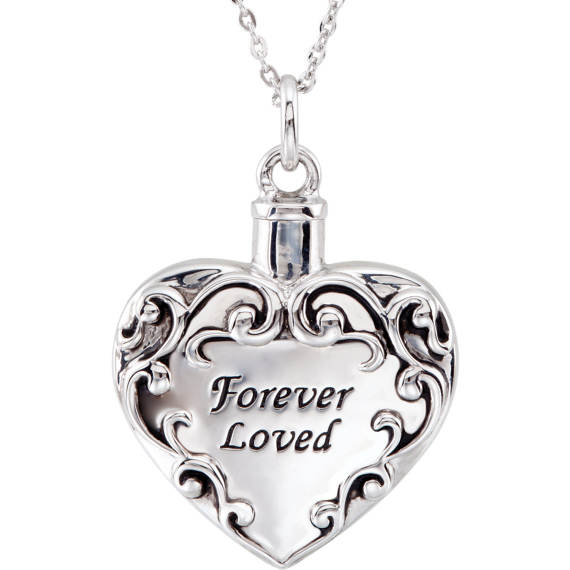 Memorial Jewelry to Honour a Loved One

Check out our lovely range of memorial jewelry for any lost loved one.  Pendants, necklaces, rings or bracelets, we have them all in all kinds of styles.  Choose for yourself or buy as a sympathy gift. 

---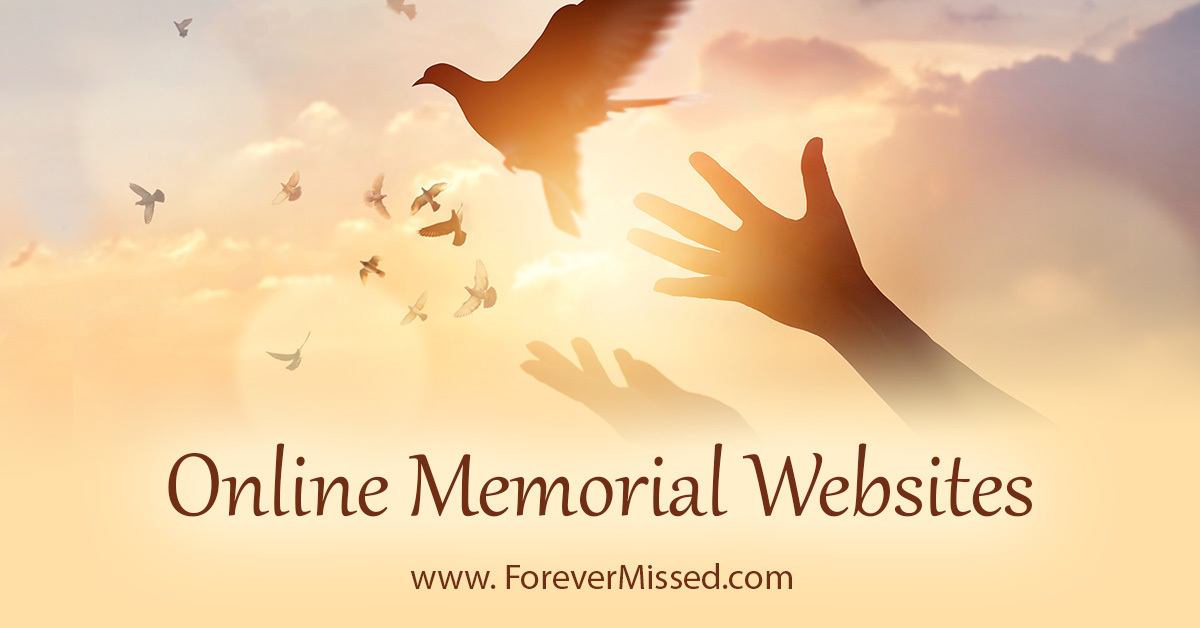 Create an Online Memorial Website
Honour your loved one with their own memorial website.  Share photos, videos, memories and more with your family and friends in a permanent online website.  Free for basic plan with no ads. 
---
Keep in touch with us: 
---
Sign up for our newsletter and receive:

"The 10 Most Important Things You Can Do
To Survive Your Grief And Get On With Life"
Our free downloadable and printable document "The 10 Most Important Things You Can Do To Survive Your Grief And Get On With Life" will help you to be positive day to day.  
The 10 points are laid out like a poem on two pretty pages which you can pin on your fridge door to help you every day! 
All you have to do to receive this free document is fill in your email address below. 
You will also receive our newsletter which we send out from time to time with our newest comforting and helpful information.   You can unsubscribe any time you like, and don't worry, your email address is totally safe with us. 
NEW BONUS - Also receive a copy of our short eBook - '99 Ways to Spot a Great Grief Counselor'.  Available for instant download as soon as you sign up. Never waste money on poor counseling again! 
---
Join us on Facebook for articles, support, discussion and more.  Click 'Like' below.

---