Coping with Grief Anxiety - Tips

Coping with grief anxiety is one of the things most people have to deal with when suffering a loss.  Grief is on the top of the list of life's stresses.  Loss of a loved one is the most stressful event we can experience in our lives, so it's not surprising that we often suffer anxiety symptoms during the grieving process. 
Stress can make us feel unwell, stop us sleeping and put a lot of strain on our bodies.  These tips for relaxation may help you to cope during this most challenging of times in your life. 
In the book 'Feel the Fear and Do It Anyway', Susan Jeffers describes how, if we really face our fears and feel them they become less frightening and much easier to overcome. The same is true of grief and anxiety. If we bury our emotions, or deny them, they are only likely to cause problems later on. They will resurface or be expressed in other ways, such as illness, anger or violence.

In these days of busy lives and stress, TVs, computers and constant activity, it's so easy to block out our emotions, ignore them, refuse to feel them. Many might shut them out with alcohol or drugs.

But if we make time to feel our feelings, express them, work through them, they will become less intense and much more manageable. Then we can move on and find happiness and love again.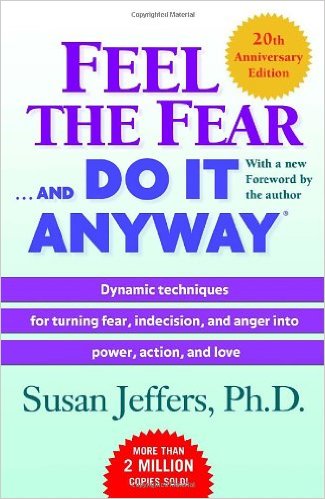 Click to Buy Now
Yoga or Meditation for Coping with Grief Anxiety

I have been amazed a couple of times when I have done yoga or meditation how feelings that I thought I had dealt with have bubbled to the surface and I have found myself sobbing.  But it was a very healing experience and yoga teachers report that it is quite common for emotions to come to the surface during practice. 

So how can we get in touch with our emotions?  Giving ourselves time to relax is a very good way to start and will help to prevent anxiety attacks in the future. 

There are many different ways of relaxing.  Some will be able to relax just by doing something they love.  Maybe going for a long walk, or getting absorbed in a book or hobby.  Something like a jigsaw or a crossword might suit some people. Others will need to do specific relaxation techniques in order to switch off and relax. 
You will find lots of tips for relaxation which will help you coping with grief anxiety in the following pages:


Activities for de-stressing and relaxing

Easy Relaxation Techniques and Meditation for Grief
Overcoming Grief Sleep Problems

Expressing grief through art, music, dance, theatre and writing
Read how guest writer Ankita Singh used yoga to help her overcome grief
Grief and Sympathy Home
>
How to Deal with Grief
> Coping with Grief Anxiety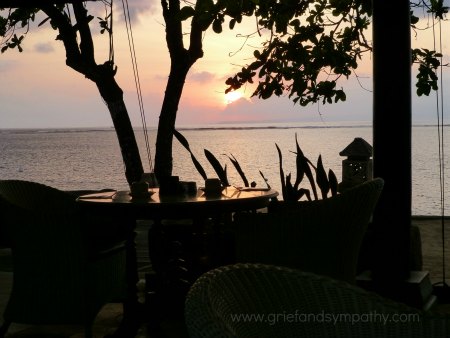 Sales from our pages result in a small commission to us which helps us to continue our work supporting the grieving.  
---
---
Memorial Magnolia Tree

The Magnolia is one of the earth's oldest plants, with a spectacular flower which dates back 95 million years.  What a beautiful specimen to commemorate a life. 
These trees are grown by the foremost magnolia nursery in the country and they will send a variety most suited to the recipient's climate. 
The flowers in spring will bring joy to the bereaved and help to heal their heart.



---
Please Support this Site with a Donation

If you have found our site helpful, please consider a small donation towards our running costs.  It is expensive in time and money to maintain the site and we try to keep it as ad free as we can! 
If everyone were to donate just one dollar, it would cover our costs.  A little more will help us to expand and reach even more people. 

Please note we are not a not-for-profit organisation, so you won't be able to claim this donation against your tax!  But we do need to eat and pay the phone bill!
You can use your paypal account but you don't need to belong to paypal to use this secure payment button, it accepts all major debit and credit cards. We do not collect any of your personal information when you make a payment. 

We thank you and all our readers thank you for whatever you can afford. 
---
Join us on Facebook for articles, support, discussion and more.  Click 'Like' below.

---
Sign up for our newsletter and receive:

"The 10 Most Important Things You Can Do
To Survive Your Grief And Get On With Life"
Our free downloadable and printable document "The 10 Most Important Things You Can Do To Survive Your Grief And Get On With Life" will help you to be positive day to day.  
The 10 points are laid out like a poem on two pretty pages which you can pin on your fridge door to help you every day! 
All you have to do to receive this free document is fill in your email address below. 
You will also receive our newsletter which we send out from time to time with our newest comforting and helpful information.   You can unsubscribe any time you like, and don't worry, your email address is totally safe with us. 
---