Sympathy Cards Online

Looking for sympathy cards online?  You've come to the right place. 
We specialise in all kinds of sympathy cards for any type of loss or bereavement at our own special Grief and Sympathy Store on Zazzle.  All proceeds from the cards go towards helping run this website, which aims to help those who are grieving. 
All of these cards were designed by us from our own photographs.  They are high-quality glossy cards which look really beautiful. They are printed on demand, and so can be customised with your own message and sent direct to your friend or loved one. 
They can be ordered in any quantity from a single card to as many as you need. The more you order, the bigger discount you get! 
(The copyright notice isn't on the actual card!)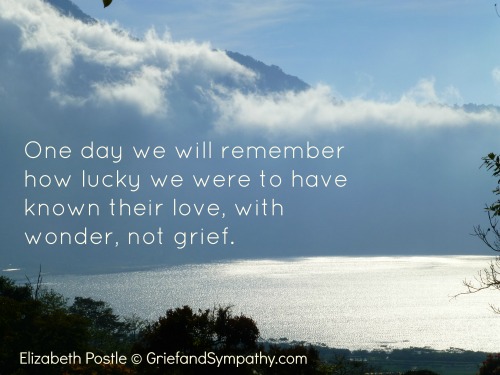 Wonder Not Grief Quote by Elizabeth Postle, Click to Buy as a Card
Sympathy cards can be kept forever and carry on giving comfort long after the funeral is over.  Often a person is in shock when they receive your sympathy card, and only really read it properly weeks later.  This is often when they get most benefit from knowing that you were thinking of them, and how much you appreciated their lost loved one.
Here are a few examples of the sympathy cards available online at our store. 

Click on the images to see the larger version and find out more:

Sympathy Cards for the Loss of Children or Baby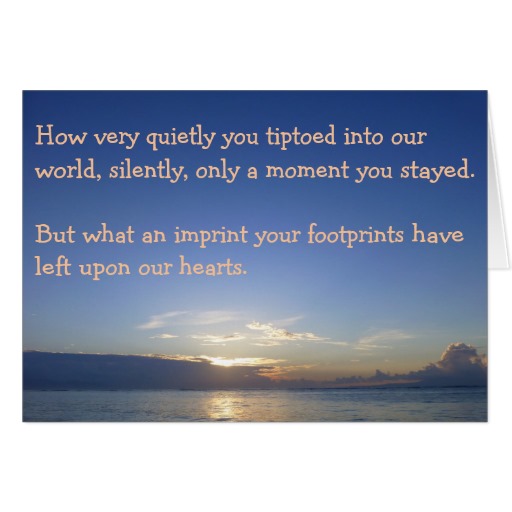 "How very quietly you tiptoed into our world, silently, only a moment you stayed.  But what an imprint your footprints have left upon our hearts."
"As you danced in the light with joy, love lifted you.  As you brushes against this world so gently, you lifted us".  Quality card with uplifting sunrise.  
Buy OUr New Book!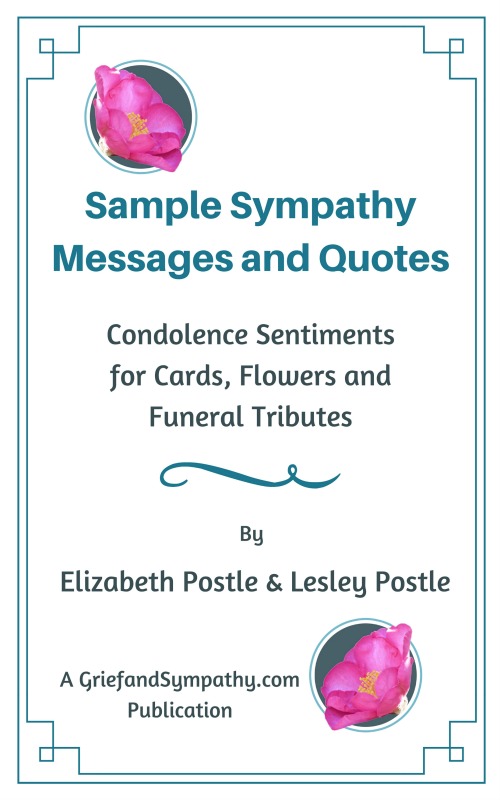 Click to Read a Sample and Order
---
Related Pages: 
For Pet Loss:
Horse Sympathy Cards and Gifts
For lots of sample messages, sympathy sentiments, verses, quotes and other beautiful words to put in your cards, visit our pages at "Words of Sympathy"
For advice on helping those who are grieving click here.
Grief and Sympathy Home
> Sympathy Cards Online