Compare and Order Funeral Flowers Online
Ordering flowers for a funeral is a sad and emotional task.  We will try to make your job easier by bringing you the best options there are online.  
1.  First choose from our range of different types of flowers below.  Pick the category which is most appropriate for your situation. 
2.  Click through to see the most beautiful designs we could find online, find out prices and order for fast delivery.   
Funeral Casket Flowers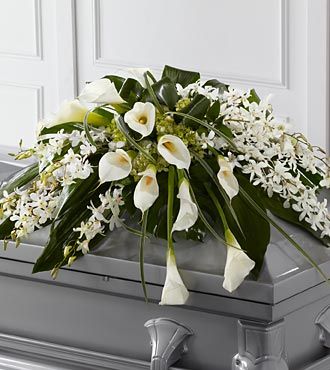 Click to See All Designs
Funeral Wreaths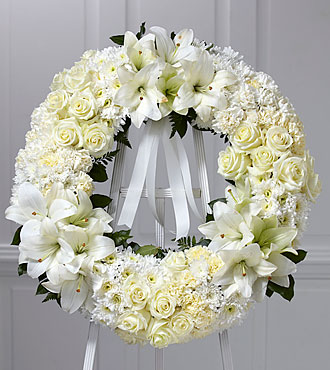 See Whole Range of Wreaths Here
Cross Funeral Flowers
Choose Cross Arrangements Here
Funeral Flowers for a Child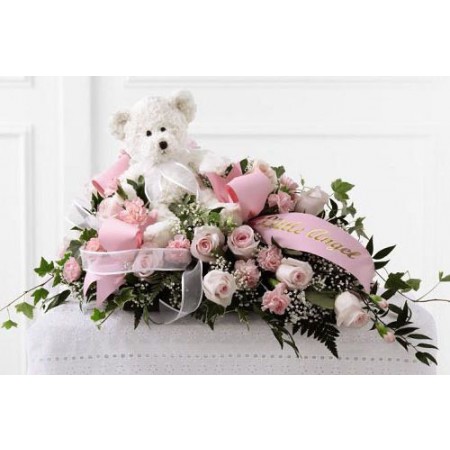 Perfect Floral Designs to Honour Babies and Children
Unique Flower Arrangements
Unique and Unusual Flowers including Animals, Rural, Religious, Initials, Names and Custom Designs
Heart Funeral Flowers
Our Personally Selected Heart Shaped Flower Range
Casket Flowers Suitable for Men

Choose Flowers for Men
Military and Patriotic Themed Flowers
Choose from Our Special Range of Flowers for Service Men and Women
Traditional Funeral Arrangements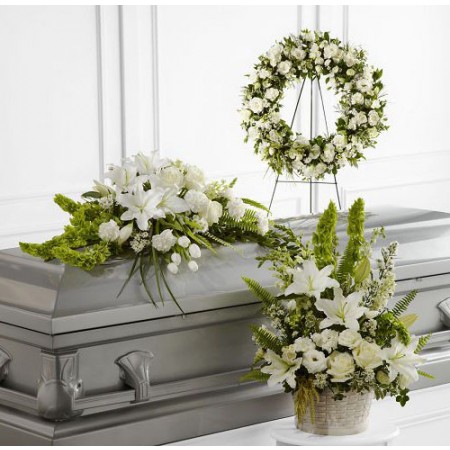 Buy a Traditional Funeral Flower Package
Funeral Flowers UK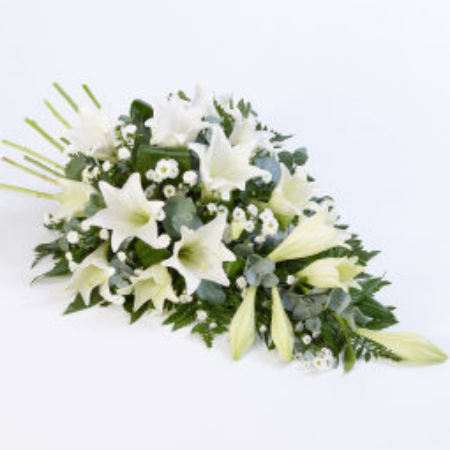 Click for Free Delivery of Funeral Flowers within the UK
Inexpensive Funeral Flowers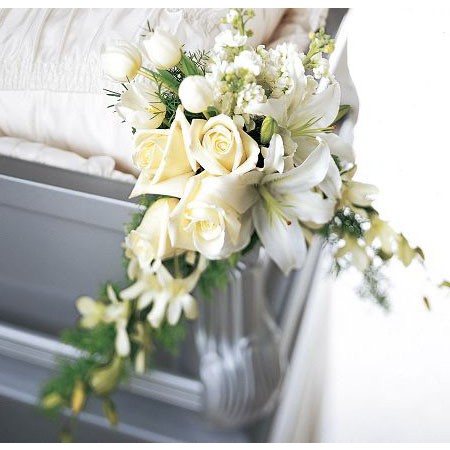 Choose Budget Funeral Flowers Here
Silk Funeral Flowers

Shop for Silk Flower Arrangements Here
Related Pages: 
Uplifting Message Examples for Funeral Flowers
Step by Step Guide to Planning a Funeral
How to Choose Funeral Caskets and Urns
Grief and Sympathy Home
> Order Funeral Flowers Online
---