Missing You - A Poem after the Loss of My Dad
by Tina Ridgway
(Roswell, New Mexico )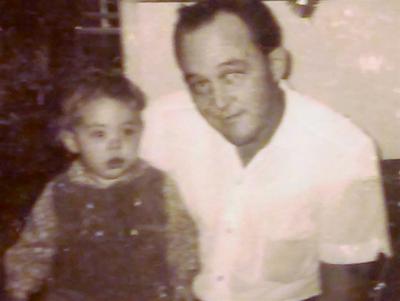 Fathers day fell just a few weeks after my dad passed away. It was a very hard time in my life. I had also lost my beloved pet of 16 years. My dog Lucy just a few days before Fathers Day. I got my love of animals from my dad. A lot of the traits I like about myself I got from my dad.

MISSING YOU

My first Fathers Day without a dad
never has a holiday felt so empty and sad.

Just a few weeks ago, I won't forget the day
Mom called the house, told us to hurry
you were about to go away.

It's so hard to lose you
I'm doing a lot of crying.
Living without you
is something I don't feel much like trying.

Some days I just want to bury the pain with sleep
If I don't, I will just sit and think and weep.

I keep myself busy with things that I do
but when I pause, I always think of you.

I think on how you were always so tough
a man's man, gruff and strong
integrity and diligence your whole life long.

Daddy, you by far, were my favorite being on this planet, you encompassed everything I respect, everything I hold dear, your unique perspectives laid waste to my fear.

You were quick with a comeback, your wit is still respected far and wide.

There will be stories that are told and memories shared. Of truths, you spoke few would have dared.

At your memorial, no matter what else people said, the go-to word to describe you that all of them had? The word was "integrity" how proud I was and how proud I am to have the privilege to call you my dad.

Something in me shattered the day we lost you
I find myself not knowing what to say or do
This world seems unfamiliar ground
Without my hero, my star, my daddy around.

It hurts having to adore you from afar
even knowing it is wonderful where you are.
I have faith, eternal is life
I guess it is too soon for this to
comfort grieving children and a wife.

You can love someone with all your might
But you can never love them as much as you miss them when they lose their fight.

Life is a gift, and Dad, you lived yours well
I hope this is the same story my life will tell.

I will be able to see you and tell all of this someday when it is my turn to take the trip you took so very far away.

I miss you, Daddy.
---
Where to get help: 
---
Have You Considered One-on-One Online Grief Counseling? 
Get Expert and Effective Help in the Comfort of Your Own Home

The following information about online counseling is sponsored by 'Betterhelp' but all the opinions are our own. To be upfront, we do receive a commission when you sign up with 'Betterhelp', but we have total faith in their expertise and would never recommend something we didn't completely approve.  
Do you feel alone and sad with no support and no idea how to move forward?  It can be tough when you are stuck in grief to find the motivation to get the most out of your precious life. 
Online counseling can help by giving you that support so you don't feel so alone. You can have someone to talk to anytime you like, a kind and understanding person who will help you to find meaning in life again, to treasure the memories of your loved one without being overwhelmed and to enjoy your activities, family and friends again.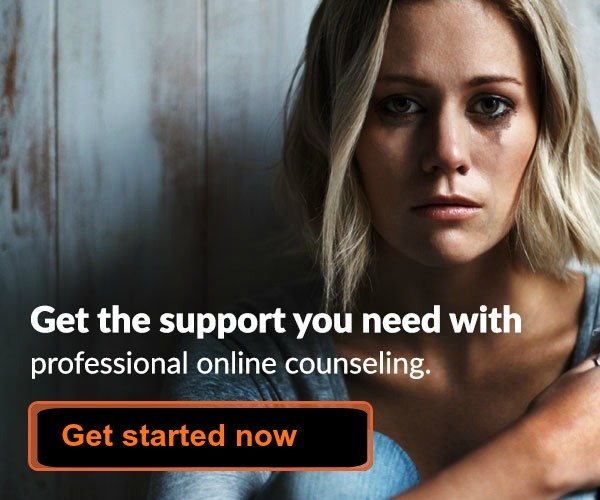 Click here to receive 20% off your first month. Exclusive to GriefandSympathy readers.
---
Sales from our pages result in a small commission to us which helps us to continue our work supporting the grieving.  

---
Hypnosis for Grief - 10 Ways It Can Help You
Try a gentle hypnotherapy track to relax the mind. Learn how self-hypnosis can help you cope with grief at any time of the day or night.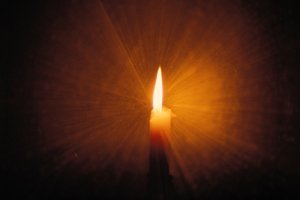 ---
---
For USA Residents: 
Please help our colleagues at Memorial Sloan Kettering Cancer Center, St. Jude Children's Research Hospital, and Children's Hospital of Philadelphia, USA by joining in their research study:


SUPPORT FOR BEREAVED PARENTS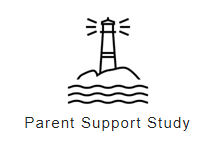 Losing a child to cancer is devastating, and there is a critical need to develop effective supports.
A federally-funded study in the United States (US) evaluating different types of support for bereaved parents is currently seeking participants. Parents residing in the US may be eligible if they lost a child diagnosed with cancer at least 6 months ago and live in one of the following states: NY, NJ, PA, CT, FL, or TN (other eligible states are being added, please complete the survey to check with us).
To find out if you may be eligible, please click here, visit our website at bereavedparentsupportstudy.com, or email us at parentstudy@mskcc.org.
---
Keep in touch with us: 
---
Sign up for our newsletter and receive:

"The 10 Most Important Things You Can Do
To Survive Your Grief And Get On With Life"
Our free downloadable and printable document "The 10 Most Important Things You Can Do To Survive Your Grief And Get On With Life" will help you to be positive day to day.  
The 10 points are laid out like a poem on two pretty pages which you can pin on your fridge door to help you every day! 
All you have to do to receive this free document is fill in your email address below. 
You will also receive our newsletter which we send out from time to time with our newest comforting and helpful information.   You can unsubscribe any time you like, and don't worry, your email address is totally safe with us. 
NEW BONUS - Also receive a copy of our short eBook - '99 Ways to Spot a Great Grief Counselor'.  Available for instant download as soon as you sign up. Never waste money on poor counseling again! 
---
Join us on Facebook for articles, support, discussion and more.  Click 'Like' below.

---