Unique and Beautiful Memorial Urns for Ashes

These elegant memorial urns for the ashes of your loved one will really honour their final journey.  Special in life, your loved one deserves an urn which reflects your love.  Choose from these really high quality and beautifully made designs. 
The following designs are available for shipping to most countries worldwide.

This website has been built to help the grieving to cope.  Any sales of items on this page will result in us receiving a small commission which enables us to continue our work on the site.  This doesn't affect the price you are charged, and we only ever recommend pieces which we love ourselves. 
More Beautiful Memorial Urns which Ship Internationally

These pretty floral design urns ship to over 75 countries and are sold by Amazon.com. 
By buying online you will pay a fraction of the cost that you would pay a funeral director.  These two are just over $100 each.  The funeral home will be able to provide a temporary urn and transfer your loved one's remains to your chosen permanent urn when it arrives. 
These are ideal for display or for putting in a niche in a columbarium.  Check with your local cemetery what sizes are their niches.  Some cemeteries require you to put your urn inside an urn vault too. 

See also Biodegradable Cremation Containers for Water or Land Burial
---
---
For Remembrance: 
Sales from our pages result in a small commission to us which helps us to continue our work supporting the grieving.  
---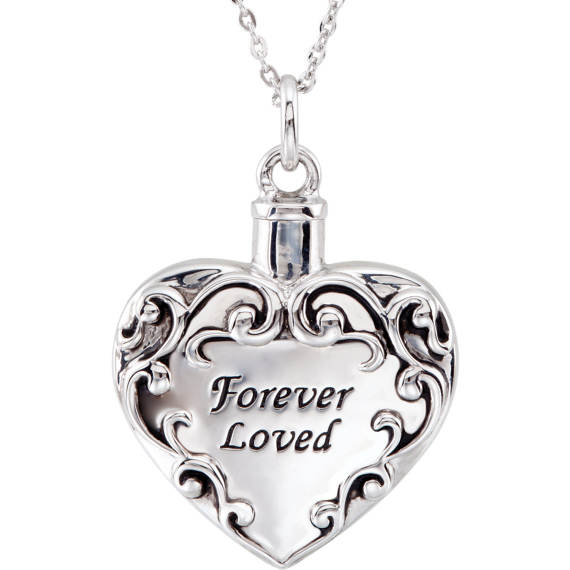 Memorial Jewelry to Honour a Loved One

Check out our lovely range of memorial jewelry for any lost loved one.  Pendants, necklaces, rings or bracelets, we have them all in all kinds of styles.  Choose for yourself or buy as a sympathy gift. 

---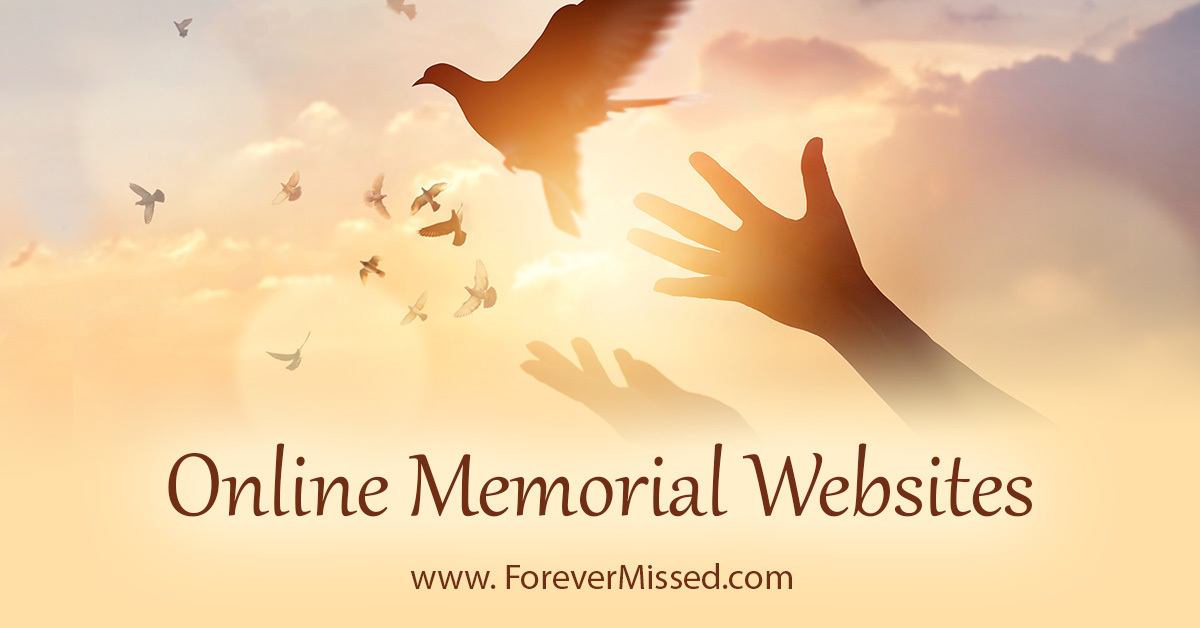 Create an Online Memorial Website
Honour your loved one with their own memorial website.  Share photos, videos, memories and more with your family and friends in a permanent online website.  Free for basic plan with no ads. 
---
For USA Residents: 
Please help our colleagues at Memorial Sloan Kettering Cancer Center, St. Jude Children's Research Hospital, and Children's Hospital of Philadelphia, USA by joining in their research study:


SUPPORT FOR BEREAVED PARENTS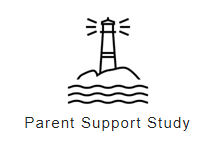 Losing a child to cancer is devastating, and there is a critical need to develop effective supports.
A federally-funded study in the United States (US) evaluating different types of support for bereaved parents is currently seeking participants. Parents residing in the US may be eligible if they lost a child diagnosed with cancer at least 6 months ago and live in one of the following states: NY, NJ, PA, CT, FL, or TN (other eligible states are being added, please complete the survey to check with us).
To find out if you may be eligible, please click here, visit our website at bereavedparentsupportstudy.com, or email us at parentstudy@mskcc.org.
---
Keep in touch with us: 
---
Sign up for our newsletter and receive:

"The 10 Most Important Things You Can Do
To Survive Your Grief And Get On With Life"
Our free downloadable and printable document "The 10 Most Important Things You Can Do To Survive Your Grief And Get On With Life" will help you to be positive day to day.  
The 10 points are laid out like a poem on two pretty pages which you can pin on your fridge door to help you every day! 
All you have to do to receive this free document is fill in your email address below. 
You will also receive our newsletter which we send out from time to time with our newest comforting and helpful information.   You can unsubscribe any time you like, and don't worry, your email address is totally safe with us. 
NEW BONUS - Also receive a copy of our short eBook - '99 Ways to Spot a Great Grief Counselor'.  Available for instant download as soon as you sign up. Never waste money on poor counseling again! 
---
Join us on Facebook for articles, support, discussion and more.  Click 'Like' below.

---