Journaling through Grief – How to Get Maximum Benefit
By Lesley Postle, Editor of GriefandSympathy.com with Associate Attending Psychologist Wendy Lichtenthal of the Department of Psychiatry and Behavioral Sciences, Memorial Sloan-Kettering Cancer Center, New York. 
Recent research has revealed that journaling through grief can reduce your symptoms of grief and distress, but also that it matters HOW you do your grief journaling.  In this article we have collaborated with Associate Attending Psychologist Lichtenthal (Wendy) who carried out this research and she explains how their findings can help you get the most out of grief journaling and feel better. 

Photo: Darius Bashar
It makes sense that if you ruminate on the details of the death for too long, or on how awful you feel that you might continue to feel worse.  

Whereas, as Wendy's research found, if you focus your writing on making meaning of your loss, you can experience a decrease in intensity of prolonged grief, depression, and posttraumatic stress symptoms. 
What Kinds of Journaling for Grief Work Best?

Wendy says:  "Focusing your writing on how you make meaning of your loss experience -- which has been associated with better adjustment in the bereaved -- can help you get more out of your journaling." 
Writing can be very cathartic and therapeutic for all kinds of emotional distress, but for bereavement we have found that directing the focus of the writing works especially well. The focus is to try and find meaning in your loss by looking for possible benefits that may have arisen through this otherwise negative event. Her research showed that those who wrote around topics about making sense of their grief and finding benefits in the bereavement process reported less distress and feelings of hopelessness afterwards. Participants even reported that their physical health improved. 
Wendy is careful to say that the term "benefits" isn't ideal – no one likes to believe that good things come out of one of the worst experiences of their lives. And yet, the powerful fact is that many bereaved individuals can point to something meaningful and important that was indirectly a by-product of their loss experience. As an example, she shares that the loss of her father as a child drove her to focus her career on bereavement – while she would do anything to have not gone through this painful loss, she reflects on the greater significance of shaping her life and her drive to help others who have lost someone significant. 
Making sense of your loss, and finding benefits can involve thinking about how your loss might: 
Alter your life's goals
Change your view of your own identity and how you fit into the world
Change your values
Improve your closeness with family or friends
Help you develop a better appreciation of life
The specific instructions on writing about loss which helped people most were the following: 
'We would like you to focus on positive changes that have come about as a result of the loss you have experienced. When faced with loss, many individuals try to find meaning in it. One way of finding meaning is by looking for benefits that have come about as a consequence of any otherwise negative event.  Benefit-finding involves finding the positive significance of a stressful event, specifically with respect to life goals, values and purpose. We would like you to think about positive changes that may have resulted from your loss.  Consider, but do not limit yourself to, effects on you, your life, your goals or your relationships that have occurred as a result of the loss, as well as the value or significance of this loss in your life.'"

A while ago I (Lesley) wrote this page about the 'benefits of grief' which I found very cathartic to do, and which may help to prompt you in your writing.

Finding the Significance in Grief

It may help to ask yourself some of these questions. . . 
What has grief taught me? 
How have I grown as a person through my grief? 
In what ways has grief changed the way I relate to others?
Has grief changed my goals or outlook on life?
See also, this page which we have put together with Wendy to give you more specific ideas of ways to do grief journaling which are proven to be beneficial: Grief Journal Ideas.  
We have also put together a long list of 'grief and loss journal prompts' for even more inspiration.
How the 'Benefit-Finding' Grief Journaling Task Helped People 

Wendy found in her research that writing focused on the benefits of grief, for 20 minutes at a time, for only 3 sessions, was shown to have long term improvements, even after 3 months, in a wide range of grief symptoms, PTSD, depression and even in physical health. 
"After the writing intervention people were feeling: 
less numbness
less stunned about the death
less disbelief about the death
less preoccupation with thoughts about the deceased
less feeling drawn to places associated with the deceased
less yearning for the deceased
less loneliness
less avoidance behaviours
less that life is meaningless
less that life is lacking fulfilment without the deceased
less feeling that part of yourself has died
less overwhelming change in worldview
less physical identification with the deceased
less overwhelming bitterness"
We have also collaborated with retired psychotherapist Sue McDonald who has been writing a Grief journal herself for over 20 years.  You can read her story and how her journal has benefited her here. 
Related Pages:
Recommended Read:
This is one of the best guided journals we have come across.  Alternatively, check out the lovely journal notebooks at Etsy. 
How to Carry What Can't Be Fixed, A Journal for Grief
---
Where to get help: 
---
Have You Considered One-on-One Online Grief Counseling? 
Get Expert and Effective Help in the Comfort of Your Own Home

The following information about online counseling is sponsored by 'Betterhelp' but all the opinions are our own. To be upfront, we do receive a commission when you sign up with 'Betterhelp', but we have total faith in their expertise and would never recommend something we didn't completely approve.  
Do you feel alone and sad with no support and no idea how to move forward?  It can be tough when you are stuck in grief to find the motivation to get the most out of your precious life. 
Online counseling can help by giving you that support so you don't feel so alone. You can have someone to talk to anytime you like, a kind and understanding person who will help you to find meaning in life again, to treasure the memories of your loved one without being overwhelmed and to enjoy your activities, family and friends again.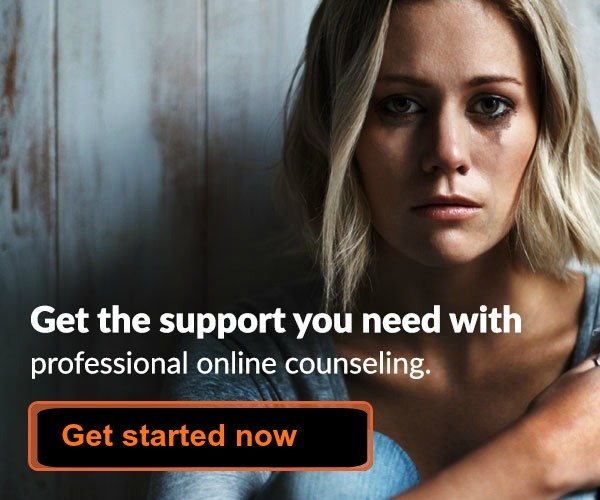 Click here to receive 20% off your first month. Exclusive to GriefandSympathy readers.
---
Sales from our pages result in a small commission to us which helps us to continue our work supporting the grieving.  

---
Hypnosis for Grief - 10 Ways It Can Help You
Try a gentle hypnotherapy track to relax the mind. Learn how self-hypnosis can help you cope with grief at any time of the day or night.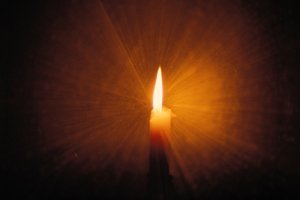 ---
---
For Remembrance: 
Sales from our pages result in a small commission to us which helps us to continue our work supporting the grieving.  
---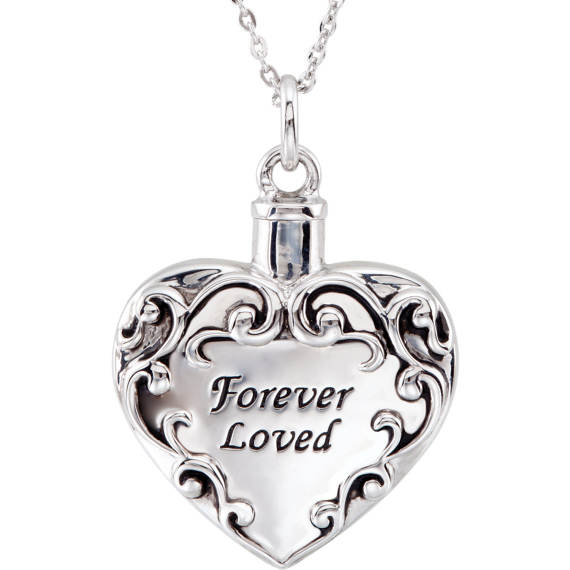 Memorial Jewelry to Honour a Loved One

Check out our lovely range of memorial jewelry for any lost loved one.  Pendants, necklaces, rings or bracelets, we have them all in all kinds of styles.  Choose for yourself or buy as a sympathy gift. 

---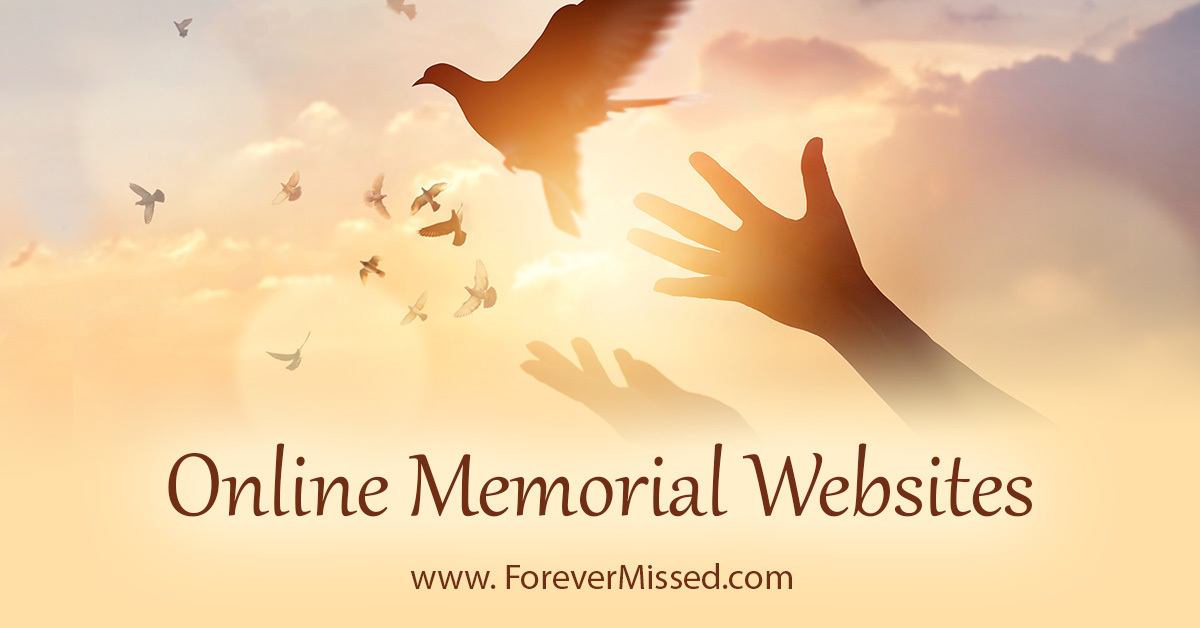 Create an Online Memorial Website
Honour your loved one with their own memorial website.  Share photos, videos, memories and more with your family and friends in a permanent online website.  Free for basic plan with no ads. 
---
For USA Residents: 
Please help our colleagues at Memorial Sloan Kettering Cancer Center, St. Jude Children's Research Hospital, and Children's Hospital of Philadelphia, USA by joining in their research study:


SUPPORT FOR BEREAVED PARENTS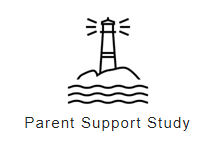 Losing a child to cancer is devastating, and there is a critical need to develop effective supports.
A federally-funded study in the United States (US) evaluating different types of support for bereaved parents is currently seeking participants. Parents residing in the US may be eligible if they lost a child diagnosed with cancer at least 6 months ago and live in one of the following states: NY, NJ, PA, CT, FL, or TN (other eligible states are being added, please complete the survey to check with us).
To find out if you may be eligible, please click here, visit our website at bereavedparentsupportstudy.com, or email us at parentstudy@mskcc.org.
---
Keep in touch with us: 
---
Sign up for our newsletter and receive:

"The 10 Most Important Things You Can Do
To Survive Your Grief And Get On With Life"
Our free downloadable and printable document "The 10 Most Important Things You Can Do To Survive Your Grief And Get On With Life" will help you to be positive day to day.  
The 10 points are laid out like a poem on two pretty pages which you can pin on your fridge door to help you every day! 
All you have to do to receive this free document is fill in your email address below. 
You will also receive our newsletter which we send out from time to time with our newest comforting and helpful information.   You can unsubscribe any time you like, and don't worry, your email address is totally safe with us. 
NEW BONUS - Also receive a copy of our short eBook - '99 Ways to Spot a Great Grief Counselor'.  Available for instant download as soon as you sign up. Never waste money on poor counseling again! 
---
Join us on Facebook for articles, support, discussion and more.  Click 'Like' below.

---