Example of a Humorous Eulogy for a Friend

If you're from my generation you may have grown up with the British comedy group Monty Python.  When Graham Chapman died, the other members of the troupe including John Cleese and Michael Palin gave him a hilarious and totally irreverant send off that he would have loved, ending with a rendition of "Always look on the bright side of life" from The Life of Brian. 
Obviously a comic eulogy is not going to be suitable for everyone, and you need to respect those who are at the memorial. But laughter is healing, and humour doesn't negate love.
So here's an example of a gently humorous eulogy for a friend, written by our guest author V.S.N. Sushma.
We hope that it might help inspire you to write a eulogy that would have made your friend proud.
"My brother from another mother!
They said we were like brothers and it's true, best friends for life, and inseparable. But now that you're not here at least I might be able to finish a sentence!"
Ahh…Isn't that silent breeze swaying the pine trees lovely? Our sincere thanks to all of you for being a part of our gathering. You might be wondering why we arranged the funeral close to a flowing river and chilling forest winds. This is how Michael liked it. He was someone who had an excellent appreciation for scenarios.  

I noticed that most of you were staring at his coffin when you arrived. It doesn't look 'normal', does it? But when was Michael ever normal? He was the best off-beat creation of this Universe. He liked to do things in his way, so he already decided how we should bury him.
"Wrap me in a juicy Rihanna Poster, will you? And then paint my coffin red to attract love in the afterlife. Do you think I should carry some roses? You know what? Drop a bunch on my body. I'll definitely meet better-looking girls there."
We argued that most of the girls in the afterlife would be dead. 
"So? We will make little Caspers!" 
He got good scores - both in College and out. If you know what I mean. He ate good food, and never touched alcohol or tobacco. He was a good son. And he made sure that his mother acknowledged that every day.
When we were in 7th grade, we would wait for him to grab his bike and join us at the park. He'd dress up in over-sized shirt and shorts, call out to his mom –
"Hey Mommy! Going out! Kiss your good son buh-byeeeee"
Aunt Judith would leave whatever she was doing to kiss him and say, "You are my good son, my darling son. Come back soon"

We once asked her why she felt obliged to do it every day.
"Huh, I gave birth to a stubborn bloke. I won't hear the end of it if I don't praise him. His whining is like a constant bus horn! Take him. Go! I want to watch my series in peace"
He kept doing it till he was 26. We pointed out that his wife, if he had one, would divorce him if he asked her to do this every day. He would laugh and say,
"Man deserves some change. I will go find another"
When we graduated from college and finally realised that we should embrace responsibility, we decided to escape the bustling of the city. We went on road trips, and vacations and lived like there is no tomorrow! Just that, we didn't know Michael really didn't have a tomorrow. 
Life is so unpredictable. We never imagined that we'd lose Michael to a road accident.
He was such a big foodie and ate absolutely anything from the street vendors. Our friend, George, used to scare him that bacteria would travel from his mouth to brain and eat everything there.
"But what will the bacteria feed on in my brain? It is practically empty! I will give them the address to yours, Georgie" Michael used to tease him. It always brought a smile to our faces.
I remember when we went to India. We were driving through the mystic mountains of Leh. The snow was dense but the roads were surprisingly clear. I think the respective department put in a lot of effort to clear the route. We were on our bikes, our luggage nicely packed and tied to the vehicles. It was precisely 21:34 when we stopped and decided to take shelter in a Home Stay. It was not much but enough for backpackers to freshen up and then leave the next day.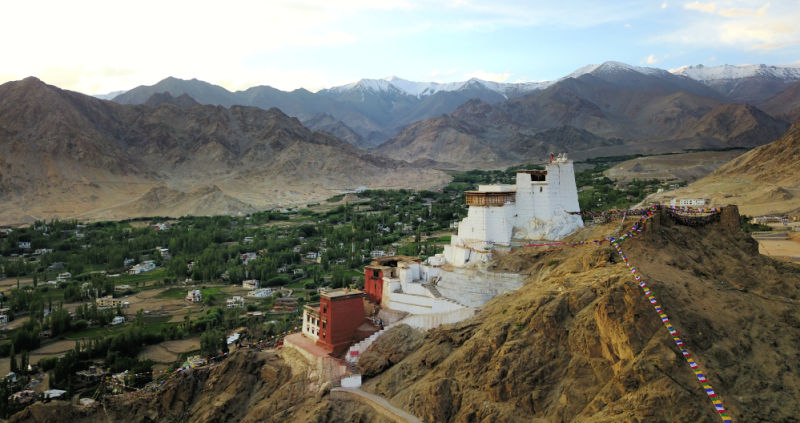 Two elderly couples were handling the place. They were more than happy to accommodate us but struggled to communicate in English. But Michael was so sweet to them, he even offered to cook for the night! While the Lady guided us with the Indian spices, we worked together to make the best Curry ever!
She tasted it and said, "You good Cooker!!"
We couldn't stop laughing at the phrase. We knew we were being very mean but Michael didn't let her feel bad. He hugged her and placed a tiny kiss on her cheek.
"I am your good cooker." Her smile was so precious. Michael collected several of these smiles in his short lifetime. He never regretted anything he did and that is why he had no complaints when he left. 
That night he scared us to death with his fictitious stories about the dragons in the Indian mountains. He told us, those weren't mountains but dragons sleeping after a knight shocked them with his lightsaber. They could wake up anytime!
We were so tired after the driving that we actually believed him and cowered under our blankets. He started naming each of those dragons, scaring us more!
And the next morning when we woke up, he said, "I will definitely help you all to grow some backbones"
It was a fun trip and also, our last one with him before he met with the accident. We thought he was going to recover. We had our hopes high. Two days before his death, he looked like a stick. He woke up and only spoke to us for 10 minutes. We were so sad to see him weak and feeble. He joked that people fast and diet to look like him.
He always made us laugh! His presence was like having a comedy circus with you! A stress buster - that is what he was. I remember the best advice he ever gave me.
"Levin, no one is going to teach you how to live life. There are no established rules. So, make your own and show the world. You know, this world loves surprises! They will like yours."
And that is what I stand by. Micheal taught me to live life as it comes.
He shaped his life beautifully, like a sculpture that deserves to be in a museum. I'm sure if he were here, he would charge you a fortune to just get a glimpse of it! Greedy bloke, he was! But we loved him the way he was. We adore him for setting an example for the world.
You can either whine and rot or smile and bloom. He always chose option two.
Our deepest condolences to his family - Aunt Judith, sister Charlie, and his pretty little dog, Maxie. He loved you immensely. He would not stop talking about you. And Aunt Judith, you raised a fine young man who gave us beautiful memories to cherish forever. He really was your good son!
I sincerely wish that Michael is happy and content wherever he is now. And, of course, give those flowers to a bubbly ghost girl and have dozens of Caspers! Don't forget to tell them about Uncle Levin, will you, Mikey? Just make sure to ask them not to scare me to death at 3 AM.
We will meet again. And I am sure you will still pull me into that bear hug like you always do.
You will be missed, Mikey. I love you, man! You are my bro, forever!
Related Pages: 
Helping Others Cope with Grief
Our Own Sympathy Cards Collection
Humorous Eulogy for a Friend
---
Where to get help: 
---
Have You Considered One-on-One Online Grief Counseling? 
Get Expert and Effective Help in the Comfort of Your Own Home

The following information about online counseling is sponsored by 'Betterhelp' but all the opinions are our own. To be upfront, we do receive a commission when you sign up with 'Betterhelp', but we have total faith in their expertise and would never recommend something we didn't completely approve.  
Do you feel alone and sad with no support and no idea how to move forward?  It can be tough when you are stuck in grief to find the motivation to get the most out of your precious life. 
Online counseling can help by giving you that support so you don't feel so alone. You can have someone to talk to anytime you like, a kind and understanding person who will help you to find meaning in life again, to treasure the memories of your loved one without being overwhelmed and to enjoy your activities, family and friends again.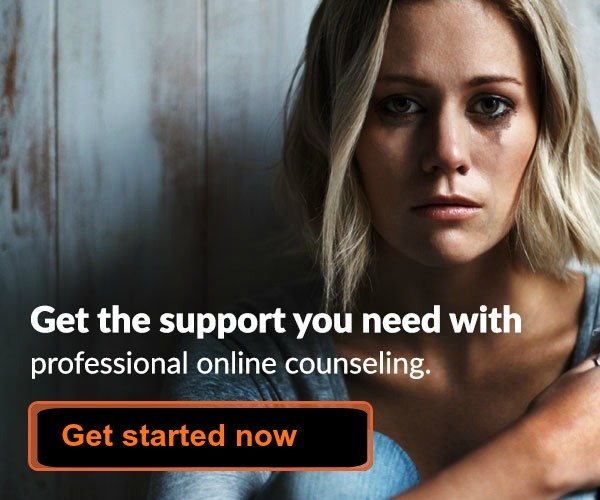 Click here to receive 20% off your first month. Exclusive to GriefandSympathy readers.
---
Sales from our pages result in a small commission to us which helps us to continue our work supporting the grieving.  

---
Hypnosis for Grief - 10 Ways It Can Help You
Try a gentle hypnotherapy track to relax the mind. Learn how self-hypnosis can help you cope with grief at any time of the day or night.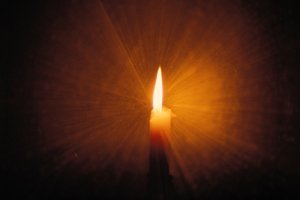 ---
---
For Remembrance: 
Sales from our pages result in a small commission to us which helps us to continue our work supporting the grieving.  
---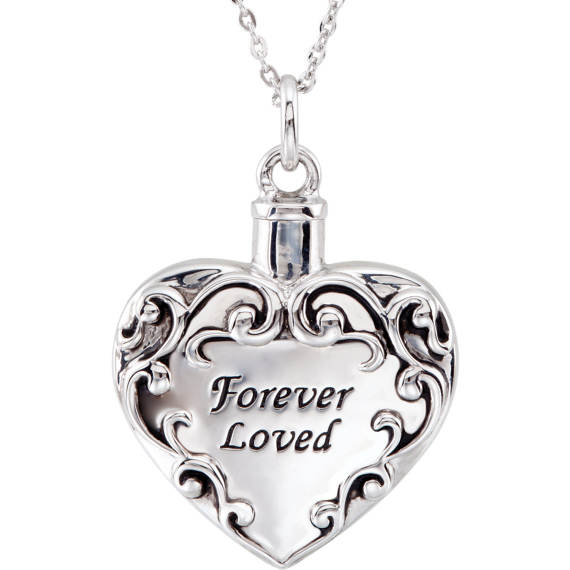 Memorial Jewelry to Honour a Loved One

Check out our lovely range of memorial jewelry for any lost loved one.  Pendants, necklaces, rings or bracelets, we have them all in all kinds of styles.  Choose for yourself or buy as a sympathy gift. 

---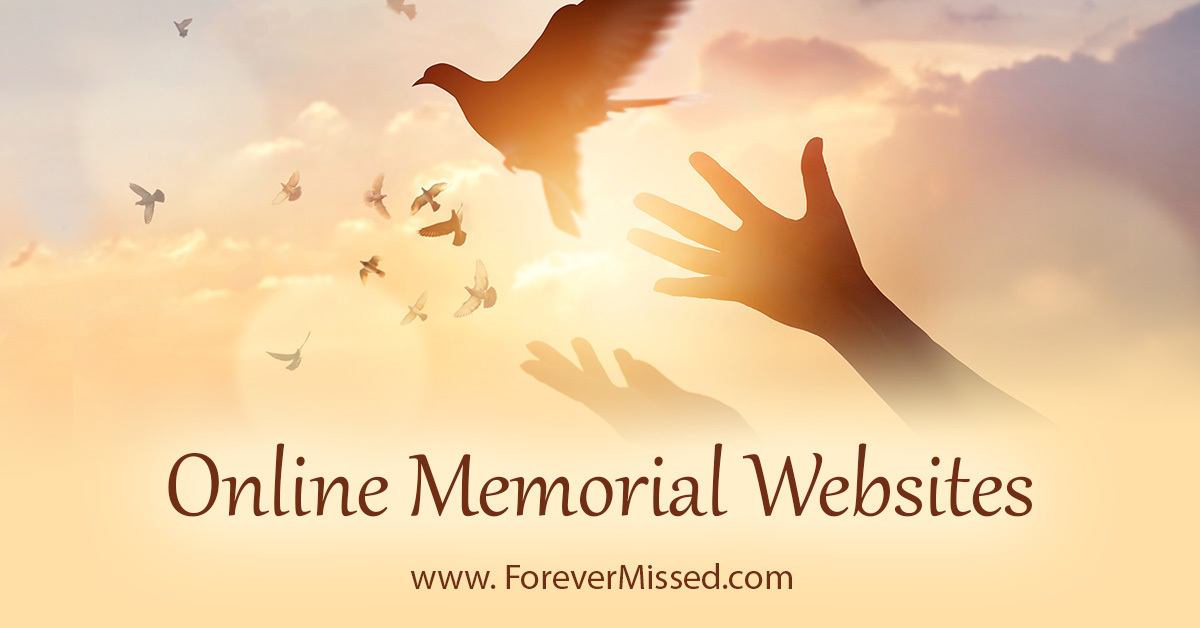 Create an Online Memorial Website
Honour your loved one with their own memorial website.  Share photos, videos, memories and more with your family and friends in a permanent online website.  Free for basic plan with no ads. 
---
For USA Residents: 
Please help our colleagues at Memorial Sloan Kettering Cancer Center, St. Jude Children's Research Hospital, and Children's Hospital of Philadelphia, USA by joining in their research study:


SUPPORT FOR BEREAVED PARENTS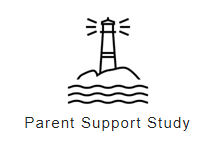 Losing a child to cancer is devastating, and there is a critical need to develop effective supports.
A federally-funded study in the United States (US) evaluating different types of support for bereaved parents is currently seeking participants. Parents residing in the US may be eligible if they lost a child diagnosed with cancer at least 6 months ago and live in one of the following states: NY, NJ, PA, CT, FL, or TN (other eligible states are being added, please complete the survey to check with us).
To find out if you may be eligible, please click here, visit our website at bereavedparentsupportstudy.com, or email us at parentstudy@mskcc.org.
---
Keep in touch with us: 
---
Sign up for our newsletter and receive:

"The 10 Most Important Things You Can Do
To Survive Your Grief And Get On With Life"
Our free downloadable and printable document "The 10 Most Important Things You Can Do To Survive Your Grief And Get On With Life" will help you to be positive day to day.  
The 10 points are laid out like a poem on two pretty pages which you can pin on your fridge door to help you every day! 
All you have to do to receive this free document is fill in your email address below. 
You will also receive our newsletter which we send out from time to time with our newest comforting and helpful information.   You can unsubscribe any time you like, and don't worry, your email address is totally safe with us. 
NEW BONUS - Also receive a copy of our short eBook - '99 Ways to Spot a Great Grief Counselor'.  Available for instant download as soon as you sign up. Never waste money on poor counseling again! 
---
Join us on Facebook for articles, support, discussion and more.  Click 'Like' below.

---