Help in Writing an Obituary
You've likely read obituaries in the newspaper a hundred times but facing the blank page while filled with grief you'll have no idea where to start. This guide will help you understand the different parts of an obituary, which sections are optional, and provide a template to help in writing an obituary for your loved one.  We also have some examples of obituaries you can have a look at to get some inspiration. 
Before you begin, we would like to offer you our heartfelt condolences.  This website is all about ways to cope with grief, so do bookmark it and come back when you are ready once the funeral is over and things have calmed down. This page is a good place to start:  How to Deal with Grief. 
While the template for writing your obituary may be easy the process is still painful. If you begin to feel stressed while working through the task, try these activities:
Step away and take a break
Ask a friend or family member to help
Try a de-stressing activity such as meditation and then come back to the task.  

How to get started with your obituary
Obituaries can be placed in the local papers where the deceased person lived and died, or where they were born or lived for a period. Your funeral home may write and submit the obituary for a fee but it's still the responsibility of the family to provide the important dates, names, and other details. If your family prefers to write the obituary, you'll first want to contact the local papers for submission guidelines and costs.
The key to writing an obituary is to jot down all relevant facts before beginning. With all the necessary details in hand, plugging them into the template will be easy.
Capture the following information: 
1. Name
How do you want to display the name? Full legal name, nicknames, middle initial or full middle name, maiden or married or both. Think about how your loved one would prefer their name to read and ensure whatever you choose is spelled correctly.
2. Details of death
Include age, residence of the deceased (city), date of death and place of death. It's completely up to the family to announce the cause of death but it could save you from explaining what happened to every person who asks.  
3. Details of life
List the important events in the deceased's life. Some common details are date of birth, place of birth, both parents' names, spouse's name, education, work, and any military service. Extras to add could be membership in community groups or church, awards received, hobbies, interests, or other milestones. Avoid a lengthy passage here and focus on making this a summary of their life and what they cherished. 
4. Family
An important part of the obituary is the list of survivors and those who preceded the deceased in death. Don't tackle this section alone, the last thing you want is to misspell a name or forget a relative. Start with the closest relations and work your way out: spouse, children and their spouses, grandchildren, parents, and siblings. Great and great-great grandchildren may be added depending on space, or summarized with a number such as, '10 great-grandchildren'. Nephews, nieces, in-laws, or cousins can be left out unless they were considered immediate family or add a summarized, 'many nephews and nieces'.  Relatives should be listed with their first name, the spouse's first name following in parentheses, and then their surname, e.g., Jane (John) Doe.
If possible, break to a separate paragraph and list the relatives who preceded them in death. This section can be a little less formal and include extended family and good friends, e.g., Jane was preceded in death by her loving husband of 40 years, John, her parents Joe and Jesse, and Uncle Jack.
5. Details of the service
Essential details are time, date, and place for the wake/visitation, as well as time, date, and place for the funeral service and/or cremation and name of the officiant. 
6. Additional details/thanks - optional
Sometimes a message or additional details are added at the end, such as where to send flowers or donations, or maybe special thanks. You could use 'In lieu of flowers, donations may be sent to', and provide the information of a charity. Choose a charity dear to your loved one, or perhaps an organization that helped with a medical condition such as a heart association, hospice, or cancer society.
7. Photo - optional
Photos aren't required and may cost an additional fee.  If you wish to include a photo, submit a recent image that friends and family will recognize. 
Once you have compiled all the details, pull it all together and write the obituary. You can use this template, expand upon it, or start from scratch.
8. Generic template:
The template below can be downloaded as a text document here.  Then you can change the parts in brackets and print out or attach to an email.  You can also highlight it below and copy and paste into a Word document.  

Printable Obituary Template
(Name), (age), of (place lived), passed away on (date of death) in (town of death)

(Name) was born in (place of birth) to (parents) on (birth date). He/she married (name of spouse) on (date) in (place of marriage). He/she graduated from (name of school/university).  He/she worked as a (name of job) for (company) for (time worked).  He/she was a veteran of (war) and served in the (branch) and was awarded (medals).  He/she was involved in (clubs, organizations, leagues, religious orders, etc.).  He/she received (honors, awards, or achievements).  

(Name) is survived by (spouse, children and spouses, grandchildren, parents, siblings, great-grandchildren, any other)

(Name) is preceded in death by (persons passed on before).  

(Visitation) will be (time) (day) (date) at (place of Visitation). Funeral services will be held (time) (day) (date) at (place) with the (name of minister) of (name of church), officiating. Burial (or cremation) will follow at (cemetery/or crematorium). Arrangements are by (funeral home).

Flowers may be sent to (where flowers or donations are to be sent, if any)
The family of (name) wishes to extend our sincere thanks to (doctors, nurses, hospice organizations, special persons, churches, etc.)
Download obituary template to adapt and print here.  

While this template is one that can be used in any city or any country, the norm can differ depending on your location. Obituaries can be short or long, formal or informal. The cost for a print obituary averages from $200 - $500, depending on the newspaper and the length of the article.
An obituary may be priced per word, like a classified advertisement. If you're on a budget, make every word count. Consider publishing a long version online, where there's no per word cost. Another option is to include a shorter announcement for the newspaper and prepare the longer version for the visitations and/or service. Your funeral home may prepare a program for visitors and would be happy to print your detailed obituary.
An obituary is more than just a notice of passing. It signals a celebration of life and serves proudly as an announcement to the world of the milestones and accomplishments of your loved ones. 
See some examples of obituaries here. 

---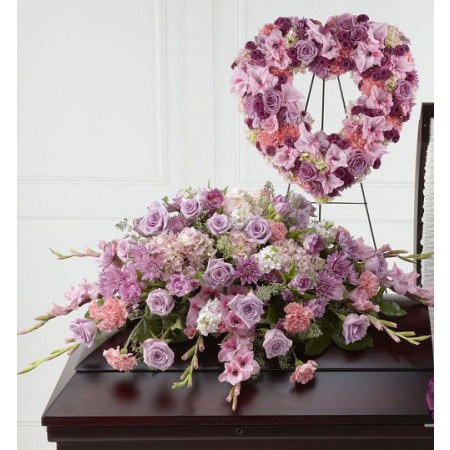 Order Funeral Flowers Here
Related Pages: 
Planning a Funeral - Step by Step
Help in Writing an Obituary
---
For Remembrance: 
Sales from our pages result in a small commission to us which helps us to continue our work supporting the grieving.  
---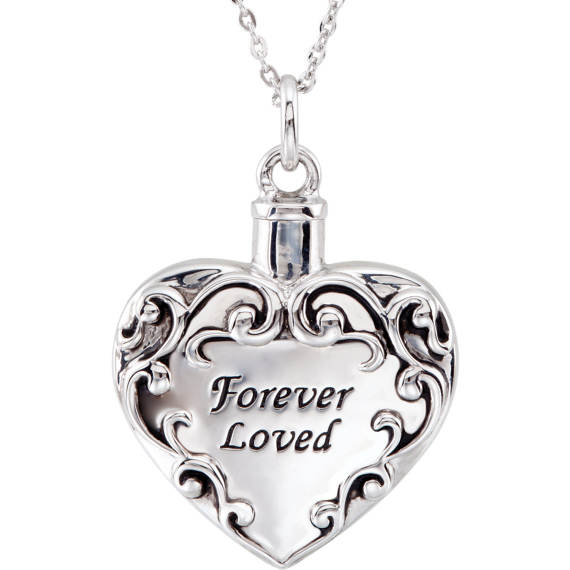 Memorial Jewelry to Honour a Loved One

Check out our lovely range of memorial jewelry for any lost loved one.  Pendants, necklaces, rings or bracelets, we have them all in all kinds of styles.  Choose for yourself or buy as a sympathy gift. 

---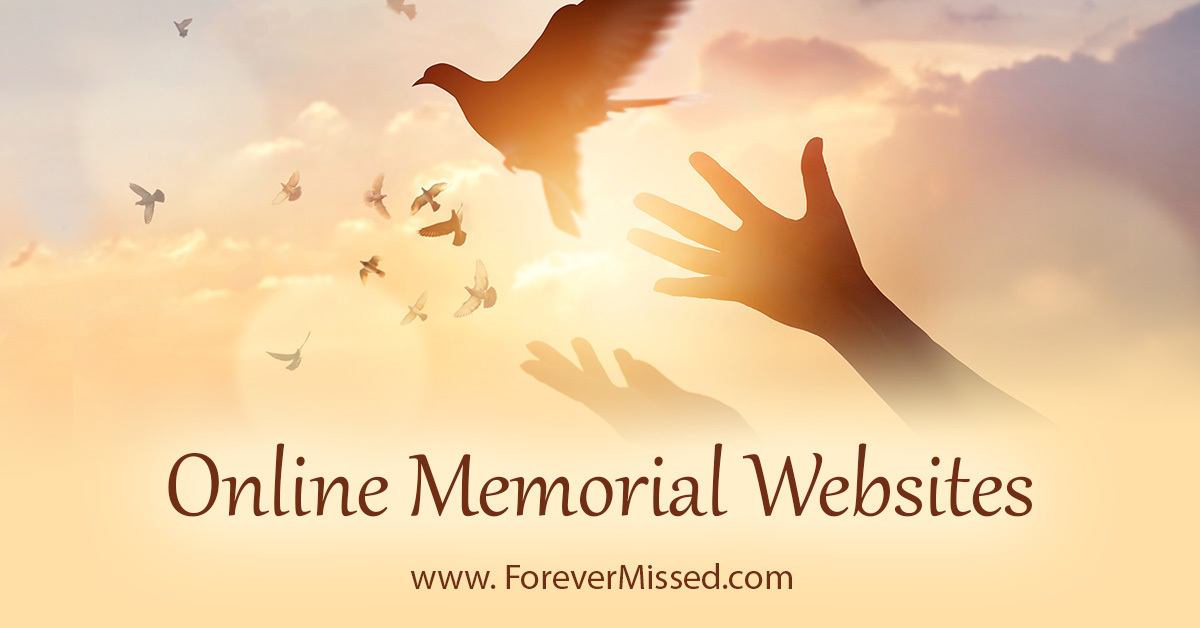 Create an Online Memorial Website
Honour your loved one with their own memorial website.  Share photos, videos, memories and more with your family and friends in a permanent online website.  Free for basic plan with no ads. 
---
Keep in touch with us: 
---
Sign up for our newsletter and receive:

"The 10 Most Important Things You Can Do
To Survive Your Grief And Get On With Life"
Our free downloadable and printable document "The 10 Most Important Things You Can Do To Survive Your Grief And Get On With Life" will help you to be positive day to day.  
The 10 points are laid out like a poem on two pretty pages which you can pin on your fridge door to help you every day! 
All you have to do to receive this free document is fill in your email address below. 
You will also receive our newsletter which we send out from time to time with our newest comforting and helpful information.   You can unsubscribe any time you like, and don't worry, your email address is totally safe with us. 
NEW BONUS - Also receive a copy of our short eBook - '99 Ways to Spot a Great Grief Counselor'.  Available for instant download as soon as you sign up. Never waste money on poor counseling again! 
---
Join us on Facebook for articles, support, discussion and more.  Click 'Like' below.

---