Famous Funeral Poems
We have put together for you a collection of some the most famous funeral poems.  Some have been read at the funerals of well-known people. Some are those which have become popular over the years and have been used at the farewells of many special people. We have many other funeral poems on this site. You can find them via the links at the bottom of the page. 
---
Turn Again To Life by Mary Lee Hall

Read by Lady Sarah McCorquodale, eldest sister of Princess Diana at her funeral 

If I should die and leave you here awhile,
Be not like others, sore undone, who keep
Long vigils by the silent dust, and weep.
For my sake - turn again to life and smile, 
Nerving thy heart and trembling hand to do
Something to comfort other hearts than thine.
Complete those dear unfinished tasks of mine
And I, perchance, may therein comfort you.
---
For Katrina's Sun Dial by Henry van Dyke (1852-1933

Read by Lady Jane Fellowes at Princess Diana's funeral.
Time is too slow for those who wait,
Too swift for those who fear,
Too long for those who grieve,
Too short for those who rejoice,
But for those who love, time is Eternity.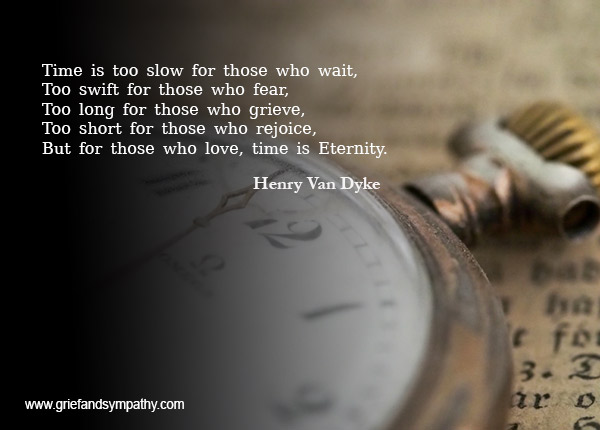 ---
For Michael Jackson by Maya Angelou

Beloveds, now we know that we know nothing
Now that our bright and shining star can slip away from our fingertips like a puff of summer wind
Without notice, our dear love can escape our doting embrace
Sing our songs among the stars and and walk our dances across the face of the moon
In the instant we learn that Michael is gone we know nothing
No clocks can tell our time and no oceans can rush our tides
With the abrupt absence of our treasure
Though we our many, each of us is achingly alone
Piercingly alone
Only when we confess our confusion can we remember that he was a gift to us and we did have him
He came to us from the Creator, trailing creativity in abundance
Despite the anguish of life he was sheathed in mother love and family love and
survived and did more than that
He thrived with passion and compassion, humor and style
We had him
Whether we knew who he was or did not know, he was ours and we were his
We had him
Beautiful, delighting our eyes
He raked his hat slant over his brow and took a pose on his toes for all of us and
we laughed and stomped our feet for him
We were enchanted with his passion because he held nothing
He gave us all he had been given
Today in Tokyo, beneath the Eiffel Tower, in Ghana's Blackstar Square, in Johannesburg, in Pittsburgh, in Birmingham, Alabama and Birmingham England, we are missing Michael Jackson
But we do know that we had him
And we are the world. 
---
Requiem by Robert Louis Stevenson 

Read at Senator John McCain's funeral:
Under the wide and starry sky,
Dig the grave and let me lie.
Glad did I live and gladly die,
And I laid me down with a will.
This be the verse you grave for me:
Here he lies where he longed to be;
Home is the sailor, home from sea,
And the hunter home from the hill.


---
For Everything There is a Season - Ecclesiastes 3.1-11

Read at Stephen Hawking's funeral:

For everything there is a season, and a time for every matter under heaven:  
a time to be born,  and a time to die;
A time to plant, and a time to pluck up what is planted;
A time to kill, and a time to heal; a time to break down, and a time to build up;
A time to weep, and a time to laugh;
A time to mourn, and a time to dance;
A time to cast away stones, and a time to gather stones together;
A time to embrace, and a time to refrain from embracing;
A time to seek, and a time to lose; a time to keep, and a time to cast away;
A time to rend, and a time to sew; a time to keep silence, and a time to speak;
A time to love, and a time to hate;
A time for war, and a time for peace. What gain has the worker from his toil?
I have seen the business that God has given to the sons of men to be busy with.
He has made everything beautiful in its time; also he has put eternity into man's mind.
---
He is Gone by David Harkins

A timeless classic. You can change he to she in this poem for the loss of a mother, sister or grandmother.
You can shed tears that he is gone
Or you can smile because he has lived
You can close your eyes and pray that he will come back
Or you can open your eyes and see all that he has left
Your heart can be empty because you can't see him
Or you can be full of the love that you shared
You can turn your back on tomorrow and live yesterday
Or you can be happy for tomorrow because of yesterday
You can remember him and only that he is gone
Or you can cherish his memory and let it live on
You can cry and close your mind, be empty and turn your back
Or you can do what he would want: smile, open your eyes, love and go on.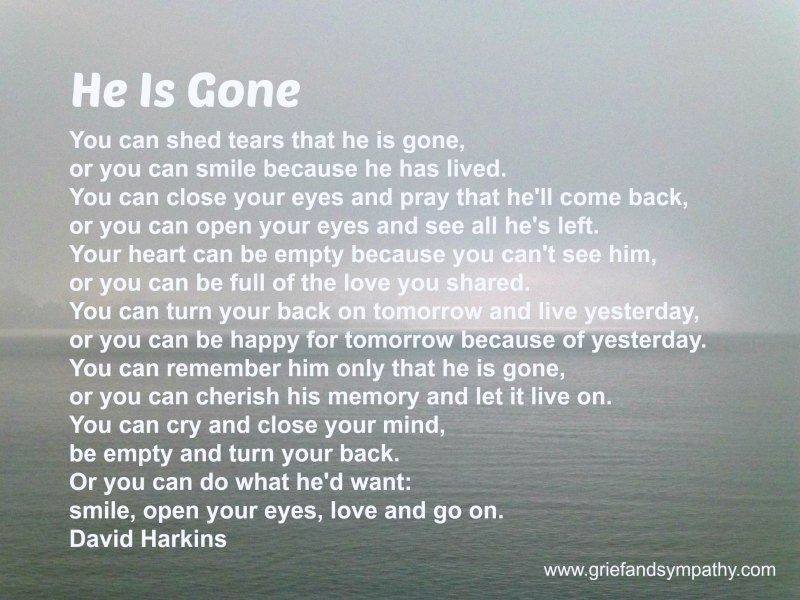 ---
And Death Shall Have No Dominion by Dylan Thomas

This was read by the character Dr Nikki Alexander played by Emilia Fox in the TV show Silent Witness.  It was also made into a song by Paul Kelly.  See the video below. 
And death shall have no dominion.
Dead man naked they shall be one
With the man in the wind and the west moon; 
When their bones are picked clean and the clean bones gone,
They shall have stars at elbow and foot; 
Though they go mad they shall be sane,
Though they sink through the sea they shall rise again; 
Though lovers be lost love shall not; 
And death shall have no dominion.
And death shall have no dominion.
Under the windings of the sea
They lying long shall not die windily; 
Twisting on racks when sinews give way,
Strapped to a wheel, yet they shall not break; 
Faith in their hands shall snap in two,
And the unicorn evils run them through; 
Split all ends up they shan't crack; 
And death shall have no dominion.
And death shall have no dominion.
No more may gulls cry at their ears
Or waves break loud on the seashores; 
Where blew a flower may a flower no more
Lift its head to the blows of the rain; 
Though they be mad and dead as nails,
Heads of the characters hammer through daisies; 
Break in the sun till the sun breaks down,
And death shall have no dominion. 


---
---
Related Pages

---
Where to get help: 
---
Have You Considered One-on-One Online Grief Counseling? 
Get Expert and Effective Help in the Comfort of Your Own Home

The following information about online counseling is sponsored by 'Betterhelp' but all the opinions are our own. To be upfront, we do receive a commission when you sign up with 'Betterhelp', but we have total faith in their expertise and would never recommend something we didn't completely approve.  
Do you feel alone and sad with no support and no idea how to move forward?  It can be tough when you are stuck in grief to find the motivation to get the most out of your precious life. 
Online counseling can help by giving you that support so you don't feel so alone. You can have someone to talk to anytime you like, a kind and understanding person who will help you to find meaning in life again, to treasure the memories of your loved one without being overwhelmed and to enjoy your activities, family and friends again.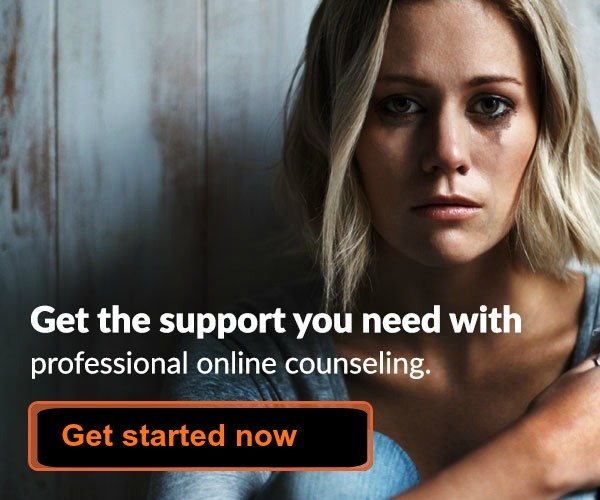 Click here to receive 20% off your first month. Exclusive to GriefandSympathy readers.
---
Sales from our pages result in a small commission to us which helps us to continue our work supporting the grieving.  

---
Hypnosis for Grief - 10 Ways It Can Help You
Try a gentle hypnotherapy track to relax the mind. Learn how self-hypnosis can help you cope with grief at any time of the day or night.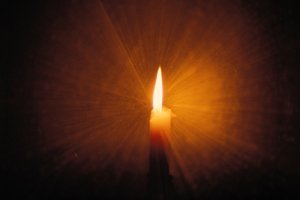 ---
---
For Remembrance: 
Sales from our pages result in a small commission to us which helps us to continue our work supporting the grieving.  
---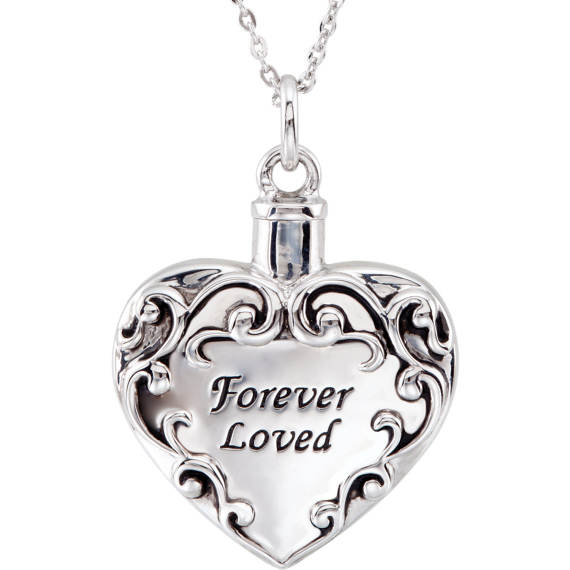 Memorial Jewelry to Honour a Loved One

Check out our lovely range of memorial jewelry for any lost loved one.  Pendants, necklaces, rings or bracelets, we have them all in all kinds of styles.  Choose for yourself or buy as a sympathy gift. 

---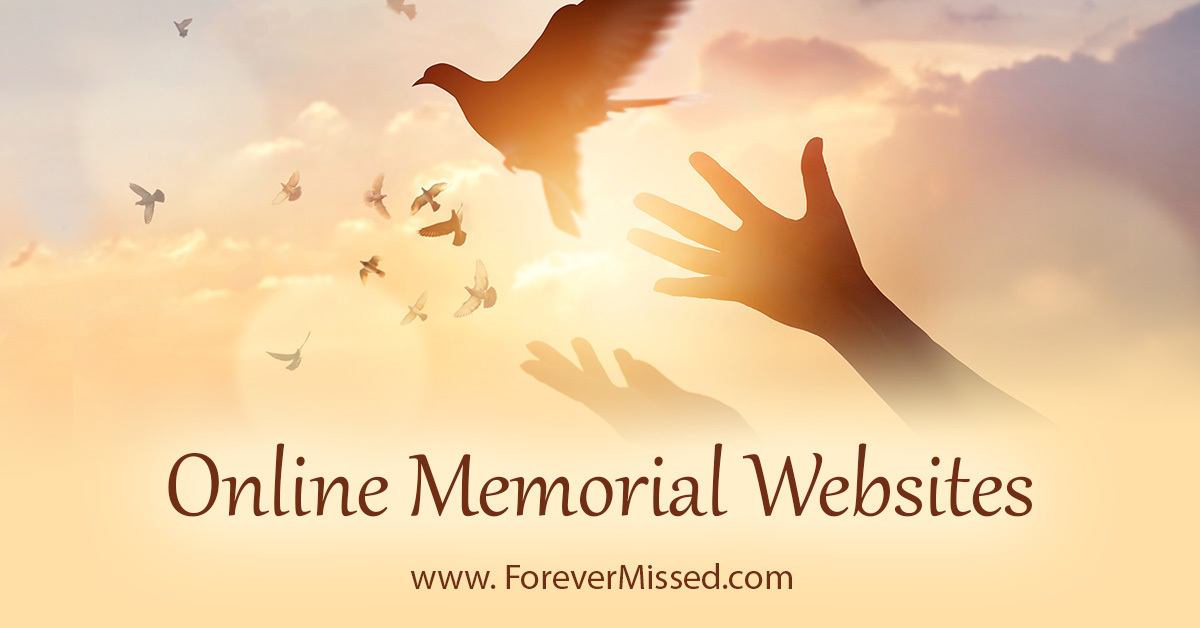 Create an Online Memorial Website
Honour your loved one with their own memorial website.  Share photos, videos, memories and more with your family and friends in a permanent online website.  Free for basic plan with no ads. 
---
For USA Residents: 
Please help our colleagues at Memorial Sloan Kettering Cancer Center, St. Jude Children's Research Hospital, and Children's Hospital of Philadelphia, USA by joining in their research study:


SUPPORT FOR BEREAVED PARENTS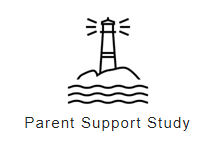 Losing a child to cancer is devastating, and there is a critical need to develop effective supports.
A federally-funded study in the United States (US) evaluating different types of support for bereaved parents is currently seeking participants. Parents residing in the US may be eligible if they lost a child diagnosed with cancer at least 6 months ago and live in one of the following states: NY, NJ, PA, CT, FL, or TN (other eligible states are being added, please complete the survey to check with us).
To find out if you may be eligible, please click here, visit our website at bereavedparentsupportstudy.com, or email us at parentstudy@mskcc.org.
---
Keep in touch with us: 
---
Sign up for our newsletter and receive:

"The 10 Most Important Things You Can Do
To Survive Your Grief And Get On With Life"
Our free downloadable and printable document "The 10 Most Important Things You Can Do To Survive Your Grief And Get On With Life" will help you to be positive day to day.  
The 10 points are laid out like a poem on two pretty pages which you can pin on your fridge door to help you every day! 
All you have to do to receive this free document is fill in your email address below. 
You will also receive our newsletter which we send out from time to time with our newest comforting and helpful information.   You can unsubscribe any time you like, and don't worry, your email address is totally safe with us. 
NEW BONUS - Also receive a copy of our short eBook - '99 Ways to Spot a Great Grief Counselor'.  Available for instant download as soon as you sign up. Never waste money on poor counseling again! 
---
Join us on Facebook for articles, support, discussion and more.  Click 'Like' below.

---