The Most Expensive Caskets Without Breaking the Bank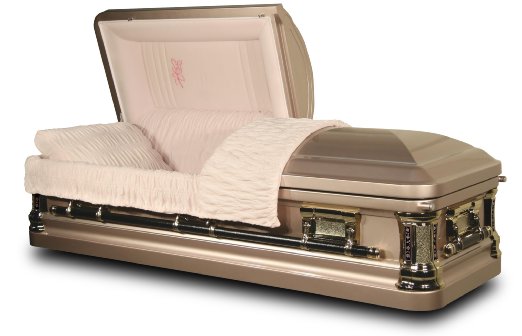 Star Legacy Platinum Rose Casket
There is virtually no limit to how much you can spend on a casket.  Elizabeth Taylor's red velvet lined example cost $11,000 and she was still late to her own funeral.  Michael Jackson went one further by having his plated with gold for $25,000.  You could have an even more expensive casket if you wanted to, but the ones we have recommended on this page provide a touch of luxury without needing to have rock star status to afford them.  
Funeral homes and directors are obliged by law to allow you to buy your casket from anywhere you like and have it delivered to them.  That will save you a lot of money compared with buying direct from the funeral home.  It will also mean that you have a lot more choice.  Check out the rules here.
The caskets on this page range in price from approx $1499 to $3499 and can be delivered in the USA in between 1 - 3 days.  For some areas overnight delivery is available.  
Most Expensive Casket from Star Legacy: Deluxe Copper
Star Legacy Deluxe Copper Casket
Copper is a natural and environmentally friendly metal with a beautiful finish.  This casket has a luxurious handcrafted velvet interior and copper hardware.  It is in a classical greco-roman style.  
Click here to find out dimensions and to order.  
---
Celebrate a Life of Faith with the Vatican Observatory Casket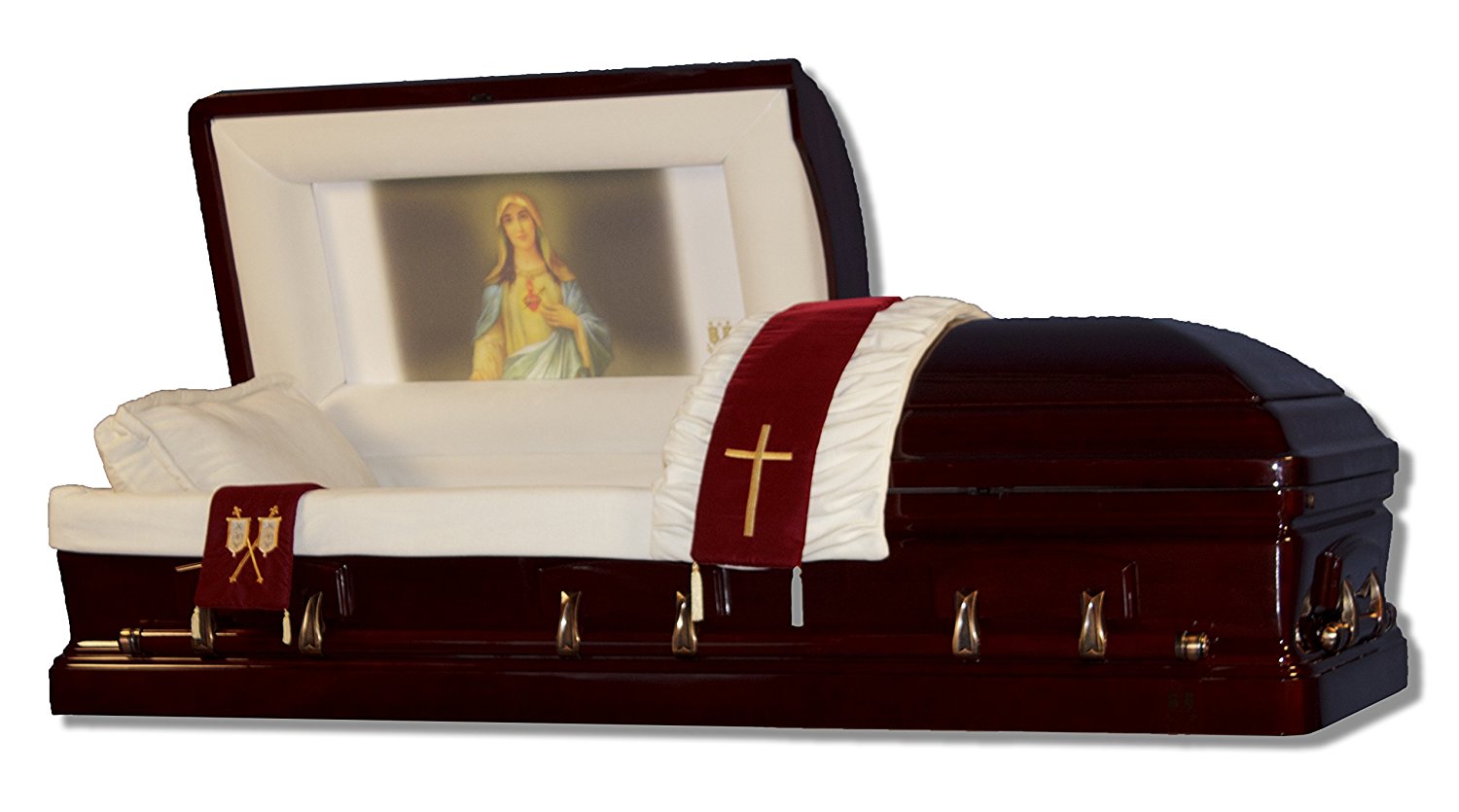 Star Legacy Mahogany Casket - Vatican Observatory Foundation
This glorious mahogany casket is endorsed by the Vatican and supports the Vatican Observatory Foundation's  mission of education, research and discovery for the betterment of mankind.
An ideal casket for those of faith and will honour your dearly departed with good works.  It comes with red and gold sashes with a cross which can be kept as a keepsake.  
Click here for information and ordering. 
---
Opulent Oak Casket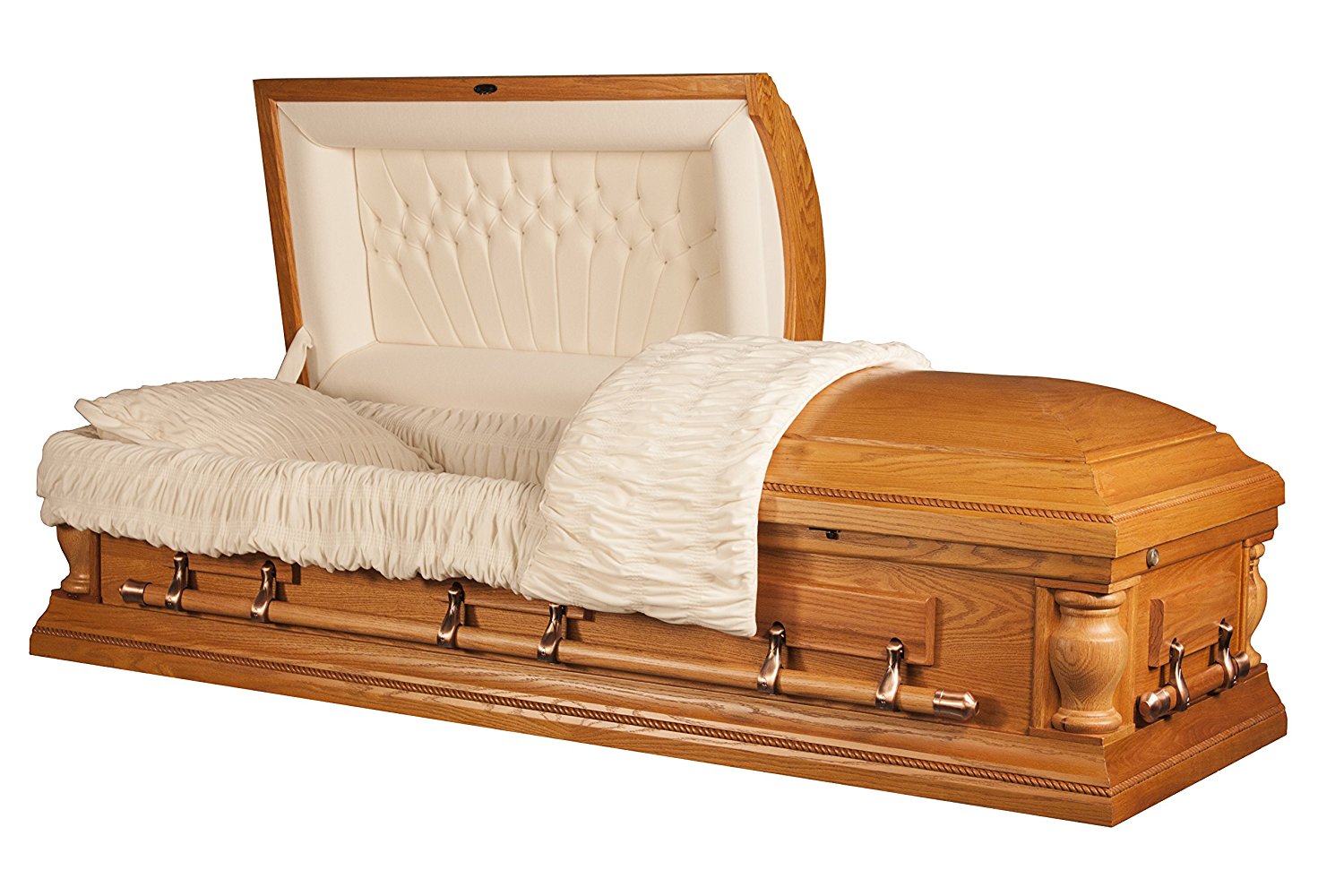 Opulent Oak Casket - Click to Order
One of the most popular woods, Oak is of superior quality and gives a highly distinguished finish to this beautiful casket.  It comes with a soft almond velvet interior.  
Click here to find out more and order. 
Midnight Blue Deluxe Casket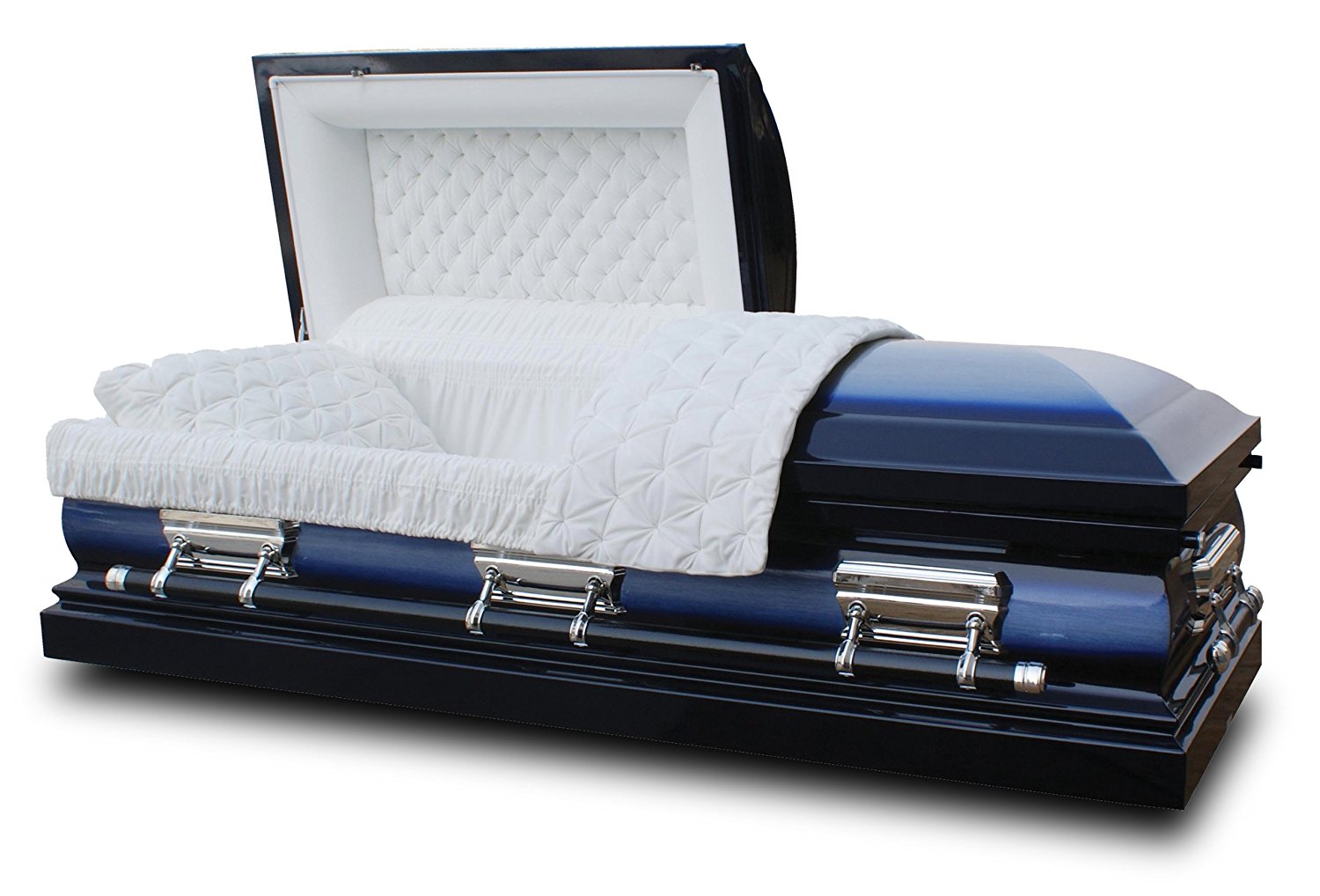 Midnight Blue Deluxe Casket - Click to Order
Be a bit different with a rich deep midnight blue coloured casket in steel with a brushed metallic finish.   It comes with a soft pale blue velvet interior. 
Click here to find out more and order.
Related Pages: 
Grief and Sympathy Home
>
Funeral Caskets Urns
> Expensive Caskets
Get Private and Confidential Help in the Privacy of Your Own Home

Simply fill out the online questionnaire and you will be assigned the expert grief counselor most suitable for you.  It only takes a few minutes and you don't even have to use your name.  
Pay an affordable FLAT FEE FOR UNLIMITED SESSIONS.  
Contact your counselor whenever you like by chat, messaging, video or phone. 
You can change counselor at any time if you wish.
Or read more about how online counseling works here.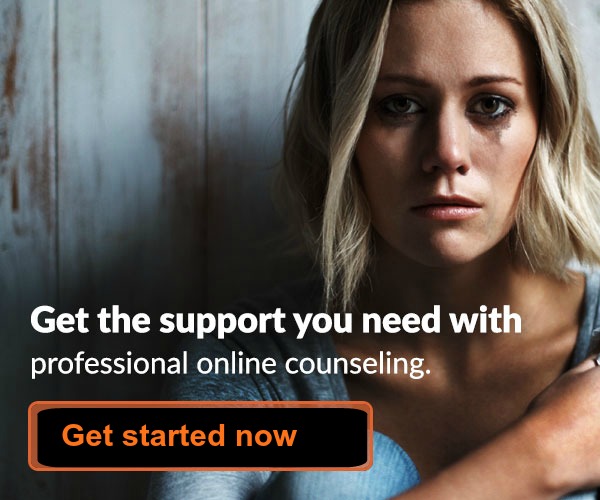 ---
Sales from our pages result in a small commission to us which helps us to continue our work supporting the grieving.  
---
Self-Help Hypnosis Downloads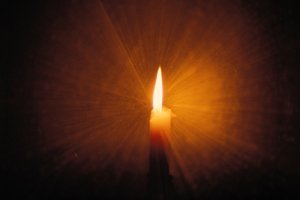 ---
Memorial Magnolia Tree

The Magnolia is one of the earth's oldest plants, with a spectacular flower which dates back 95 million years.  What a beautiful specimen to commemorate a life. 
These trees are grown by the foremost magnolia nursery in the USA and they will send a variety most suited to the recipient's climate. 
The flowers in spring will bring joy to the bereaved and help to heal their heart.

Only available in the USA. 
For Memorial Trees within the UK, click here

---
Memorial Pendant for Cremation Ashes
Keep the ashes of your loved one close to your heart with this sterling silver engraved pendant.  
Join us on Facebook for articles, support, discussion and more.  Click 'Like' below.

---
Sign up for our newsletter and receive:

"The 10 Most Important Things You Can Do
To Survive Your Grief And Get On With Life"
Our free downloadable and printable document "The 10 Most Important Things You Can Do To Survive Your Grief And Get On With Life" will help you to be positive day to day.  
The 10 points are laid out like a poem on two pretty pages which you can pin on your fridge door to help you every day! 
All you have to do to receive this free document is fill in your email address below. 
You will also receive our newsletter which we send out from time to time with our newest comforting and helpful information.   You can unsubscribe any time you like, and don't worry, your email address is totally safe with us. 
---