Loving Eulogy Examples for An Uncle
Our sample eulogies to help you write a fitting tribute for your uncle were written for us about real people.  One is by a niece and one by a nephew, both of whom wrote them especially for our website.  We hope that they will inspire you to write your own loving speech for the funeral. You can find more guidelines and some free eulogy templates in the links at the bottom of the page. 
---
Eulogy for My Uncle by a Loving Niece

My uncle, Thomas Clarkson, was born in 1959 in Dallas, Texas. He was the first and only son of his parents, but had two lovely younger sisters, one of which is my beautiful mother. He had a good childhood and even though my grandparents were not rich, their home was filled with love.
My uncle Tom and my Mom often told me how their parents, especially their Dad always made sure they had all the things they needed. Moreover, my grandparents understood the value of education and did their best to encourage and see all their three kids through school. 

Uncle Tom was a renowned family doctor, who practiced for over 30 years in various Dallas hospitals. He had been determined to become a doctor since childhood and my mother often teased him about how much he cried when one of their uncles pranked him that he had failed the entrance exams into the medical school.
It was obvious he loved his profession and would never miss any chance at improving or learning something new. He is actually the main person who inspired me to become a medical doctor.
I remember visiting him several times in his office as a teenager and asking so many questions about the medical profession.
Once, I wrote a note to him saying that if he did diagnose me with a terminal disease, I wouldn't worry, but would rather be confident that he would cure me. I didn't initially realize how special my words were until I later saw the note framed and hung on his office wall. To say that melted my heart is truly an understatement.
My uncle was also a dedicated husband to his beautiful wife, Auntie Sarah. Their relationship seemed so perfect and they made marriage look so effortless, even though their union had lasted for over twenty five years. They would do everything together, including shopping, cooking, eating, laundry and going for their annual vacations.
Moreover, he was such a handsome man and they really looked good together. Whenever I took out the time to observe them, I would quickly remind myself that despite coming from a divorced home, it was still possible for me to have a beautiful and lasting marriage.
To be totally honest, I didn't quite understand nor appreciate my uncle when I was a child, but as soon as I became a teenager, I realized what an amazing person he was. Although we lived in different states, he would call and check on me on a weekly basis, just to be sure I was doing fine.
He would always do his best to attend my birthdays or send me some of the most thoughtful presents. My sixteenth birthday still remains one of the most memorable days of my life thanks to Uncle Tom. Although my parents did most of the planning for my birthday, Uncle Tom made it a lot more special by making sure I at arrived the party venue in a chauffeured limousine. 

My Uncle also had a great sense of humor and there was never a dull moment with him. He would make some of the silliest jokes that forced me to laugh or smile even when I was going through some of the toughest times. We could actually spend long hours conversing about both meaningful and meaningless things.
I used to visit Uncle Tom on Saturdays and we would spend our time watching movies. This was really like a therapy to me because even the most boring movies became interesting with his comments and analysis.
Although my Uncle didn't have any children, he showed lots of love to my siblings and me. My mother always told me how excited he was when I was born and how he went about raving to everyone who cared to listen saying "the most beautiful girl is here". I also remember how excited he was when I announced to him three years ago that I had made it into medical school. He was so happy and never stopped telling me how proud he was of me. 
---
---
Uncle Tom also loved socializing with people. He was such a selfless man who touched so many lives. He was very attentive and would listen to everyone's problems and offer solutions to them. Fortunately, he was remarkably intelligent and filled with wisdom, so his wife, siblings, colleagues and friends could always count on him.
He also enjoyed music and dancing. Michael Jackson was his favorite artist and I can't forget how sad he was when this legendary musician passed on in 2009. He mastered the lyrics of most of the late pop star's songs and would display his funny but cute dance moves whenever an opportunity presented itself. My uncle also loved fashion and he was always well dressed whenever he wasn't wearing his professional coat. 
Unfortunately, death suddenly snatched him away from me on July 15th, 2020. Everything still feels like a nightmare to me and I vividly remember when my Mom called me to say he was killed in a fatal car accident.
It's so heartbreaking that I never got the opportunity to tell him goodbye. I had beautiful plans for us and I was hoping to take him and his wife to Japan on his 65th birthday since he had always wanted to go there. Even though we enjoyed some beautiful moments, I still feel like I didn't tell him how much I loved him enough.
Uncle Tom will forever remain an award-winning uncle, and I will always remember him as a second father. He is one of the reasons I turned out to be a strong and hardworking woman. He might be gone, but his legacy lives on in the many lives he affected, especially mine. It's unfortunate he won't be here to attend my graduation from medical school, but I promise to make him proud wherever he is.
---
Eulogy for Uncle from a Loving Nephew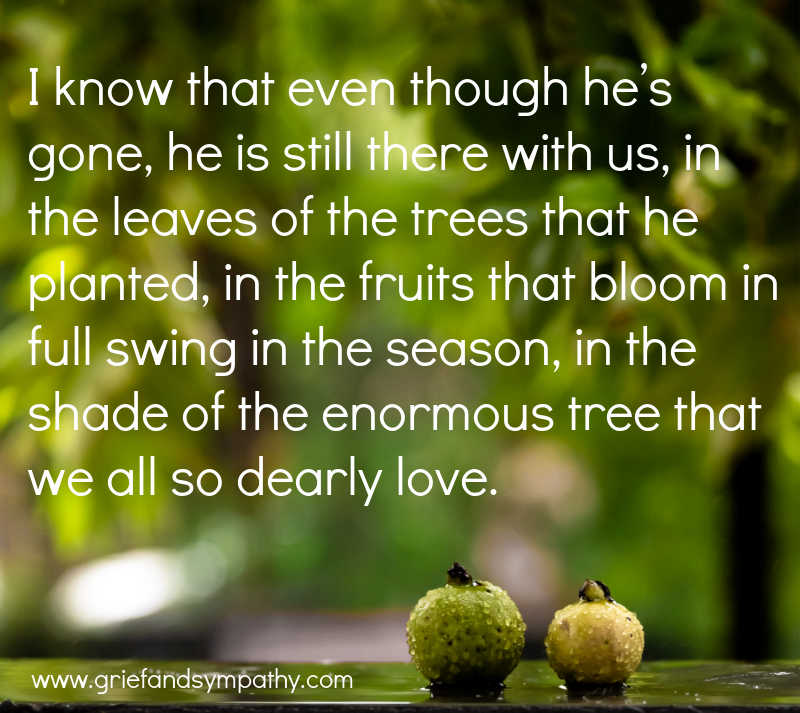 I am blessed with the most amazing parents anyone could imagine. They are caring, supportive and always encourage me to give my best regardless of the outcome. But I have also been lucky to have another person in my life who has taught me a lot. He was my uncle. Though it would be impossible to describe his larger than life persona in a few words, I do feel the need to try and say something about him that I will cherish for the rest of my life.
Uncle was one of the first engineers in our city – besides being one of the first to move out of the city in order to achieve a college education. Being born to a well-off family didn't stand in the way of his humility, and he had a personality that would attract flocks of people towards him. Unlike others, he didn't opt for engineering for the perks attached to it. He loved solving mathematical problems and enjoyed delving deeper into the origin of each rule that applied to that science.
I remember when I used to get tense during my school tests. I would freak out just a day before the test and lose all my confidence. Then, I'd run straight to him to recharge myself and regain all that lost confidence. Since mathematics to him was like toys to little children, he loved giving me a helping hand in my test preparations. I will never forget the sparkling look on his face every time I'd ask him to prepare mock test papers a week before my tests were due, and his excitement on hearing my results.
Uncle loved me; I can say that for sure. However, his blessings weren't restricted to me – they extended to each member of the family. Back in the 70s, he built his dream house. Since he was an engineer, it didn't take him long to create the design of the perfect home that we live in today. The house and the beautiful terrace garden still amaze even the top architects and builders of our city.
A man with an endless passion for everything he did and a mind as sharp as a chef's knife, he did everything on his own and never let himself plunge into a pit of despondence no matter the circumstances. He had a strange fascination with computers, but having said that, he never lived by numbers but by life's special moments.
As I stand here, bereaved of my dear Uncle, I can recall one of his favourite possessions that he gifted himself on his 50th wedding anniversary – a laptop! The memory of him unboxing his brand-new midnight black laptop are as fresh in my mind as the morning dew. His eyes shone like candles burning in a dark attic.
Though he couldn't make much use of it, he managed to learn how to play games and make video calls all by himself. Sometimes, he would scribble something using his fingers on the touchpad, and his face would flush on occasions when he got stuck with a plethora of tools wondering how to use them. But the fire in him to learn something new would never be extinguished.

I have a ton of sweet memories about him, and I could go on telling his tales for days. But I know that would only cover an ounce of his life and it would still be an imperfect explanation of someone I loved so much.
I know that even though he's gone, he is still there with us, in the leaves of the trees that he planted, in the fruits that bloom in full swing in the season, in the shade of the enormous Guava tree that we all so dearly love. And I hope to live life the best I can, following his principles and teachings that will be treasured by many generations in our family to come.
Thank you all for taking the time to pay your condolences to our beloved departed soul.
May he rest in peace.
Related Pages: 
Eulogy Examples for Uncle
---
For Remembrance: 
Sales from our pages result in a small commission to us which helps us to continue our work supporting the grieving.  
---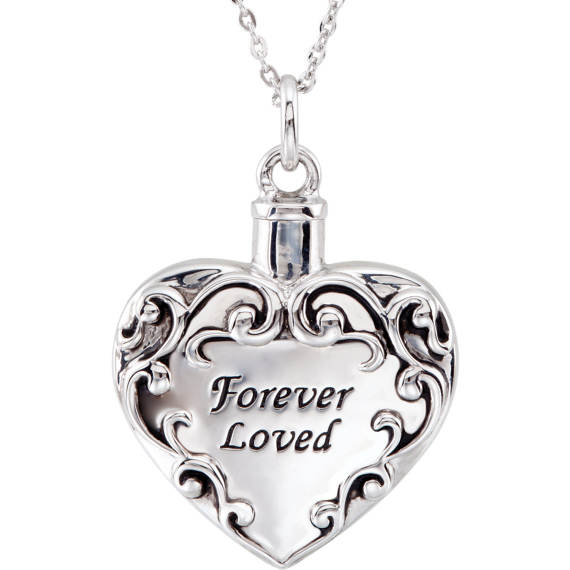 Memorial Jewelry to Honour a Loved One

Check out our lovely range of memorial jewelry for any lost loved one.  Pendants, necklaces, rings or bracelets, we have them all in all kinds of styles.  Choose for yourself or buy as a sympathy gift. 

---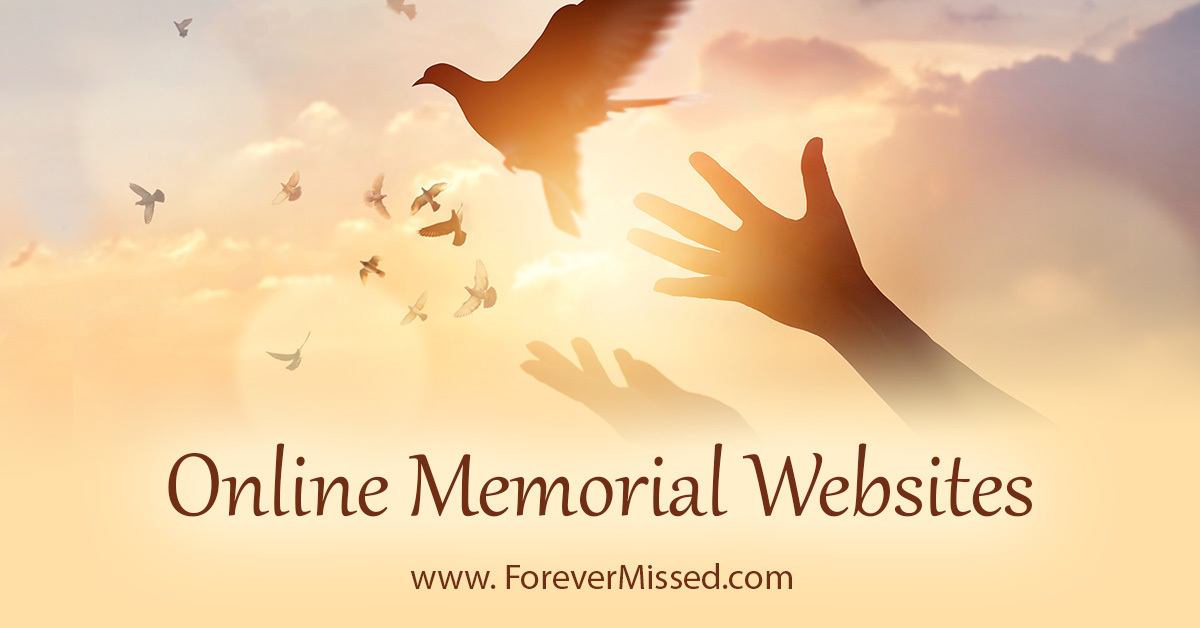 Create an Online Memorial Website
Honour your loved one with their own memorial website.  Share photos, videos, memories and more with your family and friends in a permanent online website.  Free for basic plan with no ads. 
---
For USA Residents: 
Please help our colleagues at Memorial Sloan Kettering Cancer Center, St. Jude Children's Research Hospital, and Children's Hospital of Philadelphia, USA by joining in their research study:


SUPPORT FOR BEREAVED PARENTS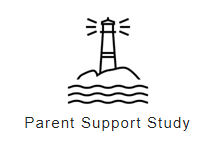 Losing a child to cancer is devastating, and there is a critical need to develop effective supports.
A federally-funded study in the United States (US) evaluating different types of support for bereaved parents is currently seeking participants. Parents residing in the US may be eligible if they lost a child diagnosed with cancer at least 6 months ago and live in one of the following states: NY, NJ, PA, CT, FL, or TN (other eligible states are being added, please complete the survey to check with us).
To find out if you may be eligible, please click here, visit our website at bereavedparentsupportstudy.com, or email us at parentstudy@mskcc.org.
---
Keep in touch with us: 
---
Sign up for our newsletter and receive:

"The 10 Most Important Things You Can Do
To Survive Your Grief And Get On With Life"
Our free downloadable and printable document "The 10 Most Important Things You Can Do To Survive Your Grief And Get On With Life" will help you to be positive day to day.  
The 10 points are laid out like a poem on two pretty pages which you can pin on your fridge door to help you every day! 
All you have to do to receive this free document is fill in your email address below. 
You will also receive our newsletter which we send out from time to time with our newest comforting and helpful information.   You can unsubscribe any time you like, and don't worry, your email address is totally safe with us. 
NEW BONUS - Also receive a copy of our short eBook - '99 Ways to Spot a Great Grief Counselor'.  Available for instant download as soon as you sign up. Never waste money on poor counseling again! 
---
Join us on Facebook for articles, support, discussion and more.  Click 'Like' below.

---