The Top 10 Best Memorial Trees to Plant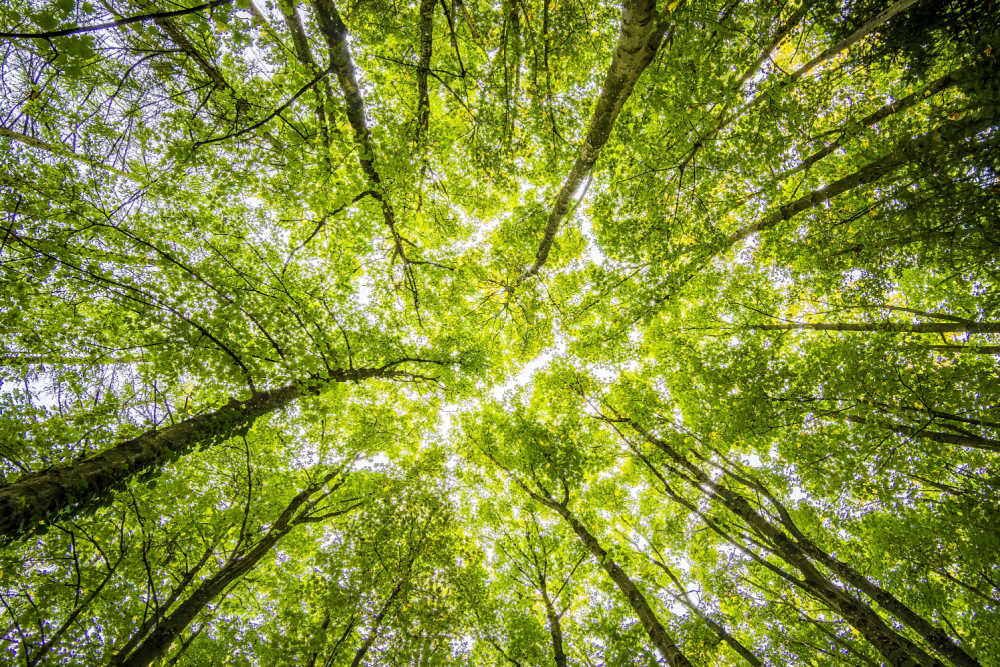 Looking for a way to remember a loved one who has passed away? Celebrate their life by choosing one of the best memorial trees to plant.
Coping with the loss of someone dear to you is extremely difficult, but picking the perfect, long-lasting memorial tree to honor them is a wonderful way to uphold their legacy. Deciding which tree represents them, and caring for it until it's flourishing can aid in the healing process.
It can also serve as a considerate sympathy gift for someone you know who is grieving.
Use the following information to find a memorial tree that will memorialize your loved one, bring you peace, and thrive in your local environment. We suggest 10 of the most beautiful trees below and have indicated in which zones they grow best.
---
Which Hardiness Zone Are You In?

Navigate which memorial tree to plant based on the hardiness zone you live in. This is the USDA's map that indicates which plants suit each section of the United States and is largely based on the area's temperature. Northernmost areas span 1 to 4, the middle is usually 5 to 7, while the southernmost spots range from 8 to 10. https://planthardiness.ars.usda.gov/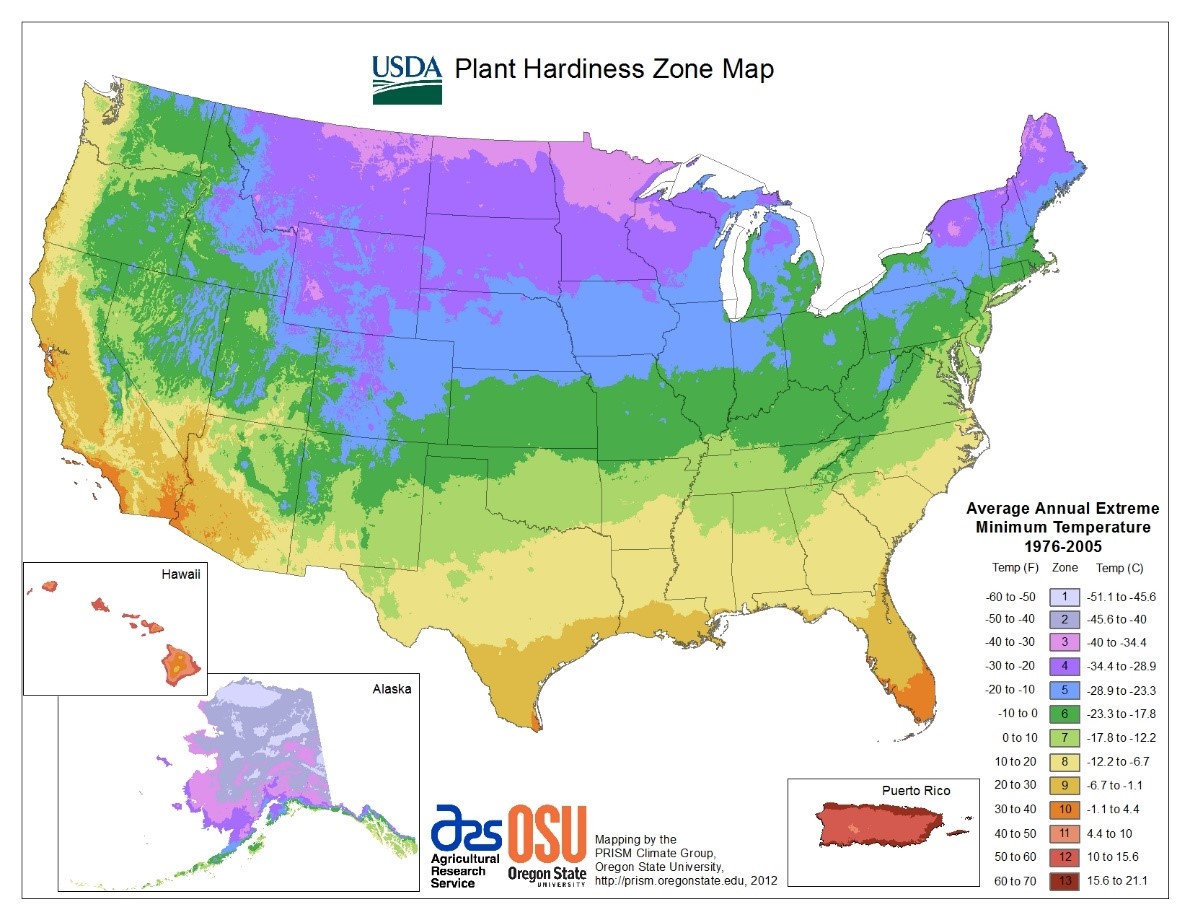 ---
Our 10 Favorite Memorial Trees

1. Blue Spruce Tree (Picea Pungens)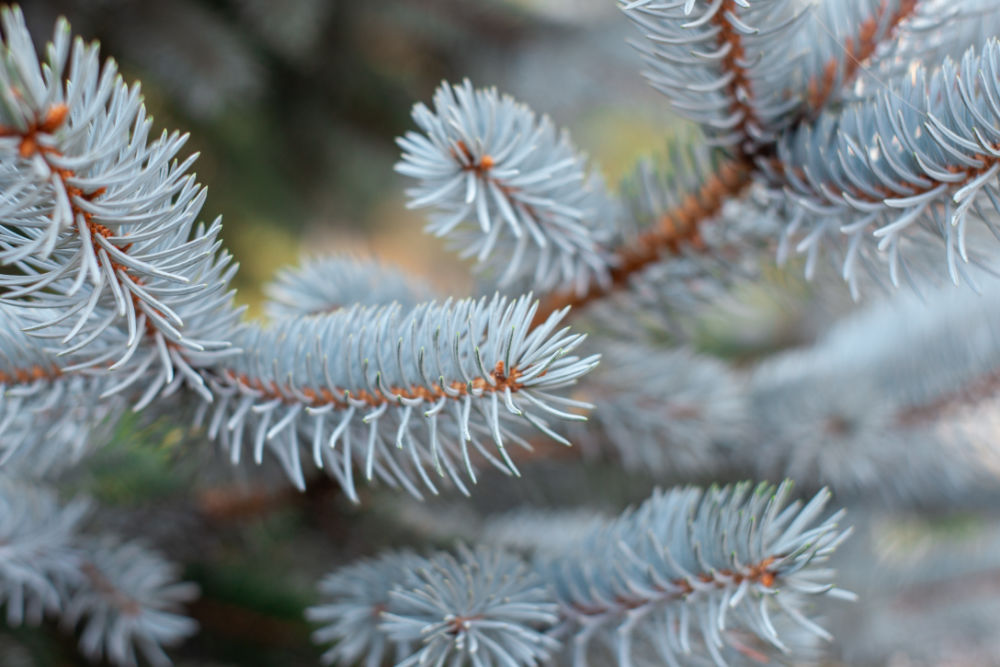 Blue Spruce Tree
Zones: 2 – 7
The Blue Spruce boasts an iconic cone shape and blue-green tinted needles. They're great for adding unique shapes and colors to your garden or yard. Reminisce your dear loved one as you look upon the majestic blue spruce.
These strong trees can withstand windy weather and are lovely contrasted against white snowfall or bright colors in a garden. Once this conifer tree is rooted and growing, it doesn't need much help to do well.
---
2. Red Maple (Acer Rubrum)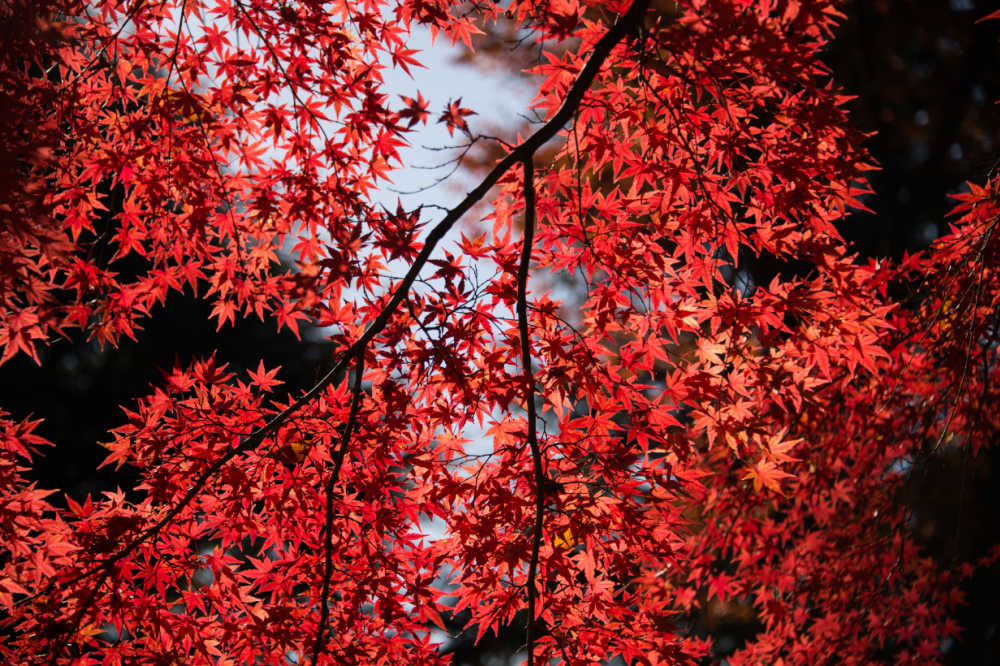 Red Maple
Zones: 3 – 9
Admire the magnificent hues bursting from your red maple tree, and be reminded of your loved one's legacy. Reaching heights of 40 to 70 feet, with red, yellow, or orange leaves in fall and bright red buds in winter, the red maple will be a masterpiece in your yard.
A moist plot with partial shade or full sun is the best situation for a red maple to grow tall and strong. The shallow, thick roots can sometimes poke through the dirt, so it's best to plant these away from lawns you want to keep manicured or pipes underground.  
---
3. Sargent Cherry Tree (Prunus Sargentii)
Zones: 4 – 7
The graceful Sargent cherry tree's pink flowers in spring will brighten any outdoor space as the memory of your loved one prevails. The small fruits on the trees in summer attract birds whose songs add to the serene ambiance.
As one of the hardiest cherry trees, this green-leafed, flowered tree doesn't need much maintenance once it's established. It does just fine in shady plots.
---
4. Weeping Willow (Salix Babylonica)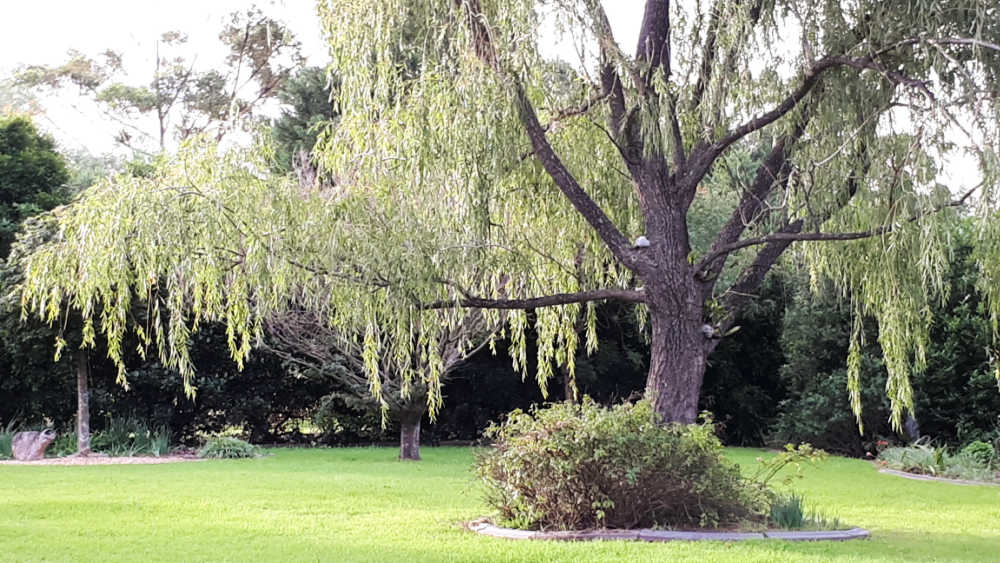 Weeping Willow Tree
Zones: 4 – 9
Ideal as a focal point in large gardens or along the water, these elegant, fast-growing trees are awe-striking as their green leaves sway in the breeze. Think about your friend or family member who has passed as you witness the leaves turn yellow in the fall. 
It's best to plant weeping willows away from structures, since their roots sprawl out beneath the soil. Willows flourish on the banks of ponds or lakes and do best with full sun.
---
5. Rose Shrub (Rosa Rubiginosa)
Zones: 5 – 8
If you're searching for a gorgeous way to commemorate someone, the rose shrub offers dazzling pinks, red, or yellows that will fit nicely into any garden. Reminisce as the roses blossom in the warmer months. The hottest states like Florida may even enjoy year-round blooms.
Roses require beds with plentiful sunlight. To keep them happy, you'll need to prune them as the leaves bud. You can also form your rose shrub into a tree by finding the main stem, cutting away smaller ones, and pruning it where you want to encourage branches to grow.
---
6. Magnolia Tree (Magnolia Soulangeana)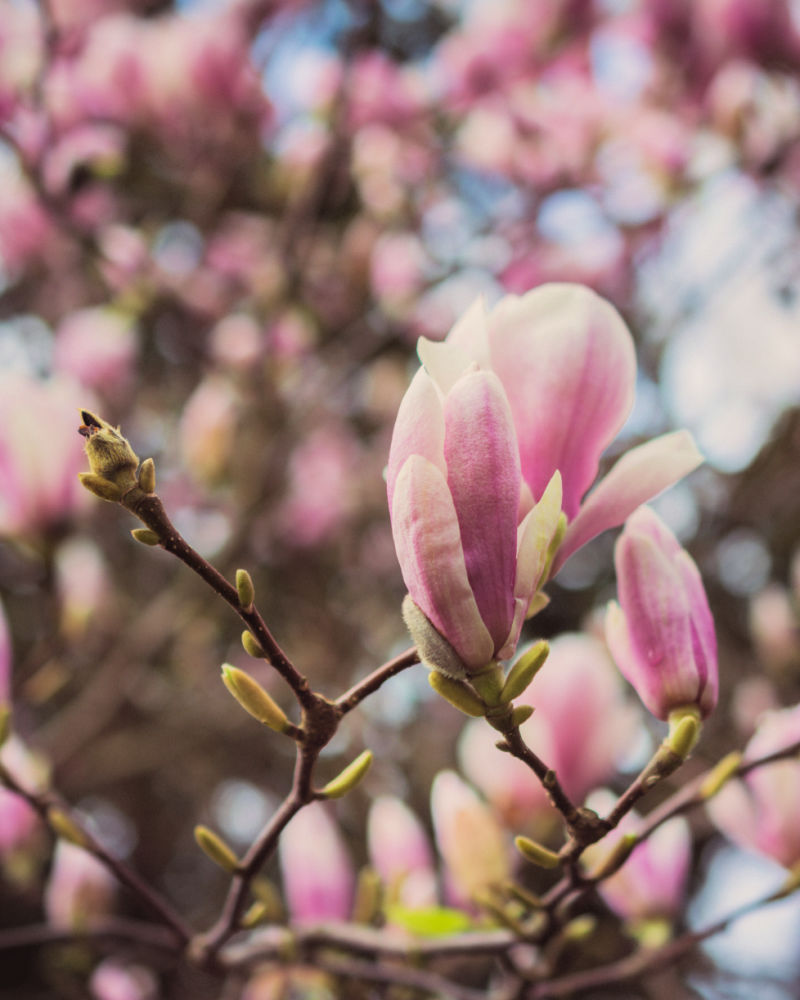 Magnolia Tree
Zones: 5 – 10
Magnolias are one of our most ancient trees.  Fossil records show they have been around for over 100 million years!  Such a potent symbol of eternity if ever there was one. 
The delicate pink, white, or yellow flowers that cover your magnolia tree are stunning when they bloom in early springtime. Ranging from a few feet to 80 feet tall, enjoy the shade they provide, and the stunning blossoms of your tree in honor of your loved one.
The species of magnolia trees native to the US are known for being adaptable. When planting a magnolia tree, be wary of its extensive root system, because transplanting isn't recommended. They also do best with high-drainage soil.
---
7. Oak Tree (Genus Quercus)
Zones: 5 – 10
Plant a mighty oak tree to venerate your revered lost one. Though they grow to about 80 feet, the canopy spreads out as far as 120 feet, creating a shady, deep green oasis on your land. 
These resilient trees don't need much maintenance aside from removing dead branches when necessary. However, they do need lots of sunlight and plenty of water. Sometimes, this means adding mulch around the tree while it's young to absorb more water.
---
8. Gardenia (Gardenia Jasminoides)
Zones: 6 – 11
Soak in the views of your gardenia's large, white pinwheel flowers against vivid green leaves, and its sweet scent floating through the air. Remember your late friend or family member with a gorgeous gardenia in your garden.
Gardenias will do best in humid weather and with moderate sunshine. To keep them healthy and flowering for years to come, fertilize them from March to October, and remove any dead flowers.
---
9. White Crape Myrtle (Lagerstroemia Indica Alba)
Zones: 7 – 10
Find solace knowing your late loved one is remembered by the beauty of the White Crape Myrtle. This tree grows lush bunches of flowers that resemble crepe paper, teeming from the branches.
Being mid-size at about 20 feet maximum, these are fantastic ornamental trees, or suitable for providing some privacy lining your yard. They like hot climates, and while they sometimes need pruning, you should be careful not to over-prune and harm the shape.
---
10. Olive Tree (Olea Europaea)
Zones: 8 – 10
Honor your dear departed one with the graceful olive tree, clad in tiny, light green leaves. Recall the memories of this special person as you harvest olives and gaze upon your tree, reaching up to 20 feet.
This Mediterranean tree does well in dry weather with access to sunshine. Consider planting two olive trees, as cross-pollination will guarantee olive production each year. They also need a bit of extra attention with yearly pruning.
Any of these trees make for a lovely way to memorialize someone close to you who has passed away.
It's important to consider the proper size to fit your yard or garden, and the environment and conditions it needs to succeed. Keeping these factors in mind, pick the tree that speaks to your heart, and you can't go wrong.
---
Best Memorial Trees to Plant
---
Where to get help: 
---
Have You Considered One-on-One Online Grief Counseling? 
Get Expert and Effective Help in the Comfort of Your Own Home

The following information about online counseling is sponsored by 'Betterhelp' but all the opinions are our own. To be upfront, we do receive a commission when you sign up with 'Betterhelp', but we have total faith in their expertise and would never recommend something we didn't completely approve.  
Do you feel alone and sad with no support and no idea how to move forward?  It can be tough when you are stuck in grief to find the motivation to get the most out of your precious life. 
Online counseling can help by giving you that support so you don't feel so alone. You can have someone to talk to anytime you like, a kind and understanding person who will help you to find meaning in life again, to treasure the memories of your loved one without being overwhelmed and to enjoy your activities, family and friends again.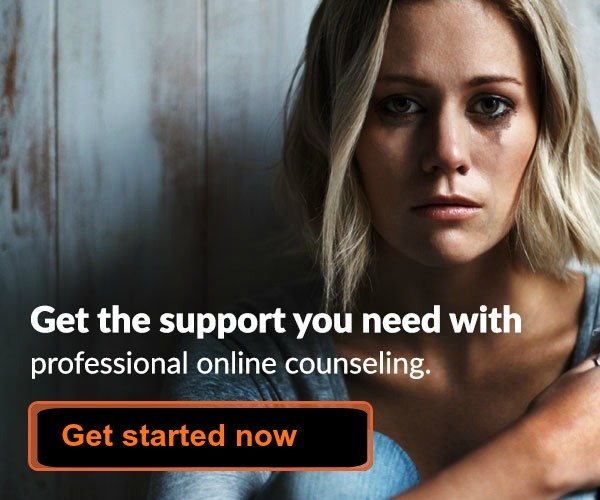 Click here to receive 20% off your first month. Exclusive to GriefandSympathy readers.
---
Sales from our pages result in a small commission to us which helps us to continue our work supporting the grieving.  

---
Hypnosis for Grief - 10 Ways It Can Help You
Try a gentle hypnotherapy track to relax the mind. Learn how self-hypnosis can help you cope with grief at any time of the day or night.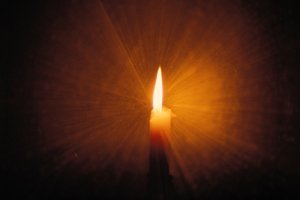 ---
---
For Remembrance: 
Sales from our pages result in a small commission to us which helps us to continue our work supporting the grieving.  
---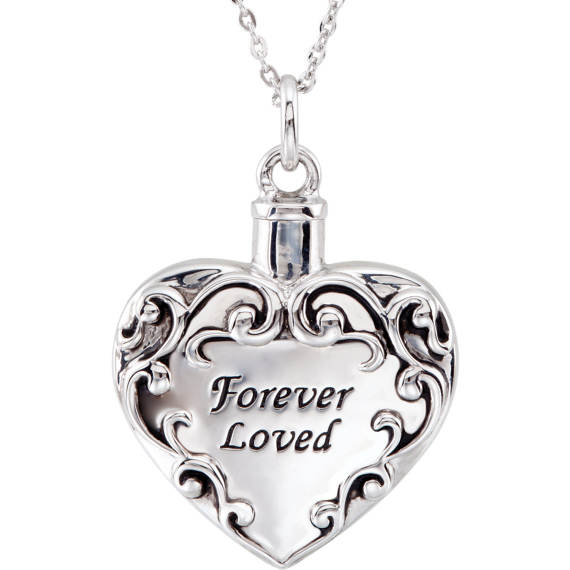 Memorial Jewelry to Honour a Loved One

Check out our lovely range of memorial jewelry for any lost loved one.  Pendants, necklaces, rings or bracelets, we have them all in all kinds of styles.  Choose for yourself or buy as a sympathy gift. 

---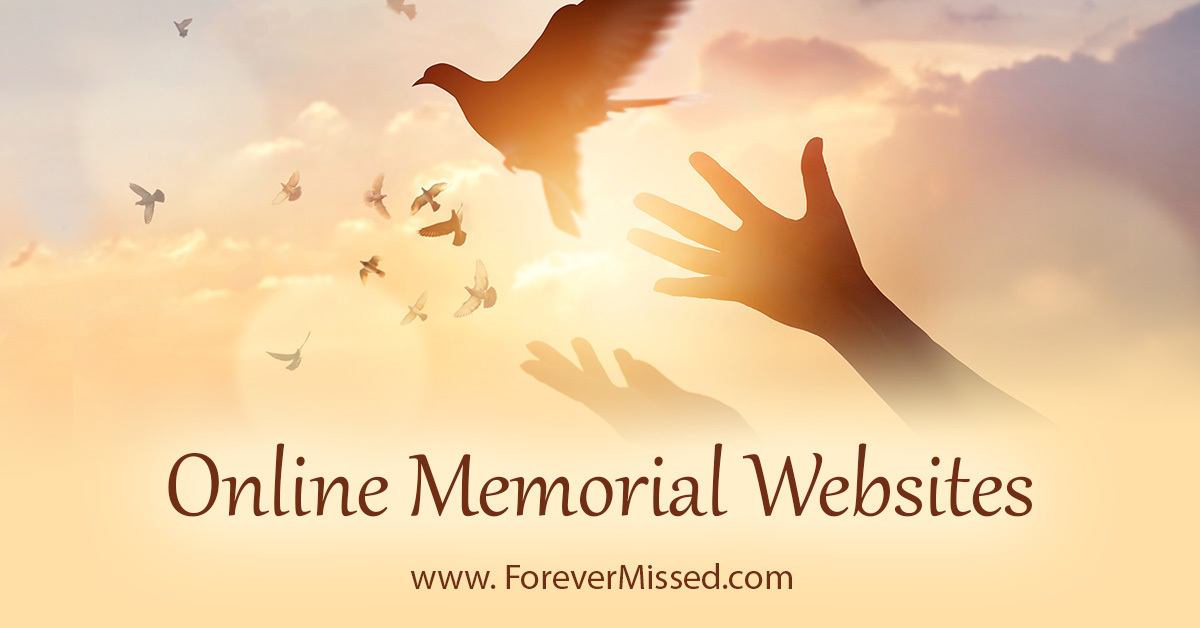 Create an Online Memorial Website
Honour your loved one with their own memorial website.  Share photos, videos, memories and more with your family and friends in a permanent online website.  Free for basic plan with no ads. 
---
For USA Residents: 
Please help our colleagues at Memorial Sloan Kettering Cancer Center, St. Jude Children's Research Hospital, and Children's Hospital of Philadelphia, USA by joining in their research study:


SUPPORT FOR BEREAVED PARENTS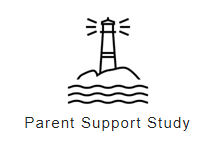 Losing a child to cancer is devastating, and there is a critical need to develop effective supports.
A federally-funded study in the United States (US) evaluating different types of support for bereaved parents is currently seeking participants. Parents residing in the US may be eligible if they lost a child diagnosed with cancer at least 6 months ago and live in one of the following states: NY, NJ, PA, CT, FL, or TN (other eligible states are being added, please complete the survey to check with us).
To find out if you may be eligible, please click here, visit our website at bereavedparentsupportstudy.com, or email us at parentstudy@mskcc.org.
---
Keep in touch with us: 
---
Sign up for our newsletter and receive:

"The 10 Most Important Things You Can Do
To Survive Your Grief And Get On With Life"
Our free downloadable and printable document "The 10 Most Important Things You Can Do To Survive Your Grief And Get On With Life" will help you to be positive day to day.  
The 10 points are laid out like a poem on two pretty pages which you can pin on your fridge door to help you every day! 
All you have to do to receive this free document is fill in your email address below. 
You will also receive our newsletter which we send out from time to time with our newest comforting and helpful information.   You can unsubscribe any time you like, and don't worry, your email address is totally safe with us. 
NEW BONUS - Also receive a copy of our short eBook - '99 Ways to Spot a Great Grief Counselor'.  Available for instant download as soon as you sign up. Never waste money on poor counseling again! 
---
Join us on Facebook for articles, support, discussion and more.  Click 'Like' below.

---