A Moving Best Friend Eulogy
It is hard to read this heartfelt eulogy for a best friend without it bringing a tear to your eye.  Written for us by Jelena about her dear friend who died at the young age of 25, it is a moving tribute to a precious friendship.  
Use it as an inspiration if you need to write one for a beloved friend of your own.  We would like to thank Jelena for sharing this deeply personal eulogy with us, and hope it serves as a permanent memorial to a special person.  
Eulogy for Layla, a Precious Friend by Jelena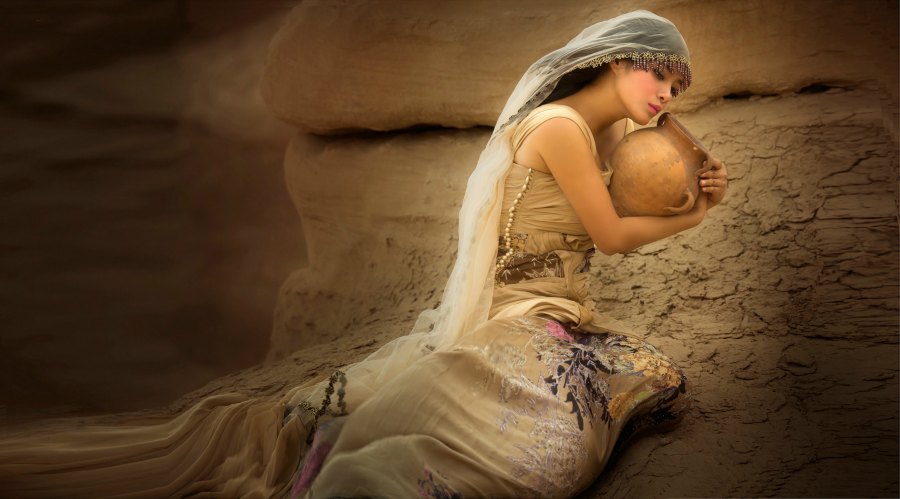 For Layla, the mystery girl...
It has been hard writing these lines, because I couldn't find the exact words to describe our relationship and all the feelings involved in it. Somehow, it was easier to just sit and cry in the dark than to do this at last. But when you promise something...
Layla was born on January 16th, 1985 in the city of Umag, Croatia. The sea breeze, a smell of olives and fish, quality wine and lots of Eric Clapton songs made her dad call her Layla. He was a drummer in a famous rock band. Her mum, Liliana, was a painter, forever in love with mystery and the Arts.
Their explosive relationship changed into smooth and calm just after the baby was born. They poured all their energy and love into their little princess. Layla grew up having everything she wanted and even though she was the only child, somehow she never got spoiled, but instead had wonderful manners and was a really lovely girl.
I met her in college. I remember the first day we saw each other for the first time.
She stood in the hall all alone, but she was magical. Not because she looked like an Arabic princess from ancient legends, wearing all black and with tons of silver jewelry, and with a cloud of wild black curly hair around her face, but because she had that aura... She was glowing from the inside, radiant blue but mysteriously dark at the same time....We stood speechless, just looking at each other.
And then she spoke, four simple words, but it felt like a jar of honey was being poured over my head – "Hi, I am Layla."
I knew she would be my best friend, and I wasn't mistaken.
For the next couple of years, we shared everything that two girlfriends can share. For her, I was the person she turned to when things got rough. I knew her secrets, desires, fears, silly crushes and serious relationship problems. She was the same for me. We had no secrets, never lied to each other, were always brutally honest and full of respect. She let me into her inner world, into her mind and deepest corners of her soul. So did I.

That's why I was so shocked to find out she had lung cancer and wasn't planning to tell me about it. I heard it from another close friend of ours, and I was so angry and hurt at first. Luckily, I soon realized I was being selfish and that she needed my support without any questions asked. The fight had begun.
Layla dropped out of college to begin her treatments. We talked on Skype for hours after every chemotherapy she had. It was painful for her and me both, because I couldn't hold her hand and she couldn't feel my presence over the wire.
All I could do was keep saying a kind of a mantra, "I feel you honey, I'm here for you, you can do it, I believe in you."
It went on like that for four long years, positive thoughts, encouragements, comforting...up until her final surgery. She called me the night before, and asked me if I thought she was going to make it. Being 'the best friend' that I was, I needed to be honest. She demanded it. So I told her that I would support any decision she made. If she wanted to give up, that was OK, and if she wanted to keep fighting, even better. I would accept her decision, and she didn't have to worry about me.
I swear I could hear the sound of relief in her voice after that.
The procedure went above all expectations, she recovered smoothly and fast enough. That day she came to my hometown I'll never forget. She looked like she was totally accepting of her fate. My Layla had decided it was time to give up and give herself some peace.

She had some important things to say to me, among other stuff, so she began with how proud she was of me, and happy to see that I had changed. She knew I would be a much stronger person when our story came to an end, and the end was near. Also, I received a kind of a task to fulfil for her.
"You should write a letter to me, to throw out all those feelings - it is never good to keep them inside. You'll be angry, sad, confused, mad, happy, crazy - you'll be a living mess. Then get a wooden box and put those papers along with all our other stuff, concert tickets, love letters, drawings, photos, jewelry, bags of exotic tea and all other things you can remember at that point. Take the box to my grave and burn it, then spread the ashes over my secret spot at the seaside...", she said in one long breath.
I just sat there and cried in silence. "Promise me", she said. So I made that promise.
Layla passed away in her sleep, at the beginning of June, only a month after our agreement. I knew the moment it happened, because she called me the night before, and even though she didn't say it out loud, I knew it was her last goodbye.
I know she's in a better place now, without illness and pain, but I still miss her terribly. Her departure did made me stronger, but it also made me more emotional and vulnerable than I ever was.
Today, I'm standing in front of you, our dear friends, Layla's loving family and loved ones, reading these words with deep sadness in my heart, but trying to make you all feel honored and special for knowing the amazing person that Layla was.
She showed us that no matter how hard life can be, we must all learn from it every day and embrace every moment of it, because we never know how or when it's gonna end.
Finally, I must thank you my dear Layla, for having such an impact on my life, and making it rich with love, friendship and the mystery I needed so much. You always said that only the sky's the limit, so I choose to believe that you just went to research it before me.
Have a great journey up there honey, I'm sure we'll meet again. I love you.

Thanks again to Jelena for this lovely eulogy.  Although we are offering it as a 'sample eulogy for a friend' to help you write your own, it is about a real person and we hope it will be a fitting memorial to her memory.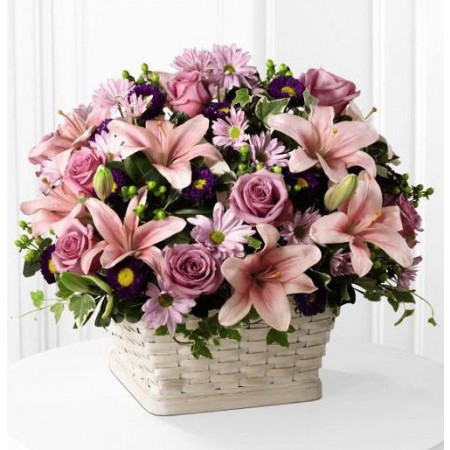 Choose Sympathy or Funeral Flowers Here
Related Pages:
---
For Remembrance: 
Sales from our pages result in a small commission to us which helps us to continue our work supporting the grieving.  
---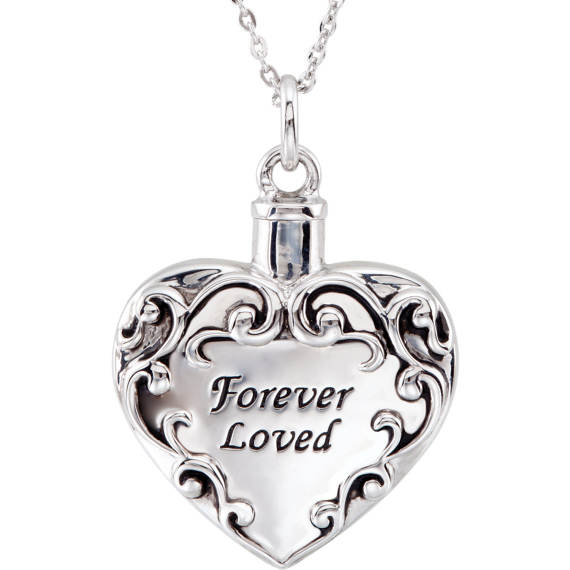 Memorial Jewelry to Honour a Loved One

Check out our lovely range of memorial jewelry for any lost loved one.  Pendants, necklaces, rings or bracelets, we have them all in all kinds of styles.  Choose for yourself or buy as a sympathy gift. 

---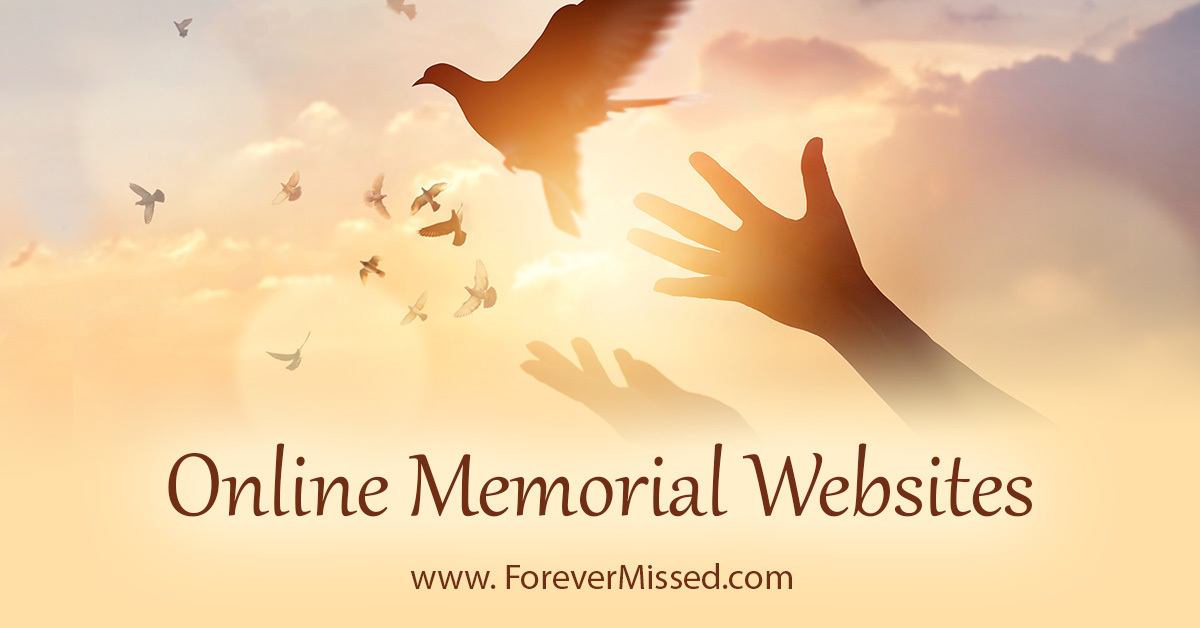 Create an Online Memorial Website
Honour your loved one with their own memorial website.  Share photos, videos, memories and more with your family and friends in a permanent online website.  Free for basic plan with no ads. 
---
Keep in touch with us: 
---
Sign up for our newsletter and receive:

"The 10 Most Important Things You Can Do
To Survive Your Grief And Get On With Life"
Our free downloadable and printable document "The 10 Most Important Things You Can Do To Survive Your Grief And Get On With Life" will help you to be positive day to day.  
The 10 points are laid out like a poem on two pretty pages which you can pin on your fridge door to help you every day! 
All you have to do to receive this free document is fill in your email address below. 
You will also receive our newsletter which we send out from time to time with our newest comforting and helpful information.   You can unsubscribe any time you like, and don't worry, your email address is totally safe with us. 
NEW BONUS - Also receive a copy of our short eBook - '99 Ways to Spot a Great Grief Counselor'.  Available for instant download as soon as you sign up. Never waste money on poor counseling again! 
---
Join us on Facebook for articles, support, discussion and more.  Click 'Like' below.

---