Fun Activity Ideas for People with Alzheimer's
Many of these activity ideas for those with Alzheimer's will be suitable for people still living at home as well as for those in residential care. People with Alzheimer's or dementia can often take part in many activities with others, but may need more supervision. Choose some suitable pastimes from the following if you are a caregiver at home, or perhaps you work at a residential facility and are looking for ideas.
The story of a good friend of mine who had early onset Alzheimer's shows how she was able to join in many activities:
Eventually my friend became one of our long term residents. In her late 40s she was physically fit and always dressed smartly. When our staff had first aid or fire safety lectures she always sat in and looked interested. Many of the lecturers did not realise that she was a resident.
Whenever any of the staff had tea breaks she loved to go and sit with them. A friend from the village would collect her whenever she was going for a walk or would take her into the church to help with the cleaning. She may have dusted the same pew many times but she looked happy helping.
Although at this stage her ability to care for herself was minimal, she still had quality of life. Some friends from her village would come and take her for walks along the beach occasionally. Her husband took her out to the beach for long walks most weeks during his visits when it was fine.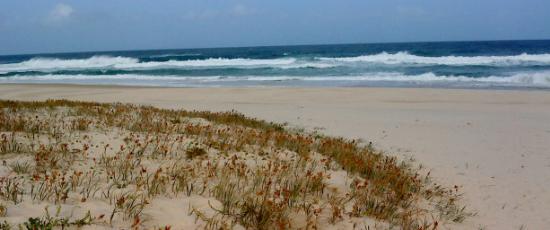 Walking is a great activity for those with Alzheimer's
Everyday household activities for loved one's with Alzheimer's disease

Washing and dressing can take longer.  Often putting items out for them helps but do let them continue with these tasks as long as possible.
A walk every day is excellent, often they can go round a familiar route on their own or with the dog if they have been used to that.
Helping in the garden, clearing leaves or bark from the trees, collecting wood andkindling, repetitive types of jobs that they may have got used to doing.
Clearing and relaying the open fire, some jobs they have done for years become instinctive. They may be slow but let them do it.
Laying the table for meals, folding serviettes, helping prepare vegetables, shelling peas etc, day to day tasks which help them to feel useful.
Cleaning brass or doing some dusting is also a job they can do. They may dust the same thing several times but it doesn't matter.
Fun activity ideas for people with Alzheimer's and their caregivers

Do continue to go out and visit friends for lunch or invite them to you. You may find some friends stop inviting you. They are frightened and don't know how to react. Try not to blame them. Perhaps get in touch with them when you have some respite time alone.
Movies - continue to see any films that you know your loved would have chosen. It doesn't matter if they fall asleep half way through.
Car rides to local parks or beaches followed by a walk are good for the caregiver too.
Radio and TV can be useful, but because the concentration span is short they are likely to fall asleep easily. Too much sleep during the day can cause sleepless nights.
Audio books from the library are useful and concentration spans on them might be longer when they are listening to someone else.
A sleep after lunch is good. Monitor the time of it. A good night's sleep is important.
A large tray of postcards can keep them entertained, reading and sorting them.
A fish tank is a calming, interesting thing to look at, or perhaps a bird table outside the window.
This is the time for the carer when "ask, ask, ask for help" is important. Friends and family often don't know what to do, simply taking your loved for a walk would be an enormous help. Many would be happy to do that.
Day clubs for those with Alzheimer's and dementia

There are day clubs for people with dementia in most towns and villages. Some of the activities they offer are also suitable for those in residential care.
A few hours there a week gives caregivers a rest or allows them to spend time with other carers and their families. A change of venue for the loved one at these groups gives them a change of scene and menu. Something for them to tell you about. Do try to use gentle persuasion to get your loved one to go. It often becomes a highlight of the week. It gives the caregiver a few hours to themselves, although carers are usually welcome to stay and meet other carers.
Carers may be sons, daughters, sisters or brothers. If there is no extended family carers can feel isolated and lonely. The groups and clubs are for caregivers too. They can go and sit in another room and meet other carers, share problems over a cuppa, make new friends.
Often the person with Alzheimer's feels more confident about going to the day club if the carer goes too for a few visits.
The carer can also go off to shop or have a break for an hour as well.

Sometimes these groups also organise outings for everyone to join in and perhaps a Christmas party for everyone too.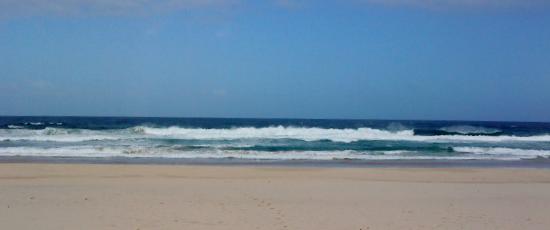 Activities at Day Clubs

Day clubs provide group activities such as sing-songs, bowls, bingo and group physiotherapy sessions.
Activities such as blowing up balloons for a later party in the venue can be fun.
Pets are often taken in for pet therapy, the animals always cheer everyone up and stroking a pet is very therapeutic.

Activity Ideas for Day Care or Residential Homes

As well as any of the activity ideas for those with Alzheimer's listed above, the following are also excellent pastimes and enjoyable for caregivers too:  
Memory Stimulation
Reminiscence therapy sessions are helpful, whether in home, group or residential settings. Old photos, pictures of early film stars, kitchen tools, old fashioned objects – these are things which can access parts of the memory and bring people alive. It is good to stimulate the brain and get people talking about old times. It gives them great pleasure.

Laughter Therapy
One of the more recent developments is laughter therapy for people with dementia. They are entertained with magic tricks, blowing bubbles, balloon animals. Anything which can raise a giggle has to be a good thing.
To learn more:

"A Healing Hug for Alzheimer's Caregivers: all about caring, grieving and making life better"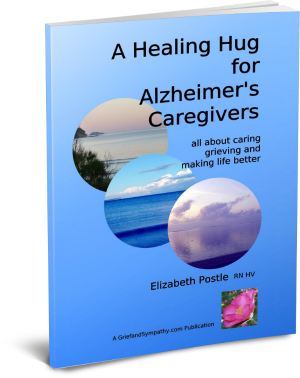 Click here to see contents
Related Pages: 
7 Warning Signs You Have Alzheimer's Spouse Grief
Tips for Alzheimer's Caregivers
Understanding Alzheimer's Behaviour Changes
Alzheimer's Activity Ideas
---
Please Support this Site with a Donation

If you have found our site helpful, please consider a small donation towards our running costs.  It is expensive in time and money to maintain the site and we try to keep it as ad free as we can! 
If everyone were to donate just one dollar, it would cover our costs.  A little more will help us to expand and reach even more people. 

Please note we are not a not-for-profit organisation, so you won't be able to claim this donation against your tax!  But we do need to eat and pay the phone bill!
You can use your paypal account but you don't need to belong to paypal to use this secure payment button, it accepts all major debit and credit cards. We do not collect any of your personal information when you make a payment. 

We thank you and all our readers thank you for whatever you can afford. 
---
Keep in touch with us: 
---
Sign up for our newsletter and receive:

"The 10 Most Important Things You Can Do
To Survive Your Grief And Get On With Life"
Our free downloadable and printable document "The 10 Most Important Things You Can Do To Survive Your Grief And Get On With Life" will help you to be positive day to day.  
The 10 points are laid out like a poem on two pretty pages which you can pin on your fridge door to help you every day! 
All you have to do to receive this free document is fill in your email address below. 
You will also receive our newsletter which we send out from time to time with our newest comforting and helpful information.   You can unsubscribe any time you like, and don't worry, your email address is totally safe with us. 
NEW BONUS - Also receive a copy of our short eBook - '99 Ways to Spot a Great Grief Counselor'.  Available for instant download as soon as you sign up. Never waste money on poor counseling again! 
---
Join us on Facebook for articles, support, discussion and more.  Click 'Like' below.

---