Horse Sympathy Quotes for Cards and Messages
Use these beautiful horse sympathy quotes for expressing your condolences in cards and messages.  
The loss of a horse is a devastating experience for anyone who has loved these majestic animals. The grief can be as intense as if you have lost a human friend or family member.  Horses can live for up to 30 years, so for some people they may have known the horse all their lives.  
Express your sympathy using one of these lovely quotes, and choose one of our photographic cards or gifts to go with it.  
All sales on this site earn us a small commission which help us to support those coping with grief. 
There are friends and faces that may be forgotten, but there are horses that never will be. - Andy Adams
The love of a horse knows not its own depth until the hour of separation.   - Author Unknown  - adapted from Kahil Gilbran
Horses leave hoofprints on our hearts - Author Unknown
The only place to bury a horse is in the heart of his master - Author Unknown

The essential joy of being with horses is that it brings us in contact with the rare elements of grace, beauty, spirit and freedom. - Sharon Ralls Lemon
When I bestride him, I soar, I am a hawk. He trots the air, the earth sings when he touches it. - William Shakespeare
To see the wind's power, the rain's cleansing and the sun's radiant life, one need only to look at the horse.   - Author Unknown
A Moving Horse Sympathy Poem
Somewhere, somewhere
In time's own space,
There must be some sweet pastured place....
Where creeks sing on and tall trees grow,
Some paradise where horses go.
For by the love that guides my pen,
I know great horses live again.
Stanley Harrison
Engraved Horse Memorial Jewelry
Comfort a horse lover on the loss of their dear animal with these gorgeous personalised necklaces. 
More Uplifting Horse Quotes: 
Horses lend us the wings we lack. - Pam Brown
I have seen things so beautiful they have brought tears to my eyes. Yet none of them can match the gracefulness and beauty of a horse running free. - Author Unknown
A true horseman does not look at the horse with his eyes, he looks at his horse with his heart.  - Author Unknown
The way to heaven is on horseback.  - Author Unknown
A dog may be man's best friend...but the horse wrote history.  - Author Unknown
Customise this Unique Horse Memorial Gift
This memorial can be made with a photo of the beloved lost horse.  The designers create an atmospheric drawing from the photo.  You can add a poem of your choice of have it without a poem.  A totally unique and unusual gift that the recipient will treasure.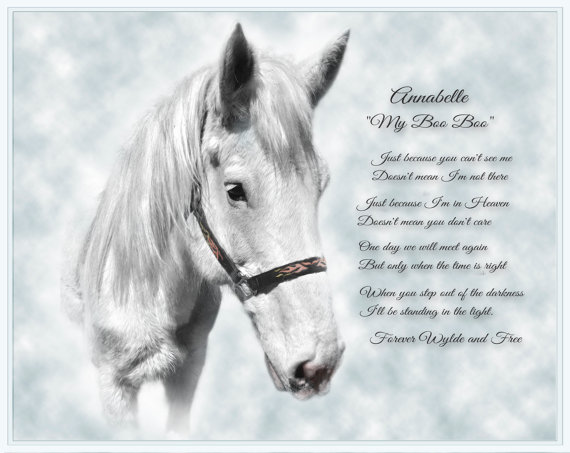 Click to Find Out More
Related Pages: 
Horse Sympathy Cards and Gifts
Horse Sympathy Quotes
---
---
For USA Residents: 
Please help our colleagues at Memorial Sloan Kettering Cancer Center, St. Jude Children's Research Hospital, and Children's Hospital of Philadelphia, USA by joining in their research study:


SUPPORT FOR BEREAVED PARENTS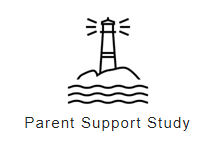 Losing a child to cancer is devastating, and there is a critical need to develop effective supports.
A federally-funded study in the United States (US) evaluating different types of support for bereaved parents is currently seeking participants. Parents residing in the US may be eligible if they lost a child diagnosed with cancer at least 6 months ago and live in one of the following states: NY, NJ, PA, CT, FL, or TN (other eligible states are being added, please complete the survey to check with us).
To find out if you may be eligible, please click here, visit our website at bereavedparentsupportstudy.com, or email us at parentstudy@mskcc.org.
---
Keep in touch with us: 
---
Sign up for our newsletter and receive:

"The 10 Most Important Things You Can Do
To Survive Your Grief And Get On With Life"
Our free downloadable and printable document "The 10 Most Important Things You Can Do To Survive Your Grief And Get On With Life" will help you to be positive day to day.  
The 10 points are laid out like a poem on two pretty pages which you can pin on your fridge door to help you every day! 
All you have to do to receive this free document is fill in your email address below. 
You will also receive our newsletter which we send out from time to time with our newest comforting and helpful information.   You can unsubscribe any time you like, and don't worry, your email address is totally safe with us. 
NEW BONUS - Also receive a copy of our short eBook - '99 Ways to Spot a Great Grief Counselor'.  Available for instant download as soon as you sign up. Never waste money on poor counseling again! 
---
Join us on Facebook for articles, support, discussion and more.  Click 'Like' below.

---