Help Grieving over the Sudden Loss of a Pet

Grieving over the loss of a pet can be every bit as hard as grieving for any other member of the family, and when it happens suddenly it can be even more of a shock. Read our advice about how to cope.  
(The images on this page are greeting cards with comforting pet quotes on them. They are available to buy if you click on the cards.)

Aссіdеntаl Pеt Dеаth

While many people watch their pets live out long lives and then cope with the loss of their pet in old age, others find themselves faced with the sudden and traumatic loss of a pet through an accident or illness.  
Anytime a loss is sudden, we can often feel a flood of guilt and ask ourselves piles of questions afterwards about what we might have done differently.  Sometimes that guilt can be haunting, filling our minds and hearts with heaviness and confusion.  
Normal Guіlt Responses after Pet Bereavement

Guilt can be quite a monster after the loss of a pet.  While we are already grieving for the loss of our furry friend, we are also beating ourselves up over the accident that took our pet's life.  Even as our friends are offering us sympathy, we are looking for reasons to blame ourselves.  
Why, why, why?  We ask ourselves.  If only, if only. . . . 
Why did I leave the door open? 
Why didn't I spend more time with him? 
If only I had taken him to the vet sooner? 
If only I had given him more attention.  
These guilty questions are normal reactions.  As humans we tend to believe in cause and effect and that any bad things that happen can be prevented.  As pet owners, we feel that we are our pet's guardian and protector, so the combination of feeling we could have prevented our pet's death, along with the failure we feel about not protecting our pet makes for a lot of guilt.  
Although our friends and family may be telling us it's not our fault, we may have a hard time hearing them.  
How to Hеаl Excessive Guilt

Guilt is really unnecessary and learning how to work our way through our guilt and realise it's not our fault allows us to grow stronger and healthier emotionally.  
We can begin by not repeating those guilty thoughts over and over in our heads.  The haunting thoughts can be overwhelming, but we don't want them to occupy our minds all the time.  You can acknowledge the thought, but then follow it up with a positive statement such as: 
"I gave him a good home, he loved me dearly, and I'll honor that love by choosing to remember and treasure our good times together".  
Buy Card Now
Another way to heal from the grief of pet bereavement is to accept the loss and understand that there is nothing we can do to change it.  
Tell yourself that you did the best that you could at the time and that you will continue to do the best you can in the future.  

Bаlаnсе аnd Fоrgіvеnеѕѕ after Sudden Pet Loss

Forgive yourself for anything that may have gone wrong and enjoy the happy memories.  Think about how lucky you were to have known the love of such a precious creature.  
Pets love unconditionally and forgive instantly.  Why not treat yourself with the same kindness?  
---
Forever in my Heart Pet Bereavement Gift
A silver plated locket for a photo or keepsake of the beloved pet.  
Finished off with an initial and a pawprint charm for remembrance.  
---
Get help grieving over the loss of your pet if you need it

If you feel that grief is overwhelming or taking over your life, finding some help from a counsellor or support group is a good idea.  If you can't find a local pet loss support group, go online and join one of the groups on Facebook for example.  There is plenty of pet bereavement support there.  
You might find a gentle Hypnosis Download useful to help you. These are made by professionals in the field and specifically designed for pet loss. 
Allow yourself time to work through your grief after the loss of your beloved pet.  Be gentle with yourself. You will feel good again and connected to life once some time has passed.  
There are lots more pages on this site to help you cope with grief. 
Comforting Loss of a Pet Quotes
Pet Memorials from Zazzle
Here are some ways to memorialize your pet from our Zazzle store. 
---
Where to get help: 
---
Have You Considered One-on-One Online Grief Counseling? 
Get Expert and Effective Help in the Comfort of Your Own Home

The following information about online counseling is sponsored by 'Betterhelp' but all the opinions are our own. To be upfront, we do receive a commission when you sign up with 'Betterhelp', but we have total faith in their expertise and would never recommend something we didn't completely approve.  
Do you feel alone and sad with no support and no idea how to move forward?  It can be tough when you are stuck in grief to find the motivation to get the most out of your precious life. 
Online counseling can help by giving you that support so you don't feel so alone. You can have someone to talk to anytime you like, a kind and understanding person who will help you to find meaning in life again, to treasure the memories of your loved one without being overwhelmed and to enjoy your activities, family and friends again.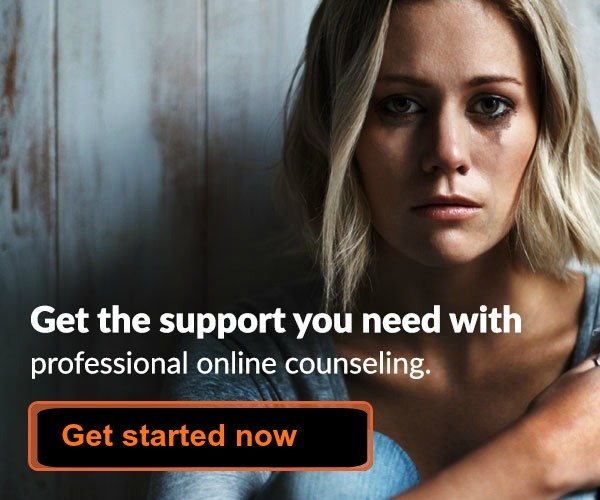 Click here to receive 20% off your first month. Exclusive to GriefandSympathy readers.
---
Sales from our pages result in a small commission to us which helps us to continue our work supporting the grieving.  

---
Hypnosis for Grief - 10 Ways It Can Help You
Try a gentle hypnotherapy track to relax the mind. Learn how self-hypnosis can help you cope with grief at any time of the day or night.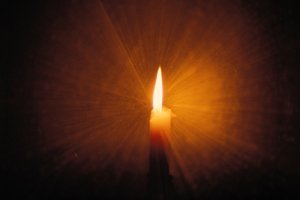 ---
---
For USA Residents: 
Please help our colleagues at Memorial Sloan Kettering Cancer Center, St. Jude Children's Research Hospital, and Children's Hospital of Philadelphia, USA by joining in their research study:


SUPPORT FOR BEREAVED PARENTS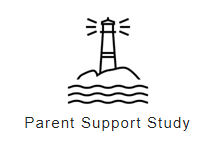 Losing a child to cancer is devastating, and there is a critical need to develop effective supports.
A federally-funded study in the United States (US) evaluating different types of support for bereaved parents is currently seeking participants. Parents residing in the US may be eligible if they lost a child diagnosed with cancer at least 6 months ago and live in one of the following states: NY, NJ, PA, CT, FL, or TN (other eligible states are being added, please complete the survey to check with us).
To find out if you may be eligible, please click here, visit our website at bereavedparentsupportstudy.com, or email us at parentstudy@mskcc.org.
---
Keep in touch with us: 
---
Sign up for our newsletter and receive:

"The 10 Most Important Things You Can Do
To Survive Your Grief And Get On With Life"
Our free downloadable and printable document "The 10 Most Important Things You Can Do To Survive Your Grief And Get On With Life" will help you to be positive day to day.  
The 10 points are laid out like a poem on two pretty pages which you can pin on your fridge door to help you every day! 
All you have to do to receive this free document is fill in your email address below. 
You will also receive our newsletter which we send out from time to time with our newest comforting and helpful information.   You can unsubscribe any time you like, and don't worry, your email address is totally safe with us. 
NEW BONUS - Also receive a copy of our short eBook - '99 Ways to Spot a Great Grief Counselor'.  Available for instant download as soon as you sign up. Never waste money on poor counseling again! 
---
Join us on Facebook for articles, support, discussion and more.  Click 'Like' below.

---