Grieving my Sister by Sonia McIntosh

Grieving my sister at just 17. . .

A story of how teenage Sonia coped with the death of a sibling - her sister, who died aged just 10 years old.

10 years ago my world changed.  At 17 I should have been enjoying my first year at university figuring out who I am.  Instead, at 17, my life was filled with trips to the cancer ward at the Children's Hospital.  It was full of information about chemotherapy and radiation and side effects.  And then it was filled with death. 

I found out the hard way that despite having an 80% chance of survival, that that 20% is in fact bigger than you think.  I learned all about guilt and regrets.  You see my story is not an easy story.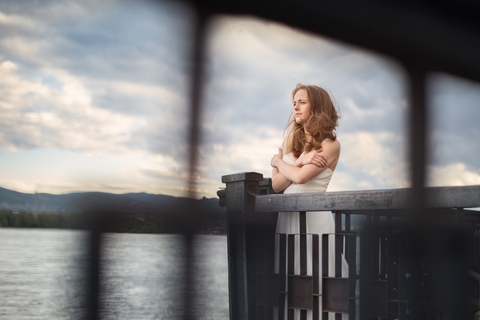 The background to my relationship with my little step-sister
I grew up a child of divorce, such a bitter divorce that neither of my parents can stand each other and live at extreme opposite ends of the State.  At 15 I just started to have a relationship with my father after about 10 years of estrangement.  In those 10 years he had re-partnered and was now a step-father to two children, a girl and a boy. 
Fast forward 12 months and our new relationship was rocked by the diagnosis of my little step-sister with a brain tumour.  She was just 10 years old.  I don't recall ever having a discussion with my mother about this.  In fact, my mother had threatened to kick me out of the house if I ever had any form of relationship with my father.
Having chemotherapy and fighting a brain tumour
Looking back on it now, at 16 years of age I thought that my family was invincible.  I thought an 80% chance of survival meant that she was virtually guaranteed to be able to defeat this tumour.  I didn't really take it all that seriously.

In January 2005 I started my first year at university.  My little sister was just up the road in hospital having chemotherapy.  Often on weekends I would take the train up to my grandparents' house to spend the weekend with her and my family.  Still as time went on I continued to believe that everything was going to be okay.

My little step sister visited me and declared that some day when she grew up she wanted to study at an institution like my university.  I took for granted that she would be able to do so.


Then on her fourth and final chemotherapy treatment her kidneys failed.  Things did not look good.  This was the first inkling I had that things may not be going according to my plan.  But her fighting spirit kicked in and within a short time she was given the all clear and discharged from hospital.  Stupidly, I thought that the worst was over and everything was all going to be okay.
A few weeks later she had a routine scan on her brain which showed an unidentified mass that the doctors were unable to conclusively state as either scar tissue or a new tumour.  They did warn us that it was unusual for scar tissue to have developed so quickly though.  However; even this did not prepare me for what was to come.
My little sister went home for three months before coming back for a further scan.  This scan showed that the mass had now grown and was inoperable.  There was no doubt it was a tumour.  It was too late.  
We were told that she would have about 5 weeks.
My sister had only 5 weeks to live

It was at that point that you realize 80% is still a long way from a sure thing.

My dad and my step-mum threw themselves into researching everything they possibly could.  My little sister was given a complete diet overhaul.  She was having natural remedies rubbed into her head. 

I remember going to visit her and being told that she had not been told what was happening.  Her face was lopsided as the tumour pressed against her brain.  She was however; still the same bright and bubbly little girl.  I couldn't believe that this was going to be happening.

And then we got the good news – the growth of the cancer had slowed.  That's when I convinced myself that everything was going to be okay again.  My little sister went back home and the five week mark passed.  I figured everything was going to be okay because she had lived longer than the doctors had said she would.  If they were wrong about the time frame maybe they were wrong about other things as well.

And then my world came crashing down.  I got invited to spend the weekend at the beach with a friend.  My Dad had warned me that they were going to try and call me that weekend but I told him that I would be out of cell service because I was going to the beach.  He said that they would still try because my little sister really wanted to talk to me.  I missed that call.
In the end the loss of my sister happened suddenly

Back at university the next week I got the call that I had been thinking was never going to happen.  My little sister had caught a cold and had been admitted to hospital and passed away overnight.  No words can describe the pain I felt then.
Grieving my sister changed me

That day 10 years ago started my grief journey.  It's a journey that even now I walk.  Grief changes you.  It changes the way you view the world.

Remember how I said my parents had a bitter divorce.  Suddenly my mother was ringing me at university to ask for my father's address as she wanted to send him a sympathy card.  She was asking about him and his partner for the first time in my entire life.  This helped to shake the foundation of my world even more.

Throughout the whole experience I never saw a counsellor.  I was never asked by my family how I was doing.  I always felt that I had to hide my true feelings from my mother because of the hate she has for my father.  I always felt I had to hide my feelings from my father and step-mother because I didn't know my little sister for as long as they did.  I have incredible amounts of guilt about being too busy to take that phone call from my little sister.
Read about how to cope with Guilt and Grief here. 
Unhealthy ways of dealing with grief for the death of a sibling

Over time, the wounds have begun to heal.  I have learned that each day is a day that you must go on.  I won't lie and say that I have always had super healthy ways of dealing with grief.  I haven't – some days I drink too much.  There was a period of time in my life where I smoked cigarettes because I just didn't care.  But as you grow up and grow older you learn that there are other ways of doing things.
Read about looking after your health when grieving

Probably one of the unhealthiest ways I have dealt with my grief has been by pressuring myself to ensure that my life counts for something.  I feel incredibly guilty that I am still alive whilst her life was snuffed out so young.  I graduated university and have set about using my life for good.  But this insane pressure I put on myself has me constantly scrutinizing and assessing whether what I am doing is good enough. 

Because of that pressure, I quit jobs if I don't feel like I am making a good enough difference.  I do anything for friends because I am conscious I may never get another day with them.  I take their phone calls in the middle of the night.  I loan them money when I shouldn't.  I refuse to give up on them the way I think I gave up on my sister.  One of the hardest lessons I have had to learn on my journey through grief is the word "no".

Questioning faith while grieving my sister

I questioned my faith a lot too and stopped going to church.  It has taken me 10 years to set foot inside a church again when I used to attend every week.  I can't fathom why a God would allow someone so young to be taken away.

A group of friends at university tried to help me through it all but really we were 17 year olds who didn't know a thing about the world.  They patted me on the back when I cried and told me that everything happens for a reason and that we are all given struggles that we are strong enough to bear.  They let me sleep on their floor on nights I didn't want to sleep alone. 
Learn how to help others cope with grief.
But the biggest lesson and the biggest comfort has been time

Even now, tears leak out when I hear certain songs that were her favorite or that we used to listen to driving to the hospital.  10 years on grieving my sister is still something that sits with me.

I never know how to answer people's questions now about how many siblings I have.  People seem to think that death defines you.  For a lot of years I spent time running from that and searching for answers.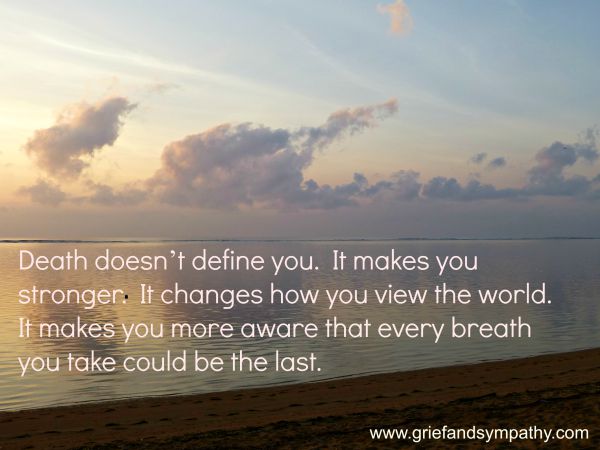 Death doesn't define you.  It makes you stronger.  It changes how you view the world.  It makes you more aware that every breath you take could be the last. 

And I firmly believe that the younger you are that you learn this lesson the more you ensure you have a richer, fuller life.  You chase those dreams because you are conscious that you are not guaranteed tomorrows.  You take a cynical view of statistics because you know that you never really get a guarantee anymore.  Your innocence has forever been shattered.  At 17 you should be standing on the cusp of adulthood.

So my advice to other young people going through something similar is to not be ashamed of your emotions.  Look for creative outlets to channel your pain.  Speak up and share your experiences.  Don't waste time looking for answers.  Just enjoy as much of your life as you can!
Related Pages: 
Coping with Grief for Teenagers
Coping with the Loss of Children
---
---
Where to get help: 
---
Have You Considered One-on-One Online Grief Counseling? 
Get Expert and Effective Help in the Comfort of Your Own Home

The following information about online counseling is sponsored by 'Betterhelp' but all the opinions are our own. To be upfront, we do receive a commission when you sign up with 'Betterhelp', but we have total faith in their expertise and would never recommend something we didn't completely approve.  
Do you feel alone and sad with no support and no idea how to move forward?  It can be tough when you are stuck in grief to find the motivation to get the most out of your precious life. 
Online counseling can help by giving you that support so you don't feel so alone. You can have someone to talk to anytime you like, a kind and understanding person who will help you to find meaning in life again, to treasure the memories of your loved one without being overwhelmed and to enjoy your activities, family and friends again.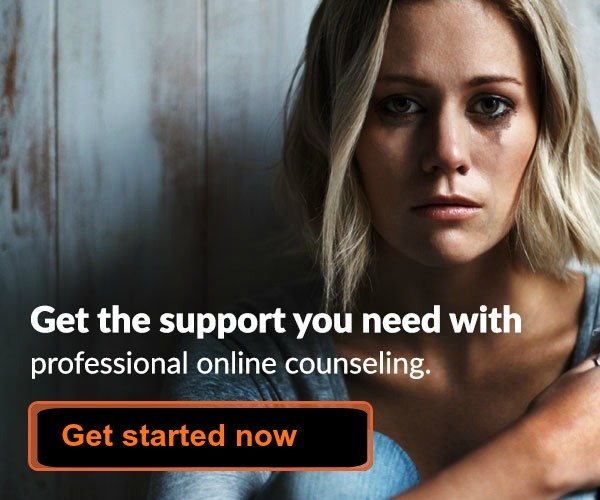 Click here to receive 20% off your first month. Exclusive to GriefandSympathy readers.
---
Sales from our pages result in a small commission to us which helps us to continue our work supporting the grieving.  

---
Hypnosis for Grief - 10 Ways It Can Help You
Try a gentle hypnotherapy track to relax the mind. Learn how self-hypnosis can help you cope with grief at any time of the day or night.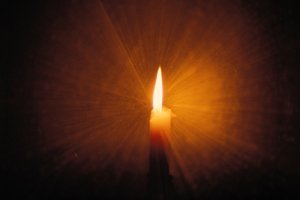 ---
---
For Remembrance: 
Sales from our pages result in a small commission to us which helps us to continue our work supporting the grieving.  
---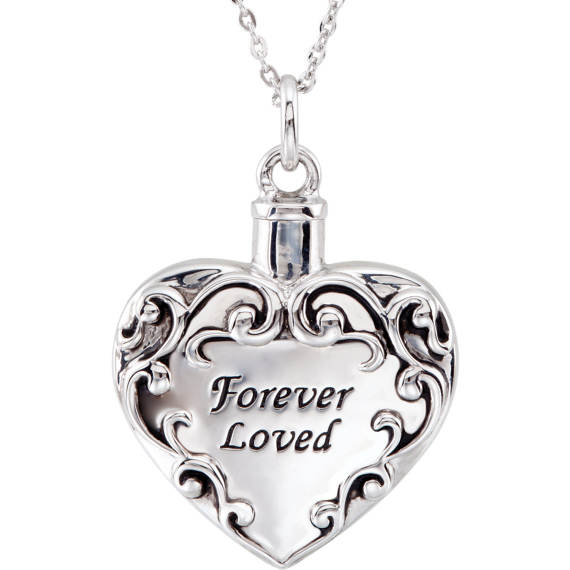 Memorial Jewelry to Honour a Loved One

Check out our lovely range of memorial jewelry for any lost loved one.  Pendants, necklaces, rings or bracelets, we have them all in all kinds of styles.  Choose for yourself or buy as a sympathy gift. 

---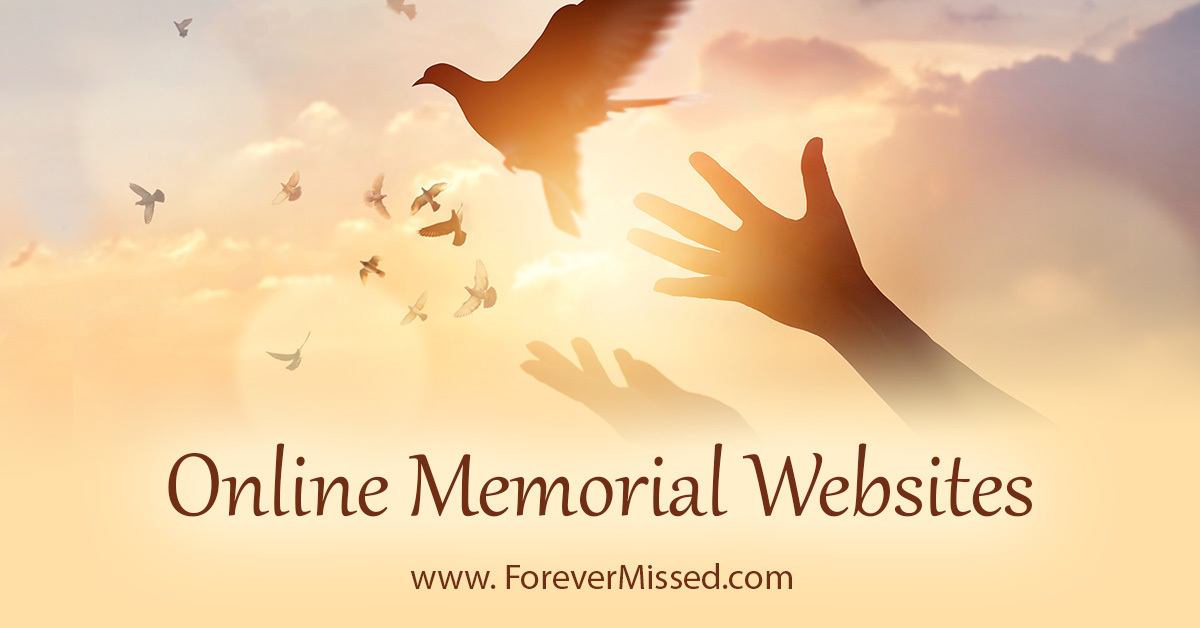 Create an Online Memorial Website
Honour your loved one with their own memorial website.  Share photos, videos, memories and more with your family and friends in a permanent online website.  Free for basic plan with no ads. 
---
For USA Residents: 
Please help our colleagues at Yeshiva University, USA by joining in their research study:
ARE YOU A CAREGIVER OR HAVE YOU RECENTLY LOST SOMEONE SIGNIFICANT?
#33769566.1  IRB Approved at the Study Level. 21 July 2022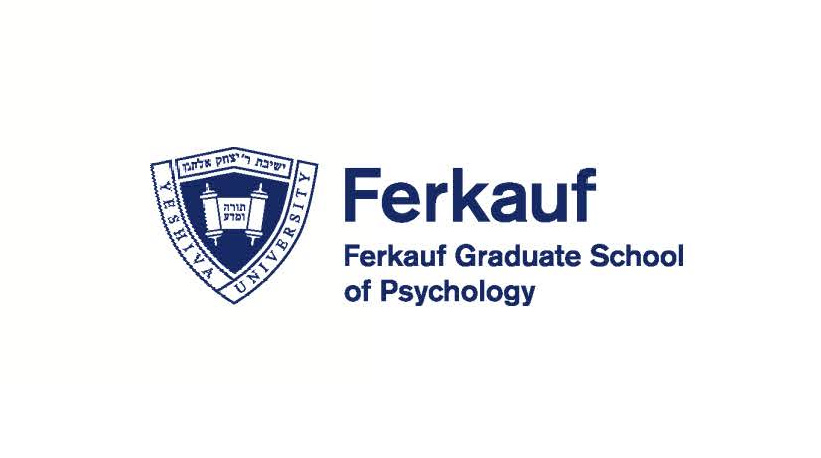 We are seeking individuals who are caregiving for someone with a life-limiting illness and those who have experienced a significant loss to participate in a research study through Yeshiva University. The purpose of the study is to develop a questionnaire to identify those who may be in need of caregiver or grief support in order to ultimately improve family-centered care in hospitals and clinics.
For caregivers and bereaved individuals who would like to contribute to our understanding of caregiving and bereavement, this is a way to make a difference.
For USA Residents only.  Click here to learn more. 
---
Keep in touch with us: 
---
Sign up for our newsletter and receive:

"The 10 Most Important Things You Can Do
To Survive Your Grief And Get On With Life"
Our free downloadable and printable document "The 10 Most Important Things You Can Do To Survive Your Grief And Get On With Life" will help you to be positive day to day.  
The 10 points are laid out like a poem on two pretty pages which you can pin on your fridge door to help you every day! 
All you have to do to receive this free document is fill in your email address below. 
You will also receive our newsletter which we send out from time to time with our newest comforting and helpful information.   You can unsubscribe any time you like, and don't worry, your email address is totally safe with us. 
NEW BONUS - Also receive a copy of our short eBook - '99 Ways to Spot a Great Grief Counselor'.  Available for instant download as soon as you sign up. Never waste money on poor counseling again! 
---
Join us on Facebook for articles, support, discussion and more.  Click 'Like' below.

---