Grief for Loss of Home during Bushfires and Other Natural Disasters

This article was written by Elizabeth Postle, author of this website, while fire threatened her home in NSW, Australia during the December 2019 bushfires.  
We are grateful for permission to use the photos on this page which were taken during these fires by local PetarB Photography.  
I am writing this during the most catastrophic bushfires Australia has ever seen. I am one of the lucky ones. I am safe in a hotel with my daughter away from the worst of the fires, but not knowing whether I will still have my home by the end of today. The fire already reached my street two days ago and burned my lawn and some houses were lost. 
During such a tragic period, many homes have already been lost and more will go before these fires are controlled. 
We are not alone in the world.  2019 has seen massive losses from fires. Europe has had more than three times more wildfires than the average, California has had almost 7000 fires and in Russia over 10,000 square miles over six regions has burned this year. 

If we are lucky, our family and friends will be safe, but we extend our deepest condolences to those two firefighters who lost their lives trying so valiantly to save others and their homes. 

The loss of homes, however, should not be discounted as a major source of grief.  The grief felt by all those affected is multi-faceted. We lose all our memories of the past. We might lose neighbours and friends who have to move away too.  There is the disorientation of starting all over again.  
How often do we walk around our home and remember a lost grandparent, parent or relative as we put flowers into a vase they bought us, or remember a happy holiday with family when you use a coffee pot you bought on that trip.  
A home represents your past, and your dreams of the future.  If the home has been in the family for years, or you have lived and brought up children in the home, the emotional cost can be enormous. 
My home, which is at risk today, has only been my home for a few short retirement years but it is full of my 80 years of memories.  The old clock that was my grandmother's, the cutlery which was my beloved husband's 40 years service gift, the small tub chair I bought to put away our babies toys, the art on the walls we bought as a couple or which were presents.  
I do believe that life consists of chapters and I feel that we can all start again and create a new chapter in our lives for ourselves and our family.  However, we should not underestimate the enormity of the loss and the grief that those who have lost homes, farms and animals are feeling. 
When the fire wall hits suddenly, there is little time to collect precious items.  When you have prepared to leave, you have to take up all the space with clothes, food, passports and important papers, so you don't really have the possibility of taking your memories with you. Thankfully these days many of us have a lot of photos saved on computers, but there are always old albums of family photos that you can't take.  
I am trying to convince myself, they were only things, and that the memories live on in my mind.  
The change of lifestyle on losing a home suddenly can be immense. Already that familiar sentence 'I can't find anything' is in constant use. During my lifetime I have moved several times, but it took planning and months to prepare. The removal van brought all our precious belongings.  
This time I have the basics, and not sure whether I can return home and if not, where to go next.  
It is very sad, but I am saying to myself that if I lose them, I will have had the pleasure of seeing those items for many years.  I still have my son and daughter and my grandchildren and my precious friends.  We are all safe and that is the most important thing. 
What are the most important things to concentrate on in these difficult situations? 
Taking care of health is paramount. Try and keep out of the smoke. Remember to drink plenty and eat. Get some sleep if you can. 
Concentrate on taking each day at a time. 
Plan where to go for now, and then you can concentrate on future plans once things calm down a bit. 
Each new chapter of my life has brought pleasure.  We need to think about the positives and know that we will have new friends, new neighbours and new experiences.  Whether you need to do a major clean up and move home, re-build or move away, losing a home will bring new adventures. Wherever you go in life, your memories will stay with you even if you have lost the objects that went with them.
This is one of the most difficult times in our lives.  The heat, smoke inhalation and stress damaging all of us.  But if we can get through the grief and minimise our stress levels it will help.  
We need to stay strong and stay safe. Most of all, we have to try and stay positive. This is one of the most difficult times of my life, but no-one ever said life is easy. We will get through this.  
We have witnessed such strength of character from all of our services and volunteers. The way our communities are pulling together and helping each other is uplifting. A huge thank you to all those who are working so tirelessly to protect us, and all those who are going the extra mile to help their friends and neighbours. 
We wish everyone hope for a better future for this planet and the next generation.  
We have many pages on our website which help to cope with grief. Hopefully once this crisis is over, some of these pages will help those who have been affected: 
How to Deal with Grief - over 50 pages of advice and help for all kinds of grief. 
What is Grief?  Learn the signs and symptoms of grief, what to expect and how to cope. 
Grief and Your Health - how grief can affect your health and what to do about it. 
Grief Loss of Home through Bushfire
---
Where to get help: 
---
Have You Considered One-on-One Online Grief Counseling? 
Get Expert and Effective Help in the Comfort of Your Own Home

The following information about online counseling is sponsored by 'Betterhelp' but all the opinions are our own. To be upfront, we do receive a commission when you sign up with 'Betterhelp', but we have total faith in their expertise and would never recommend something we didn't completely approve.  
Do you feel alone and sad with no support and no idea how to move forward?  It can be tough when you are stuck in grief to find the motivation to get the most out of your precious life. 
Online counseling can help by giving you that support so you don't feel so alone. You can have someone to talk to anytime you like, a kind and understanding person who will help you to find meaning in life again, to treasure the memories of your loved one without being overwhelmed and to enjoy your activities, family and friends again.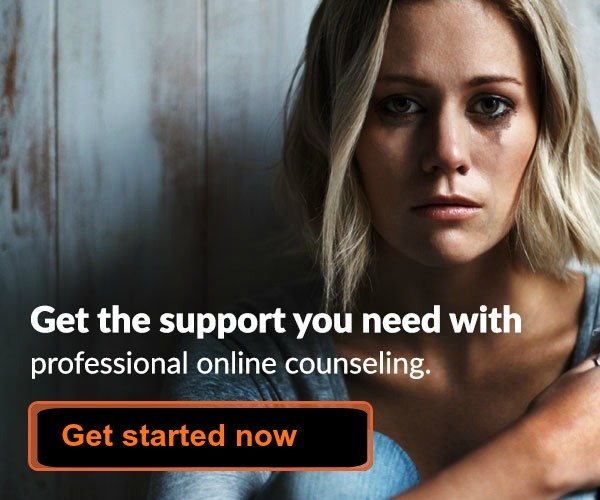 Click here to receive 20% off your first month. Exclusive to GriefandSympathy readers.
---
Sales from our pages result in a small commission to us which helps us to continue our work supporting the grieving.  

Help Other Men with their Grief in this Brief Survey

Grief and Growth Survey for Men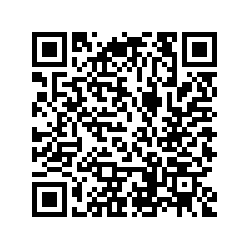 This survey by Stuart, a Master's student at Viterbo University, is focused on the relationship between resilience and grief among men who have lost a loved one within the last 30 years, are at least 18 years old, and use he/him/his pronouns.
---
Hypnosis for Grief - 10 Ways It Can Help You
Try a gentle hypnotherapy track to relax the mind. Learn how self-hypnosis can help you cope with grief at any time of the day or night.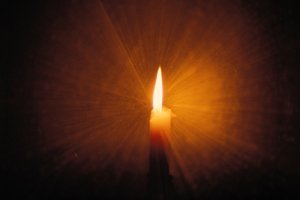 ---
---
For Remembrance: 
Sales from our pages result in a small commission to us which helps us to continue our work supporting the grieving.  
---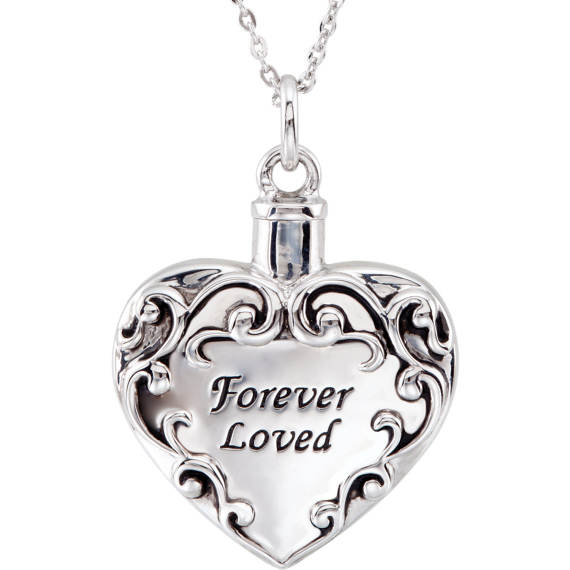 Memorial Jewelry to Honour a Loved One

Check out our lovely range of memorial jewelry for any lost loved one.  Pendants, necklaces, rings or bracelets, we have them all in all kinds of styles.  Choose for yourself or buy as a sympathy gift. 

---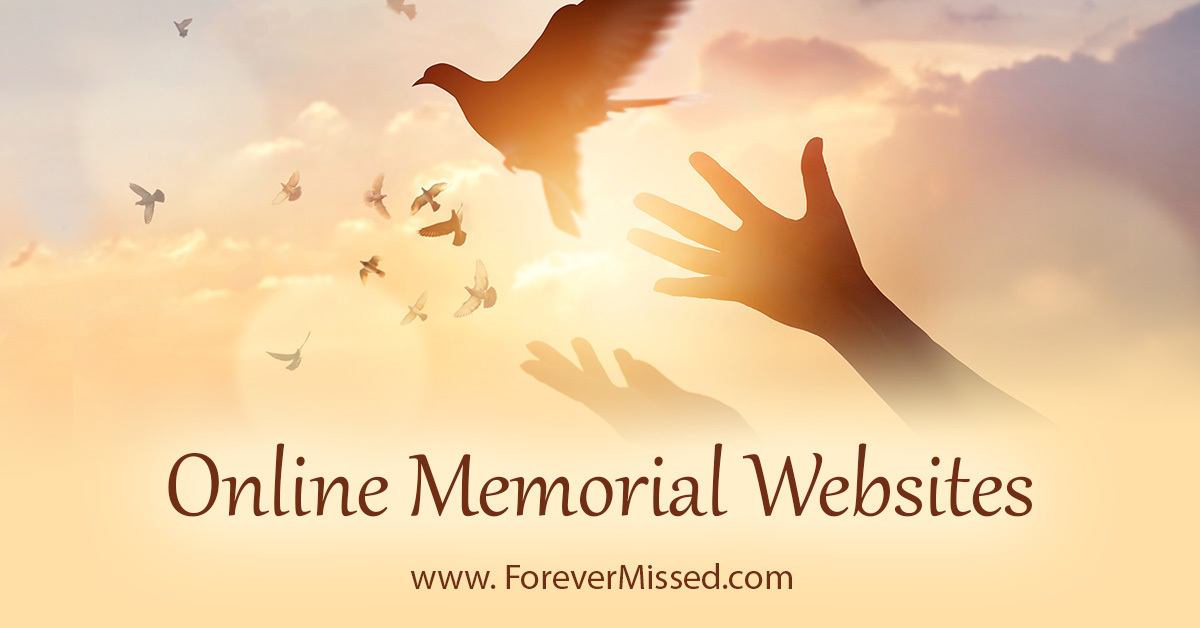 Create an Online Memorial Website
Honour your loved one with their own memorial website.  Share photos, videos, memories and more with your family and friends in a permanent online website.  Free for basic plan with no ads. 
---
Keep in touch with us: 
---
Sign up for our newsletter and receive:

"The 10 Most Important Things You Can Do
To Survive Your Grief And Get On With Life"
Our free downloadable and printable document "The 10 Most Important Things You Can Do To Survive Your Grief And Get On With Life" will help you to be positive day to day.  
The 10 points are laid out like a poem on two pretty pages which you can pin on your fridge door to help you every day! 
All you have to do to receive this free document is fill in your email address below. 
You will also receive our newsletter which we send out from time to time with our newest comforting and helpful information.   You can unsubscribe any time you like, and don't worry, your email address is totally safe with us. 
NEW BONUS - Also receive a copy of our short eBook - '99 Ways to Spot a Great Grief Counselor'.  Available for instant download as soon as you sign up. Never waste money on poor counseling again! 
---
Join us on Facebook for articles, support, discussion and more.  Click 'Like' below.

---